A graying population poses challenges for Up North counties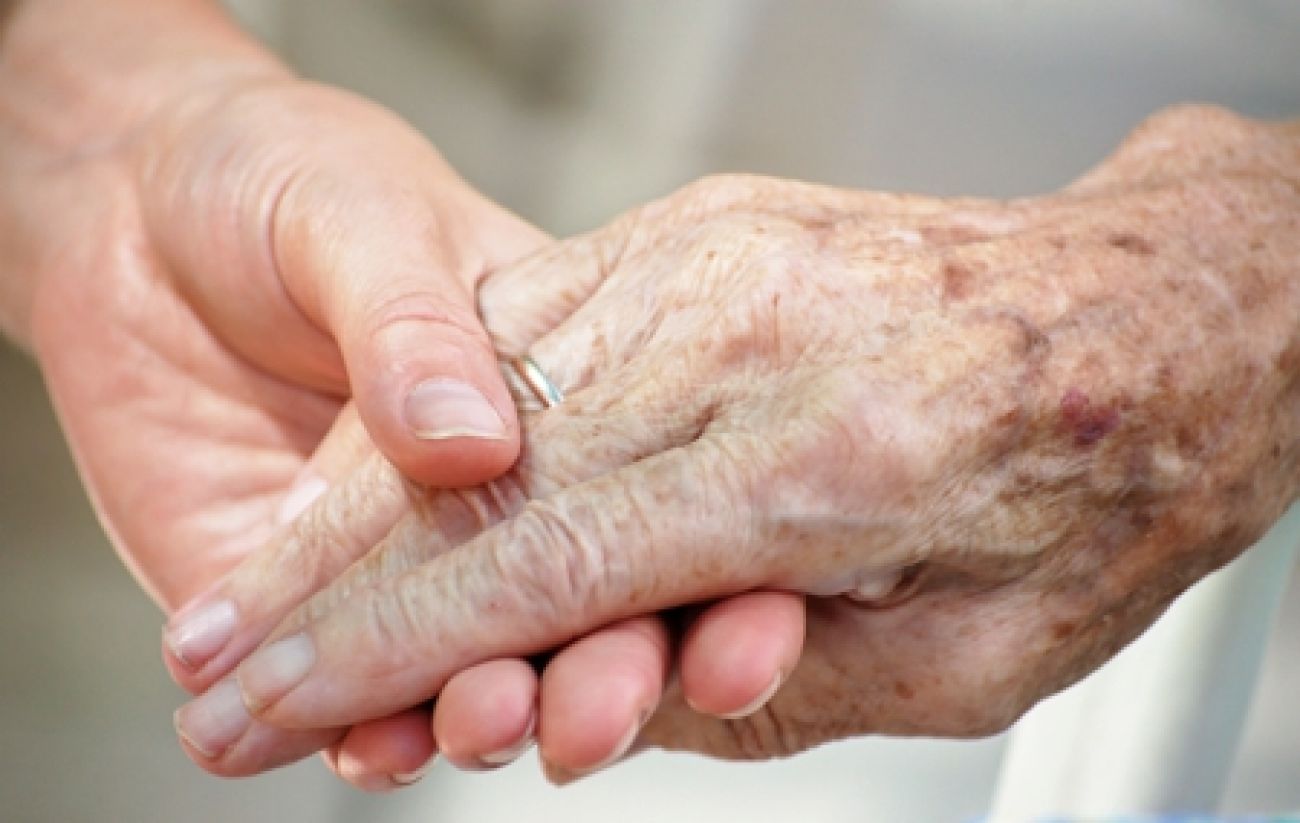 When Ted Fines and his wife, Chris, retired in 2013 and moved from Grosse Pointe to Alcona County, they knew they were moving to a different world – rural rather than suburban, with low taxes rather than high.
The pace is slower, too. But that might be because of all the people who need help getting around.
"You see it all the time," said Ted, 65 and still vigorous, an enthusiastic community volunteer and sometime photography teacher. "People with canes and walkers everywhere."
The Fines were moving to the vacation home they bought in 2000 in Lost Lake Woods, a gated community dotted with lakes and advertised as a family getaway nestled in the gorgeous landscape of the northeast lower peninsula. It's not officially a retirement community, but in some ways, the larger region already is.
Alcona County has the highest median age – 55.8 – in Michigan, which in turn has one of the oldest populations in the nation. And no region has aged more than Up North. Michigan is tied with Montana for having the most counties with a median age over 50; there are 11. All are in northern Michigan. It makes for a graying, dwindling population and a particular set of policy questions for the region.
As the rest of the state, and the country, and Europe, and other developed nations follow the same pattern, questions about how to accommodate this aging population will occupy policymakers for years.
"We're very aware of it," said Rep. Peter Pettalia, a Republican who believes his district, the 106th, encompassing five counties along the Lake Huron shoreline, is the oldest district in the state, "and if not, certainly No. 2."
Pettalia describes his elderly constituents as one would expect from a recently re-elected politician – "a great group, solid community members." But he acknowledged they pose unique challenges for the rural district. Transportation, healthcare, education, economic development – all are concerns when so many are past their prime wage-earning years.
Pettalia said the graying nature of northern Michigan can be explained by the shrinking of industry in the area, which leads to job and population loss, combined with the influx of retirees relocating for their golden years, like the Fines. They might be very active, and many are, but they're not building wealth anymore, he said. They're spending what they've accumulated through their lifetimes.
"I have sat on my share of economic development commissions," Pettalia said. "What I see is that there are people here who have money, and we're happy that they're here, but they're not entrepreneurs. They won't buy a niche store and make a go of it, or buy a restaurant."
Pettalia says the region can be a draw for workers who don't want to live in a large city, but can work via internet connections and access to a regional airport -- like his daughter, who moved from downstate, and "is making Ann Arbor wages in Alpena."
He also said "young retirees," with money and energy, might be willing to take a flyer on some of those aforementioned niche stores or restaurants -- a coffee shop, maybe, or a chocolatier.
"They aren't family-supporting businesses, but more of a hobby. We're seeing a little bit of that now."
Still, the "lost decade" of the 2000s hit northern Michigan hard, although it's crawling back, he said.
"I'm optimistic, but I'm a realist," he said.
Caring for a scattered population in need
Many of the elderly in northeast Michigan don't have much money at all. Laurie Sauer, director of the local Area Agency on Aging, said 20 percent of the older population live below the poverty line, as opposed to 17 percent statewide. While there are pockets of wealthier retirees, issues such as transportation in particular complicate seniors' lives.
"It's not like in Detroit, where you can take a bus from point A to point B," Sauer said. While communities like Alpena and Gaylord have rudimentary county bus systems, residents of smaller communities must rely on dial-a-ride services or family members to get to doctor appointments and shopping trips.
And because many of the elderly are poor, they're more likely to suffer from health problems associated with both, including diabetes, heart disease and obesity, Sauer said.
To that end, the agency provides workshops like PATH, or Personal Action Toward Health, a chronic-disease self-management program developed at Stanford University. The program is offered statewide, free or at low cost, and is aimed at getting those with conditions like diabetes, chronic pain and even cancer to take a more active role in keeping themselves in better health, Sauer said.
"In 12 counties, we have six hospitals. Several pockets of our region are designated medically underserved," she said. "This is important."
According to the Rural Assistance Center, a health and human services information source for the rural U.S., the northeast Michigan region is served mainly by health centers, with some "critical access hospitals" for shorter stays and emergency care. Critical-care cases are likely to be sent to Saginaw, Traverse City or even metro Detroit.
Reading, writing and elder exercise
The story of the region is reflected in the dolorous enrollment numbers Shawn Thornton, superintendent of Alcona Community Schools, reels off: In 2005, enrollment in the district stood at 1,065 students. A decade later, it has dropped to 751.
With state aid tied to enrollment, that has meant sharp budget cuts in a school district that covers 400 square miles, Thornton said.
"Everybody is very aware of it," she said. "We have a very senior population in our community, and that has a lot of benefits, but it also has things that occur as a result that affect our district."
In addition to serving as education facilities, Alcona Schools also host community events. While it provides a rich illustration of the region's demographics to see the elderly exercising in school gyms, Thornton said the community is still supportive of its schools, the way small towns traditionally are.
However, economic development needs to concentrate on bringing people more likely to have school-age children into the region, she said. It's great to be welcome to all, but "diversity in your population adds value," and Alcona needs an infusion of younger people.
Michigan's canary in the nation's coal mine
Experts who study aging populations caution that the challenges in rural northern Michigan are not unique; the entire country is aging, and the United States is "just barely" replacing its population, said Robert McNulty, president of Partners for Livable Communities, a Washington D.C.-based group that seeks to make cities and towns more welcoming to diverse groups of people, particularly the elderly.
"Aging in place," or keeping older people in homes of their own choosing -- either a family home or a community of like-minded elders -- is a particular priority for both government and other agencies that serve them, McNulty said. Everyone is happier living where they want rather than a nursing home, and it's cheaper all around.
"'Livable' for the wealthy is hardly ever a challenge," McNulty said. "Livable for the less well-off takes a whole community."
The wave of aging baby boomers is exposing rifts in the housing infrastructure, and may lead to a new understanding of how they should be supported, he said, citing suburban subdivisions as a prime example. While boomers flocked to them when they were raising families, they pose considerable obstacles for the elderly, with their distance from city centers and particularly public transportation. The rural elderly of Michigan are faced with the same problems.
In Arizona, even more of a retirement mecca than northern Michigan, aging in place is a prime goal of the state's planning process, said Cindy Savarino, a program administrator in the state's Division of Aging and Adult Services. In Arizona, the future is rapidly arriving: In 2012, 19 percent of the state's population was over 60. By 2020, that figure will rise to 23.4 percent. Arizona's long-range goals are to support their seniors in home- and community-based services for as long as possible.
"A nursing home here costs $60,000 a year," Savarino said, while home care is $2,200.
While Arizona does have elderly populations in its rural regions, the vast majority, 87 percent, are in the Phoenix or Tucson metropolitan areas. As the baby boom takes its place in the retirement sunshine, the state expects it to redefine what it means to grow old.
"Boomers are more active, more technologically savvy, and wanting a different way to retire," said Savarino. "Some are still working, finding new careers, volunteering. The (senior) centers are in the process of adapting to those boomers. It will be a more person-centered model."
Gray hair as an asset
The key to making a disproportionately elder population work, people like McNulty say, will lie in how well society can fold them into the entire community, while they're still able and willing to contribute.
"Everything changes," McNulty said. It takes creative thinking to treat today's elders differently – and better – than yesterday's.
What that means, he said, is enlisting older retired business owners as mentors for young people wanting to start one, or asking them to help care for young children, or work as teachers' aides, or do any number of tasks that fill a need and make all involved parties happy.
"It's a longevity bonus, not a liability," he said. "How do we spend it for the benefit of the community?"
It's an approach that could work in rural Michigan, if communities take advantage of the characteristics that drew people there in the first place.
"Small communities are pretty similar – you know everybody, which is very nice," said Ron Leslie, city manager of East Tawas in Iosco County, along Lake Huron south of Alpena. "It's just a nice, laid-back community."
Leslie said population estimates are projected to decline slowly for as long as 20 years. Deaths outpaced births in the county by 126 in 2013, in a population of 25,429.
Leslie himself is ready for a job change, and he's planning it for later this year.
"I'm retiring," he said. "I'll be 66."
We're not just a news organization, we're also your neighbors
We've been there for you with daily Michigan COVID-19 news; reporting on the emergence of the virus, daily numbers with our tracker and dashboard, exploding unemployment, and we finally were able to report on mass vaccine distribution. We report because the news impacts all of us. Will you please support our nonprofit newsroom?