In Michigan, a Thanksgiving served with loss, anger and Zoom prayers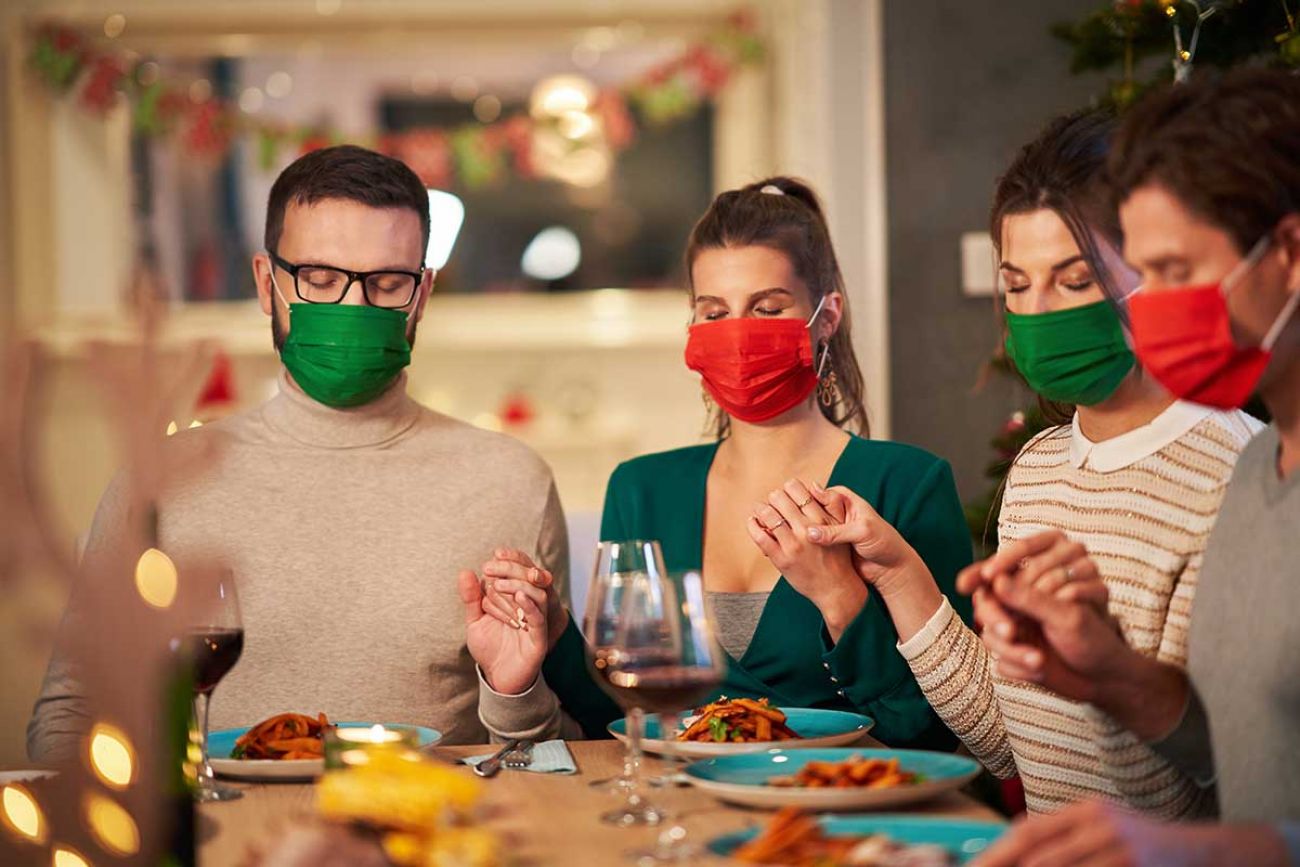 Some went on vain grocery market searches for petite frozen turkeys. Some learned to use Zoom, and others wondered when they could hug their children again.
Bridge Michigan asked readers how they were preparing for a Thanksgiving like no other. We heard stories of loss, anger and bitter political divisions, but also remarkable resilience and joy in the face of a potentially deadly pandemic forcing many families to stay apart for the holiday.
Related stories:
With COVID-19 cases, hospitalizations and deaths spiking, both state and federal officials have warned not to gather in groups outside your household for Thanksgiving.
Michigan Department of Health and Human Services Director Robert Gordon recommended families keep masks on during Thanksgiving, and remove them only to drink or take a bite to eat.
"Indoor gatherings are a major way that COVID-19 is spreading right now," said Michigan Chief Medical Executive Joneigh Khaldun. "And at the rates we're seeing in the state, it is very likely that if you are gathering for Thanksgiving, the virus will also be around the table."
Many families are planning traditional gatherings anyway. A national survey found that 1 in 3 families say the benefits of gathering with family over the holiday outweigh the risks. More than a million people a day packed U.S. airports last weekend, the highest volume since mid-March. About 40 percent of Americans say they plan to attend a large gathering over Thanksgiving.
Bridge readers were divided on their plans, as well as the politics some of them see intertwined with government warnings about the dangers of COVID spread.
"My family and I will be having Thanksgiving with a group of friends and family in South Bend, in the free state of Indiana," wrote Tim Beck of Grand Junction, in Van Buren County. "Government coercion does not work with some of us."
"We are still having our Thanksgiving dinner," said John Hulett, of Sunfield, in Eaton County. "I do not believe it is the governor's [job] to tell us how to run our families."
Several readers never mentioned their Thanksgiving plans, diving instead straight into politics, either castigating Gov. Gretchen Whitmer for imposing restrictions on residents to try to stem the spread of the coronavirus, or blasting President Donald Trump for doing too little to fight the pandemic.
The majority of respondents, though, described compromises they're making to stay safe.
Marilyn Steiner usually travels with her husband to a Thanksgiving family gathering in either California or North Carolina with their children. This year, she and her husband are staying home in Grand Rapids.
Their children "offered to rent a separate place for us if we came out," Steiner said. "But we're going to be turning 80, we have some comorbidities, we're going to lay low these holidays.
"I knew it was the right thing to do, but I felt sad, because we were going to miss out on all the fun."
Steiner searched for a small turkey, but settled on one she and her husband "will be eating forever." The couple will share time on Zoom Thursday with their children's families. It's better than nothing, but still a bitter compromise forced on families by the most devastating pandemic in a century.
"If we're good this year," Steiner said, "we'll be here [next year]."
Tina and Ben Ryznar of Muskegon normally attend two Thanksgivings, one with about 50 people on Ben's side of the family, and one with about a dozen on Tina's side.
This year, they're spending the day alone in their home with 3-year-old daughter, Kitty.
Kitty attends a child care center where, two weeks ago, four teachers tested positive for COVID-19. Kitty's had four coronavirus tests, all negative, but Tina Ryznar said she knows her house is a "germ island" and she didn't want to put relatives at risk.
"Sometimes we feel like Typhoid Mary in this stew of day care germs," said Ryznar, 38. Getting together with family for turkey "just isn't worth it."
Instead, the family will drive 40 minutes to pick up a carryout meal from the doorstep of a relative, and go home and eat alone.
"We tell [Kitty] we're staying home to keep other people safe now," Ryznar said. We say there's a bad cold people can get and we want to keep people safe.
"I'd like to think the rest of the families at our large child care setting are making similar decisions," Ryznar said, "but in all honesty I doubt most of them are."
Elizabeth Seagull of Okemos wrote she and her husband are "an older couple" and that they will "stay at home and see our family by Zoom.
"We miss our children and grandchildren," Seagull wrote. "Haven't hugged anyone but each other since March. Yet we are still here and still healthy, so we are thankful."
Leslee Fritz, took over as pastor of First United Methodist Church in Albion this summer, in the midst of the pandemic. With cases rising and dire warnings about gatherings, holiday plans have been a huge topic of conversation in the congregation.
"I've been encouraging everyone to acknowledge the loss," Fritz said. "We have to allow ourselves to grieve it in order to process what we're experiencing."
People struggle with how to give thanks in a world where, for now, there can seem so little to be thankful for, Fritz said.
"It's a harder question than usual," Fritz said. "For me, my family is spread all over the place, and since the pandemic, we do a Zoom call every week. I've had more conversations with my siblings in the last nine months than I probably have had in the past nine years. I hope that continues when this is over.
"I'm hopeful, when the world goes back to normal, we can continue this," Fritz said. "In the midst of bad, we can always find light."
That's what Stephanie Young of Detroit is doing. Young, just elected to represent the 8th District in the state House of Representatives, normally has five or six families at her home for Thanksgiving. This year, she, her son and her sister are cooking at her home, and building to-go meals for relatives.
"Because we're trying to do our part and not do a super-spreader event, we're cooking turkey, ham and all the vegetables, and we're setting up a table at the street and families will have a drive-thru," Young said.
Young bought Mason jars to fill with the "special family recipe punch" to go with the meals.
After families pick up their meals, they'll gather on Zoom. "We'll say a prayer and break bread together," Young said.
"People can feel isolated, like the rug gets pulled out from under you," Young said. "I thought it was very important for family to know we've got to stick together.
"It's been a tough year in general," Young said. "But you know, there's still so much to be thankful for."
We're not just a news organization, we're also your neighbors
We've been there for you with daily Michigan COVID-19 news; reporting on the emergence of the virus, daily numbers with our tracker and dashboard, exploding unemployment, and we finally were able to report on mass vaccine distribution. We report because the news impacts all of us. Will you please support our nonprofit newsroom?