Payday blues: Rural Michigan and the quick-cash debt hole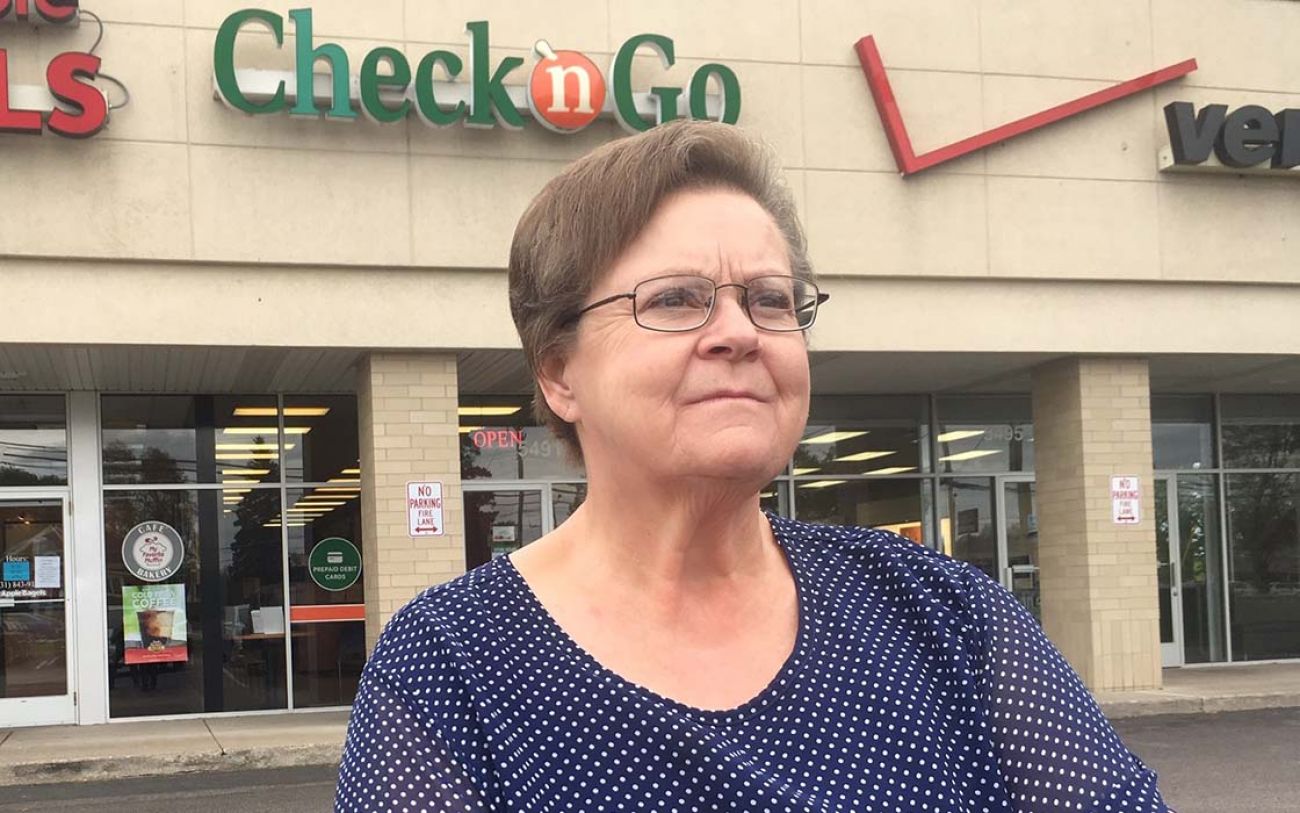 LUDINGTON—Four years ago, Merenda Vincent was desperate for cash.
She had an overdue car payment, along with a medical bill she couldn't pay. Living on a monthly Social Security check of less than $1,000, she had no money in the bank.
Vincent recalled that she walked into a payday lending store called Check 'n Go outside Ludington, a small Lake Michigan community north of Muskegon. She said she wrote a post-dated check to Check 'n Go and came out with $100 in cash. A month later, she still could not meet her debt. So she took out another loan. And then another.
Before she knew it, Vincent said, she was in over her head with overdue bills and mounting payday debt costs that in Michigan can carry annual interest rates in excess of 400 percent depending on the size and term of the loan.
Standing outside that store years later, Vincent recalled: "I just got in deeper and deeper. They make it sound so easy, but it really takes advantage of low-income people and people on Social Security.
"I was like, 'Oh my God, how do I repay this?'"
Opinion: I'm an economist and I support payday loans
RELATED: How one Michigan credit union is helping ease customers from payday loans
Vincent, 67, said she finally dug herself out of debt thanks to a relative who offered a loan she repaid without interest.
But she wonders how many others – especially in rural Michigan – will end up in a similar bind.
"When I moved to Ludington in 2011, there was only one payday lender," she said. "Now's there's three," she said.
Concern about the vulnerability of cash-strapped residents has spawned a bipartisan effort to rein in payday lending. It's unclear if the measure will get a hearing in Lansing, however.
John Rabenold, spokesman for Ohio-based Check 'n Go, declined to publicly discuss details of Vincent's past dealings with the firm.
But he said payday lending in Michigan works as intended for those who face cash emergencies, under legislation authorizing payday lending that took effect in 2006.
"It's a well-regulated industry. Michigan does a very good job," he said.
A recent analysis of payday lending in Michigan concluded otherwise.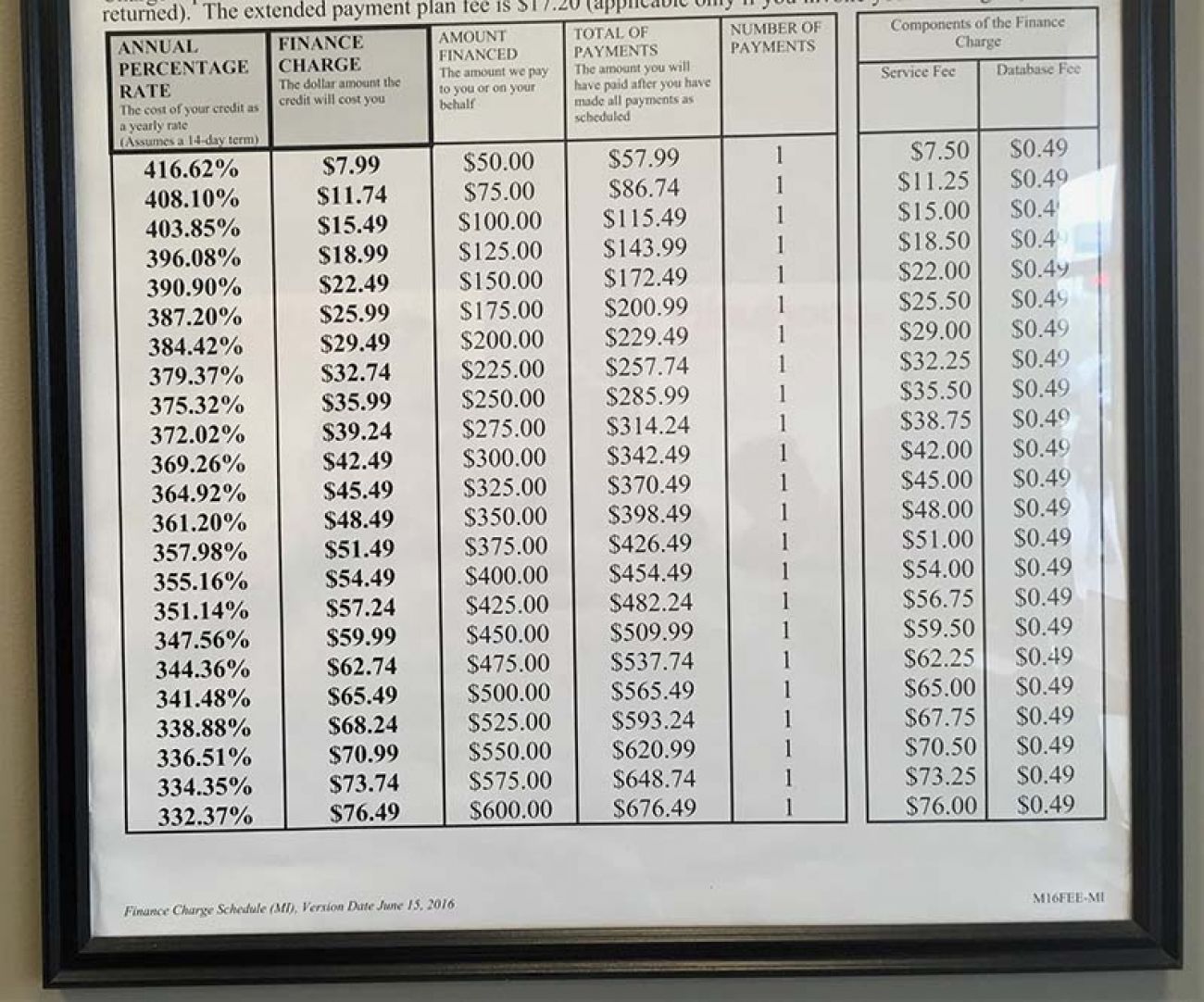 The 2018 report by North Carolina-based Center for Responsible Lending, a nonprofit advocate for loan reform, cites national data that the average payday borrower takes out an average of 10 payday loans a year with average interest and fee charges of $458. In Michigan, 70 percent of payday borrowers take out another loan the same day they paid off their previous loan.
"As such, it is clear that in Michigan," the report said, "the debt trap is the core of the payday lenders' business model."
The Center's analysis also belies a common stereotype that quick-cash outlets are confined to rundown urban neighborhoods. Payday lenders are also sprouting in and near small towns throughout rural Michigan,.
According to the report, Michigan had more than 550 payday stores in 2017.
Statewide, there were 5.3 payday stores per 100,000 people in urban areas – but the rate was even higher in rural census tracts at more than 7 stores per 100,000 people.
One Michigan critic of payday lending said the impact on individuals and families is the same, whether rural or urban.
"We see people end up with no money for food or utilities or transportation," said Jessica AcMoody, senior policy specialist for the Community Economic Development Association of Michigan, a nonprofit that has lobbied for years against payday lending rules in Michigan.
"It just becomes a huge stress on every aspect of their life."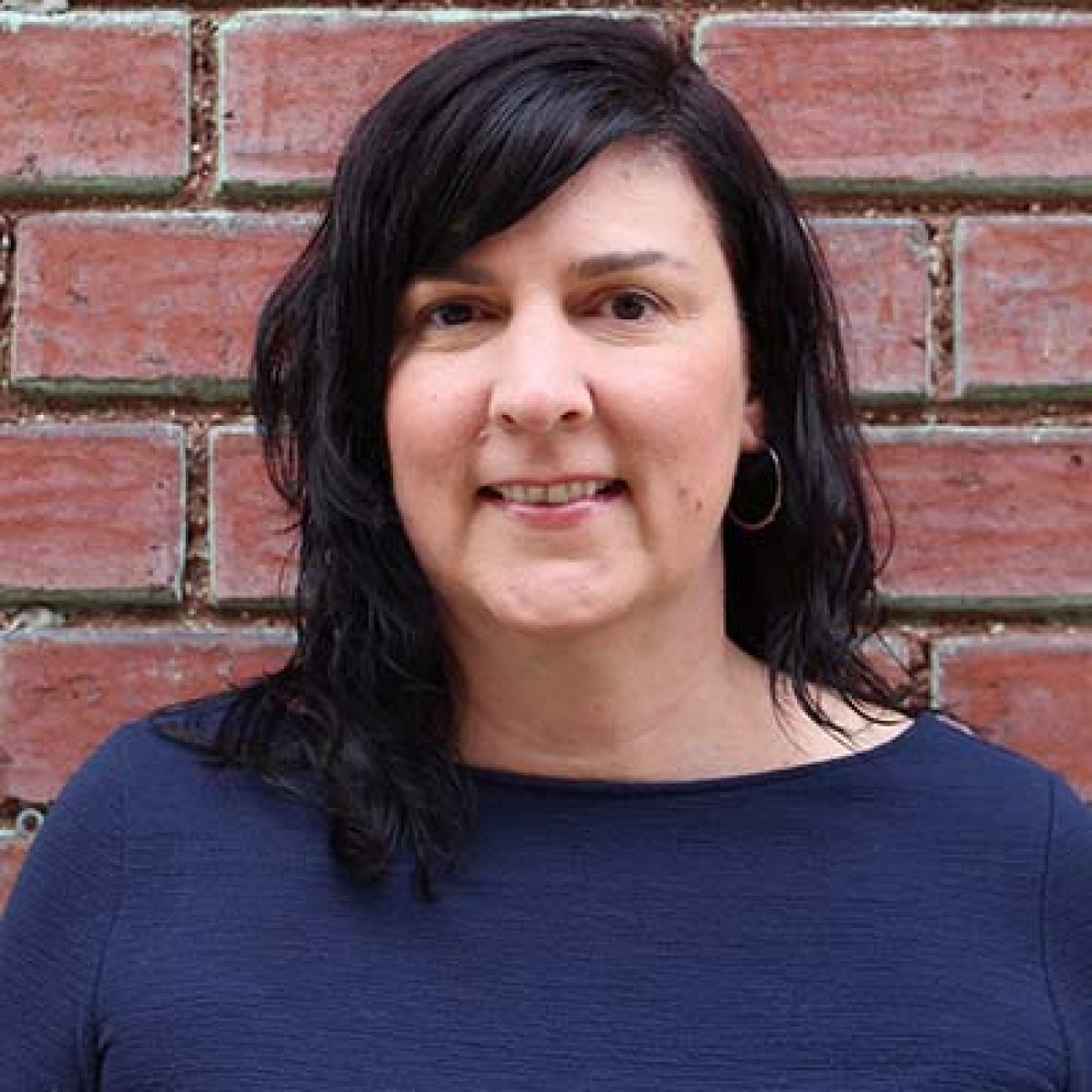 AcMoody said much of rural Michigan fits the profile payday lenders cater to: households caught in a cash squeeze. That's more likely where incomes are low.
According to a 2016 Census study, median household income was $51,538 in Michigan's 27 "mostly urban" counties. That compared to $38,145 in the state's 12 "completely rural" counties.
On top of the alleged personal toll, the payday industry in Michigan is dominated by out-of-state firms, with two-thirds of payday lenders in 2017 headquartered elsewhere. That means tens of millions of dollars in payday charges are drained each year from the state economy.
According to calculations by the Center for Responsible Lending, payday lenders cost Michigan consumers more than $513 million in interest and fees between 2012 through 2016.
Advance America, with 144 stores in Michigan in 2017, is owned by a Mexican firm, while its U.S. headquarters is in South Carolina.
The corporate parent to Check 'n Go had 110 stores in Michigan in 2017. In 2016, Great Lakes Specialty Finance – doing business in Michigan as Check 'n Go – agreed to pay a $34,100 fine for allegedly violating a series of licensing requirements of the state Department of Insurance and Financial Services, which has regulatory authority over payday lending in Michigan. It also agreed to pay fines of nearly $30,000 in 2017 and 2012 for similar alleged violations.
Check 'n Go spokesman Rabenold said fines "from a public policy perspective (are) an indication that the law is working, the regulatory agency is doing their job, and consumers benefit from the protection. "
He added that high APR rates attributed to payday loans are misleading.
"If I lend you $100 today and you give me $101 tomorrow, that equates to a 365 percent APR and yet the cost of credit was 1 percent," he said.
Rabenold said payday loans offer a helpful alternative to borrowers who need cash in a crisis but have no other way to get a loan, sparing many from expensive bounced checks or high credit card charges.
The Check 'n Go website states as much: "When you add up the benefits of online payday loans and weigh the alternatives, it's clear that payday loans can be a good solution for short-term cash problems… Ready to fix your cash crunch? The sooner you apply the sooner you can get the cash you need."
Michigan is among 32 states that authorize high-rate payday loans, according to the nonprofit Consumer Federation of America. That means the state allows interest fees that can top 400 percent in annual percentage rate (APR) on a two-week loan. Indeed, a chart on the wall of the Ludington Check 'n Go showed that a $50 two-week payday loan has an APR of 417 percent. The state limits payday loans to $600 in a 31-day period.
Twelve states prohibit payday lending, while a half-dozen have a more regulated lending market with interest caps on short-term loans. Under the Arkansas Constitution, for instance, loans are capped at 17 percent annual interest, while South Dakota voters passed a 2016 initiative limiting payday loans to 36 percent annual interest, according to the CFA.
While payday lenders in Michigan are regulated, there's nothing in state law to bar lenders from stringing together one separate loan after another so borrowers often pay off a previous loan with a new one. Borrowers also can get a second payday loan simultaneously from a different lender.
Recent efforts to curtail payday lending charges in Michigan have stalled in the Legislature.
State Rep. Bill Sowerby, D-Clinton Township, introduced a bill in February to limit annual payday lending interest in Michigan to 36 percent. It's patterned after a 2006 federal measure that restricts annual lending interest rates for active members of the military and their families to the same percentage. Sowerby introduced a similar bill in the last legislative session that went nowhere.
A scheduled May 22 hearing before the Republican-controlled House Financial Services Committee on the measure was cancelled.
"This bill has support on both sides of the aisle," Sowerby said, noting that its 36 co-sponsors include five Republicans.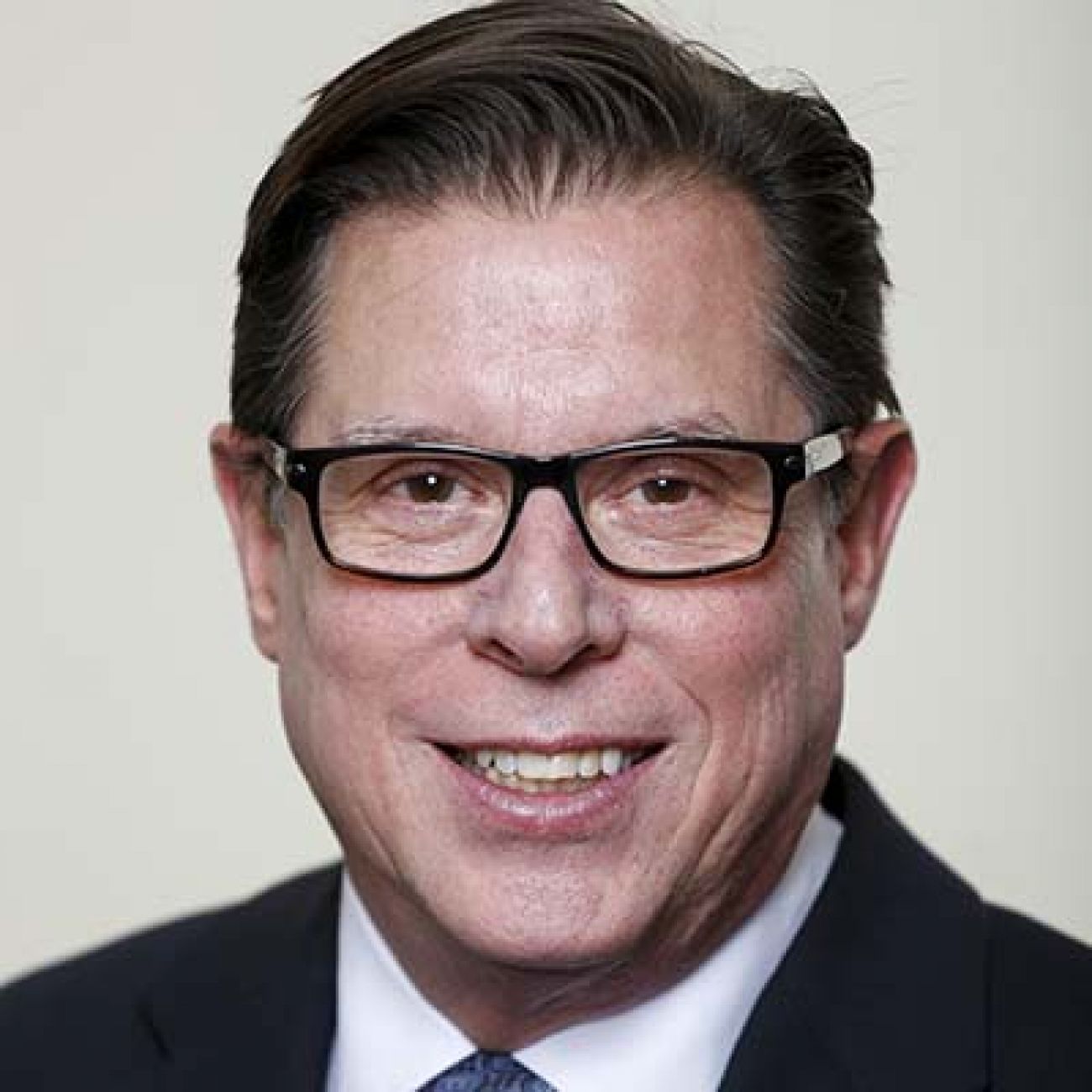 "Let's protect everybody, whether you are in the military or not. Nobody should be subject to these kinds of outrageous fees."
Bridge Magazine reached out to Financial Services Committee chairperson Diana Farrington, R-Utica, and was told by an aide that Farrington intended to schedule another hearing. Asked through the aide for comment on the merits of the bill, Farrington did not respond.
In addition to campaign contributions reported by the Michigan Campaign Finance Network dating to 2016 from financial interests like the Michigan Banking Association ‒ which gave Farrington $12,250 ‒ and the Michigan Credit Union League ‒ which gave $10,000 ‒ Farrington received $1,000 in 2017 from Cincinnati-based Axcess Financial Services PAC, according to state financial records. Axcess Financial is the parent company of Check 'n Go.
The Center for Responsible Lending also found payday lending more prevalent in minority and poorer Michigan communities. Census tracts with over 25 percent African American and Latino populations had 7.6 stores per 100,000 people – well above the state average of 5.6 stores per 100,000 people. Tracts in which household income was below 80 percent of Michigan's median household income had 9.1 stores per 100,000 people.
"It's the same thing in Detroit," said Ruth Johnson, public policy director of Community Development Advocates of Detroit, a nonprofit neighborhood improvement organization. "It's the low-income household, the household without generational wealth – if anything happens, your hours at work are cut, an unexpected expense, that's when people start thinking about payday loans."
Detroit – where roughly 80 percent of residents are black – had more than two dozen payday loans stores in 2017, according to the Center for Responding Lending.
Johnson speculated that some Detroit neighborhoods may be more vulnerable to payday loans because of the disappearance of local bank branches, as well as loan discrimination minorities can face from the banking industry.
"That (chance of getting a loan) can be about the form of your income, as well as the color of your skin," she said.
In the rural southwest corner of Michigan, the Center for Responsible Lending report identified eight payday stores in or near the small city of Niles. With an individual poverty rate of 30 percent, double the state average, and household income below $32,000, Niles has a concentration of just over 17 stores per 10,000 households, it concluded.
That's 14 times the per-capita number of payday lending stores in Detroit and six times that of Grand Rapids, the report found.
South of Grand Rapids, rural Barry County had three payday lenders as of June 2017. That amounted to a drain of more than $500,000 in debt charges in 2016, according to the Center for Responsible Lending.
Lani Forbes, executive director of Barry County United Way, cited the case of a local family that turned to payday loans amid a financial crisis a couple years ago. In this family of five, the husband held a job with a local manufacturer, but the wife became ill and could no longer hold her job as a home health worker. Unpaid bills stacked up.
Forbes said they took out one payday loan, then another. What started as a $325 loan ended in debt exceeding $1,200.
"Now they are caught up in the cycle. They have to pay another payday fee and now they don't have money for food," Forbes said.
Barry County United Way connected the family with local food pantries and arranged to pay off about $650 of the loan while the family paid the rest.
"We end up getting involved when the person is totally in crisis. They are in the middle and they can't get out. They just keep spinning."
To spread the word about the risks of these loans, Forbes said she often asks community members to guess what interest rates payday lenders charge.
"No one guesses right," she said.
"They generally believe payday lenders charge around 30 percent or 40 percent. They can't believe it's more than 300 percent."
Only donate if we've informed you about important Michigan issues
See what new members are saying about why they donated to Bridge Michigan:
"In order for this information to be accurate and unbiased it must be underwritten by its readers, not by special interests." - Larry S.
"Not many other media sources report on the topics Bridge does." - Susan B.
"Your journalism is outstanding and rare these days." - Mark S.
If you want to ensure the future of nonpartisan, nonprofit Michigan journalism, please become a member today. You, too, will be asked why you donated and maybe we'll feature your quote next time!