Should Michigan make it easier to opt out of school vaccines?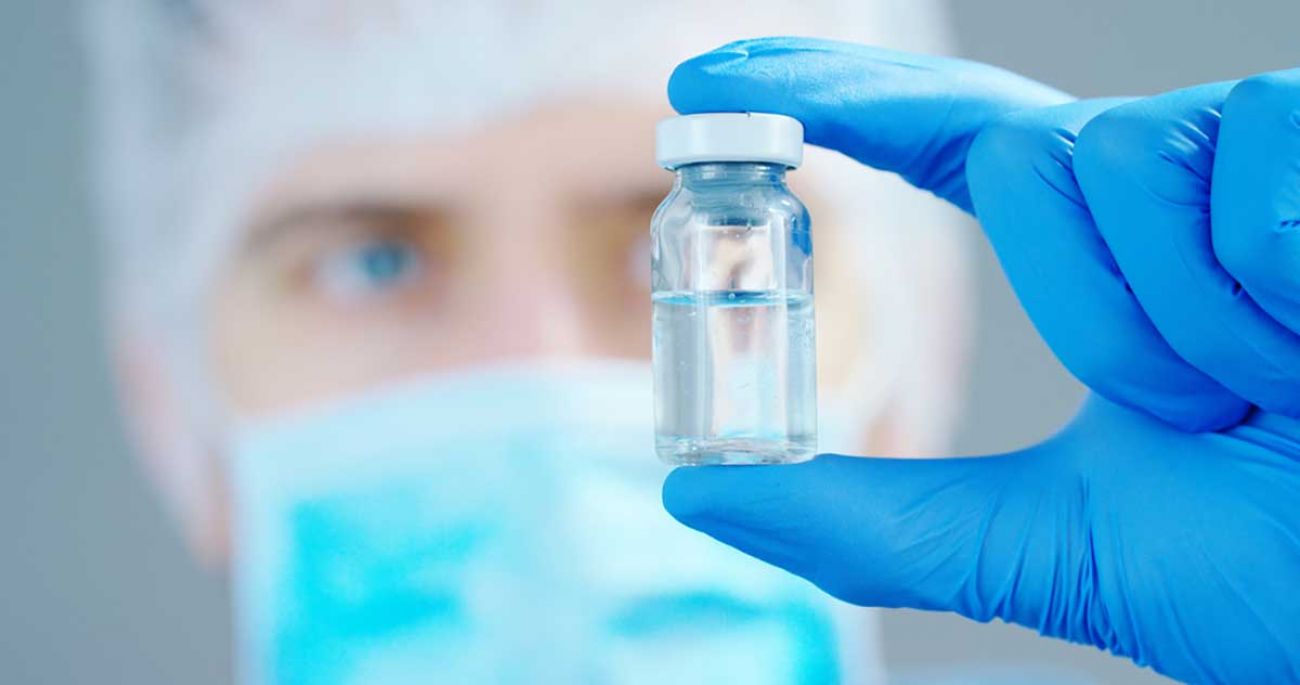 Michigan, like all states, requires children to be vaccinated to attend school. Beyond public health concerns, the issue is often fraught with emotion – and it's up for debate again as state lawmakers consider whether to make it easier for parents to waive the immunization requirements.
The issue: How tough should it be to opt out of school vaccinations?
INTERACTIVE MAP: Vaccination rates across Michigan
In Michigan, students entering kindergarten must have proof of nine vaccinations – ranging from measles and mumps to chicken pox and tetanus – unless their parents sign a waiver. Most who do so object to the shots on religious or philosophical grounds, including the belief that some immunizations lead to autism.
It was an easy process for years. Sign a form. Give it to school officials. But after a whooping cough outbreak tore through a northern Michigan school in 2014, state health officials changed rules to require parents to meet with a public health official to discuss pros and cons of immunizations to get a waiver.
The impact: Huge.
The newly required meetings with health officials last 15 to 30 minutes, but the rule change prompted a profound drop in the waiver rate, falling one-third to 3.6 percent from 5 percent. That meant about 2,000 more students got the vaccines. Perhaps unsurprisingly, studies show that the higher the rate of vaccination, the less likely are incidences of infectious disease.
In Plymouth-Canton schools, one of the state's largest districts, the waiver rate fell to less than 4 percent from nearly 12 percent. In Ann Arbor, it dropped to 2.8 percent from 7.4 percent.
And at Grand Traverse Academy, the site of the whooping cough outbreak, the waiver rate dropped to 7 percent from 21 percent.
The proposal: Go back to the old system.
Two Republican lawmakers have introduced bills to roll back the legislation, return to the previous policy and do away with the meeting with the health official. The bills also would strip local health departments of the authority to remove unvaccinated students from schools where there have been outbreaks.
The legislators, Sen. Patrick Colbeck of Canton Township and Rep. Tom Barrett of Pottersville, say the new rules are a "bureaucratic overreach." The bills, Senate Bills 299 and 300, were introduced last month and haven't been heard by a committee.
SEARCHABLE DATABASE: What's the vaccination rate in YOUR school?
What the lawmakers say: The new rules are too cumbersome.
"It was never the intention of the Legislature to see a vaccination opt-out procedure put into place that essentially mandates that parents have to take time off of work to meet with specific people, view videos, or sign inflammatory forms to exert a right they should be able to exercise more simply." Colbeck said in a statement on his website.
What health officials say: The bills are a huge mistake.
"It's very frustrating," said Terri Adams, a registered nurse and the section manager for the state Department of Health and Human Services division of immunization.
She called the drop in the waiver rate "huge progress" and hopes the rate will continue to decline. The U.S. Centers for Disease Control and Prevention says vaccination rates of below 92 percent in schools make it difficult to maintain "community immunity" against measles.
"We don't want this (legislation) to move forward," Adams said. "We want our partners and our parents to advocate and work with us to stop this from moving forward."
What the numbers say: Overall, more than 4,300 of the state's approximately 109,000 kindergarteners, have vaccination waiver, for a total of 3.6 percent. The rate is higher at private schools, 7.5 percent (compared to 10 percent in 2014.) The rate is 3.3 percent at public (compared to 4.9 percent in 2014.)
Eight kindergarten programs in the state (with at least 25 enrolled students) have a quarter or more students unvaccinated – between 25 percent and 55 percent. At least three are either virtual programs, or partnerships with local homeschool families, in non-traditional classrooms that generally don't have large numbers of children in regular contact.
On the other hand, more than 400 schools, where more than 24,000 kindergartners attend, had no waiver students.
In 2014, before the policy change, Michigan was one of five states where 5 percent or more of kindergarteners were exempt from vaccinations for nonmedical reasons, according to federal statistics.
What educators say: Tom Mecsey, head of school at Kingsbury Country Day School, a charter in northern Oakland County, said he wishes more of the 36 kindergarteners who attend there were fully vaccinated – 12 are not – but "we respect the right of parents" to choose otherwise.
The school has had no outbreaks of vaccine-preventable illnesses, Mecsey said.
Nor has Plymouth Christian Elementary, where one-third of the 33 kindergarteners are not fully vaccinated. Nathan Bleeker, the school's principal, called vaccination a "non-issue" for the school, as parents are responsible for the vaccine decision.
"This only affects parents," Bleeker said.
We're not just a news organization, we're also your neighbors
We've been there for you with daily Michigan COVID-19 news; reporting on the emergence of the virus, daily numbers with our tracker and dashboard, exploding unemployment, and we finally were able to report on mass vaccine distribution. We report because the news impacts all of us. Will you please support our nonprofit newsroom?