Articles
Rising temperatures are impacting Michigan's roads, sewers, forests and farms, a landmark federal report warns. Gretchen Whitmer promises to create an office dedicated to solutions.
Several states elected governors who vow action against warming temperatures, prompting some to wonder whether the Midwestern Greenhouse Gas Reduction Accord could see a revival.
Concluding that climate change is violence upon the Earth, the Adrian Dominican Sisters have poured efficiency savings into renewable energy.
The latest can't-miss journalism about Michigan's natural resources.
Bill Schuette says Michigan must "better understand the science," while Gretchen Whitmer promises an Office of Climate Change and partnerships with other governors to curb greenhouse gas emissions.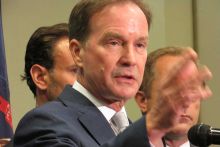 Last month, the Michigan attorney general signed a court filing in support of energy giant that claims debate about global warming is still 'raging' among scientists. Spoiler alert: It's not.
A climate scientist sees reason for optimism as Michigan and the world grapples with a hotter, more extreme climate.
A 2008 interstate compact prevents distant dry places from siphoning off Great Lakes water. But will the agreement hold up in the face of growing demand?
Yoopers are doing it themselves, digging out after the worst flooding in more than a generation. But money is running out, and folks are getting tired of waiting for emergency relief assistance.
A month after the catastrophic floods, advisories or closures remain in place at 17 beaches in Michigan's Western Upper Peninsula where high levels of bacteria have been detected.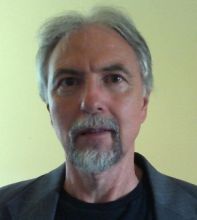 We need to reduce greenhouse gases now so that major environmental and economic catastrophes can be averted. Michigan, with its tradition of conservation and environmental awareness, should be at the forefront.