Can a charitable foundation save a school district? We're about to find out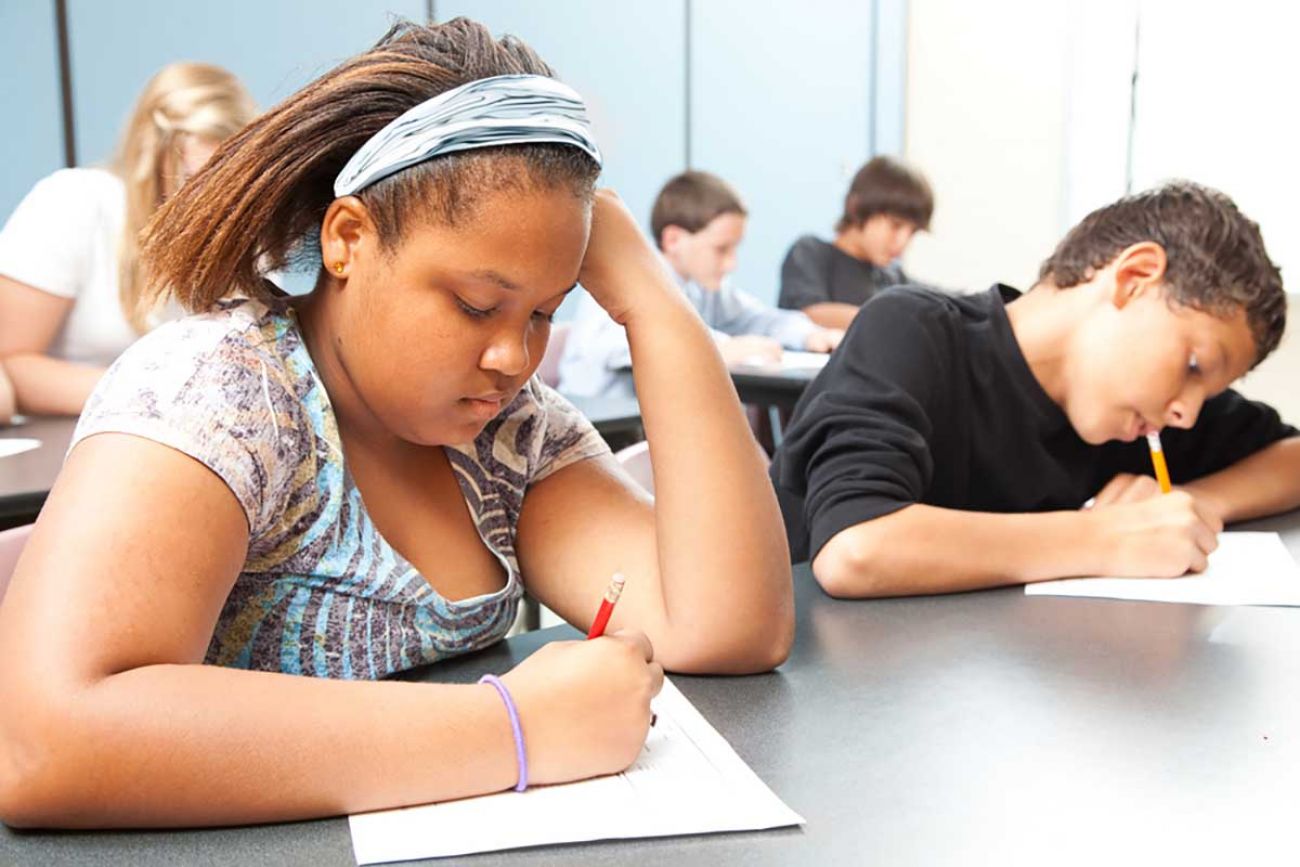 Talent & Education
Can a charitable foundation save a school district? We're about to find out
Kim Carter can cite a lot of numbers about Battle Creek Public Schools, all of them bad.
43. That's the percent of children who live in the district where Carter is superintendent, but leave to attend school elsewhere. The city's more affluent, and typically white students have fled the district for other schools in the region through Michigan's school of choice policy, leaving behind the students who are at the highest risk of classroom struggles.
250. That's the average decline in enrollment every year over the past 10 years. That adds up to an even uglier number…
$20 million. Which is the lost state funding because of dropping enrollment. The results have been predictable: Layoffs. Pay freezes. Building closures. Teachers fleeing the district almost as fast as students in a self-perpetuating spiral.
Last week, Carter had a new number to announce, a number that gave her (and her city) a breath of hope:
$51 million. Over the next five years, the W.K. Kellogg Foundation has committed that amount to help turn around the struggling school district that serves the foundation's home city. It's a staggering figure compared to past Kellogg grants to the district of around $1 million, and one that will allow Battle Creek to retool its academic offerings, from extended pre-K to programs aimed at improving college and career readiness.
In the past, Kellogg has supported specific education programs within a school district. This effort is the first time the foundation has thrown its sizable weight into helping a school district from to bottom.
"This is monumental," said New York University researcher David Kirkland, who led a study funded by Kellogg of the Battle Creek school district. "I haven't seen anything like this – a philanthropy investing so much with a belief they can actually turn a system around."
The Kellogg grant is intended to give the district's remaining students the same opportunities as the mostly white students who have fled to suburban schools. It's the largest education commitment to an individual district by the multi-billion-dollar philanthropic organization.
The grant also represents a historic effort to stem the school choice tide that is re-segregating schools and gutting the budgets of urban districts across the state.
If it doesn't work, it will be historic in a different way: If $51 million can't offer enough academic incentives to keep families in their home school districts, what can?
Students, and money, leaving
The NYU study found sobering discrepancies between the academic opportunities offered to students in Battle Creek schools and those in neighboring districts.
For example, 27 percent of high school students at neighboring Lakeview Public Schools were enrolled in an Advanced Placement class (a class that can offer college credit if students score highly enough on placement tests), compared with 11 percent in Battle Creek. Perhaps as a consequence, Lakeview graduates are far more likely to earn at least a two-year college degree.
A 2016 Bridge Magazine analysis of school of choice data found that Battle Creek loses more than four out of 10 students to classrooms outside the district. Many of those departing students are white. While 7-in-10 Battle Creek residents are white, just 36 percent of Battle Creek Public School students are white, according to recent census and school enrollment data. Lakeview, a popular destination, is 80 percent white.
How does school of choice affect your school district?
"Structural inequality and segregation are consistent barriers to college and career readiness" in Battle Creek, states the NYU study.
Other districts across the state also are battling segregation and struggling to stay afloat financially because of Michigan's school choice policy, which tens of thousands of families use to move their children from home districts to classrooms in neighboring communities.
"Over the years, we've lost over $20 million to declining enrollment," Carter said. "We've had to increase our student-to-staff ratio and we've closed two buildings in the last year or so, which means we have less classroom space. We own and operate an outdoor education center that was available for all elementary grades. We've had to cut the programs to just fifth grade. We've had staffing cuts, pay freezes and benefits concessions."
For all the criticism, Michigan's generous school choice policy is lauded by many for providing quality options to families when a neighborhood school is failing their children, while others point to some studies showing academic improvement.
Six years after graduation, only 15 percent of Battle Creek students had earned at least a two-year degree, compared with 44 percent at Lakeview and 34 percent at Marshall, according data available at www.mischooldata.org .
"I wasn't shocked by the (NYU) study," Carter said. "We live with this on a daily basis. We were pretty aware of the challenges. For us, the report highlighted our issues for the community so they could see our struggles."
'Every classroom at every school'
In simplest terms, Battle Creek students need more and get less.
The Kellogg grant is the equivalent of a D-Day assault on the district's education shortcomings. The impact of the infusion of cash will be felt "in every classroom at every level in every school," Carter said.
The grant will fund:
An extended pre-K school year

A six-week, full-day summer transition program to help prepare young students for kindergarten

A middle-school STEM (science, technology, engineering and math) academy

An early middle college program, an International Baccalaureate program, and high school academies aligned with various academic fields of interest

Recruitment and retention incentives for teachers, and additional opportunities for professional development

Literacy support staff in early elementary grades to help struggling readers

More investment in arts and athletics

A comprehensive behavior education plan focused on alternatives to school suspension

And curriculum upgrades. Clark noted that the district's the math curriculum hasn't been updated in over a decade.
Under the plan, education experts from around the state and the country will help Battle Creek administrators create effective programs. "Over the next couple of years, we'll be able to implement a comprehensive reform effort aimed at every student at every grade level," Carter said.
The program's success will be measured by future reading and math scores, graduation rates and college attainment rates.
"This grant wasn't created in a vacuum," said LaJune Montgomery Tabron, Kellogg president and CEO. "This results from several years of work with the community. We canvassed every household in Battle Creek and reached out to thousands of residents. This is an opportunity to see transformation in public education."
LaJune Montgomery Tabron: "We've watched as education has been disinvested over the years."
It's also an opportunity to try to slow, stop or even reverse the flow of students leaving Battle Creek through school choice. "We're hoping as we shore up our system, residents will choose to return," Carter said. "We're going to market and tell our story. That's something we haven't done well in recent years."
The grant lasts five years, with the hopes of "stabilizing" the district," Tabron said. After that, the long-term health of the district will depend on convincing more of the city's families to return their children to their neighborhood schools.
A closely watched experiment
Battle Creek is in a unique situation. Not many struggling school districts have a charitable foundation with a $7.3-billion endowment just a seven-minute walk away from its superintendent's desk. (Disclosure: The Kellogg Foundation is a funder of The Center for Michigan, which includes Bridge Magazine). But those involved in the Kellogg-funded effort say they believe there may be lessons for other school districts
For Kirkland, the NYU researcher, the lessons involve learning which of the numerous efforts developed through the grant have the biggest impact on learning.
For Carter, it's about learning that efforts to turnaround schools are only successful if the community is involved.
For Tabron, the lesson is aimed at Michigan's legislators. "If we find out what resources are required to provide quality education for all, that's something we can take back to the state level," Tabron said. "We've watched as education has been disinvested over the years. I hope this does catalyze a discussion about how education is funded."
We're not just a news organization, we're also your neighbors
We've been there for you with daily Michigan COVID-19 news; reporting on the emergence of the virus, daily numbers with our tracker and dashboard, exploding unemployment, and we finally were able to report on mass vaccine distribution. We report because the news impacts all of us. Will you please support our nonprofit newsroom?