Compare Michigan's school districts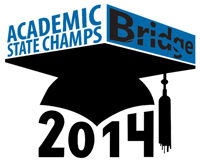 Bridge Magazine and the Center for Michigan announce the 2014 Academic State Champs among school districts, those ranked among the top 5 percent in the state. Districts (including charter schools) were judged on testing in eight grades over three years, taking into account poverty in each district. Bridge will announce State Champs rankings for more than 3,200 individual schools next week.
Facts matter. Trust matters. Journalism matters.
If you learned something from the story you're reading please consider supporting our work. Your donation allows us to keep our Michigan-focused reporting and analysis free and accessible to all. All donations are voluntary, but for as little as $1 you can become a member of Bridge Club and support freedom of the press in Michigan during a crucial election year.