Flint, once home to legendary basketball teams, is now down to one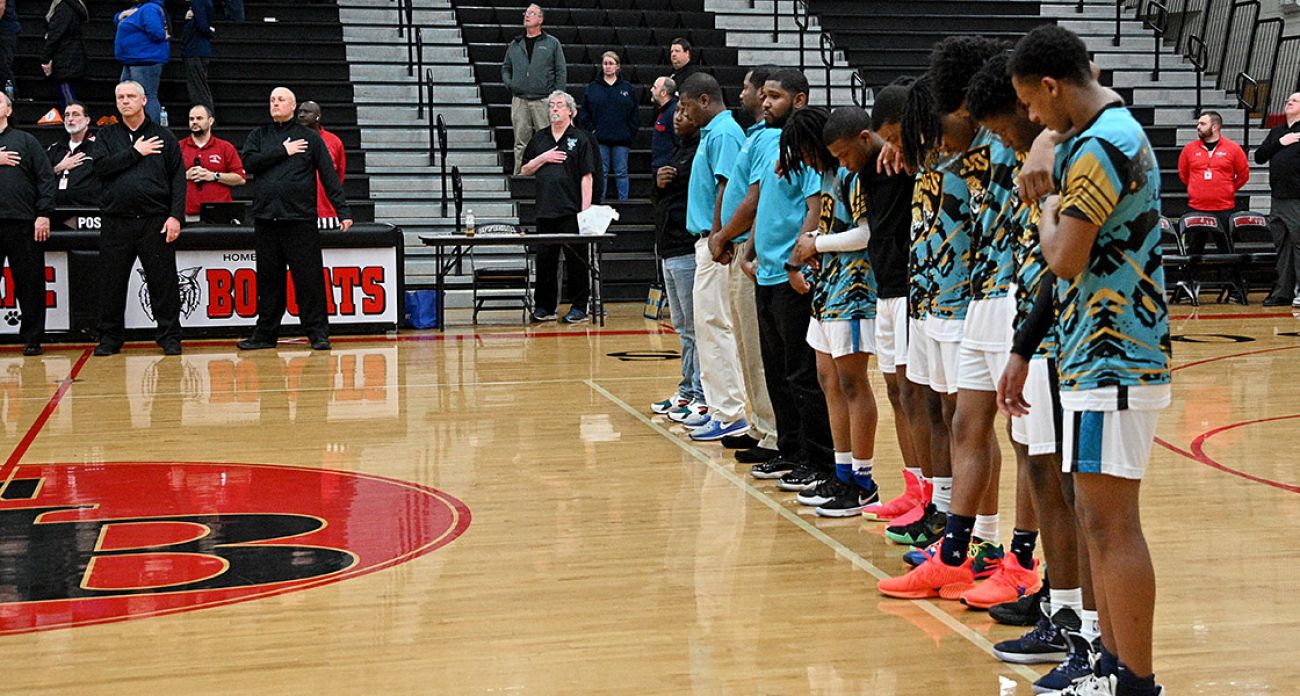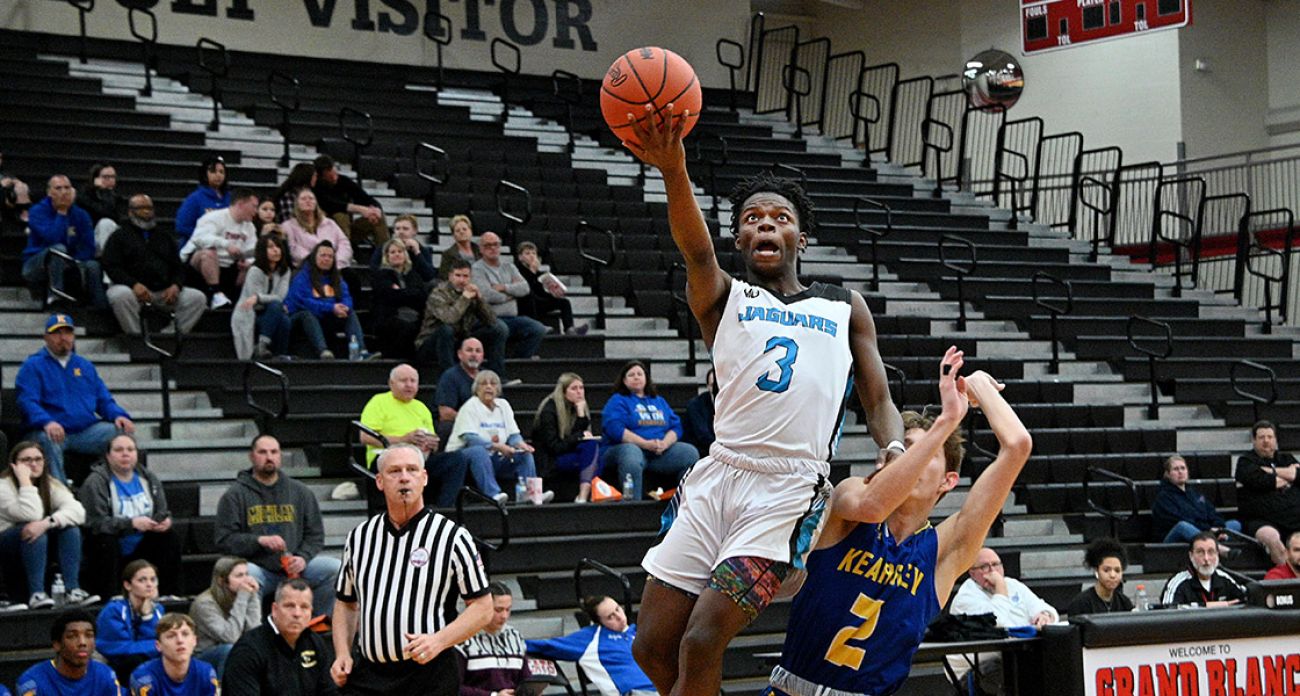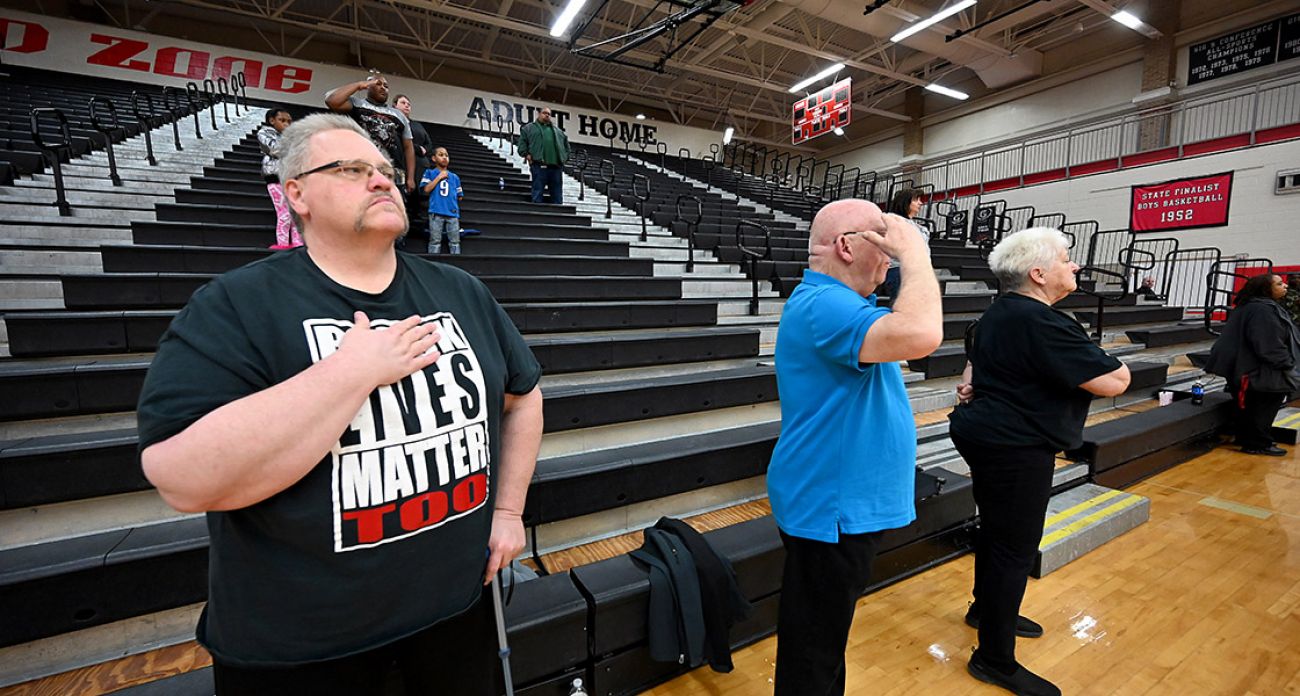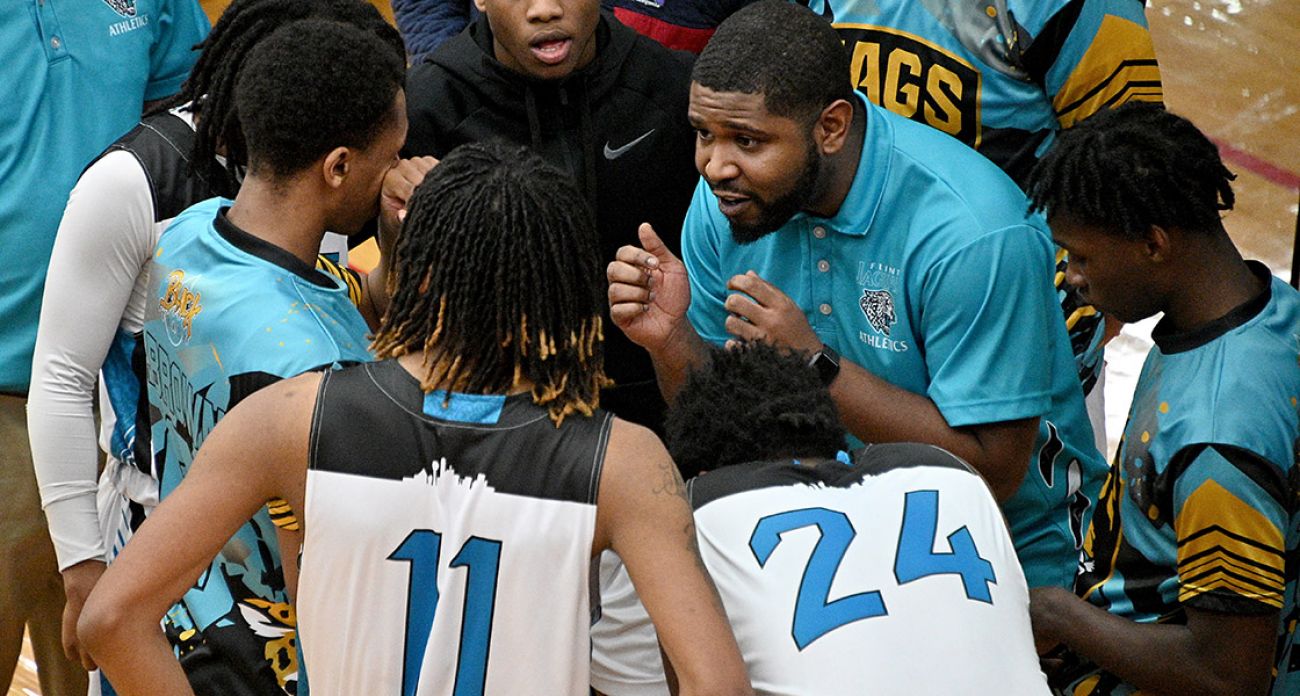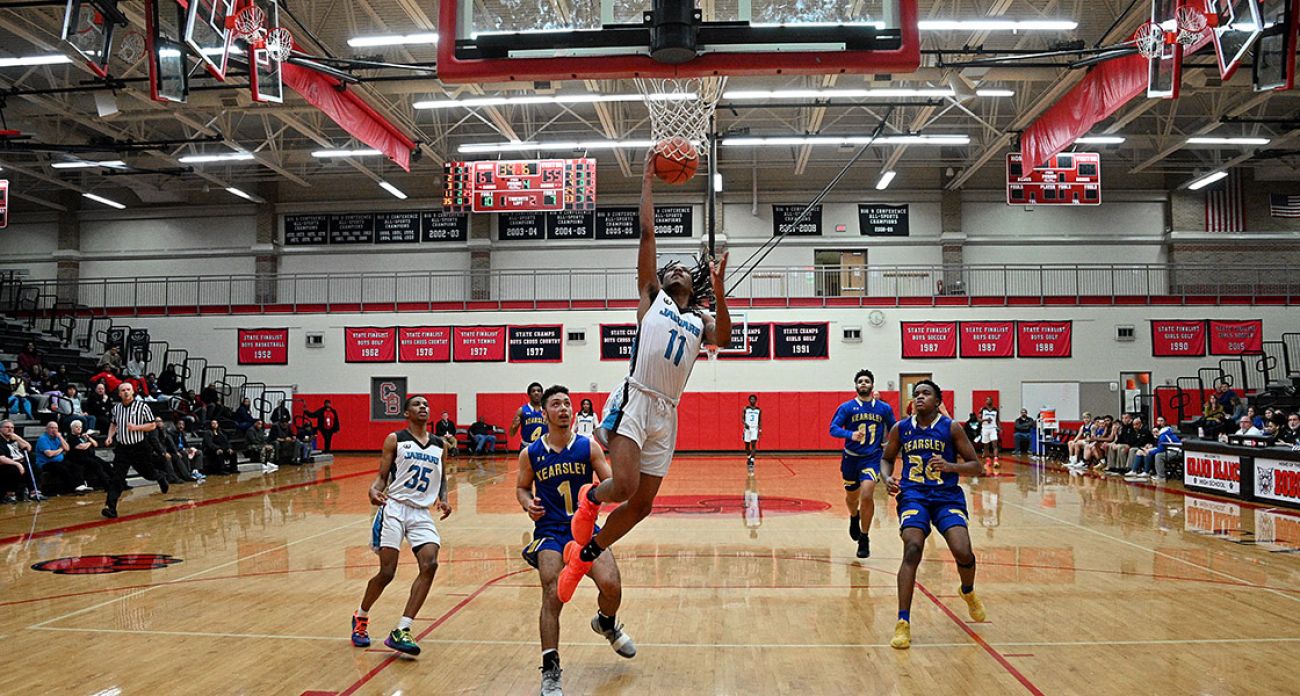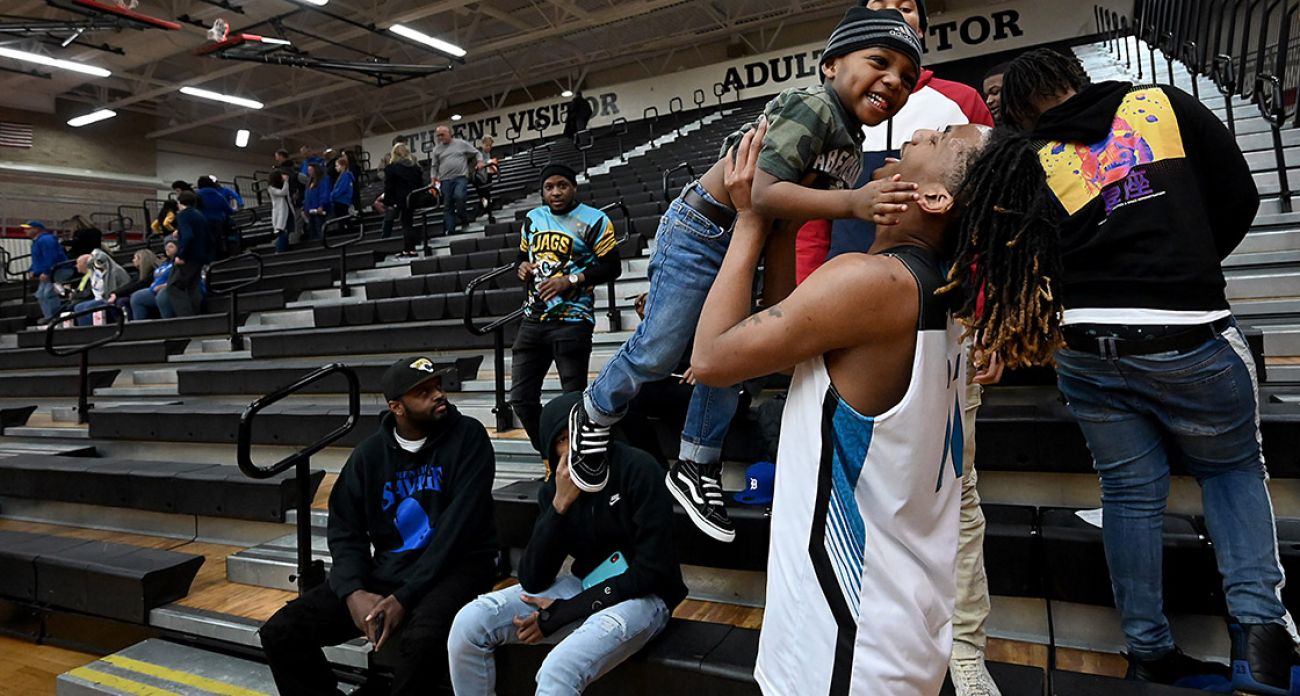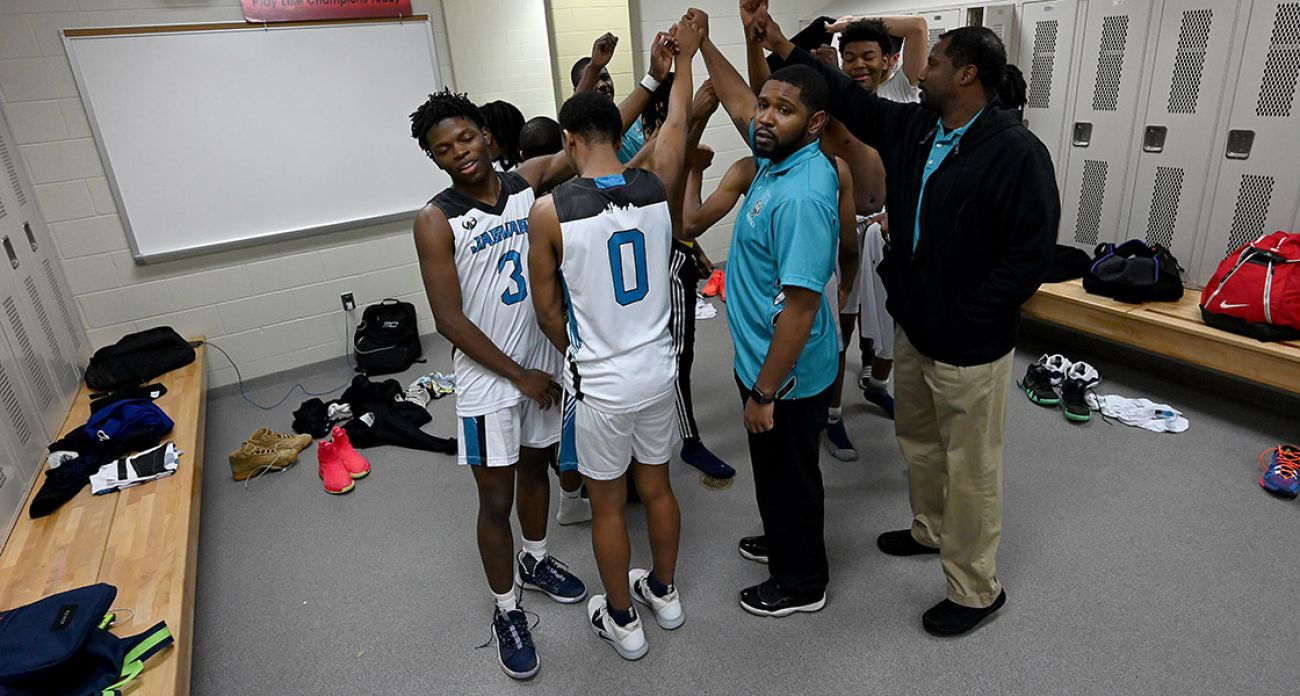 FLINT — It's senior night for the boys' basketball team at Flint Southwestern Classical Academy on a cloudy night in late February. Families and high school friends cluster in small groups on pullout bleachers.
Underneath the scoreboard, on a gray cinder block wall, are three team banners: A green one that reads Northwestern Wildcats; a red one, Northern Vikings; a blue one, Southwestern Academy Knights. There is an empty space where there once was a black banner reading Central Indians.
When the teens now dribbling under the basket were born, those four schools were fierce rivals in what was arguably the basketball mecca of Michigan. Flint produced basketball stars like the Buick City factory down the road produced LeSabres — regularly and with panache. But times have changed: for basketball, the schools the teams were part of, and the city itself.
One by one, these celebrated Flint high schools locked their doors just like the assembly plant that had employed much of the town. Today, what was once considered the state epicenter of basketball has been reduced to one team: the Southwestern Jaguars.
"Basketball used to be almost a religion," said Jeff Blanchard, a former longtime teacher at Southwestern and current tennis coach."It's not just basketball [that's changed], it's the whole city."
In Flint, which has had so much taken from it, high school basketball is probably far down the list. One of the state's richest towns became one of its poorest. Population declined and school enrollment plummeted.
And that was before the water supply was poisoned with lead.
Still, in a city chock-full of metaphors for urban decline, high school basketball is a reminder of what Flint was, and maybe — just maybe — could be again.
Glory days
For decades, the words "Flint" and "basketball" were practically synonymous. Throughout the years, dozens of big names on the collegiate and professional level have gotten their start in Flint, including Glen Rice, Trent Tucker, Charlie Bell, Terry Furlow, Eddie Robinson, Jeff Grayer and Mateen Cleaves.
In 2000, three players from the city nicknamed the Flintstones — Morris Peterson, Cleaves and Bell — led Michigan State to an NCAA Championship.
Beyond the players, basketball was a thread woven into the fabric of the community. People from across the city look back on those years and remember afternoons watching game after game of pick-up at the Berston Field House community center or packing a high school gym for a rivalry match.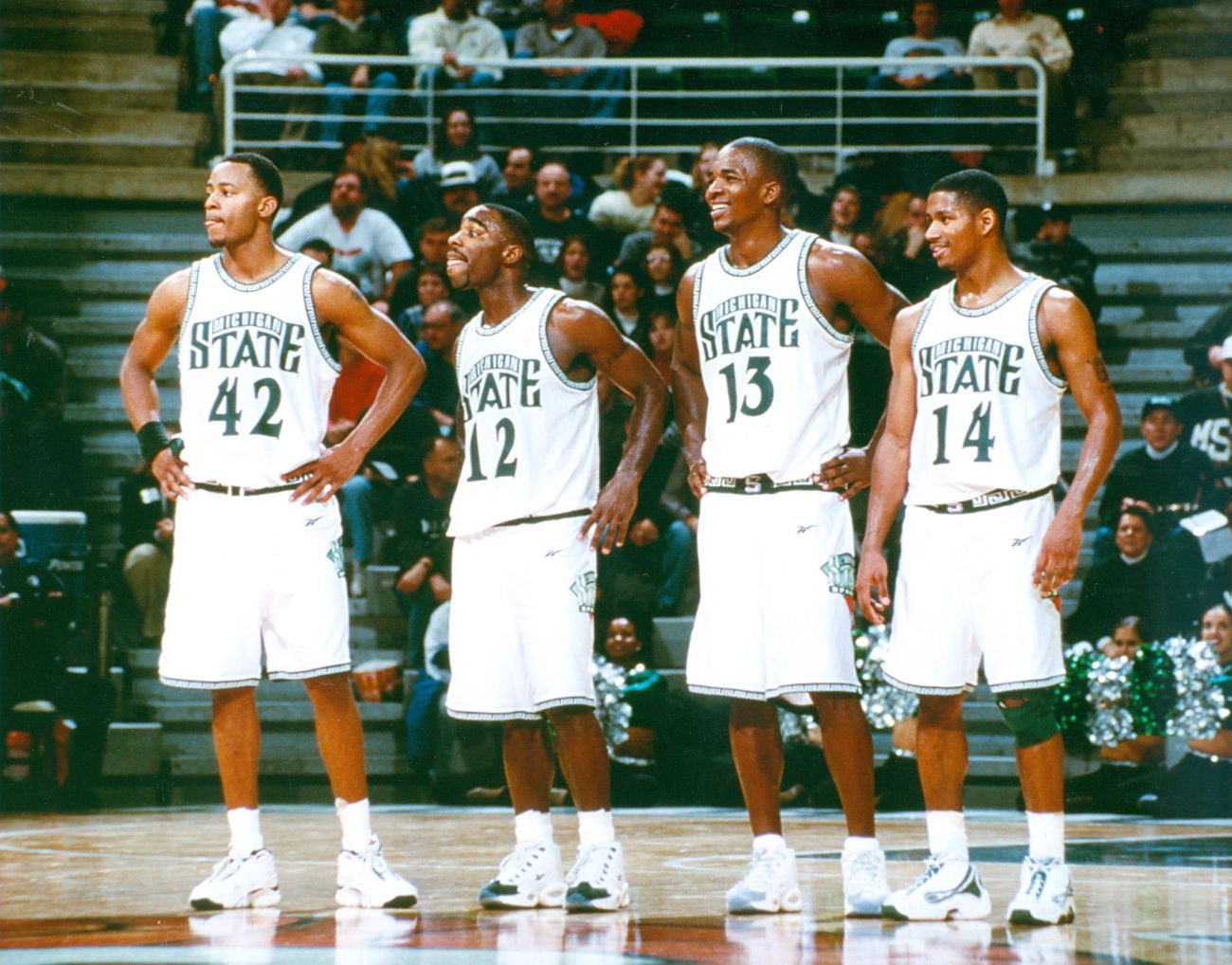 In the early '80s, before the collapse of the local auto plants, the population of Flint hovered around 160,000. In 1980, the median income for young workers in Flint was over $54,120 in 2018 dollars — higher at the time than the median income of young workers in San Francisco. That was back when General Motors employed around 80,000 people with generous union wages and a sign at the edge of town welcomed you into Buick City.
But Flint is a different town now. The population has nosedived roughly 40 percent to 97,000. Today, according to GM, the company has fewer than 7,000 employees in Flint. The median income is half that of the state as a whole ($26,330) Among residents, 41.2 percent live at or below the poverty line, triple the national average.
Then in 2014, dangerous amounts of lead were found in the water after the city switched water sources without proper safeguards, creating detrimental health effects that ripple out to this day.
All the while, the school system was facing its own crisis. As recently as 2003, each of the Flint school district's four high schools — Northern, Northwestern, Central and Southwestern — had over 1,000 students.
In 2005, there were almost 20,000 students in the district. Today, there are just 3,749, a calamitous drop caused by families choosing to enroll their children in neighboring districts. The school district's loss was, by percentage, larger than the enrollment decline in Detroit or any other large Michigan community.
Flint Central — where point guard Eric Turner (U-M and the NBA) led the Indians to an undefeated season and state Class-A championship in 1981 — was the first to go, closing its doors in 2009.
Five years later, Northern — whose undefeated Class-A champs in 1972 featured Coach Bill Frieder (later head coach at U-M) and players Wayman Britt (U-M) and Furlow (MSU, Utah Jazz) — followed suit.
Northwestern — Glen Rice (U-M, NBA), back-to-back state champs 1984-85 — closed in 2018.
That leaves Southwestern (MSU's Charlie Bell, along with Miles Bridges, whose father played on the fabled 1972 Northern team and who now is in the NBA) as the last high school — and last high school basketball team — in Flint's district.
And the numbers are still falling. The last remaining high school in the city school district had an enrollment of 474 this school year.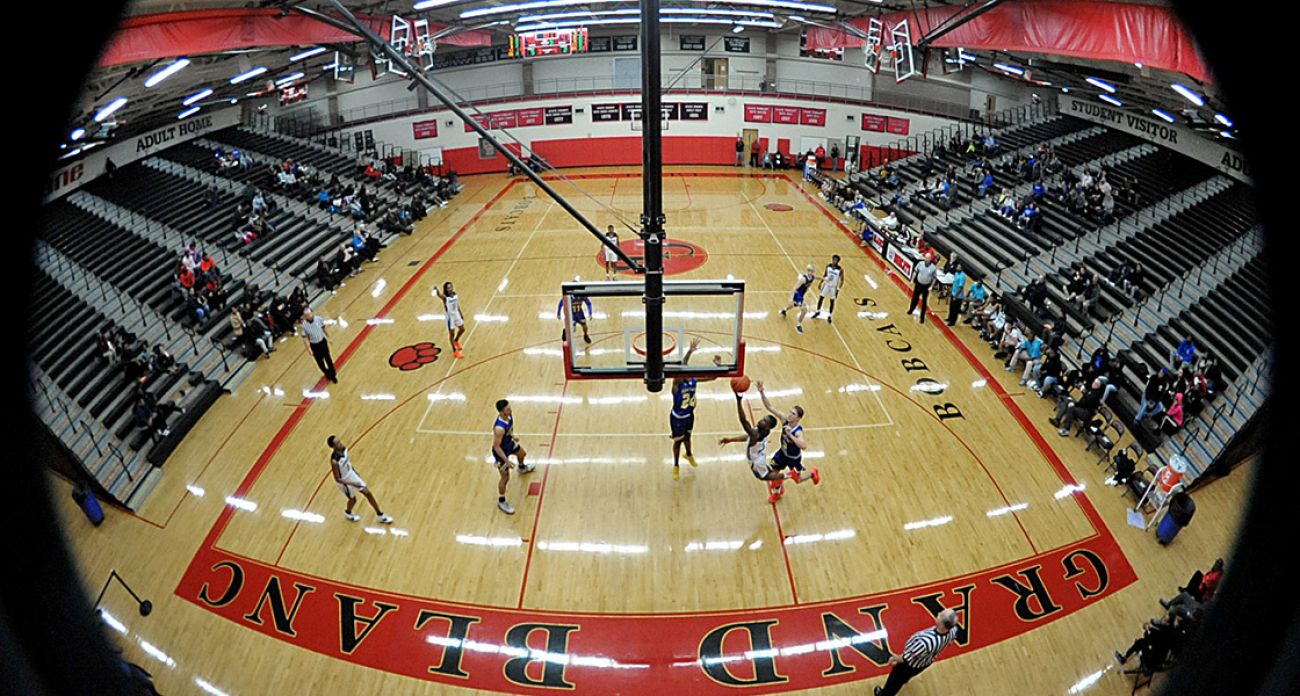 Closure after closure
Just outside the gym doors is Southwestern's trophy case. About nine feet by four feet, the case has a blue backing with the letters SW painted in the middle, obscured by the neatly packed trophies — dozens of wooden bases from every decade, topped with little silver men miming a range of sports. Golf, track, volleyball, but one sport dominates the wooden case — basketball.
There are tributes to basketball all over the school. The jersey numbers of Bell and Stacey Thomas, two Flint Southwestern players who played professional basketball, hang above the team's locker room door. The lunchroom walls are decorated with giant posters of Magic Johnson and USA basketball.
In the gym, Char Farrar sits at a beige folding table just inside the gym doors, selling tickets. The players stop to talk to her as they walk by, showing her an injury or talking about practice.
Farrar, the school's soccer coach, comes to every home basketball game — some of the boys on the team play soccer in the offseason.
To the senior night game, she wore a black sweatshirt with a teal jaguar, the school's mascot, on the front. She watched the tipoff as Frankenmuth, the opposing team, grabbed the ball and took it to the basket for an early lead.
Farrar has watched more Flint basketball games than she can count. She started as a soccer coach at Central High School in 1986. She worked there until it closed in 2009 at which point she went to Northwestern. When Northwestern closed in 2018, she came to Southwestern.
It's not just Char's schools that have been closing. The church she was married in closed — and her next church after that.
"I always say I gotta stop going places because they always close," she said.
When the buzzer sounded to end the first quarter, Southwestern was down, 14-8.
Watching from the other side of the court is Blanchard. He used to teach at Southwestern and still coaches tennis. He's always followed the basketball team and used to score a lot of the games — he played for Central in 1974.
Growing up, he remembers shoveling the driveway just to shoot baskets. He used to break into Ballenger Field House, a local gym originally part of Flint Community Junior College, on Sundays with his friends to play pickup games. On his bedroom wall as a kid, Blanchard used to have a list of what schools would have open gym so he could go watch the high school teams on their days off.
"These guys don't do that stuff," he said.
At halftime, with Flint Southwestern ahead by four, the seniors walked across the court with their families to commemorate their last home game. Some were accompanied by one parent, others by two, one by his brother. Ferrar has walked plenty of kids across the stage herself when no one else was there.
"No kid should have to do that by themselves," she said.
There was a smattering of applause for the seniors, from the half-full stands consisting mostly of students.
Blanchard said he remembers when 5,000 spectators would come for a game between Central and Northern — the biggest rivalry in the city. There would be so many fans, they couldn't play in their own gyms; they'd have to play at the city-operated 7,000-seat IMA Auditorium. But Central and Northern are gone. For that matter, so is the Auditorium — it was turned into the AutoWorld theme park, and eventually torn down.
The team still has rivals, but nothing like Flint saw at its height. Southwestern now competes against schools in surrounding districts in more ways than one.
State school-of-choice policies allow students to enroll in K-12 schools in surrounding districts. In the 2018-19 school year, less than a third of Flint school-age children (4,183 of 14,749) enrolled in the Flint City School District; the rest left for other schools.
"Beecher and Hamady (two popular school-of-choice high schools in nearby districts) are the top rivals now," Ferrar said. "Because those kids should be here."
"Time," Soutwestern basketball coach Demarcus Jackson mused after the game, "time has changed everything. It's just been a time where we haven't been able to keep the kids in the community."
With 3½ minutes left in the game, Jackson called a timeout. The boys wiped their faces with their jerseys and fidgeted with the band of their shorts as they gathered around the bench. They were up by 15. Most of the coach's words were drowned out by the clamor of the gym, but one line reached the fans in the bleachers:
"You are a good team."
Last season, Southwestern went 3-17.
But this year, the Jaguars won their second game. And their third. They went on a 10-game win streak — more games than they'd won in the past two seasons combined. This didn't look like a Flint team anyone had seen in recent history.
This season, fans were enjoying watching the team play — they look like they have fun on the court. Jackson said he believes these kids are the first stepping stone to bring Flint back to its former glory.
The Jaguars were 16-4 and were poised to make a run in the postseason. For the first time since 2014, Southwestern made it through the first round of the state basketball tournament.
But then, on March 10, everything stopped. The day before the Jaguars were scheduled to play Grand Blanc — a game that would determine who advanced to Regionals — the Michigan High School Athletic Association cancelled all athletic events due to the COVID-19 pandemic.
The team, like its city, just couldn't catch a break.
This was, to be fair, not a powerhouse team from Flint's heyday. There was no Charlie Bell and games didn't attract fans from across the state. But for the first time in years, Flint could compete.
Back in Flint on that cloudy senior night, the game was over and the fans had left. Blanchard looked over the empty court where he's scored countless games. Over the years, he's seen empty courts like this all over Flint, schools and gyms and arenas that have closed down and stayed empty. But he's also seen state championships and every great player who's come through the city.
Maybe this last remaining Flint team will never return to its glory days, when basketball was more than a sport. It was a culture, a community, a religion. It was a moment when the world stopped and stared.
But maybe — just maybe — the season showed things are finally headed in the right direction. Maybe Coach Jackson and his players can win again next year. Maybe they can bring back the fans. Maybe they can bring back the kids. Maybe they could bring back the schools.
Maybe.
In a city used to having no chance, maybe sounds pretty good.
---
Lane Kizziah is a student at the University of Michigan and a sportswriter for The Michigan Daily student newspaper
We're not just a news organization, we're also your neighbors
We've been there for you with daily Michigan COVID-19 news; reporting on the emergence of the virus, daily numbers with our tracker and dashboard, exploding unemployment, and we finally were able to report on mass vaccine distribution. We report because the news impacts all of us. Will you please support our nonprofit newsroom?