The future of student loan forgiveness: What to know in Michigan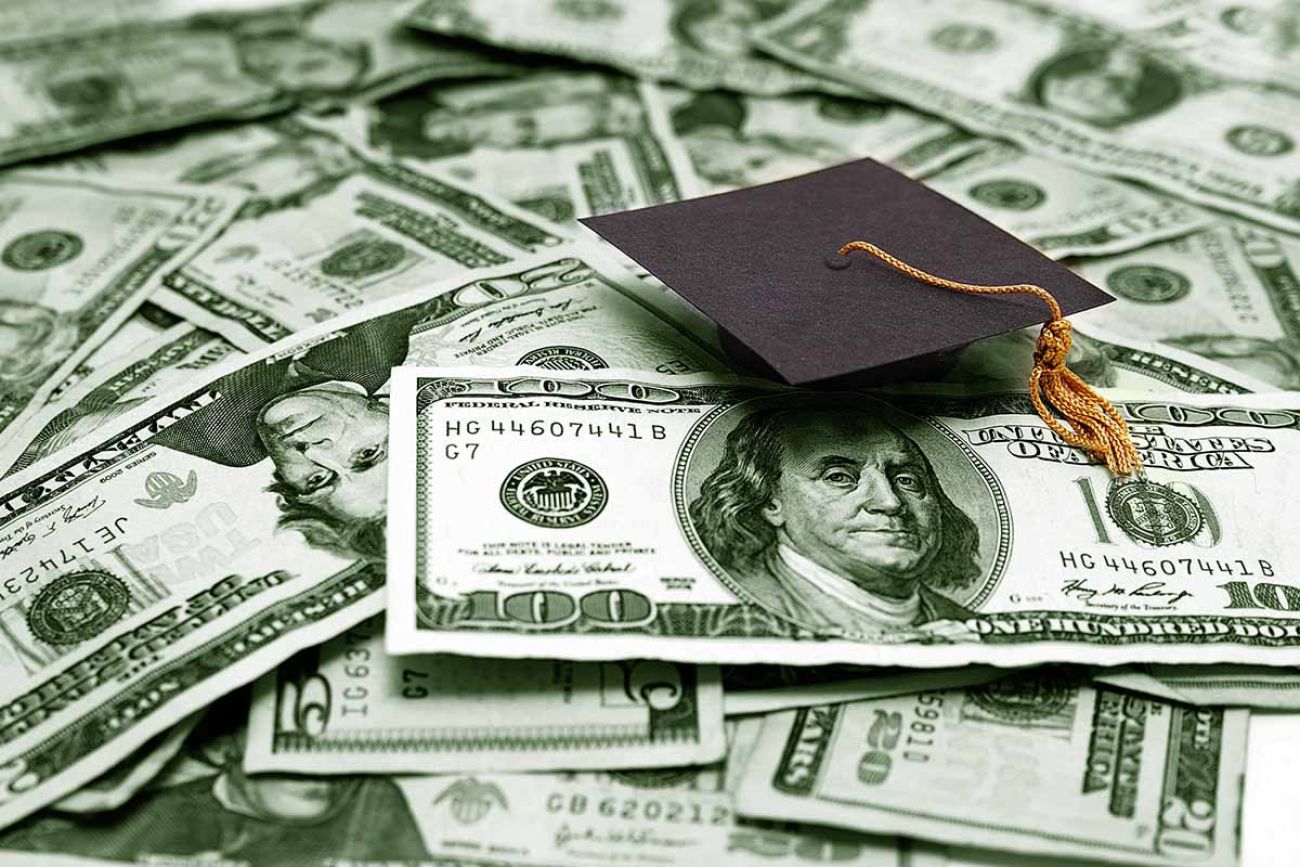 (Shutterstock)
Federal student loan borrowers are expected to resume making payments on their loans beginning this fall
A new income-based repayment program for borrowers could lower monthly payments
Michigan lawmakers approved $225 million for a program to help school district employees pay back federal loans
---
When Mikal Doke learned earlier this summer that about $22,000 of her student loans were forgiven through the federal Public Service Loan Forgiveness (PSLF) program, she took to Facebook.
"The PSLF paperwork FINALLY got processed on four of my fedloans!," wrote Doke, 39, a teacher in Michigan's Upper Peninsula.
Doke's loans were forgiven under a separate loan forgiveness program than the one the Supreme Court struck down earlier this summer, which would have forgiven up to $20,000 in loans per borrower.
Related stories:
But Doke must still contend with another $35,000 in federal loans and $13,000 in private loans. She is one of the millions in America preparing to resume payments on federal loans paused since the early days of the pandemic.
Federal student loans will start accruing interest in September and payments will be due in October. Borrowers are navigating the sometimes confusing world of signing up for a repayment program, avoiding scams and making sure they have a plan in place to resume making payments.
Teachers like Doke may be eligible for a new Michigan program that pays the monthly student loan payments for teachers as they work to get their federal loans forgiven.
Mikal Doke teaches at Whitefish Township Community Schools in the Upper Peninsula. While her federal student loans have not been accruing interest since March 2020, her private loans have still been accruing interest. (Courtesy photo)
For Michigan borrowers who aren't teachers, there are other options. Plus, some schools are offering grant funding to erase student debt directly owed to universities.
Here is what to know:
National: Public Service Loan Forgiveness
Borrowers who work full-time for their local, tribal, state or federal government or an eligible nonprofit organization may qualify for having their loans forgiven after 10 years.
Borrowers must make 120 qualifying monthly payments toward their loan balance before their debt is forgiven.
The federal student aid website lists the steps a borrower needs to complete to be eligible for the program.
The federal government also has a Teacher Loan Forgiveness Program that can forgive up to $17,500 in student loans for borrowers who teach for five consecutive years at a low-income school. But the borrower cannot count their five years of service toward the main public service loan forgiveness program's 10-year requirement.
Michigan: A pilot program to pay monthly loan payments for school district employees
The new state School Aid budget includes $225 million that school districts can apply for to pay the monthly loan payments for employees.
The Michigan Department of Education is expected to set guidelines for the program but the budget outlines some parameters: Participants would need to have federal student loans and be enrolled in a repayment program that makes them eligible for student loan forgiveness.
Educators, counselors, social workers, psychologists, reading specialists, librarians and school administrators are potential participants. They must work 32 hours or more per week at a district that "works directly with pre-K to 12 students," according to the budget language.
The state funding would provide up to $200 per month per borrower, and up to $400 for borrowers who work in a high-poverty school district, to make their monthly loan payment.
Ingham Intermediate School District Superintendent Jason Mellema said his district is interested in the program and that it might be a way to help retain employees but he has yet to hear from MDE on specific guidelines. An MDE spokesperson did not respond to a request for additional information about the program.
Brandon Lee, 32, a teacher at Northview High School in Grand Rapids, did not have student loans from his undergraduate degree. But he took out loans to take classes to earn a teaching certificate and a master's degree from Michigan State University. In total, he has about $69,000 in federal student loans.
He considers himself to be frugal and lives with his mom so he isn't paying for rent. But he understands that for some people, paying $300 to $500 a month for loan payments "would be debilitating."
He told Bridge the state program sounds like a good idea.
"That's absolutely fantastic, honestly," he said. "The state is stepping in to sort of ease the financial burden."
Brandon Lee, a teacher at Northview High School in Grand Rapids, has about 69,000 in student loans. He said a new state program to help teachers pay back their student loans would be a way to encourage people to pursue a college degree to become a teacher. (Courtesy photo)
Making monthly payments more affordable
Federal student loan borrowers have several payment plan options for their loans. The federal government offers four income-driven repayment plans that calculate a borrower's required monthly payment on their income and family size.
Each income-driven repayment program has a number of years a borrower is expected to make payments in. Once that period is completed, if a borrower still has a remaining loan balance, that balance is forgiven.
Just last month, the Biden Administration announced that nearly 27,000 federal student loan borrowers in Michigan would have their loans forgiven. These borrowers had enrolled in an income-driven repayment program and were eligible for relief because of changes the administration made to which payments count toward qualifying for loan forgiveness.
Also, the Biden Administration recently announced changes to one of these income-driven repayment plans, now known as the Saving on a Valuable Education (SAVE) Plan.
The plan is expected to reduce many borrower's monthly payments and will not charge for unpaid interest.
Similar to other income-driven repayment plans, SAVE calculates monthly payments based on income and family size, according to the Federal Student Aid website. Borrowers can apply for the plan on the federal student aid site and those who were enrolled in the former Revised Pay As You Earn (REPAYE) Plan, will be automatically registered for the SAVE Plan.
Jordan Weinstein, 33, a fifth grade teacher at Detroit Public Schools Community District, has about $98,000 in public student loans, including about $12,700 in interest. She enrolled in the new SAVE program and expects that her monthly payment will be about $270.
"It was the difference between spending all of my wiggle room money on my student loan debt to having like half of that in my pocket," she said.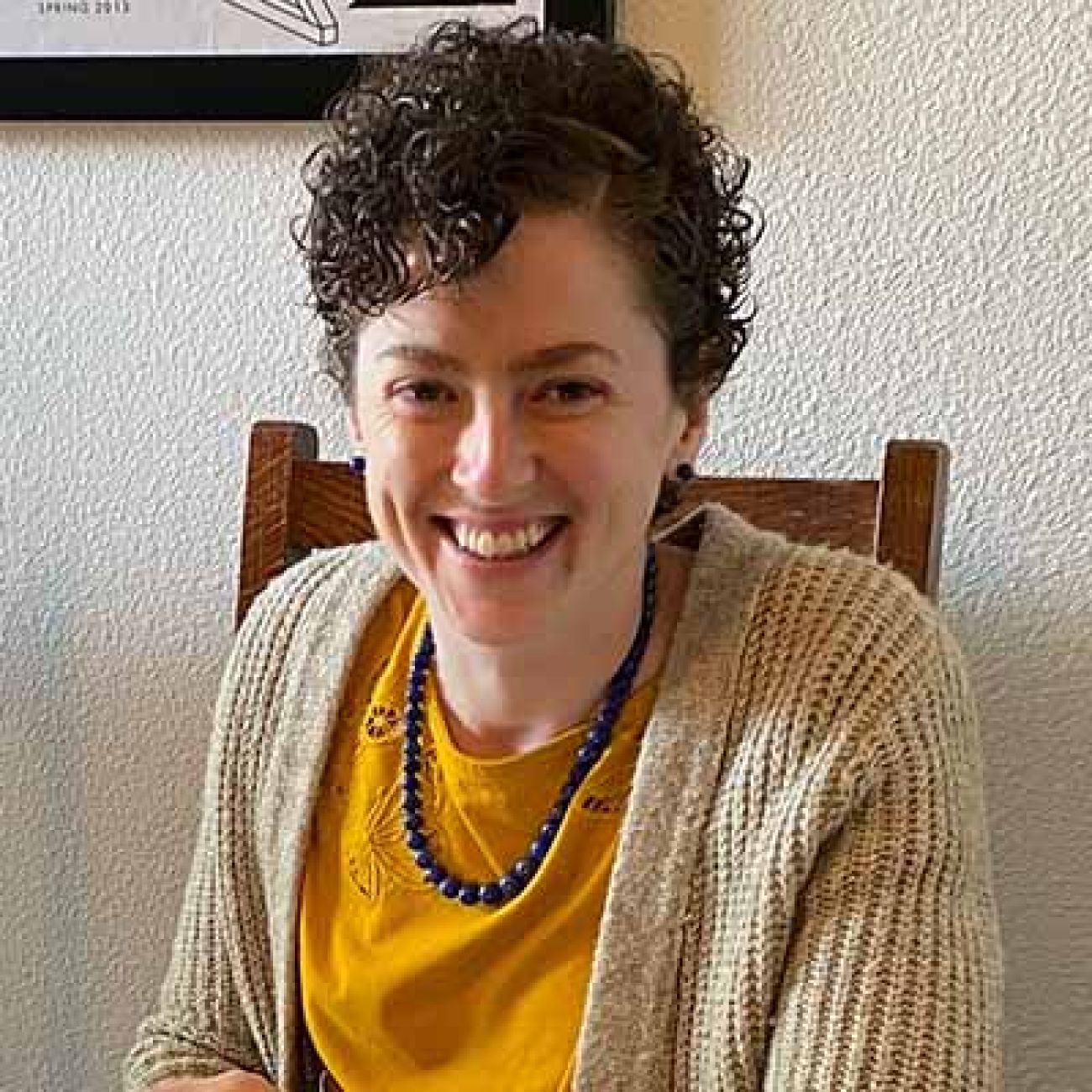 Jordan Weinstein, a teacher at Detroit Public Schools Community District, hopes that her federal loans will eventually be forgiven using the federal Public Service Loan Forgiveness program. In the meantime, she has enrolled in a new income-driven repayment program the Biden Administration announced this summer.
Asking for help directly from your school
While the Biden Administration's actions have focused on federal student loan borrowers, some students or former students also owe money directly to their schools.
Students who owe money to their schools are often prohibited from enrolling in classes or accessing their transcript. Researchers at Ithaka S+R, a group that aims to reduce higher education costs and improve student outcomes, estimates that there may be as much as $15 billion in unpaid balances to colleges and universities nationally.
The group estimates that as of fiscal year 2018, roughly 6.6 million students may have "stranded credits," meaning the students can't access their credits from classes they took because they owe money to their school. This can have a particular impact on low-income students and students of color attempting to graduate.
In Michigan, the group estimates that 193,883 students at public four and two-year colleges, as well as private nonprofit schools owe a total of about $494.8 million.
Both Oakland University and Wayne State University have programs to help people pay back that debt.
At OU, someone who has attended the university but has at least a one-year gap in attendance and a past due bill to the university is eligible for up to $1,500 in grant funding to cover the previous balance or toward the next bill.
It's part of the Golden Grizzlies Graduate Program, which also offers grants to students with no prior balance but have a gap in attendance or students who are at-risk of losing their financial aid.
"These are current OU students that are probably within that semester of losing their financial aid, so what we try to do is intervene," said Sharise Lucas-Perry, an associate director of recruitment at OU.
Wayne State launched the Warrior Way Back program in 2018 which forgives up to $4,000 in debt owed to the university for people who have not attended the school for at least two years. The program originally forgave $1,500, but increased the amount this January to help even more students, said Warrior Way Back Academic Advisor Susan Reynolds.
"They're doing four semesters with us as a returning student," Reynolds said. "And then, after they do those four semesters, their debt is forgiven. We forgive their debt in fourths, so one-fourth of their debt each of those four semesters."
Reynolds said 4,000 students have returned to Wayne State since the program started five years ago, with 155 students receiving their bachelor's degrees. For the upcoming fall semester, Warrior Way Back will have its biggest incoming class with 60 students.
One student who benefited from the program was Jermaine Peguese. The 35-year-old Detroit resident graduated from Wayne State in 2021 with a bachelor's degree in construction management.
Peguese graduated from high school in 2006 and went out of state to attend Tennessee State University. He transferred to Wayne State in 2012, but struggled academically and financially. Peguese was working a construction job while going to school and his financial aid was eventually taken away because he was considered a part-time student.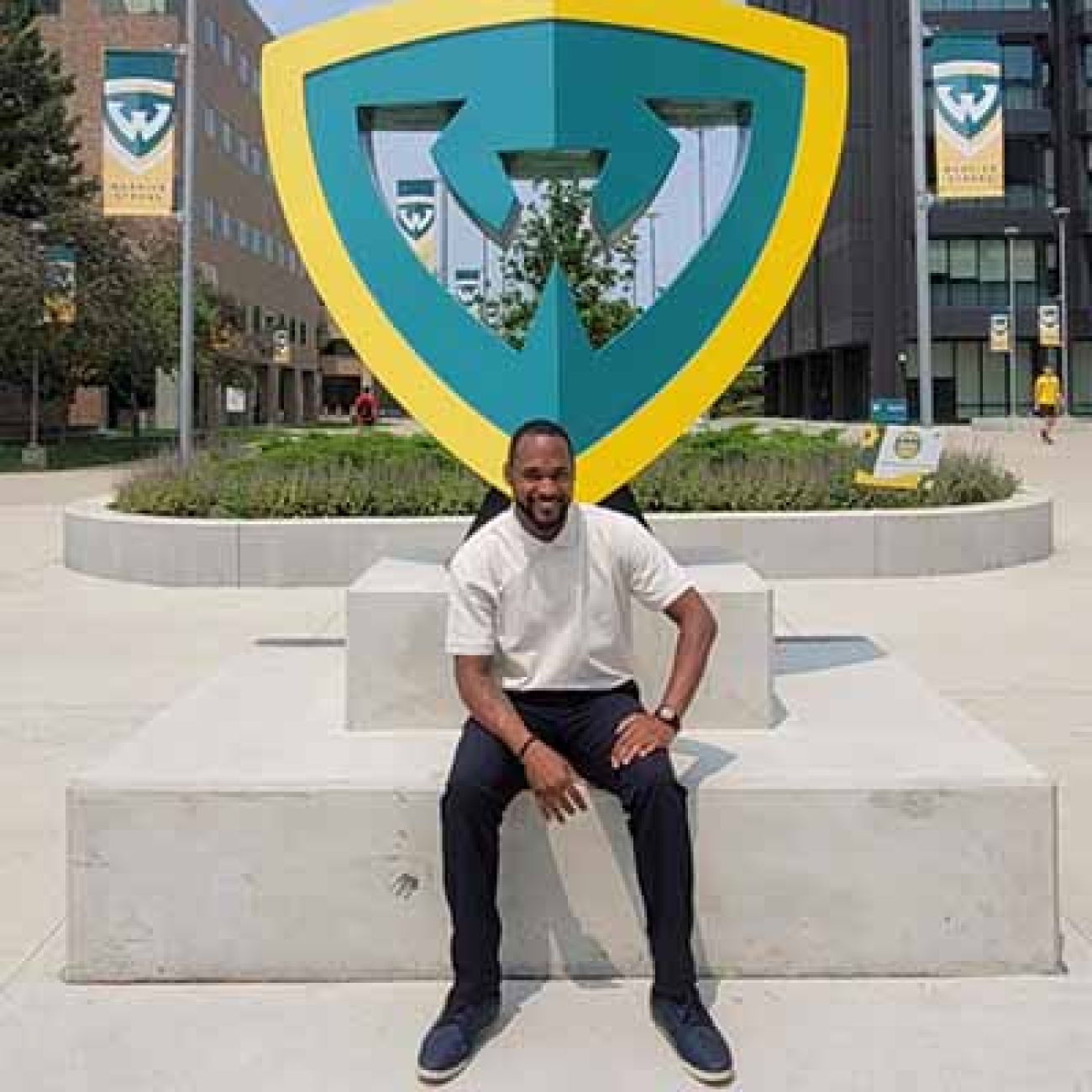 Jermaine Peguese is a 2021 graduate of Wayne State University and was part of the college's debt forgiveness program, Warrior Way Back. The university helped him erase $1,300 of debt he owed the school.
"They (Wayne State) took my financial aid away because they were like, 'This is for a full-time student, so you owe us for that semester.' That's what stopped me from going back for the next six years because I owed $1,300," he said.
When Peguese came back to the university in 2019, he connected with the Adult Learners program, which led him to apply for Warrior Way Back. He completed three semesters before his debt was paid off.
While it took Peguese 15 years to graduate college, he's glad he accomplished his goal. He's now working as a special projects manager and executive assistant for the Detroit branch of the NAACP. Peguese also had his own digital marketing and business consulting companies.
"I didn't put my all into it the first go round, so my whole mission in going back to school was to prove to myself that I could do this and I can graduate," he said.
Only donate if we've informed you about important Michigan issues
See what new members are saying about why they donated to Bridge Michigan:
"In order for this information to be accurate and unbiased it must be underwritten by its readers, not by special interests." - Larry S.
"Not many other media sources report on the topics Bridge does." - Susan B.
"Your journalism is outstanding and rare these days." - Mark S.
If you want to ensure the future of nonpartisan, nonprofit Michigan journalism, please become a member today. You, too, will be asked why you donated and maybe we'll feature your quote next time!