Micro-grants and life credits: How Michigan is reducing barriers to college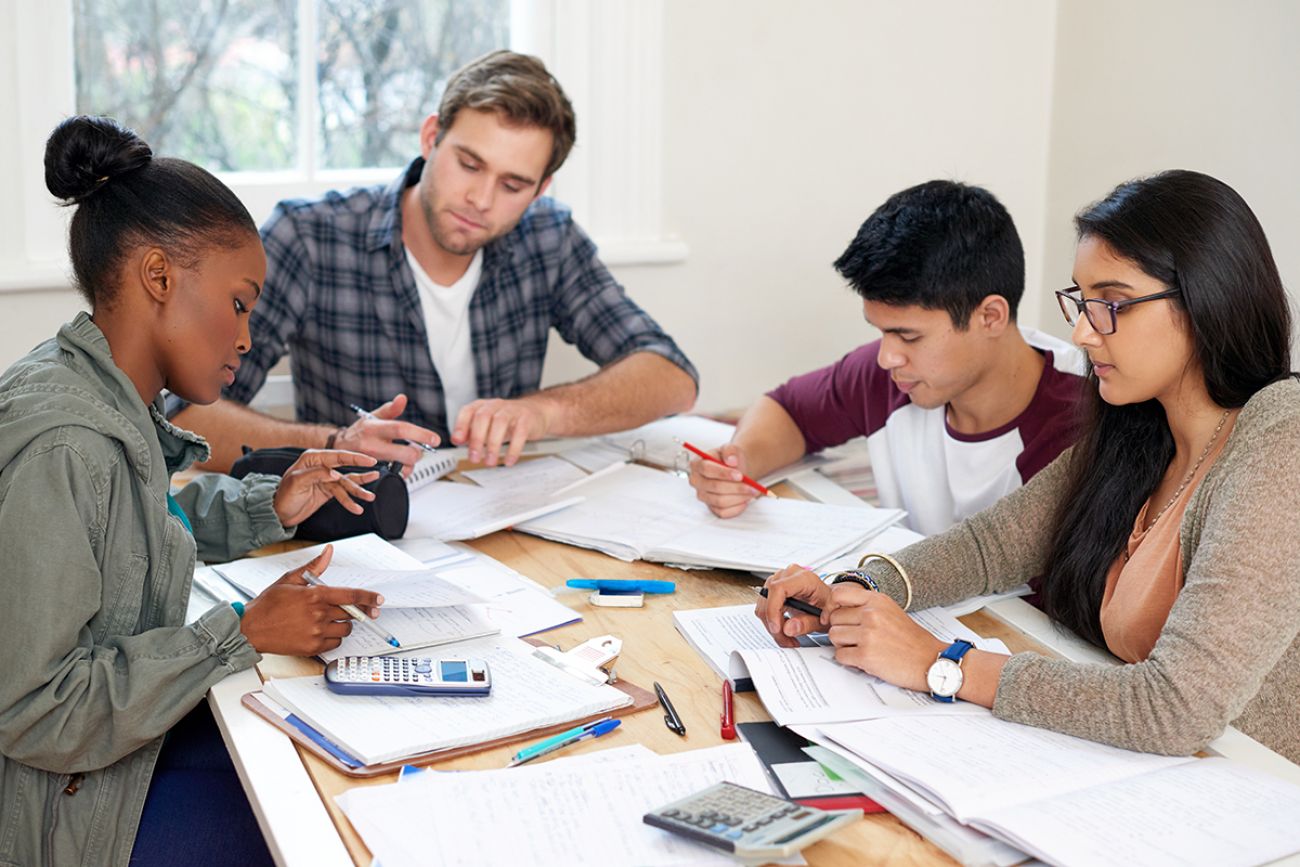 Michigan colleges are finding creative ways to help students navigate financial aid and other obstacles to getting a degree or certificate. (Shutterstock)
Talent & Education
Micro-grants and life credits: How Michigan is reducing barriers to college
Michigan's governor and legislature passed several measures to lower college tuition
But many students, including first-generation students, don't graduate because of unexpected obstacles once on campus
Michigan colleges are finding creative ways to help students surmount those hurdles and complete their degrees
---
Student loan forgiveness.
Free community college tuition.
A new scholarship program for high school grads.
More colleges waiving application fees.
A flurry of state and federal initiatives launched since last year make college more affordable for Michigan residents. The most recent: Gov. Gretchen Whitmer's signature Tuesday on bipartisan legislation that will lower tuition costs by up to $5,500 annually.
Related:
But Michigan officials and education leaders are also examining other ways to help students finish college and career training after high school. Controlling tuition costs is critical. But there are plenty of other reasons why students fail or drop out of college or certificate programs.
Many students encounter financial or cultural challenges once on campus. They might be hit with unexpected costs — such as book expenses — they hadn't contemplated. Some are not prepared for the rigor of coursework, or don't know how to find an academic advisor.
Nearly a quarter of Michigan students who started at a four-year public university don't earn a certificate, associate or bachelor degree within six years. For community college students, just half will finish.
Ryan Fewins-Bliss, executive director of the Michigan College Access Network, which works to increase access to college certificates and degrees, said students can get tripped up by unexpected hurdles, such as lab fees for science courses.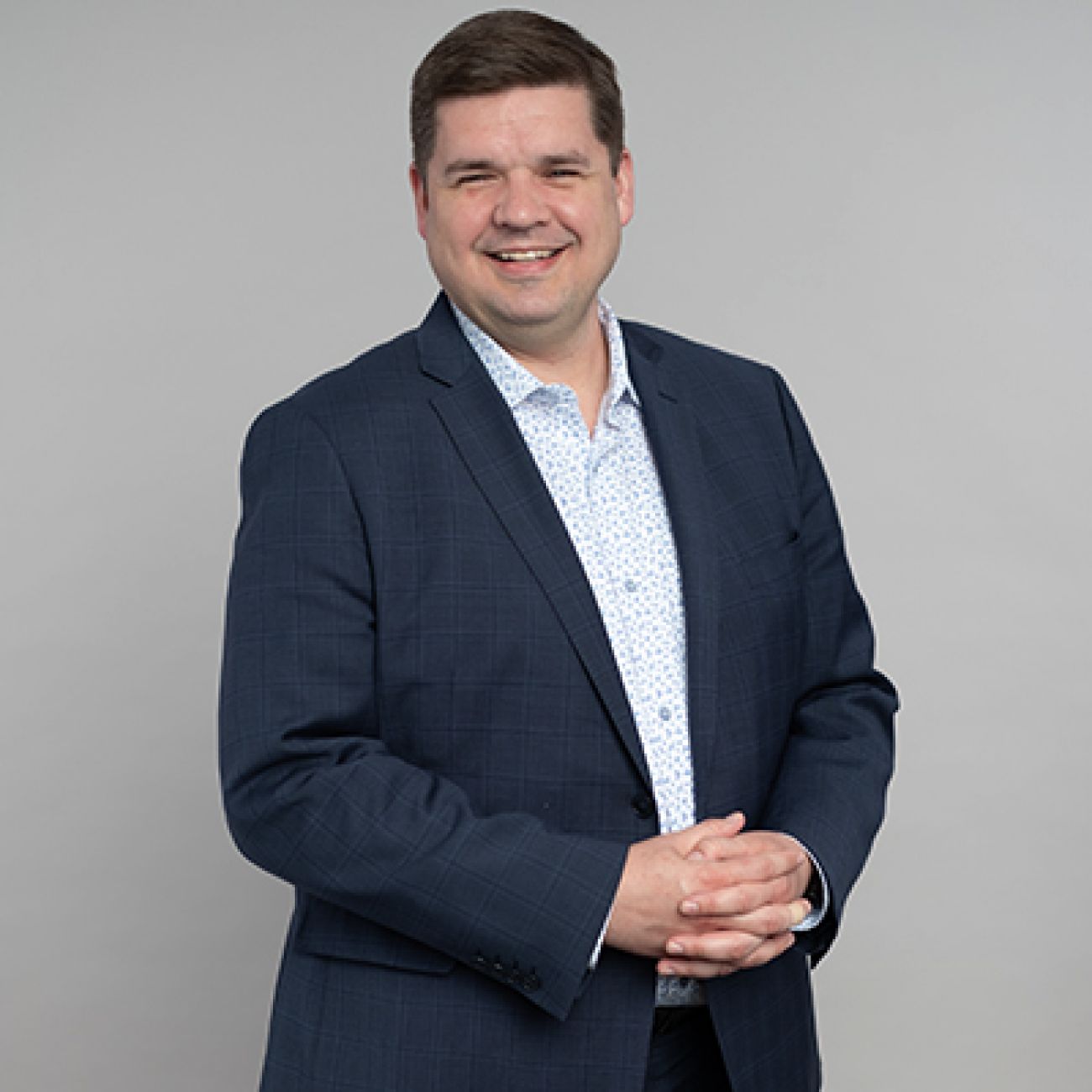 Ryan Fewins is the executive director Michigan College Access Network, which works to improve college access especially among low income students, first generation students and students of color.
"It feels like it's a surprise, right?" he said. "Even if it's in the small print somewhere and so they just haven't prepped for it. So they scrape together, you know, the family's last five grand to get a student in, and then it's like, 'well, you need a lab fee of $100.' And it seems silly. You've been able to scrape together five grand, what's another 100? It's everything to these families. They didn't plan for it and it's a lot more difficult."
These barriers aren't unique to just recently graduated high school students. Adult learners who have jobs or childcare duties may have trouble accessing financial aid and academic advising if services are only offered during the typical school day, said Beth Doyle of the Council for Adult and Experiential Learning, which works to improve education and career options for adult students.
Here are some ways community colleges and universities are trying to eliminate barriers so students can complete degrees, earn secure jobs and create a more highly educated workforce in Michigan:
Sudden fees, emergency grants
Whitmer's Michigan Reconnect program, launched last year, allows adults 25 and older to attend a local community college tuition-free and earn an associate or skills certificate. Whitmer and the Republican Legislature went beyond tuition this year, passing a $6 million grant program to help Reconnect students pay other expenses, including for books, childcare, food, the internet and transportation.
Some schools have also targeted book fees.
Washtenaw Community College has a program that eliminates the cost of textbooks. It offers an associate degree where all 60 credits can be earned by using Open Education Resources (books that are in the public domain that can be downloaded for free) or other zero-cost alternatives. Washtenaw also has four certificate programs with no fees for textbooks. The school estimates students saved close to $2.4 million in book costs last school year.
Other schools are trumpeting the availability of emergency funds to help students survive rough patches.
At Oakland University, Dawn Aubry, vice president for enrollment management, said it can be difficult for some students to gauge how long it will take to complete a degree because they manage other responsibilities like caregiving for a family member. She said the availability of micro-grants and other scholarships show students the university is willing to help.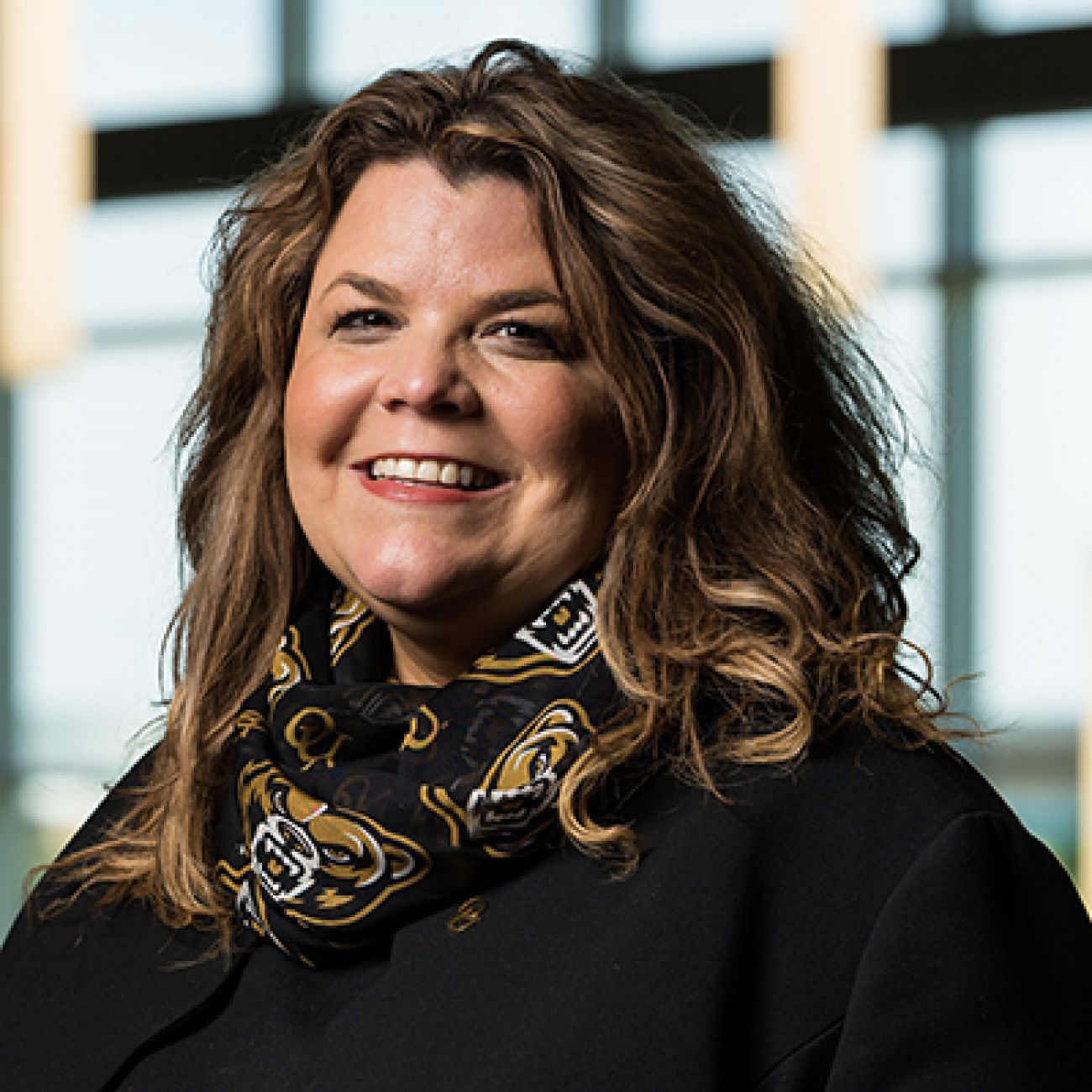 Dawn Aubry, vice president for enrollment management at Oakland University, said providing students with micro-grants to help offset costs of college is the "right thing to do."
Oakland handed out $19.8 million in federal COVID relief money for emergency grants to students last summer and fall. Students did not have to fill out an application form. Grants ranged from $400 for part-time students to $1,550 for full-time students with the highest financial needs, based on information submitted through the Free Application for Federal Student Aid (FAFSA) form.
"It's the right thing to do and it is a major barrier that's lifted for them," she said. "Folks that have that financial support, they can then, you know, really focus on their studies. I think it alleviates a lot of stress."
Aubry said she has received emails from students who said, "Thank you so much, I can stay in school."
Patrick Lane, vice president for policy analysis and research at the Western Interstate Commission for Higher Education, which works to support access to higher education, said emergency grants are relatively low cost when considering how important they are to ensuring students graduate and join the workforce.
"Everybody's talking about workforce shortages for nursing and teaching," Lane said. "We have to think about ways that we can help these students finish, not just for their own sakes, but for our communities that are relying on these people."
Expert advice on college success
If you're considering college, fill out the Free Application for Federal Student Aid form, to determine your eligibility for financial aid. It's at fafsa.gov.
For high school students considering college:
Use the U.S. Department of Education's College Scorecard to find relevant statistics
Find out the full cost of college including tuition, housing and other fees. The sticker price is often far higher than the actual cost to attend once scholarships and grants are included.
Ask colleges how much an average student takes on in student debt, as well as how much that school typically awards in financial aid
Compare graduation rates.
If you plan to start at a community college, know your school's transfer rate to a 4-year university.
Ask about job placement rates within your academic program and what the earnings rates are for these jobs.
Ask what potential jobs are available with a two-year and a four-year degree. Visit your academic advisor early and regularly during college. Don't wait until the end of your college career to use your school's career services for resume writing and interview preparation.
Added tips for adult learners considering college:
Ask about transfer credits and credits for prior learning. That saves time, money and potential frustration
Ask about what types of jobs a college program leads to. Ask about opportunities to meet employers, including alumni, and participate in internships.
Ask about the graduation rate and job placement rate for the specific program you're considering
Sources: Beth Doyle, Council for Adult and Experiential Learning; Jessie Hernández-Reyes, The Education Trust; Patrick Lane, Western Interstate Commission for Higher Education
Free applications
College has costs before a student sets foot on campus. Many state universities are finding ways to reduce them.
MCAN, the college access organization, has created an online list of Michigan colleges and universities that don't charge an application fee, including schools that are waiving application fees during the month of October.
In 2011, 11 of Michigan's 15 public universities had application fees whereas now only five do, according to MCAN. Fewer private colleges in the state now require application fees, and all 28 community colleges don't charge students to apply.
Credit for life experiences
Colleges commonly offer course credit to incoming students for things like high scores on Advanced Placement or International Baccalaureate tests. But some colleges now offer credit for students who can show learning from a prior job or other life experience.
Central Michigan University offers up to 60 hours of credit toward an undergraduate degree to adult students based on previous job experience, seminars or professional development, or for certain volunteer work. The added credits mean less money spent on tuition and a quicker path to a degree.
Lane, of the Western Interstate group, helped write an analysis of so-called "prior learning" programs. A 2020 study co-authored by Lane analyzed 72 schools including Ferris State, and found that students who received such credits were 17 percent more likely to get a degree, and in nine to 14 months less time.
"It doesn't matter if your learning takes place in a classroom or if you've learned it somewhere else," Lane said. "You've got the skills, you've got the knowledge, we ought to recognize it as such."
In researching these programs, one college administrator called prior-learning credits "the best kept secret on campus,'" Lane said. "That's not what we want it to be."
He said college advisors and admissions staff need to do a better job asking current and prospective students about their work and lived experiences.
Doyle, of the Council for Adult and Experiential Learning, said one example of a school that is known for nontraditional learners is SUNY Empire State College in New York. The school's homepage includes a section on how students can save time and money through prior learning credits.
Ivy Tech Community College in Indiana, provides students a list of industry-recognized training that are eligible for credits. For example, McDonalds training courses correlate with college business and hospitality courses.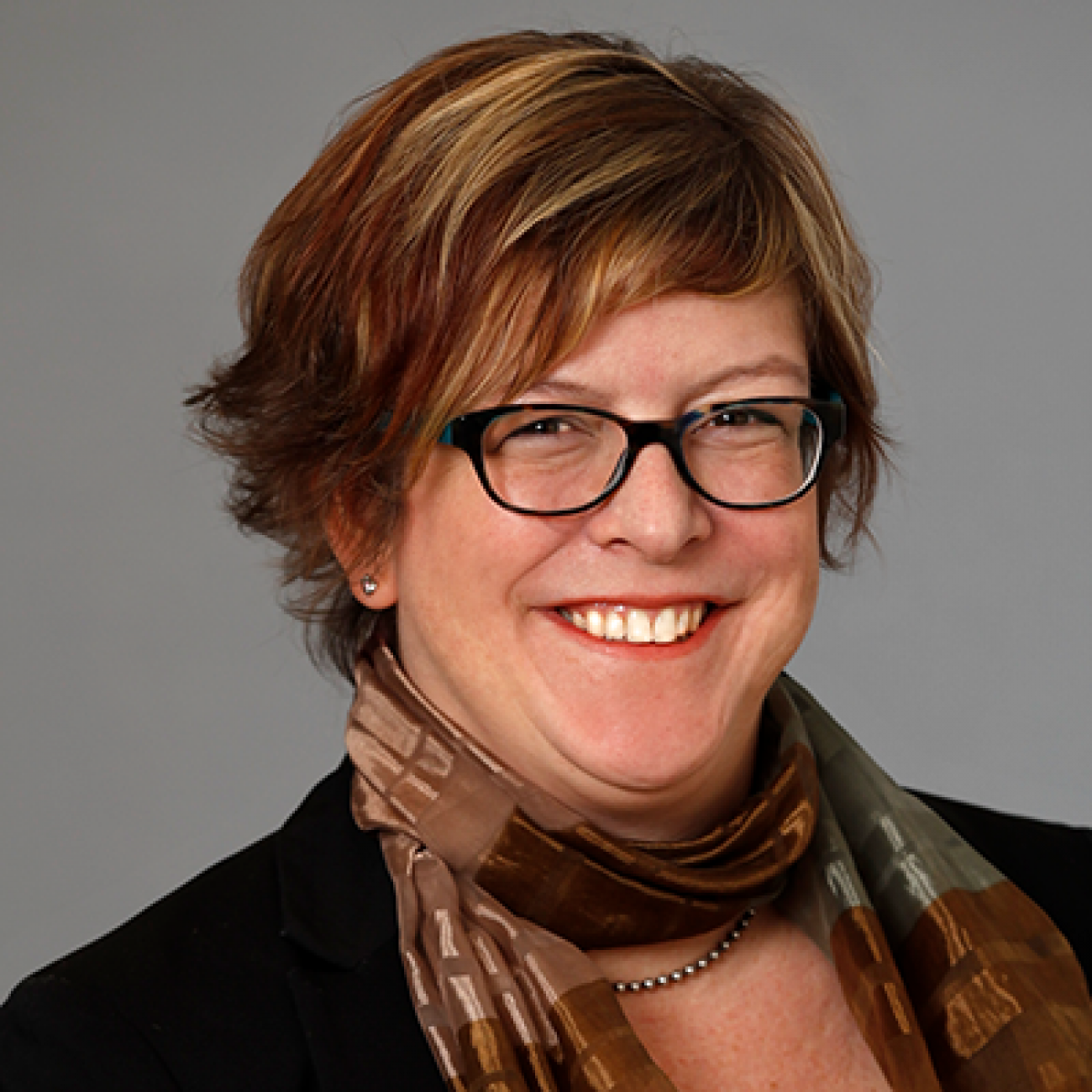 Beth Doyle is the senior vice president of Initiatives, Solutions, and Operations at the Council for Adult and Experiential Learning. The organization works to improve education and career options for adult students. (Photo courtesy of Beth Doyle)
Navigating financial aid, other college bureaucracies
Ferris State University in Big Rapids developed a program that encourages students to become more savvy about financial aid.
Dean of Enrollment Services Kristen Salomonson said a scholarship program awards up to $2,000 to admitted students if they attend a free financial aid workshop. It has produced "really good student consumers," she said.
"They understood what they were paying, how to get the money and what the education was going to lead to."
Some schools are hiring benefit navigators to help students cut through red tape.
Lane said benefits navigators can ensure students do not leave money on the table from federal programs like Supplemental Nutrition Assistance Program (SNAP).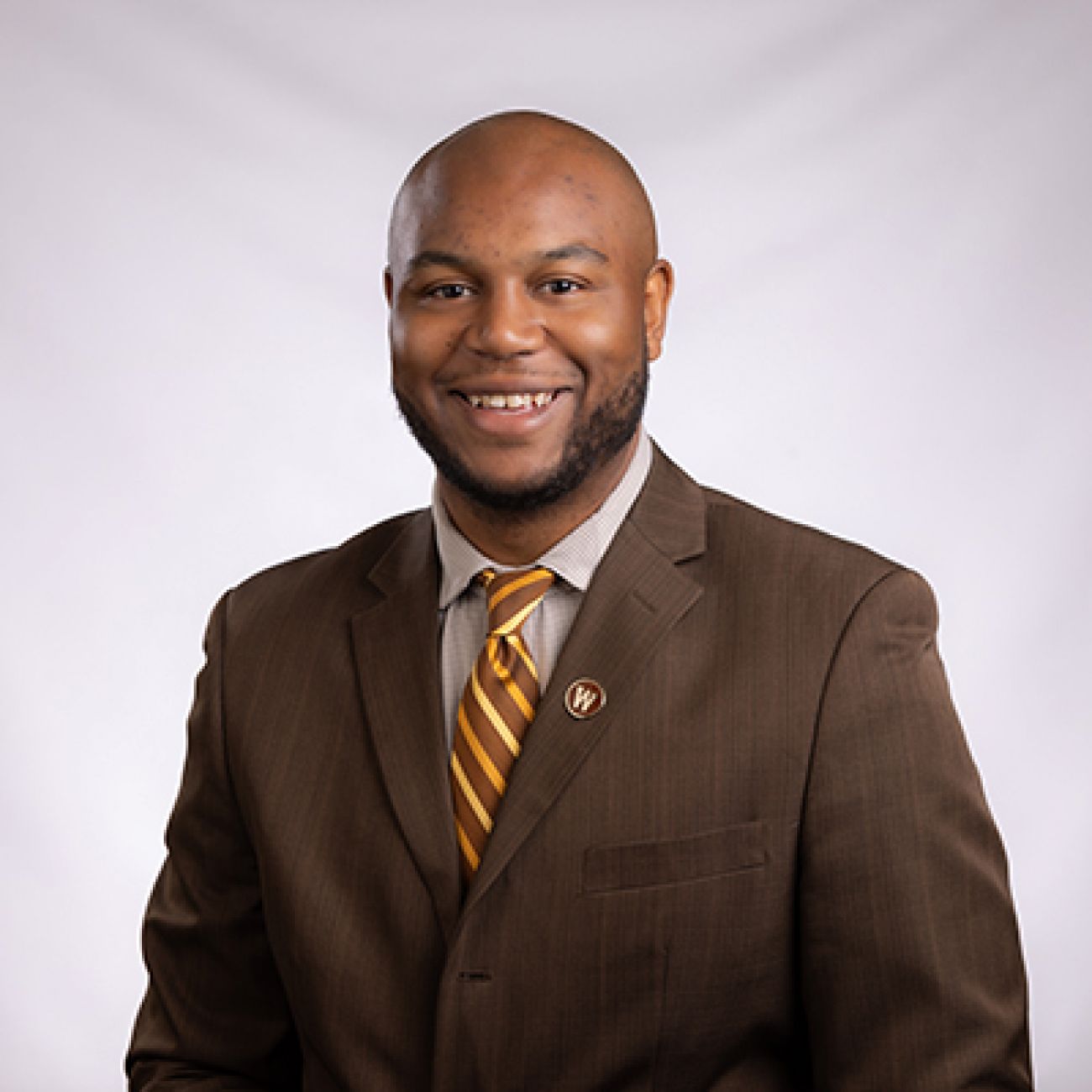 Charles Cotton III, associate vice president for enrollment management at Western Michigan University, said the school has hired "navigators" who can help students address any concern they may have on campus.
Navigators at Western Michigan University can help students with feelings of homesickness, financial questions or any other questions about college.
Charles Cotton III, associate vice president for enrollment management at WMU in Kalamazoo, said it can take time for university employees to build trust with students and "establishing care, I think, is extremely important." This process "helps to reduce any level of sort of runaround."
At Grand Valley State University, V'Lecea Hunter, senior director of diverse populations and retention initiatives, said her office is well-connected to other university offices including the Dean of Students Office where staff, faculty and students can submit a report if they are worried a student is in need of support for mental health, housing or other concerns.
Fewins-Bliss, of the college access group, said early-alert systems in which schools track student attendance are "really, really helpful."
If a student isn't showing up to class, a school can "catch those problems before they become unsolvable problems," Fewins-Bliss said. Faculty buy-in is important to ensure everyone is inputting data. From there, an advisor can reach out to students who need help.
Hunter said she has taught her staff at Grand Valley to "hate surprises" as they work with about 1,200 diverse students, including many in scholarship programs. Staffers work "every step of the way" with students to set academic goals and follow through with them.
Students are required to meet with a success coach once a month. But if they don't follow through on making that appointment, someone on Hunter's team looks at the student's schedule and meets with them after a class to tell them to set an appointment.
The students are expected to attend sessions once a week from 5 - 7 p.m. that includes a half hour of a presentation and 90 minutes with math, science and writing tutors.
One of the keys to helping more students succeed in college involves rethinking the idea of a "typical student," a framing that is "outdated," said Jessie Hernández-Reyes, a higher education policy analyst at The Education Trust, a national nonprofit that works to close opportunity gaps among low-income students and students of color.
"Institutions of higher education need to adapt to these new students, as opposed to thinking that the students are going to adapt to the institution itself," Hernández-Reyes said.
That may be particularly true in Michigan, where there is a smaller pool of high school graduates and fewer still are considering college, lending more urgency to colleges' efforts to keep more students on campus through graduation.
At a recent press conference, incoming Northern Michigan University President Brock Tessman addressed the school's downward enrollment head on.
"Our efforts moving forward will be even more squarely focused on supporting the students we do have so that they stick around, they're enrolled and counted in that headcount," Tessman said.
He said students at the school, in Marquette, may leave because they don't understand the resources available to them, whether that's mental health resources or career development.
Only donate if we've informed you about important Michigan issues
See what new members are saying about why they donated to Bridge Michigan:
"In order for this information to be accurate and unbiased it must be underwritten by its readers, not by special interests." - Larry S.
"Not many other media sources report on the topics Bridge does." - Susan B.
"Your journalism is outstanding and rare these days." - Mark S.
If you want to ensure the future of nonpartisan, nonprofit Michigan journalism, please become a member today. You, too, will be asked why you donated and maybe we'll feature your quote next time!