Love him or hate him, here's how one school superintendent calls snow days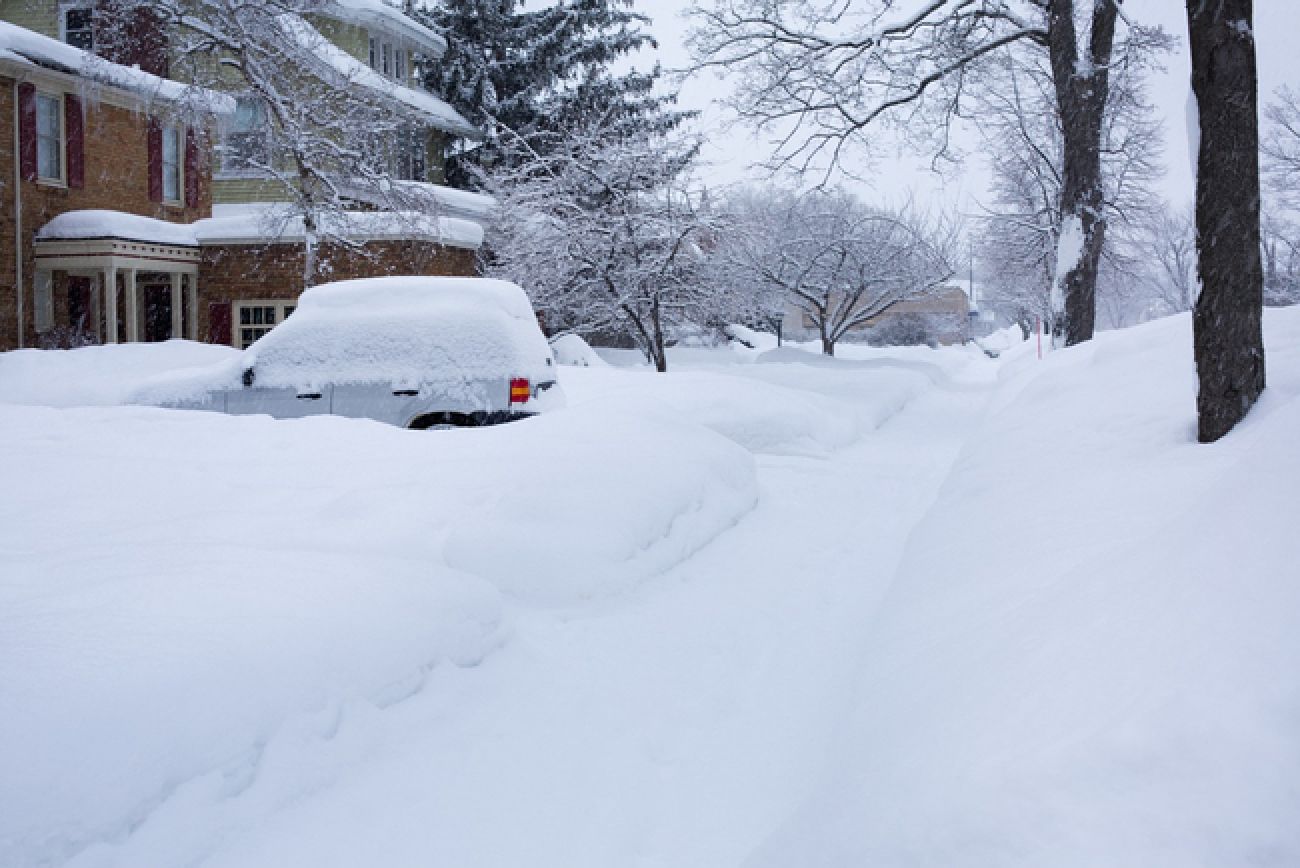 Talent & Education
Love him or hate him, here's how one school superintendent calls snow days
Normally the interest in snow-day school cancellations is confined to students and staff in a given district. But when Steve Matthews, superintendent of Novi Community School District, made the call to keep his buildings open during a bitter cold snap earlier this month, his decision resonated up and down the jungle drums of social media. Students tweeted and texted their dissatisfaction, sometimes in salty language, which led to a blog entry by Matthews about the difficulty of both making tough decisions and living with them when you might disagree. And that led to a column by Detroit News columnist Laura Berman on the same topic. As Bridge has written about the issues of snow days and instruction time, we thought we'd look Matthews up and ask how he reaches these decisions and defends them to parents and students.
Bridge: Can you describe what your process is in making the determination to call a snow day?
During the winter months, superintendents and others continually monitor weather reports. I have two weather apps on my phone. I look at the forecast all the time.
When we see a weather pattern starting to develop or hear a weather alert we begin to map out exactly when it will impact our area.
On the mornings when we have to make a call, I begin talking to my assistant superintendent of business and operations between 3:30 and 4 a.m. We try to get a sense of what the conditions are. My assistant superintendent lives in the district, so he will go out and drive the roads if there has been snow.
Between 4 and 4:30 a.m. my assistant superintendent and I get on a conference call with other superintendents in Oakland County. There are anywhere from 15-20 other superintendents on the line with us, along with a meteorologist from Accuweather.
The weatherman briefs us on current conditions and what the next several hours will look like. We want to know if snow will accumulate, if the winds will pick up, if the temperature will drop, if conditions will improve or deteriorate.
The superintendents ask questions and then he leaves the conversation. My assistant superintendent moderates the ensuing discussion. What are people thinking? Is anyone closing? Is anyone concerned about opening?
Because we have a variety of districts in the county sometimes our decision is not unanimous, but we typically try to make a decision all of us can live with. Some districts have dirt roads, some have communities that don't plow as well as others, etc.
We are guided by several factors. Will staff be safe driving to school? Can staff get there on time? Will buses be able to travel easily? Is it too cold for students to wait for buses? How many snow days have we used? Will buses be delayed but ultimately safe on the roads? Will we get at least 75 percent of the students to school? (The state won't pay for a day unless at least 75 percent of the students in the school are in attendance.)
We want students to be safe. We also want students in school. The disruption, especially in a winter like we had in 2014, can be pretty dramatic.
At the end of the conversation, usually by 4:45 a.m., each superintendent makes the decision for their district. As I said, we try to remain united, but sometimes we have to make a decision based on local conditions.
Bridge: Why did you decide to keep school open on that particular day, Jan. 8? It wasn't snowing, but it was very cold and windy.
We made the decision to remain open for several reasons. First, we consult the National Weather Service wind chill chart. We are conscious of any weather conditions that would place our students at risk within 30 minutes. We do not have any students who walk or who have to wait for a bus longer than that. If the wind chill or temperature would create conditions where frostbite could occur within 30 minutes we will call school. That would be temperatures or wind chills anywhere above 20 below zero.
What is the difference between -15 and -20? Probably not a lot. Cold is cold. But we have to draw a line somewhere so we look for that 30-minute mark.
On Jan. 8 the morning wind chills were between -15 and -20. The air temperature did not get quite as cold so the wind chill was not quite as bad.
As I said, the difference between -15 and -20 wind chill is hard to calculate. Cold is cold. But we felt confident our students could remain safe walking or waiting for a bus.
And the roads were clear and dry, so buses would probably not be delayed.
Third, we live in a community where the vast majority of our students have gloves, hats, scarves, boots, coats and snow pants. The frostbite conditions discussed by the National Weather Service are on exposed skin.
Taking all those factors into consideration I felt we could safely open.
Bridge: We live in a cold climate. When is it ever too cold to go to school?
I would suggest that if wind chill or temperatures are at such an extreme that frostbite is a danger in less than 30 minutes we will consider closing school. If a bus had an accident, ran out of gas or had a mechanical problem we do not want to place students at risk. In our district if that happened we feel confident that we could get to them and get them to safety in less than 30 minutes.
In Michigan in winter, dressing for the weather is important. As I said, in our community the vast majority of our students can. So we have more flexibility than some communities might have because our parents and students can dress appropriately.
Bridge: Do these things (the shortening of the school year because of snow, etc.) affect your thinking?
In Novi we have 179 days of instruction for students. That is more than some districts but less than many other countries. I believe that being in school is important. I stress with my administrative staff and the teachers that every day should mean something.
We had just come off of a two-week break for the holidays. We had only been in school for three days. Interrupting school again is a concern. But if needed, I would have closed. I just did not believe that our students could not get to school safely.
Bridge: So you made your call, and the students weren't happy about it. Did the reaction surprise you at all? What's the lesson in that for Novi students?
I knew that students would not be happy. All through Wednesday night high school students had been sending me tweets begging me to call a snow day. When some neighboring districts did I knew it would ratchet up the pressure. But I did not believe conditions warranted closing.
I was surprised some of the tweets trended toward the offensive. I liked the clever ones. There was one tweet that read: Plot twist. Dr. Matthews car freezes to the road. He has to walk home.
That was fun. The messages that used profanity and anger were less fun.
I was not surprised by the reaction. Students are passionate.
The lesson is that all of us need to learn to communicate clearly and passionately but in a respectful manner. I was not offended. I enjoyed the banter.
Bridge: When you're up at 4:30 a.m., making these decisions, what job do you wish you had?
That is a great question. I am not a huge fan of getting up so early. But every job has an upside and a downside. Making these calls at 4:30 a.m. is definitely one of the downsides. What other job do I wish I had? If I could hit the curveball I would probably like to be ball player. Summer, sun, green grass. That sounds good.
Facts matter. Trust matters. Journalism matters.
If you learned something from the story you're reading please consider supporting our work. Your donation allows us to keep our Michigan-focused reporting and analysis free and accessible to all. All donations are voluntary, but for as little as $1 you can become a member of Bridge Club and support freedom of the press in Michigan during a crucial election year.