Low-income students seeing huge cost hikes at some Michigan universities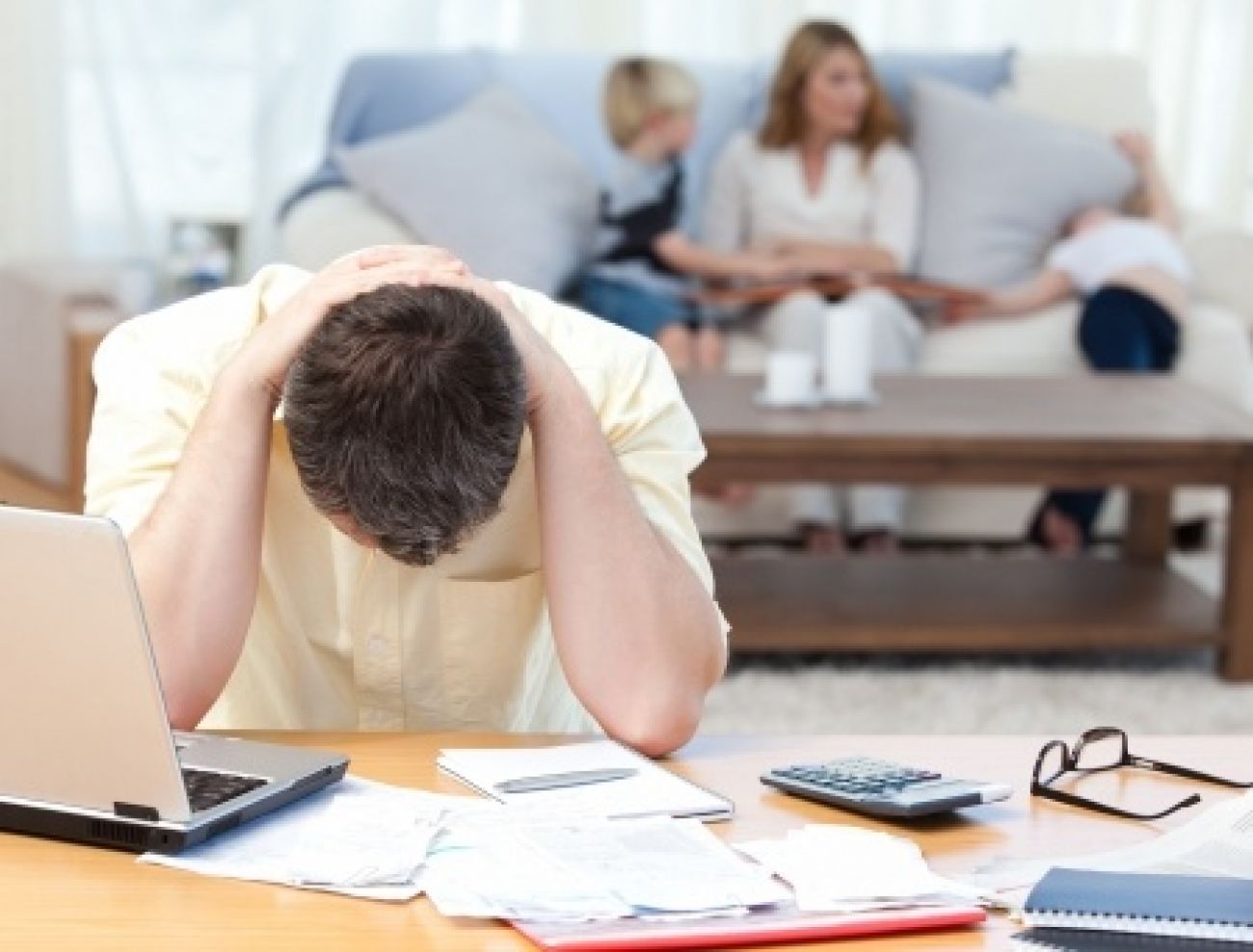 Michigan's poorest college students are bearing the brunt of cost increases at some state public universities, decreasing the chances Michigan's most vulnerable students will earn degrees.
Over a recent four-year period, six of the state's 15 public universities increased the net cost of attendance for their poorest students ‒ those from families earning less than $30,000 a year ‒ more than for their wealthier classmates.
Consider, between 2008 and 2012, students in the poorest income bracket (those with individual or family incomes below $30,000) saw huge cost increases at several universities, including:
The University of Michigan-Dearborn, where costs for poor students jumped 32 percent (By contrast, students with family incomes over $110,000 saw a 23-percent jump).
Michigan State University, where the overall increase was 20 percent. But the poorest Spartans saw a 32-percent rise, and those with family incomes between $30,000-48,000 saw costs go up 39 percent.
Grand Valley State University, where the poorest students saw their net costs jump a whopping 39 percent, compared with increases of between 12 and 28 percent for other income groups.
A year after leaders of more than 100 U.S. universities met at the White House to pledge to ease the financial burden of college for the nation's low-income families, many schools are still struggling to meet those goals, with universities nationally, on average, raising costs more on low-income than on higher-income students.
The story is much the same in Michigan. Price hikes on Michigan's most vulnerable families, whose children are the most likely to drop out of school because of financial hardship, are sobering for a state that is struggling to increase its college graduation rates.
And that has implications for all of us. When the cost of college is increasing faster for those who can least afford it, "you end up accelerating what is rapidly becoming an education caste system," said Lou Glazer, president of Michigan Future, a nonprofit working to increase the highly skilled workforce in the state. "(It) undermines the basic American value of equal opportunity for all, consigning too many low-income students with the capacity to earn a four-year degree, but not the financing, to less pay and less employment over a career."
Universities blame the trend on an increase in low-income enrollees at a time when state aid had been cut to universities ‒ causing colleges to split limited financial aid among more students.
Those cost hikes on Michigan's most vulnerable hurt not just low-income students, but the state economy as a whole, said Brandy Johnson, executive director of the Michigan College Access Network, an organization that works to increase access to higher education.
"It's common sense ‒ college costs play a much bigger role in outcomes for low-income students than for students from higher-income families," Johnson said. "Public universities ought prioritize need-based financial aid when making difficult resource allocation decisions if they are to play a critical role in Michigan's economic comeback."
Higher costs, lower grad rates
Colleges are required to annually report their average net prices ‒ the total cost of tuition, fees, room and board and books, minus federal, state, and institutional scholarships and grants ‒ to the U.S. Department of Education, which also keeps data on family income for students who receive federal aid.
The data only includes students who are full-time freshmen and who get federal grants, loans or work study jobs. Income is based on families' adjusted gross income.
Low-income teens, even when they are equally qualified as their wealthier classmates, are less likely to enroll in college, and when enrolled, less likely to graduate, according to national studies of college completion rates.
One major barrier is cost, or at least the perception of cost at some schools. Some families don't realize that the true cost of college is often vastly lower than the sticker price. For example, the University Michigan in Ann Arbor has the highest sticker price among the state's public schools at $25,760 in 2012-13, but is actually the cheapest to attend for low-income students (an average of $5,529 for students from families earning less than $30,000 a year).
President Obama has proposed ranking universities by affordability, to put pressure on schools to bring down costs and offer families guidance in selecting affordable colleges.
"If we really want to move the needle on college enrollment and completion, we must target higher levels of student financial aid to the students who are least able to afford it," Johnson said.
Some schools ease burden
Some Michigan public universities have done just that, while others have placed more of a burden on the most vulnerable students.
In 2008-09, Oakland University was the most expensive public university in the state for families earning less than $30,000 a year, with an average net cost that year of $13,178 for a family earning $30,000 a year or less. At that rate, a family earning $30,000 would have to pay 43 percent of its annual earnings to the school.
Since then, Oakland has increased financial aid for low-income students, dropping the net cost from $13,178 to $7,311. That's a 44-percent drop in four years. By contrast, for the wealthiest students, with family income over $110,000, net cost on attend Oakland increased 21 percent.
Since the 2008-2009 school year, Oakland University has more than doubled its institutional support for financial aid, especially for students from low-income families, according to the school's financial aid office.
Low-income students at Ferris State University saw average net costs decrease 23 percent, from $12,322 a year in 2008 to $9,469 in 2012. At the University of Michigan Ann Arbor, low-income students saw a 10 percent dip in average net cost over the same period.
Other schools raise burden
On the other side of the state, Western Michigan University's poorest students bore the biggest increase in net costs among WMU students, both in percentage increase (27 percent over four years, compared with no more than 11 percent for students in higher income brackets), and in actual dollars. Low-income students saw net costs increase by $2,888 ‒ amounting to an almost 10 percent share of a family's $30,000 income for the increase alone. Meanwhile, a family earning $110,000 saw an average net cost increase of $1,982 – a bump of less than 2 percent of the family income.
WMU officials say they're aware of the net cost figures. "We don't like our place on that list," said Christopher Tremblay, associate provost for enrollment management at WMU. "We're working to change that."
Next fall, Western will offer $50,000 scholarships to 10 low-income, high-achieving freshmen, and $3,000 grants to semifinalists for the scholarships.
"We know there's a huge push in Michigan for access, to make sure more students have the opportunity to go to college," Tremblay said. "We're trying to shift as many funds as we can to support the neediest students.
"Honestly, we wish we had more resources to provide students. We also wish the state would recommit to their doing (more) to help support the students."
Grand Valley State experienced an increase in low-income enrolled students during a period when state appropriations to universities were plummeting (including a 15 percent cut in 2011).
It's probably not coincidental that Grand Valley, with the largest percentage increase in net cost for poor students (39 percent), is also the university with the lowest per-student state funding, said Matt McLogan, vice president of university relations at Grand Valley.
Tremblay, of Western Michigan, also noted the double-whammy of a rise in low-income applicants as the school was receiving less financial aid support from the state. The Michigan Promise Scholarship, which provided up to $4,000 for college for high-achieving students regardless of income, was dropped in 2009 because of state budget cuts.
"We used to get over $5 million from the state (in grants)," Tremblay said. "You can imagine how many of our students were being helped."
Endowment matters
Susan Dynarski, professor of economics, education and public policy at the University of Michigan, cautioned that not all universities have access to the same resources for financial aid.
"Some places essentially have no endowment, and the only way to give financial aid is to rob Peter to pay Paul," Dynarski said. "You can't compare financial aid at U-M (with its large endowment) and Eastern Michigan (with is far more modest endowment) and say one university cares more about poor students. They're different animals."
Dynarski also defended universities for reserving some financial aid for merit scholarships for high-achieving students regardless of their family income. "Peers matter a lot in college," Dynarski said. "Having industrious, smart kids around you helps others learn, too. There's a rationale for (using some financial aid for merit grants).
Universities have been hobbled by cuts in state aid, Dynarski said. Michigan ranks 41st among the 50 states in per capita investment in student financial aid, spending $9.37 per state resident. Just to reach the national average would take some heavy-lifting. The 25th -ranked state, Florida, spends $24.22 per capita on student financial aid, nearly triple that of Michigan.
Michigan is also below the national average in the percent of its population with a college degree. To improve that ranking, Michigan needs to get students whose parents aren't college educated into universities, and keep them there till they earn degrees, said Michigan Future's Glazer.
"Many of the students who come from families without college-educated parents are lower income," Glazer said. "They need both quality and affordable universities. That is one of the main reasons why increased state support for public universities should be a top state economic priority."
MCAN's Johnson said universities need to do their part to move more financial aid to the poorest students, but "the State of Michigan has an obligation to re-invest in student financial aid," she added. "The state's disinvestment in student scholarships and grants has played a huge role in the college affordability debacle."
We're not just a news organization, we're also your neighbors
We've been there for you with daily Michigan COVID-19 news; reporting on the emergence of the virus, daily numbers with our tracker and dashboard, exploding unemployment, and we finally were able to report on mass vaccine distribution. We report because the news impacts all of us. Will you please support our nonprofit newsroom?