Before Michigan State shootings, killer grew increasingly reclusive, bitter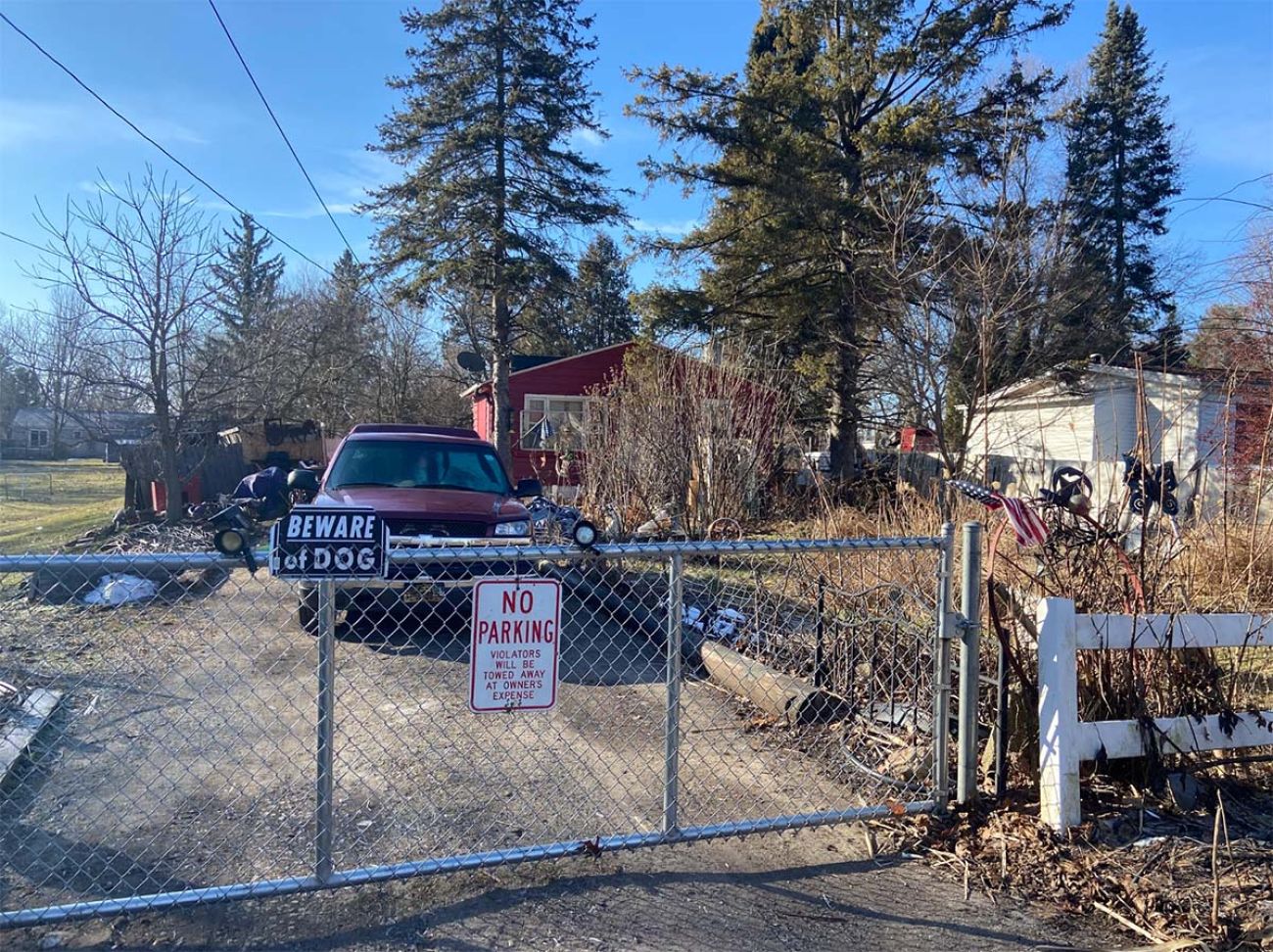 The MSU gunman lives in this North Lansing house with his father, who said he spent most of his time playing video games in his room. (Bridge photo by Kelly House)
Talent & Education
Before Michigan State shootings, killer grew increasingly reclusive, bitter
In the years leading up to Monday's MSU shooting, the perpetrator grew increasingly reclusive
His father said he told his son to get help, but the response was "I'm ok, dad"
Police say they have questions about the shooter's mental state as they search for a motive
---
The man who unleashed terror at Michigan State University this week was a recluse with unaddressed mental health issues, who rarely spoke to neighbors, occasionally fired guns out the back of his house, and whose behavior worried his father.
That's how police, neighbors and family members described 43-year-old gunman Anthony McRae as investigators consider possible motives behind his deadly Monday rampage at Michigan State University.
"I raised him to be a good kid," his father Michael McRae said. "But sometimes you get a bad apple."
McRae killed three students — sophomore Brian Fraser and junior Arielle Diamond Anderson, both from Grosse Pointe Public Schools, and junior Alexandria Verner of Clawson. Five more students were hospitalized in critical condition (though one is now listed as stable), and countless others now bear the psychological scars of yet another mass shooting. Police say McRae killed himself a few miles from campus as police approached late Monday.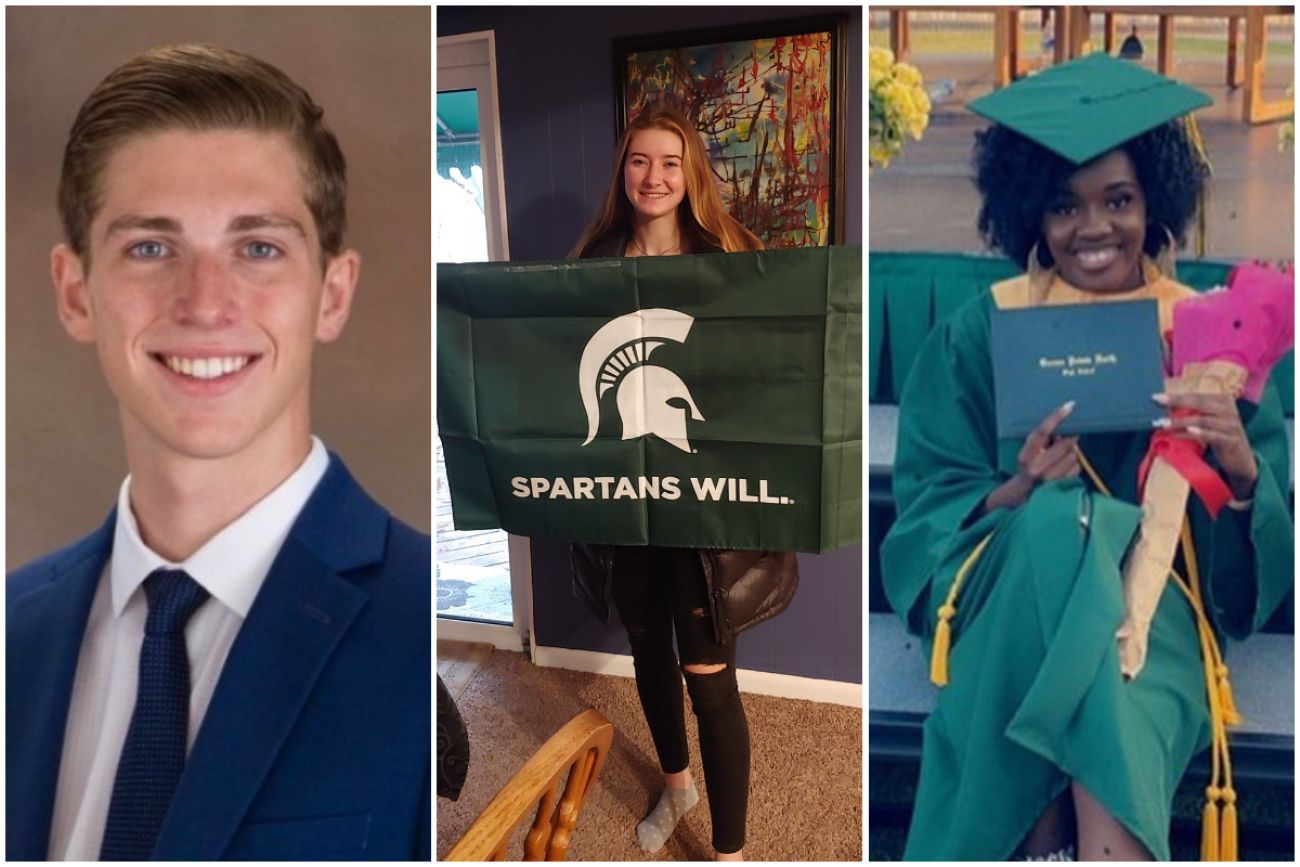 Brian Fraser was the president of his fraternity as a sophomore. Alexandria Verner was lauded as a "perfect friend." Arielle Diamond Anderson loved children. All died in the Monday shooting.
As investigators search for a motive, an image is emerging of a man with signs of deepening mental illness that appeared to go untreated and who had grown bitter and distant since his mother's death in 2020. He had few, if any, friends and rarely spoke to neighbors. He abruptly quit his longtime warehouse job about six months ago, his father said, and kept a list of businesses in his pocket that he believed had slighted him, police say.
"In hindsight, judging what mental illness somebody has is very difficult without some type of formal diagnosis," Chris Rozman, interim deputy chief with Michigan State University Police, said at a press conference Thursday. "Obviously in this case there appears to be indications that that may be the case. It's going to be difficult to confirm that, but I think that's a question we have as well."
In recent months, McRae's father, Michael McRae, said his son spent most of his time playing video games in his bedroom in the small red house where the pair lived, at the end of a dead-end road in North Lansing, beyond a chain link fence and a yard cluttered with knickknacks and trash.
Neighbors said he sometimes fired gunshots into the backyard, apparently to quiet his dogs as they barked. One neighbor said police were once called about the gunfire, but police say they have no record of that.
His father, Michael McRae, said after the shootings he was unaware his son currently owned guns. Authorities said this week Anthony McRae had two 9 mm guns on his body that were legally purchased and passed a background check.
Related stories:
Police released no other details. But CNN reported McRae purchased two weapons in 2021, the same year he was released from probation following a 2019 plea deal on a weapons charge. One was a Taurus pistol, the other a Hi-Point 9 mm pistol, CNN said. It's not clear if either gun was used in the MSU shootings.
His father said this week he was troubled by his son's behavior, a concern he shared with at least one neighbor. He said he urged his son to seek help, but his son never did.
Instead, authorities say, Anthony McCrea wrote a two-page note that threatened violence at multiple locations and falsely claimed he was working with 20 accomplices, tucked it into his wallet, packed a backpack with guns and ammo, traveled five miles southeast to Michigan State University and began shooting. Police have so far declined to release the full note as they investigate.
McRae's father said his son had not been diagnosed with a mental illness. And though McRae was charged in 2019 for illegally carrying a concealed weapon (a felony that comes with a lifetime ban on weapons possession), a plea deal allowed him to plead guilty to a misdemeanor and later have the charge dismissed.
During a Thursday press conference, Michigan State Police Lt. Rene Gonzalez said the shooter had "mental health issues," as did police in Ewing Township, N.J., where McRae is said to have threatened two schools. Neither department elaborated.
If true, that assessment would fit a pattern: According to The Violence Project, a nonprofit funded by the National Institute of Justice that maintains a database of mass shootings, more than two-thirds of perpetrators had a history of mental health concerns. And more than 80 percent showed a marked change in behavior in the lead-up to their crimes.
Other research has found weaker links between mental health and mass shootings. A 2021 study in the journal Psychological Medicine, for example, found psychosis to be a factor in just 5 percent, with about 25 percent involving non-psychotic illnesses like mood or personality disorders, or difficulty adapting to life stresses.
Dr. Ragy Girgis, coauthor of that study and a professor of clinical psychiatry, told Columbia Psychiatry News that other risk factors, from legal problems to trouble coping with life stress and "the epidemic of the combination of nihilism, emptiness, anger, and a desire for notoriety among young men" may be better targets for mass shooting prevention.
Beyond those statistics, The Violence Project highlights several common traits of nearly all mass shooters, including early childhood trauma or witnessing violence, a clear grievance or a moment that triggered crisis and "the means to carry out the attack." In other words, access to weapons.
In the shooting's aftermath, Michigan Democratic lawmakers have introduced a slew of bills to tighten the laws governing access to guns. One would institute a so-called "red flag law" allowing judges to temporarily reclaim guns from people who seem to be in crisis. Others would require universal background checks to buy a gun and require gun owners to secure their weapons to prevent access by minors. Background checks are now required by federal law if guns are bought from licensed dealers, but not from private sellers.
Michael McRae said he saw the death of his wife, Linda, a woman devoted to her church, as a triggering moment. After she died in 2020, he said, his son grew distant and bitter.
"He turned into a turtle," Michael McRae said. "Went into his own world."
In an interview Thursday with Bridge, Michael McRae said he raised his son right. Took him to church, made sure he ate, tried to be supportive.
Neighbors described Anthony McRae as a loner, their interactions with him confined to the occasional wave or nod while he walked or rode a bicycle past their house. Gurnam Singh, a worker at a nearby corner store, said McRae showed up weekly to buy cigarettes, but rarely spoke.
Demetris Rucker, a former coworker at a McDonald's where McRae worked several years ago, said McRae was a friendly but quiet coworker who mostly kept to himself. He didn't come off as someone with mental problems.
But Rucker got the impression McRae had few if any friends. And he had heard more recently from McRae's father that his former coworker had grown reclusive since his mother died.
Megan Bender, who lives next door, told Bridge on Tuesday about an incident last summer when a neighbor called police because the younger McRae was shooting a gun out the back of the house.
The police, she said, "didn't do anything" about it.
But Lansing Police Chief Ellery Sosebee said Thursday his department has checked call logs, and found no calls for any shots fired at the McRae residence.
Another neighbor, who called himself Junior but declined to reveal his full name, said Michael McRae once confided that his son had stopped talking to him, instead using written notes to communicate.
"He needs to see a psychiatrist or something," the neighbor recalled Michael McRae telling him.
"I said, 'I don't think that's going to happen on its own,'" the neighbor said. He urged the elder McRae to reach out to someone who could help.
Then, six or so months ago, Michael McRae said, his son abruptly quit his job at a Meijer distribution warehouse where he had worked for several years.
Michael McRae said he tried to talk to his son about his concerns, telling him, "you've changed," and advising him to go fishing, take a walk, go to church, get some help. He said Anthony would brush it off with an "I'm ok, dad."
And for a time, it seemed as if his son was doing better, the father said Thursday. "He was trying to change, and find a job and change his life."
After three days of answering media questions about what might have driven his son to violence, Michael McRae said he simply doesn't know. He largely left his son alone in his bedroom, wary of violating his privacy.
Then came Monday night, and news of a deadly rampage at MSU. Michael McRae said his initial reaction was horror at another mass shooting in America. Later a friend called to tell him, "Michael, that was your son."
"I still don't want to believe it," he said. On top of the media maelstrom outside his house, on top of his shame about his son's heinous actions and his grief over his son's death, he now must also pay for a burial.
In hindsight, said Junior, the neighbor, it's surprising Anthony was able to obtain a gun after a gun-related plea and with clear evidence that he may be mentally unstable.
"Here we go again," the neighbor said of Monday's shooting. "There have been these warnings, these signals, and still something like this happens."
Only donate if we've informed you about important Michigan issues
See what new members are saying about why they donated to Bridge Michigan:
"In order for this information to be accurate and unbiased it must be underwritten by its readers, not by special interests." - Larry S.
"Not many other media sources report on the topics Bridge does." - Susan B.
"Your journalism is outstanding and rare these days." - Mark S.
If you want to ensure the future of nonpartisan, nonprofit Michigan journalism, please become a member today. You, too, will be asked why you donated and maybe we'll feature your quote next time!