Michigan's most overachieving schools: is your school an Academic State Champ?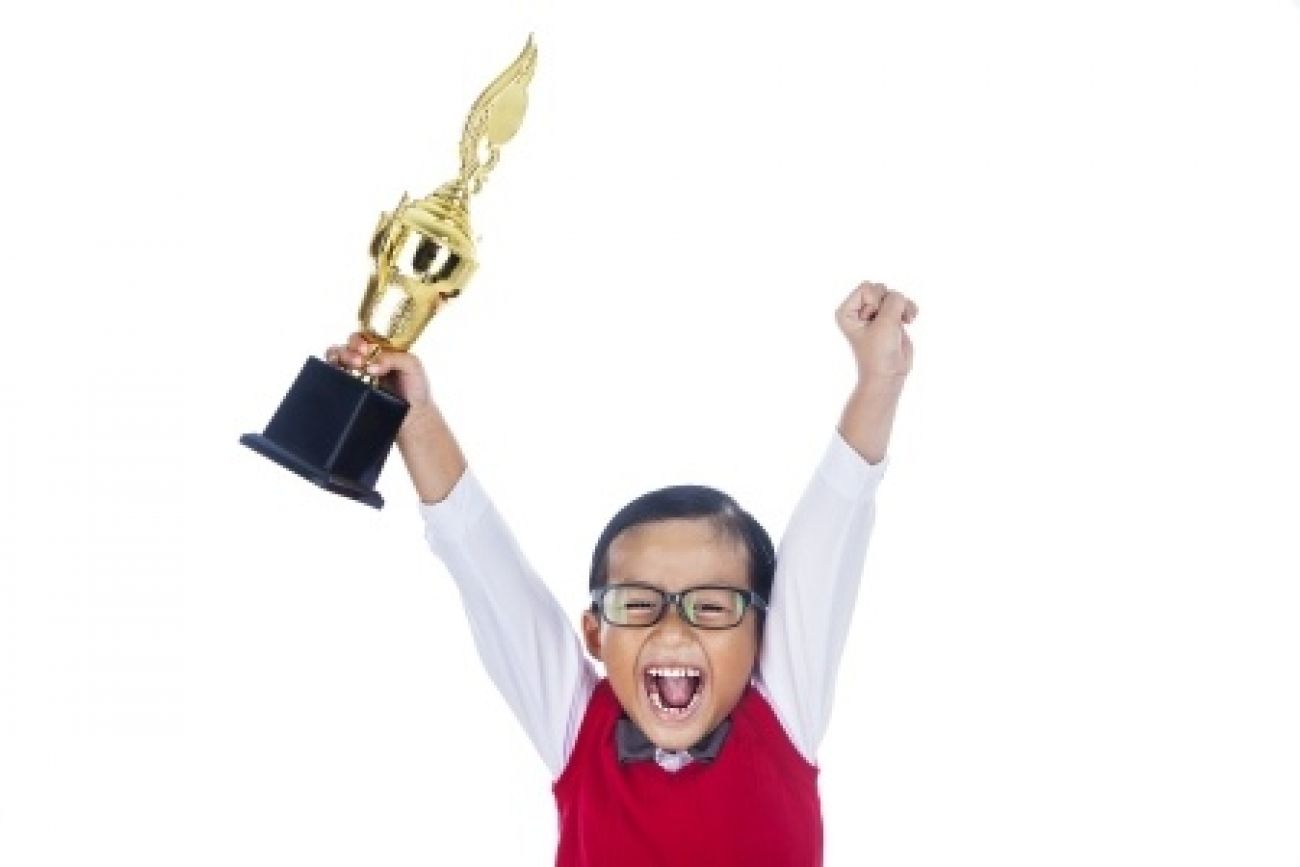 Talent & Education
Michigan's most overachieving schools: is your school an Academic State Champ?
One is a rural northern Michigan school district receiving the minimum state funding per student. Another is nestled in a wealthy suburban enclave populated with professors and physicians. Several more are charter schools serving low-income students of Middle-Eastern backgrounds. All are among the best public schools in Michigan, getting more out of their students than comparable schools across the state.
That's the conclusion of Bridge Magazine's third annual Academic State Champs report. This report ranks Michigan's schools from best to worst, based on the test scores and income levels of families.
Where does your school district or charter rank?
Star International Academy in Dearborn Heights earned the top spot in Bridge's top-to-bottom ranking, followed by Central Academy in Ann Arbor and Crawford AuSable Schools in Grayling. At the other end of the list, the school getting the least out of its students, according to our rankings, is Grattan Academy in Greenville.
Fifty-four traditional school districts and charter schools – the top 10 percent in our top-to-bottom list - were named Academic State Champs for 2013. Missing from the champ list are some academic blue blood schools, while some districts with below-average raw test scores are deemed praise-worthy.
It's a list likely to raise some eyebrows, as well as shed light on the complexities of judging the effectiveness of schools and teachers.
Why we did it and how we did it
Why do we cheer for a perfect spiral pass, but not for a perfect ACT? How many radio shows fill the day weighing the strengths and weaknesses of rival high school basketball teams, when far fewer spend time comparing the academic records of neighboring schools?
In 2011, Bridge Magazine launched its first Academic State Champs, in an effort to praise fourth-grade reading champs like we do our sports heroes. But how best to determine which schools are superstars and which are also-rans?
To a frustrating level, school test scores track the socioeconomic status of the children who walk through the doors. It's not a coincidence that some of the school districts with highest raw test scores (Bloomfield Hills, Okemos, Forest Hills) are in wealthy communities, or that struggling school districts (such as Detroit, Flint and Saginaw) are in poor ones.
To measure the true effectiveness of schools, Bridge Magazine and the Lansing-based research firm of Public Sector Consultants created a ranking system measuring student achievement of schools enrolling students of comparable family income. In essence, it is a ranking not of achievement, but overachievement.
As a result, some districts with higher raw scores are ranked lower than some higher-poverty districts with lower test scores.
For example, Laingsburg Community Schools near Lansing had 18 percent of its juniors considered "college ready" on the basis of their ACT scores in 2013, which is close to the state average; Godwin Heights Public Schools near Grand Rapids had only 2 percent of juniors classified as "college ready."
But Laingsburg is a comparatively affluent school district, with 24 percent of students qualifying for free and reduced lunch; at Godwin Heights, 86 percent are low income. In simplest terms, Laingsburg's kids learn less than students attending similar-income schools, while Godwin Heights' students learn more than kids in other high-poverty schools.
The result: Godwin Heights is an academic superstar, coming in at No. 7 out of 540 school districts and charters; Laingsburg is No. 499.
The results
The top schools in Bridge's rankings are very similar to last year; the top five schools were also the top five last year, with the order rearranged.
Charter schools dominated the top – and the bottom – of the rankings.
Three charters – Star International in Dearborn Heights (No. 1), Central Academy in Ann Arbor (2) and Riverside Academy in Dearborn (4) - as well as Dearborn City School District (14), all have large Arab-American enrollments, a phenomenon Bridge chronicled in the 2012 rankings.
Godwin Heights had the top fourth grade scores, while Star International was tops in both eighth grade and 11th grade scores.
Okemos was the top-ranked affluent school; Crawford AuSable Schools the top rural district. See all our Top Ten lists here.
Small classes and wifi buses
Crawford AuSable ranges over 520 square miles, so students ride buses for considerable time each morning and afternoon. To make use of that time, the district installed wifi in two new buses, with more high-tech buses expected to be on the road next year. High schoolers can do homework on iPads purchased from funds gained in a bond issue; eighth-graders are given Google Chromebooks. Younger students are encouraged to "BYOD" on the bus – Bring Your Own Device.
Wifi on buses is one of many ways the Grayling school district is raising test scores among students who, in the not-so-distant past, had few options.
Socioeconomic status has "a significant impact" on a child, said Joe Powers, superintendent at Crawford AuSable, the top-ranked traditional school district in Bridge's 2013 rankings and No. 3 overall.
"What our staff has done is embrace what the family brings to the table, and we employ a tremendous number of strategies to focus on academic growth."
Teachers, who primarily came from middle-class backgrounds, undertook a rigorous poverty training workshop to better help understand their students, 63 percent of whom qualify for free or reduced lunch.
"You can't apply middle class (strategies) to kids in poverty," Powers said. "A child from poverty has different motivations, and doesn't bring the same resources to the table as a child whose both parents are doctors."
In one example is a de-emphasis on homework. "Homework that is graded that in
middle-class students would use as a motivator, will be a negative motivator for families in poverty," Power said.
Instead, homework is emphasized as a way to practice what was learned in class.
The district, which receives the minimum per pupil allotment from the state, cut about 100 positions in recent years, partly in order to slash class size. Classes in early elementary grades average 17 or 18 students.
"We put the emphasis in the early grades," Powers said, trusting that early intervention will pay off later.
The district's strategies are working. Standardized test scores that "weren't that good" a few years ago are increasing steadily.
"We can't solve every problem in the world," Powers said, "but we can control what happens between 8 and 3:30."
High expectations
Many students at Okemos Public Schools would be successful no matter what the school district did, drawing kids from subdivisions brimming with white collar workers and professors from nearby Michigan State University. Yet students still overachieve for their socioeconomic status, according to Bridge's analysis. Okemos is ranked 6th overall, and is top gun among schools with less than 25 percent of students eligible for free and reduced lunch.
The district's obsessive use of data is a contributing factor in student success.
"We do a lot of data meetings with teachers," said Deputy Superintendent Patricia Trelstad. "The teachers have gotten so good at looking at student achievement data, taking it down to the student level, and giving individual attention to students."
Elementary students are evaluated three times a year, with struggling students assessed as often as every week.
"We've created a system where there are … interventions with kids who are struggling and enrichment for kids who are advanced," said Superintendent Catherine Ash. "We can continually adjust plans if kids are progressing.
"Okemos is such a unique culture, there are such high expectations," Ash said. "People moving in to the district notice the parental and community involvement. Everyone buys into this culture of education."
All of which makes the district's job harder, not easier.
"Our students think its OK to be successful academically," Ash said. "They push us to be better to stay ahead of them."
Apples to apples
Star International, Crawford AuSable and Okemos are tough to compare. Bridge's analysis, similar to models being created by the state to evaluate schools, is "trying to compare apples to apples as opposed to looking at 'here's a school with great funding and extreme amount of parent participation, and here's a school with low funding and (high poverty),'" Crawford AuSable's Powers told Bridge in 2012.
That kind of analysis is vital for Michigan as it searches for ways to improve its schools.
"Bridge has drawn attention to this," Powers said last week. "I don't know that we'd be talking about it in the state otherwise."
Only donate if we've informed you about important Michigan issues
See what new members are saying about why they donated to Bridge Michigan:
"In order for this information to be accurate and unbiased it must be underwritten by its readers, not by special interests." - Larry S.
"Not many other media sources report on the topics Bridge does." - Susan B.
"Your journalism is outstanding and rare these days." - Mark S.
If you want to ensure the future of nonpartisan, nonprofit Michigan journalism, please become a member today. You, too, will be asked why you donated and maybe we'll feature your quote next time!