Nikolai Vitti loves a challenge. He has one at Detroit Public Schools.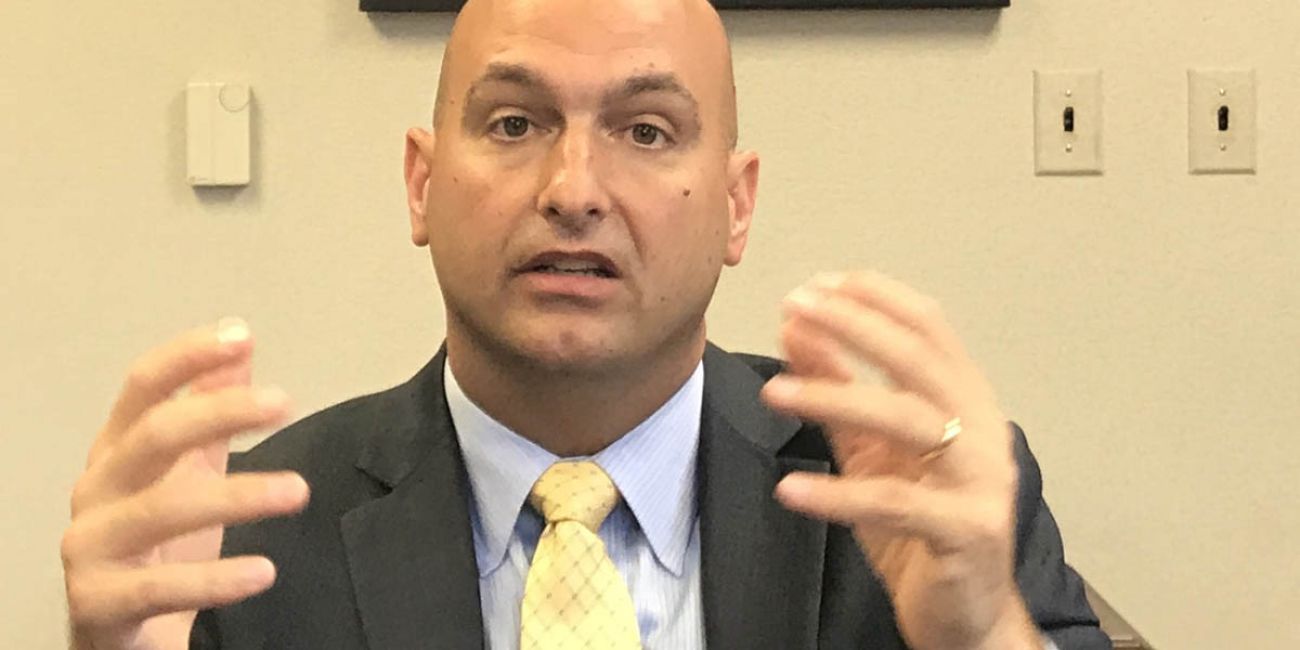 Tuesday is Nikolai Vitti's first "first day of school" as superintendent of the Detroit Public Schools Community District. In May, when he left a job leading Duval County schools in Florida, a district nearly three times the size of Detroit's, questions abounded.
There are plenty for the problem-plagued district that has cycled through state oversight and administrators repeatedly in the past 15 years. But most questions revolve around one issue: What specifically will he do to make a real difference for families and students?
Vitti, who grew up in Dearborn Heights, has spent months discussing his vision in broad terms. But Detroiters say they want specifics. Will test scores improve? Why is there such a lag in technology? What's up with a contractor paying for a party for one of Vitti's top administrators?
Bridge readers posed more than 100 questions to Vitti on Facebook. He sat down with Bridge to answer some of them last week. The conversation was edited for brevity and clarity.
Detroit has seen two-thirds of its schools close since 2005. Will you close any schools?
It could happen, but not in 2017-18 or 2018-19. We can't run a district where 50 percent of the buildings are being utilized. A request for proposals is going out (in September) to do a facility review so we can start making decisions on what schools we can consolidate or close. Hard decisions will have to be made, but what we can't do any longer is make knee-jerk decisions in isolation. In 2018-19, we're going to start to engage the community to make some decisions.
RELATED: Eight ways Detroit's new schools chief can succeed
Parents in Detroit want benefits that suburban parents have to help them to be engaged: an app that allows them to check their students' grades, a phone call home when Johnny misses class. Simple fixes?
It is immoral and criminal that our parents don't have this yet. What were 10 years of emergency managers doing? There are faulty systems for everything in the district. You name it, I'll tell you a list of inadequacies. I have a sense of urgency to build new systems and processes. That's what I can promise. Those changes will lead to results.
Water at 15 schools tested high in lead last year. Students had to drink bottled water as a result. What's going to happen to those schools?
Our water is (now) safe to drink. But we don't want to take a risk that something didn't change since the last test. We're going to move to using water coolers at those schools.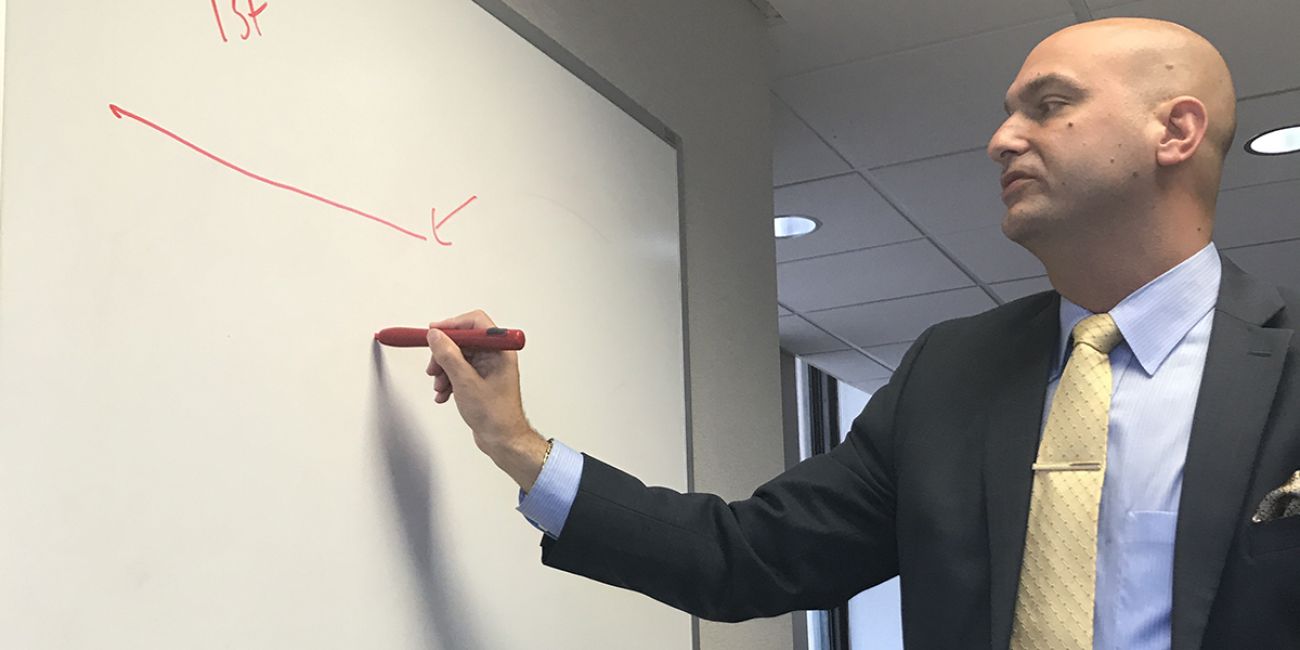 Test scores released in August show students are performing worse across Michigan and in Detroit. What are parents and teachers going to see that's different to address this?
A major problem is our curriculum. This year, we're going to engage teachers and principals to implement a new curriculum next year in 2018-19. Something with the highest alignment to the standards. We're going to pick one a majority of the teachers support. And we're going to see more training for teachers in Common Core standards this year. This year, there will be more emphasis on phonics in kindergarten, first grade, second grade. In 2017-18, we're going to use a better diagnostic test to tell what skills we need to focus on.
RELATED: Just another Tuesday for 37 first-graders with no music or art or gym
An online invitation to an Aug. 29 reception for Iranetta Wright, the new deputy superintendent who came to Detroit from your administration in Jacksonville, shows that a textbook contractor, McGraw-Hill, was sponsoring the event. How is that not a conflict of interest?
I learned it was going to be sponsored by McGraw-Hill, and we discontinued that. Instead, we (used) private dollars from The Skillman Foundation to fund the reception. On the surface, there's nothing illegal with (McGraw-Hill) sponsoring a reception. Vendors often sponsor events in districts outside of Detroit.
So why turn away McGraw-Hill's sponsorship money?
In the context of Detroit, we don't need to create the perception that there's any wrongdoing and we also don't need to give doubt that we're moving in a different direction. There was nothing corrupt about it, but that doesn't mean strategically the sponsorship was the right thing to do as we're trying to set a new tone and culture.
Do you agree that you will need some early wins on issues people care about to convince them that your administration signals a new era for the schools?
I think some quick wins have been engagement. I've sent five emails directly to teachers. I ask people, "What do we need to do?" I think they found that refreshing. We've had more than a dozen meetings about developing a strategic plan, some completely done in Spanish. When has that happened before? Ivy Bailey (president of the teacher's union) can pick up the phone and call me directly, and not have to go through someone else. I can call her. I think that's new.
I think an early win was this collective bargaining agreement with the teachers. The district a year ago just wanted to do $1,000 bonuses. We got an investment of $8 million (7 percent pay raises over two years). Moving teachers from central office to classrooms was a win. A short-term win will be filling the teacher vacancies. Just not having problems with paychecks will be a win.
RELATED: Searchable Database: Academic State Champs
Vocal grassroots activists such as Helen Moore with Keep the Vote No Takeover who have criticized (and sued) the district for decades wonder if you are listening to them or to politicians.
If not for leaders like Helen, I wouldn't be here. It's due to what they did to get rid of the emergency manager and get an elected board (restored in 2016). What I commit to is creating a space to listen or say when I was wrong, but also to stand up and say when I disagree. Hopefully that will lead to trust.
Detroit is on the low end of per-pupil funding statewide. This year, it will get $7,670 per pupil while funding in Metro Detroit ranges from $7,631 and $12,124 per pupil. Does that funding set up the school district to fail?
I can't argue that. That is part of the critique, but not one I am going to lead with because our own house needs to be shaped up. I can't make the argument (for more money) until we have equity in programs across the district, until we have a curriculum that's aligned to the standards, until my departments have line-item budgets. We have to fix everything internally first and then tell them "If you want to go further, then you (the state) will have to fix things." I can't ask for more money if I can't pay teachers on time. For politicians who don't believe in Detroit or public education, it gives them an easy out.
You moved your four kids from Florida to live close to their grandmother, your mother. You have a five-year contract, longer than any school leader this system has seen in a generation. Do you want this job for the long-term?
Some people have said, "Your next job is U.S. Secretary of Education because you're going to do great things in Detroit." Honestly, what could be better than being home and the challenge of transforming what is perceived to be one of the lowest-performing districts in the country? I'm home connected to family for the first time in 22 years, I'm in a city I love with a board that's supportive. What else could I want? I'm in it for the long-term because in five years, I don't think I'll be at a point of satisfaction because there's so much work to be done here.
We're not just a news organization, we're also your neighbors
We've been there for you with daily Michigan COVID-19 news; reporting on the emergence of the virus, daily numbers with our tracker and dashboard, exploding unemployment, and we finally were able to report on mass vaccine distribution. We report because the news impacts all of us. Will you please support our nonprofit newsroom?