Putting a value on young minds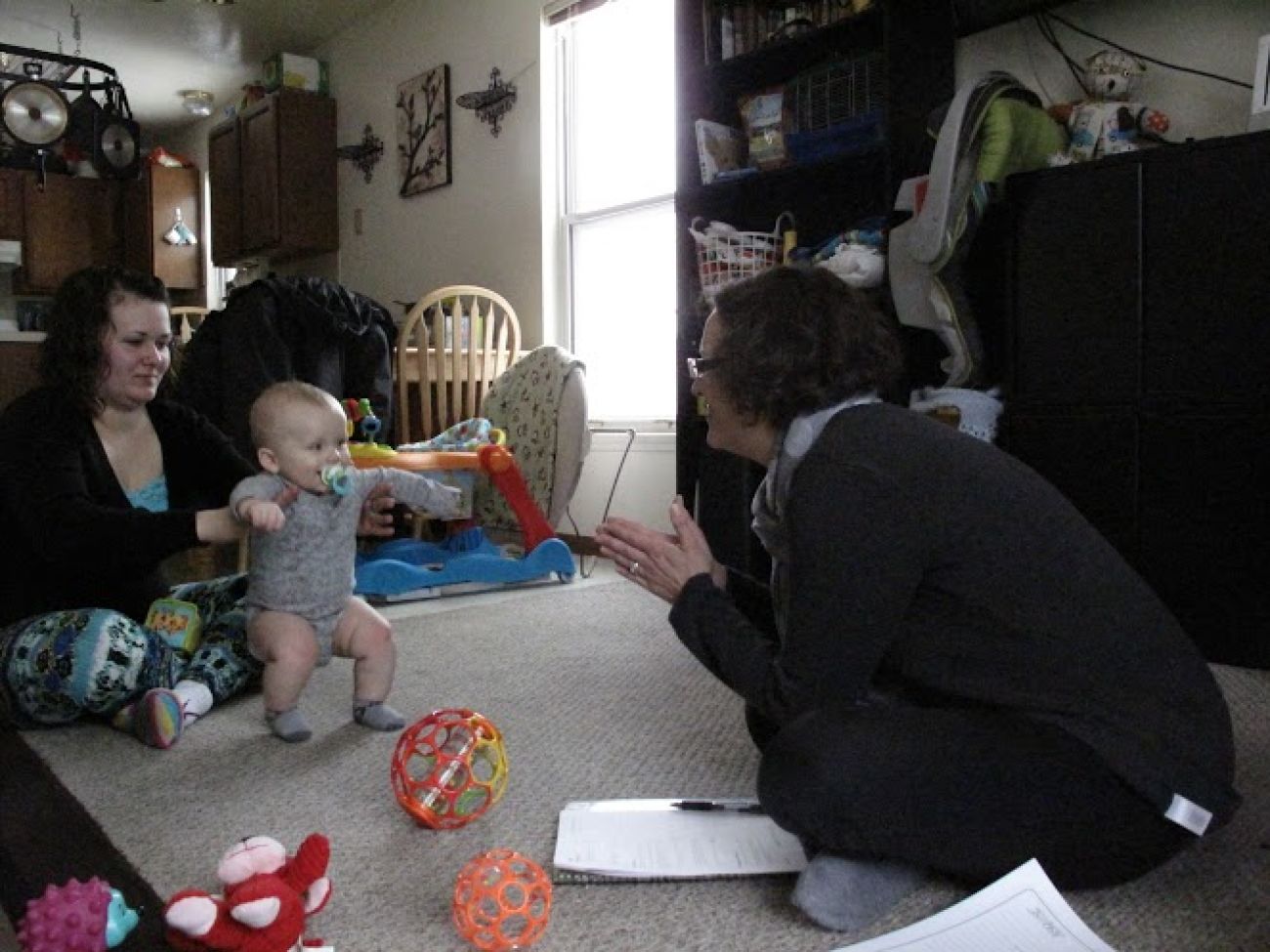 The single most taxpayer-friendly policy that Michigan can pursue may be investing in proven early childhood programs to help the state's estimated 260,000 at-risk kids. The up-front costs may be steep, but the long-term financial savings for Michigan will be enormous.
That's the conclusion of a comprehensive study by the Citizens Research Council of Michigan and Public Sector Consultants, two Lansing-based research organizations, on the social and economic benefits of better developing the minds of young children, from birth to age 3.
"The consequences of not investing in children early are greater today than they were in the past," the report finds. "A higher skill level is needed today to secure most jobs that pay a middle-class wage."
Most vulnerable children identified in the report do not have access to proven early childhood programs because of inadequate funding, bureaucratic obstacles, or because they don't know such programs exist, according to the CRC-PSC analysis and Bridge interviews with more than three dozen educators, early-childhood experts, legislators, state health officials, business and nonprofit leaders and families.
Michigan already lags behind most states in important milestones: It's 35th in college attainment, 32d in eighth-grade reading and 42d in fourth-grade math proficiency.
Several programs cited in the report have been proven effective through empirical research; some studies have followed children's progress for decades. Today, in the first of a two-part series, Bridge will explore two such programs ‒ home visitation and high-quality child care for children up to age 3 ‒ that have shown promise and developed bipartisan interest or support across the nation.
The most successful of these programs have a demonstrated return for taxpayers, who save money in the long run through reduced costs for special education and remedial classes, lower welfare payments, fewer child-abuse prosecutions, less imprisonment and increased tax payments due to higher earnings of children in these programs who grow up and secure better jobs.
Roger Kahn, a Republican who headed the state Senate appropriations committee before he was term-limited in December, said he believes scientific data shows early childhood programs lead to "a country that's functional, and a citizenry that has opportunity."
Kahn, a cardiologist, added: "At the appropriations level it's cost effective."
"If you tell me I can have 20 percent less kids go to prison, I just go 'Cha-ching, cha-ching.' Each saves us $21,000 a year. Twenty percent more of them become taxpayers. 'Cha-ching, cha- ching, cha-ching.'"
The programs found by the study to be the most effective in helping low-income and other at-risk children are:
Home visiting – voluntary programs that link parents with trained service providers, who coach the families.
Access to medical homes – making sure all children have a primary care physician who manages all of the child's healthcare needs.
High-quality child care – which has been shown by a growing body of research to lead to positive long-term outcomes.
Preschool for 3-year-olds – expanding Michigan's Great Start to Readiness Program for 4 year olds.
Those programs "represent critical areas where careful study has shown that upfront investment can provide lifelong dividends to high-risk children and to the taxpayers of Michigan," the CRC-PSC report says.
Early childhood programs are partly the result of scientific studies over the past three decades of the young, delicate brain that underscore the importance of nurturing and education before age 3.
Kathleen Howard, a Grand Rapids pediatrician who is involved in early childhood initiatives in Kent County, noted much of the world has figured out over the centuries how to have a largely germ-free society, clean water and access to education.
"So the things that are harming our population have changed," she said. "Now we find out what is causing the most distress to infants and children. Early mental health is a huge issue these days."
The team of researchers from the Citizens Research Council and Public Sector Consultants spent about a year developing the research, including interviews with early childhood experts, a review of more than 60 studies, and an in-depth analysis using data from the Census Bureau's American Community Survey.
The CRC-PSC study cautioned the programs don't provide the entire solution to the complex problems of Michigan's at-risk children, who make up 56 percent of the state's birth-to-3 population.
Michigan's record is mixed when it comes to early childhood programs.
The state already funds the four early childhood programs cited in the report to various extent. Under Gov. Rick Snyder, Michigan has boosted spending for 4-year-old preschool by $130 million over the past two years – the biggest preschool expansion in the nation. That initiative followed a 2012 Bridge series, "Michigan's forgotten 4-year-olds," which revealed that nearly 30,000 Michigan 4 year olds who qualified for free preschool were excluded from the program, in large part because of a lack of state funding.
Parallels abound in state programs for even younger children, newborns to age 3. For example, an estimated 25,000 at-risk children benefit from home visitation programs in the state, far below the 260,000 who qualify for such services. Meanwhile, state funds for quality child care have plummeted 67 percent within the past decade.
In his most recent budget proposal, Gov. Snyder called for $48.6 million in new funding to improve student reading proficiency, with a good chunk focused on parenting classes, home visits, high-quality childcare and other early childhood initiatives.
"If you compare where Michigan is at on all the child-care metrics, we are not in good shape," said Susan Broman, deputy superintendent for the Department of Education's Office of Great Start, which consolidates early childhood programs and resources under a single agency. "I would not dispute that at all. I would say that is probably an understatement."
Broman, though, acknowledged that the state is making adjustments to its child-care policy and praised Snyder's budget plans.
"That's a very, very good sign," Broman said. "We don't have to convince him that this is good for children and for the state of Michigan."
We're not just a news organization, we're also your neighbors
We've been there for you with daily Michigan COVID-19 news; reporting on the emergence of the virus, daily numbers with our tracker and dashboard, exploding unemployment, and we finally were able to report on mass vaccine distribution. We report because the news impacts all of us. Will you please support our nonprofit newsroom?