Q and A: How the pandemic stunted Michigan low-income college enrollment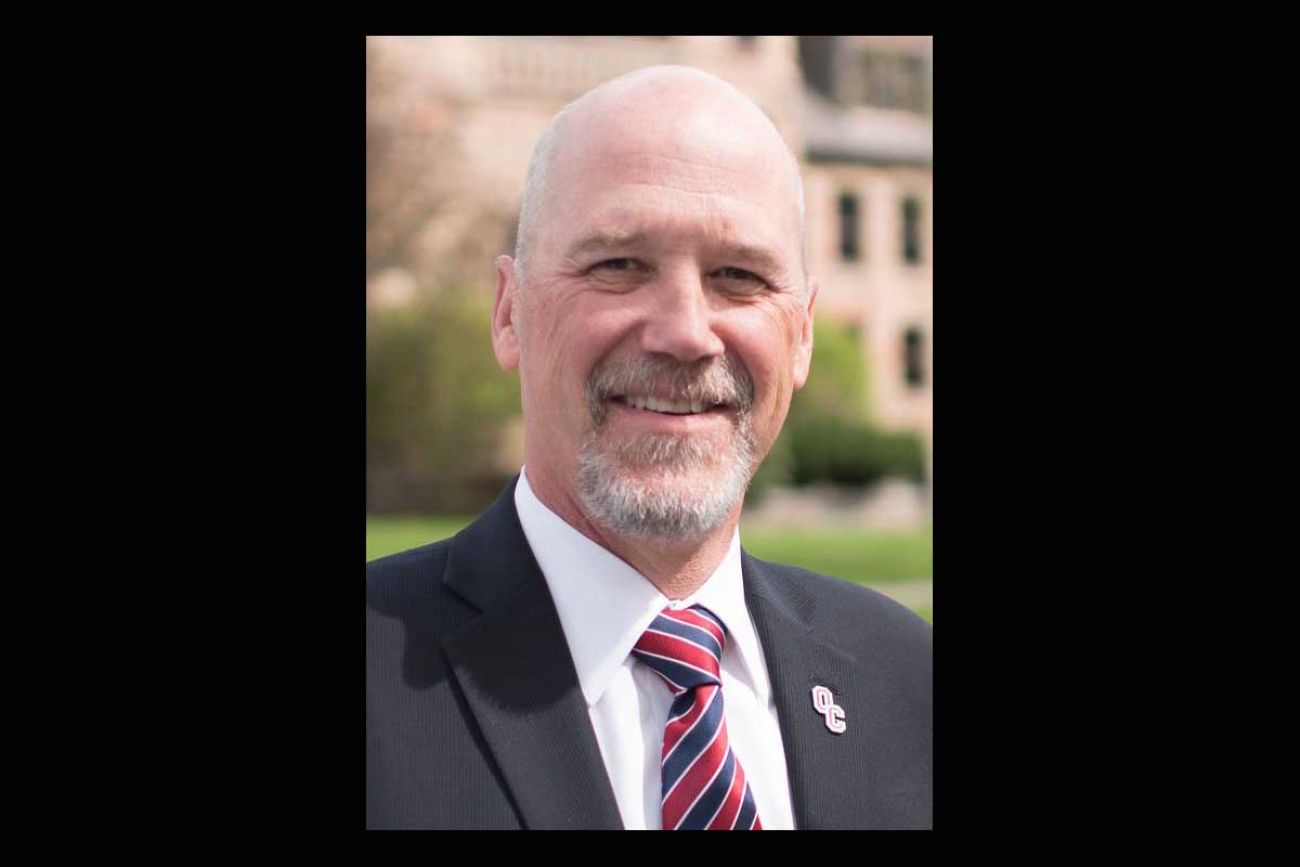 Olivet College President Steven Corey says fewer low-income freshmen will be on Michigan campuses this fall, which could have lifelong implications for those recent high school grads.
Olivet College, a private, four-year school with about 1,100 students, has long had a mission focused on offering higher education to people who are traditionally underserved by colleges and universities.
Olivet was the first college in Michigan to enroll women and students of color on a co-equal basis with white men in the 1800s. Today, the Christian college prides itself not on the test scores of its students, but that half of them come from low-income families. About 50 percent of students receive federal Pell grants, which are given to low-income students. About 30 percent of students are racial minorities.
That mission will be tested this fall by a steep decline in freshmen enrollment among the very families Olivet tries to serve.
Related:
Freshmen and transfer enrollment is down 25 percent, meaning about 100 students will be missing from the Eaton County campus from a normal entering class of 400.
Most of the decline is among students from lower-income families. It's a story that's played out on campuses around Michigan and the country, but is more stark at a campus that depends on those often first-generation students as much as those students depend upon Olivet.
Olivet College President Steven Corey spoke with Bridge Michigan recently to talk about the challenges the pandemic placed on low-income high school grads, the impact of that declining enrollment on his school and others, and policy changes that he believes could help reverse the troubling trend.
This interview has been edited for length and clarity.
Bridge: A 25 percent incoming enrollment decline sends a clear signal something is wrong. At what point along the high school-to-college pipeline have things broken down?
The percent (of high school grads) migrating from applied to admitted to paying deposits is all in normative ranges. (The problem is) the top of the funnel. There were fewer students (expressing interest in college), and the (missing enrollees) are disproportionately lower income students.
Any theories on why that is happening?
I divide students into two groups, the "which college" students deciding which college is the right fit for them, and the "if college" students: they're just trying to decide if they're going to college, and could I, and why would I.
It requires influencers from all kinds of places to understand that college could be for you and you can afford it.
And the pandemic disrupted those connections?
Connectivity to prospective students was a major factor. We source a lot of our students through relationships. It's not like we have a stack of thousands of student applications. We meet them at college fairs and high school campuses, in their band rooms and on their sports teams, where we have a chance to talk about college.
About 90 percent of our students participate in … athletic teams, band, choir. Normally (Olivet athletic team coaches) would visit high school sports teams. But sometimes (last school year) they didn't have sports or didn't have fans (because of pandemic mandates). (Olivet music staff) would normally go into a band room and be a guest conductor (to meet students). Those things weren't going on.
This vulnerable population needs that close contact with their high school counselors saying, "Have you been thinking about college? They have aid, here's what you do, follow up on this." A lot of (students) were learning remotely and they were not closely connected.
Are other colleges also enrolling fewer low-income students in their freshmen classes this fall?
I was in a meeting (of university presidents) recently, and I said we had fewer low-income students. Several others spoke up and said "We're seeing the same thing." Some said they were going to have a strong class, but the (low-income) population that would normally be there isn't there this year, but we're making it up with other populations.
What's the impact on Olivet, and the students who didn't enroll?
We are a limited resource institution. This year, we'll be fine. The federal (COVID) relief program has been tremendously supportive to higher education.
But we're also concerned about the societal impact. These are the populations we need to thrive if we're going to be successful as a society. We need them to be strong contributors.
Do you think this is a one-year problem, and those prospective students who skipped this year will enroll in fall 2022?
I worry that they won't return, not in the near-term. I just look in the past, we know that if you don't go to college right out of high school, the chances of attaining a bachelor's degree decreases. If you didn't do it because of the pandemic, will you later? If you're making 14 bucks an hour it looks pretty good. Until you're 30 and you're still making 14 bucks an hour.
I don't know (they'll return) unless there's some change in public policy that would incentivize them to return
Michigan has some new, high-profile financial aid programs to make community college virtually free for many students, but those programs don't offer additional aid for students attending four-year institutions like Olivet. Are there state or federal policies that could help get more low-income students on campus?
More (financial) aid.
I'm a big fan of doubling the Pell grant. That's a way to get to free college .. for the most vulnerable students.
I also worry about the student who is not quite at the Pell (income) level, the working families who don't quite meet the requirements for federal aid.
We need more direct (financial) support for the students who need it the most.
We're not just a news organization, we're also your neighbors
We've been there for you with daily Michigan COVID-19 news; reporting on the emergence of the virus, daily numbers with our tracker and dashboard, exploding unemployment, and we finally were able to report on mass vaccine distribution. We report because the news impacts all of us. Will you please support our nonprofit newsroom?