School choice producing segregation in districts across the state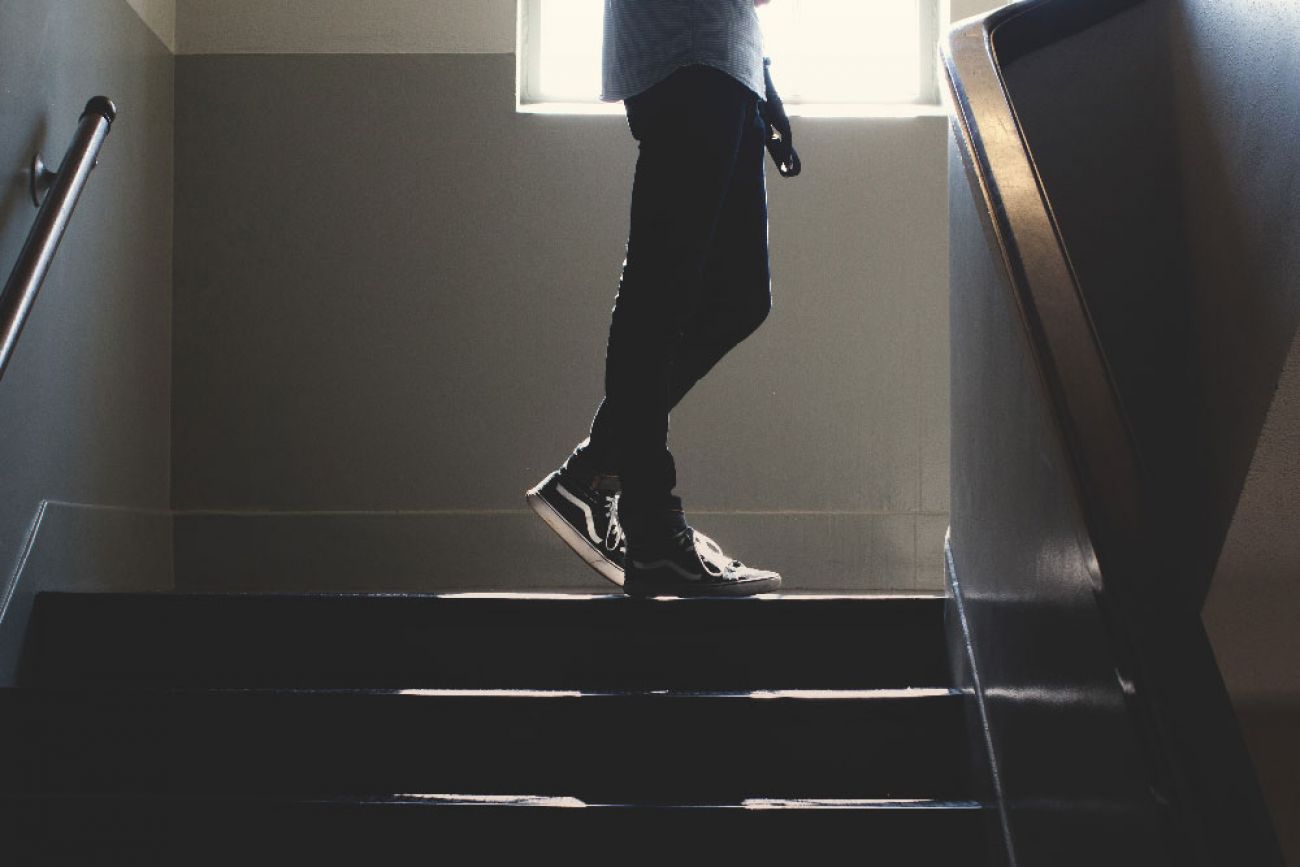 Holland, Mich. – For more than a decade, Holland Public Schools has watched its enrollment fall, prompting the closure – and demolition – of multiple schools.
The decline is not the result of an aging community with fewer, school-age children. Rather, it's largely a reflection of Michigan's generous school choice policies. Choice has, consciously or not, left districts like Holland not only scrambling for students, but more racially segregated as its white students leave, often for districts that are less diverse.
"When school choice started, that decline started," said Brian Davis, superintendent of the Holland district. In 2000, Holland had 15 school buildings; it now has eight. About one-in-three students living within the district are now being educated in another district or charter school. Because state education dollars follow students to their new district or charter, Davis said that Holland's white flight has shaken the district's finances.
In the two decades since Michigan adopted school choice, Holland's white enrollment has plummeted 60 percent, with 2,100 fewer white students. Today, whites comprise 49 percent of school-age children living in the district, but only 38 percent the school population (Hispanics make up 47 percent of Holland schools).
From Holland to metro Detroit, Flint to Jackson, tens of thousands of parents across Michigan are using the state's schools of choice program to move students out of their resident districts and into ones that are more segregated, a Bridge analysis of state enrollment data shows.
Last week, Bridge showed how "choice" has made several metro Detroit districts less diverse, with white students moving to whiter districts and African-American students increasingly gravitating to almost-entirely-black charter schools.
Today, Bridge chronicles segregation patterns in districts across the state. You can use this Bridge database to see if choice has impacted student demography in your district.
SEARCH: How 'school choice' has changed Michigan school districts
Reasons differ, but results are similar
As white students left Holland's schools, poor and Hispanic children increasingly became the face of the district. Today, 70 percent of Holland students are eligible for a free or reduced-price lunch, more than double the district's poverty rate when choice began.
Many of those who left Holland's schools didn't go far. More than 400 students who live in the district now attend Black River Public School, a charter where 74 percent of students are white. Black River is just over a mile from Holland High School.
Another 255 Holland students drive east to the Zeeland Public Schools, which are 77 percent white.
Steve Grose, president of the Holland Public Schools board of education, has watched as thousands who live in his district take their kids elsewhere. One of his own has already graduated from Holland schools and two are currently in high school. Grose, who is white, said he is glad he stayed and embraced the diversity of the schools, which are also 7 percent African American.
"I'd say they're getting a better education because of the rich diversity," he said.
Yet across the state, thousands of parents are making a different decision, using choice to direct their children to less diverse traditional public or charter school districts.
The reasons given vary: Better resources, less racial friction, higher test scores, a safer environment. Advocates say parents are simply choosing schools that are better for the needs of their children, and deny that racial animus drives the majority of school choice decisions.
"Parents are making choice not on that issue (race)," said Dan Quisenberry, president of Michigan Association of Public School Academies, or MAPSA, the state's largest charter school advocacy group. "They're making choice based on, 'How does this fit? Is it going to work'" for their child?
If all schools were equally successful, Quisenberry said, more families would likely choose a diverse school. But academic quality is the most important reason parents choose another school, he said.
Indeed, Black River test scores are among the highest in the state. Its high school scored well even when those scores are adjusted for poverty levels, which are less than half those at Holland High School. But it's also true that Holland High performed well, when adjusted for poverty, on Bridge Magazine's 2015 Academic State Champs.
Meanwhile, Zeeland's two high schools, West and East, had higher overall scores than Holland but, when adjusted for poverty levels, one of the best predictors of academic success, Zeeland schools were about average.
Digging deeper into the data, white students who remained in Holland schools performed higher in some grades than white students in Zeeland and Black River and at other times lower, but often comparable, according to the recent M-STEP scores released by the state.
Ben DeGrow, education policy director at the Mackinac Center for Public Policy, a free-market think tank based in Midland, acknowledged that the state's school choice laws can be problematic for districts that lose students. But he argued that the process can be made more equitable for lower-income, more vulnerable students by tweaking the choice laws. For example, providing free school transportation for choice students would allow more poor children to move to better schools, which can be a hurdle for families without cars. DeGraw also suggested eliminating the ability of individual districts to not participate in the choice program. Currently, some of the state's best districts, such as Grosse Pointe and Dearborn, which border Detroit, do not accept outside students.
"Schools of choice can be messy for school districts," DeGrow said. "But for parents it can be a lifeline."
Segregation growing
Regardless of the reasons students leave their home districts, choice has resulted in more segregation in Michigan's public schools.
"The outcomes we can measure show it's leading to increased segregation and increased burdens for districts," said Gary Miron, a researcher and education professor at Western Michigan University who studies school choice data. "If we are talking about choice as a market tool and we apply it as a market tool, there's going to be winners and losers. Mostly kids are losing and your public schools are being damaged."
Consider:
In the 2009-10 school year, roughly 64 percent of choice students across the state moved to a less diverse district. That rate is now approaching 70 percent, a Bridge review of student residency and demography data shows.
The number of school districts statewide where fewer than half the students are white rose from 38 a decade ago to 55 last year.
The number of charter schools where students of color are in the majority went from 119 in 2005 to 182 last year.
In Atherton schools just outside Flint, nearly 90 percent of school-age children living within the district are white, but just 60 percent of the district's students are. The top destination of the students who are leaving: Grand Blanc schools (73 percent white enrollment) and Goodrich schools (93 percent white enrollment).
As white students use choice to transfer to districts or charters with even higher white enrollment numbers, African-American students are using the same law to attend predominantly black charter schools. Statewide, more than 93 percent of the 75,300 African-Americans students in Michigan attending a charter school last year were in a majority-minority charter school. That figure is 97 percent in Wayne, Oakland and Macomb counties.
Education researchers say disadvantaged minority students benefit academically and socially from a more integrated education environment. They also note studies showing that integration can help all students.
"Integrating schools by race and income is one of the ways you can raise achievement," said John Austin, president of the Michigan State Board of Education.
Austin, a Democrat who has been critical of the state's aggressive approach to school choice and charter expansion laws, said the state's current system has not produced better academic outcomes for students and needs to be reconsidered. Choice, he said, has to lead to classroom improvement, not just mobility. "It has to be part of a strategy to increase achievement levels," he said.
Progressive critics have long railed against Michigan's school choice and charter school policies, noting that they were sold as a way to bring innovation to a stagnant public school system. National testing shows that Michigan, which has had choice since 1996, has fallen markedly in national measures of classroom performance. As one example, the state is now ranked 41st in 4th grade reading scores, from 28th in 2003.
With some raising questions about charters and choice, state education officials have begun taking a data-driven look at how both programs work.
Venessa Keesler, a deputy superintendent for the Michigan Department of Education, noted that initial research indicates that students who used choice to change districts do not perform better, on average, academically and that many students who left for another district often return.
The next phase will focus on why parents choose to leave, Keesler said. It may include surveying parents. But she said it's unlikely MDE will revamp the state's popular school choice program, which more than 300,000 students now participate in, or 20 percent of the state's public school population.
"Schools of choice is not high on the 'change' agenda right now," Keesler said. "We support parent choice, for whatever reason they make it."
One charter's appeal
In Holland, the top "choice" destination is Black River Public School, a charter school founded over 20 years ago when charters were first allowed in Michigan. It gets more than 80 percent of its students from Holland and nearby West Ottawa Public Schools.
If Black River's demography mirrored the makeup of the districts it draws from, just under half of its students would be white. Instead, it's nearly three-quarters white.
Grose, the Holland board president, speculated that Black River may not attract as many poor or Hispanic students because of its unusual requirement that students can't graduate unless they have been accepted to a four-year college or university.
That provision may scare off some poor or non-English-speaking families who may have financial or other concerns about college, Grose said. In Holland's public schools, 70 percent of students are poor and 11 percent are English language learners. At Black River, only 20 percent of students are poor and 1.3 percent are English language learners.
Shannon Brunink, the head of Black River, said the school's college acceptance requirement is intended to create a college-going culture, and "absolutely is not a self-selecting" policy to increase segregation. He noted that the lottery to get into Black River is open to anyone and that so many students want in that there's a waiting list. (In May, MAPSA named Brunink the group's Administrator of the Year).
Davis, the Holland superintendent, said he knows several current Holland students on the Black River waiting list, ready to leave should they get the chance. His more diverse district has little choice but to carry on, fighting a system he said is rooted in "economics and race," as more students move elsewhere.
"We shouldn't have to fight this hard to educate our kids," he said. "We just shouldn't."
---
Districts hit hardest by choice
Top 10 districts losing students to other districts
These districts saw the highest percentage of students opt for another traditional district elsewhere, led by Ecorse which saw nearly half of it's students leave. Click on a district to see where students went and differences in demography.
Top 10 districts losing students to charter schools
Nearly half of the students who live in the Detroit Public Schools attend a charter school. Many city school districts across Michigan have seen thousands of parents choose charters over the struggling traditional public schools. Click on a district to see where students went and differences in demography.
% White students
District
Students in district
Left for a charter school
Percent leaving
School-age
District enrollment
Gap
Detroit
104013
50994
49.0%
4.4
2.2
-2.2
Grand Rapids
27272
6788
24.9%
35
23.1
-11.9
Flint
14894
5657
38.0%
24.8
14.8
-10
Pontiac
10901
4292
39.4%
20.4
8.5
-11.9
Ypsilanti
7514
2569
34.2%
37.8
22.5
-15.3
Lansing
17023
2379
14.0%
35.4
26.3
-9.1
Hamtramck
5251
2369
45.1%
56.3
45
-11.3
Taylor
10419
2222
21.3%
63.3
55.6
-7.7
Plymouth-Canton
19574
2209
11.3%
71.7
70.9
-0.8
Wayne-Westland
14005
1871
13.4%
63.9
55.8
-8.1
Dearborn
21606
1592
7.4%
86.5
93.3
6.8
Note: Minimum of 1,000 students living in the district. Source: Michigan Department of Education, U.S.Census
Only donate if we've informed you about important Michigan issues
See what new members are saying about why they donated to Bridge Michigan:
"In order for this information to be accurate and unbiased it must be underwritten by its readers, not by special interests." - Larry S.
"Not many other media sources report on the topics Bridge does." - Susan B.
"Your journalism is outstanding and rare these days." - Mark S.
If you want to ensure the future of nonpartisan, nonprofit Michigan journalism, please become a member today. You, too, will be asked why you donated and maybe we'll feature your quote next time!