Update: Michigan's next superintendent led gains in Kalamazoo, fought GOP policies
It's been 28 years since Michigan hired a state superintendent who was a professional educator in another state, a period that coincides with a dramatic decline in the state's public schools.
That streak of in-state school chiefs is likely to continue Tuesday, when the State Board of Education is expected to vote to hire one of three finalists to be the next state superintendent. All three finalists are Michigan educators.
Those finalists will walk into the State Board of Education boardroom today for final interviews, past framed photographs of 45 people who've held the job they're applying for. Of those 45, the first 44 are men. The one woman, current schools chief Sheila Alles, has an "interim" in front of her title.
Related: Comparing Michigan school superintendent finalists by test scores
Related: One finalist drops out, one added, to be next Michigan school superintendent
In 183 years, Michigan has never had a woman serve as a full-time state superintendent, and had only one who was a minority. All of the current finalists are white; two are men.
"It's kind of odd," acknowledged Mike Flanagan, state superintendent from 2005 to 2015. "You walk past those photos and you see all these old white men."
When an organization is struggling, does it make sense to look for leadership with a different perspective, whether that be gender, race or geography?
Watch superintendent interviews live

"Clearly there is value in having someone who knows Michigan," said Tom Watkins Jr., superintendent from 2001 to 2005. "But what has been the Michigan academic performance the past two decades? If you keep doing what you have always have done, it is likely you will keep getting what you have always have had."
Vying for the post are Randy Liepa, superintendent of Wayne Regional Educational Service Agency; Michael Rice, superintendent of Kalamazoo Public Schools, and Jeanice Swift, superintendent of Ann Arbor Public Schools.
The new superintendent will take over at a critical juncture in Michigan education. Michigan students score the lowest in the Midwest on the National Assessment of Educational Progress, often called the "nation's report card." Our rank has fallen since 2003, the first year Michigan participated in the nationwide test. And we are in the bottom-third of states in most measures.
Michigan's low-income fourth-graders ranked 49th in math in 2017, the most recent test year; white fourth-graders were 46th in reading compared with their peers in other states.
Related: On nation's report card, Michigan students remain in back of class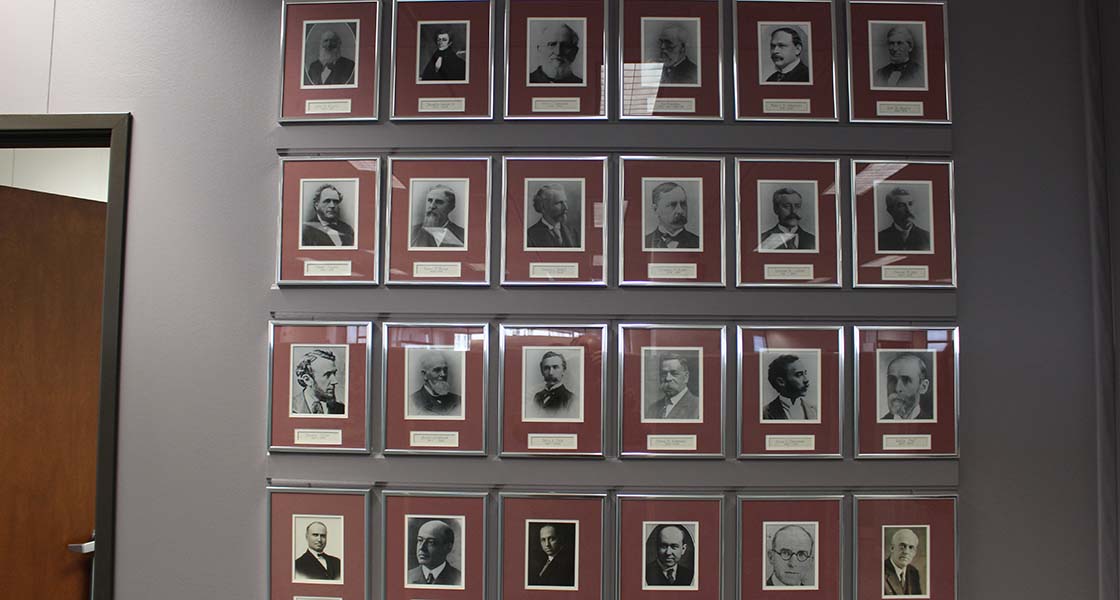 In 183 years, there's been one black and one (interim) woman state schools superintendent in Michigan.
Michigan is also below the national average in percentage of adults with a college degree – a key indicator for personal income and state prosperity.
Democratic Gov. Gretchen Whitmer has made education a focal point of her administration, advocating for more money for education and changes in how that money is spent.
"At no time in perhaps the past three decades has there been (as much) potential alignment of educators, the governor, state board, the business community and the Legislature to develop a shared vision and common agenda to assure educational reform," Watkins said.
The means the next superintendent may have a chance to help make meaningful change in Michigan schools, Watkins said.
But the person chosen to lead that change is likely to be someone who's already part of Michigan's struggling educational system.
Swift worked as an assistant superintendent in Colorado Springs before coming to Ann Arbor in 2013. Liepa and Rice are longtime Michigan educators.
There have been flirtations with out-of-state candidates in the past two superintendent searches.
Brenda Cassellius, the former chief of schools in Minnesota, the Midwest state with the highest-rated schools, was named a finalist for the Michigan post, but dropped out last week when she was named superintendent of Boston Public Schools.
Alan Ingram, deputy superintendent of education in Massachusetts, the state with the highest-ranking schools, was a semifinalist in 2015, another year when all finalists were from inside Michigan.
Flanagan said he knows and likes Cassellius, who he said could have brought a fresh perspective to the state. "Having said that, I had a great advantage from coming from within (Michigan)," Flanagan said. "I already knew the players. So much of the job is running a large organization."
The most recent full-time state superintendent, Brian Whiston, was previously superintendent in Dearborn; Flanagan was superintendent of Wayne RESA.
Watkins was CEO of the Economic Council of Palm Beach County in Florida when he was hired in 2001, but he was not a professional educator, having previously been director of the Michigan Department of Mental Health. The state superintendent before Watkins was Arthur E. Ellis, who was the director of the Michigan Department of Commerce.
Robert E. Schiller, state superintendent from 1991-1995, was the last educator to be hired from out of state; he was deputy superintendent of Delaware public schools before coming to Michigan.
John Porter, who served from 1969 to 1979, was the state's only African-American state superintendent.
Organizations often don't realize how "biases can give the illusion of a small (talent) pipeline," said Jeffrey Sanchez-Burks, professor of management and organizations at the Ross School of Business at the University of Michigan. "When you have a need for fresh, innovative thinking, you'd clearly want some diversity in that."
When hiring new leadership, organizations often balance the desire for cohesion – hiring someone who knows how things operate – with the desire for innovation that can come from fresh perspectives Sanchez-Burks said.
"When you can hire from out of state, it's hard to justify that there is no one else qualified," Sanchez-Burks said.
Ryan Ray, of Ray Associates, which conducted the nationwide search for the new Michigan school superintendent, declined to comment on the Michigan search. But he said it's not uncommon for state school chiefs to be hired from out of state.
"It all really depends on whether a board feels that they (an out-of-state candidate) could come in and know the different laws within the state," Ray said. "Sometimes boards may feel someone within a state may be a better fit, but it's not always true.
"Most of the time people are looking for the best candidate, period."
Casandra Ulbrich, president of the State Board of Education, declined comment for this article.
"There certainly is potential virtue in having a fresh (perspective)," said John Austin, former president of the State Board who was involved in three previous searches for state superintendents.
"There's certainly could be some benefits in having a leader who isn't either hostage to the Michigan-centric education system which has not made us as successful," Austin said. "(But) being in-state doesn't preclude you from having a vision and the skills to get there."
Former state superintendent Flanagan said he wonders about the lack of gender diversity among past school chiefs.
For many of the 183 years Michigan has had a state superintendent "there weren't women in the pool because they weren't leaders at the local level," Flanagan said. Today, "you have a lot of pent-up talent in the ranks.
"I'm not weighing in on these three (finalists)," Flanagan said. "They would each bring something to the table that would be really good for the state. But Sheila Alles, even as an interim, it opened the mindset for" gender diversity, Flanagan said. "She brings perspectives of a woman."
The board is leading final interviews with the three finalists Tuesday, and is expected to vote on a new state superintendent late in the afternoon.
"What we call it: You're making a marriage," said education headhunter Ray. "You're marrying a candidate to a system. It needs to be a right fit."
Watkins said he wonders if the state is thinking too narrowly about that fit.
"If you are fishing for world-class fish," Watkins said, "do you only fish in the Great Lakes?"