Scores in one West Michigan school district typify state's malaise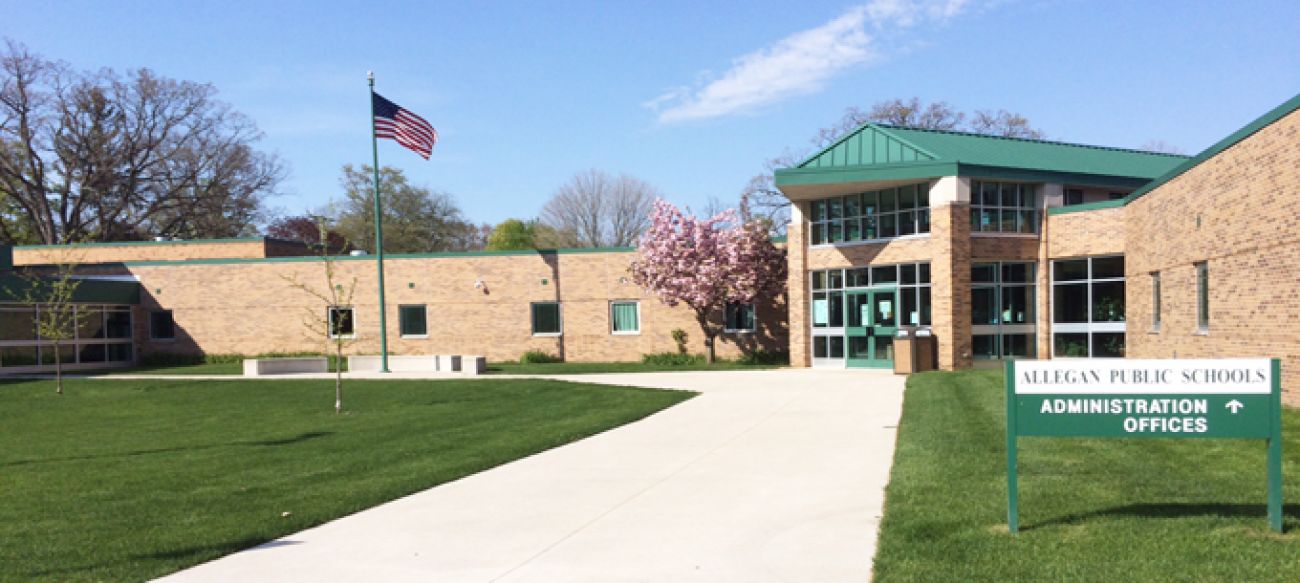 The telephone call begins defensively.
Allegan Public Schools Superintendent Kevin Harness is in a bit of a hot seat. The rural west Michigan district was among the worst districts in the state in student academic growth in a recently-published study by Stanford University. Over five school years between third and eighth grade, Allegan students had made only 3.5 years of academic progress. In effect, they'd lost a year and a half of schooling compared to the average Michigan student.
Harness first tells Bridge Magazine the data is too old to be relevant, then suggests not all students in Allegan schools were in the district for all five years of the study. He then acknowledges "we weren't having the level of success with students to have the skills to move forward," but added that those issues have been fixed, and indeed the district has improved.
Opinion: Michigan schools' tests scores aren't as bad as you think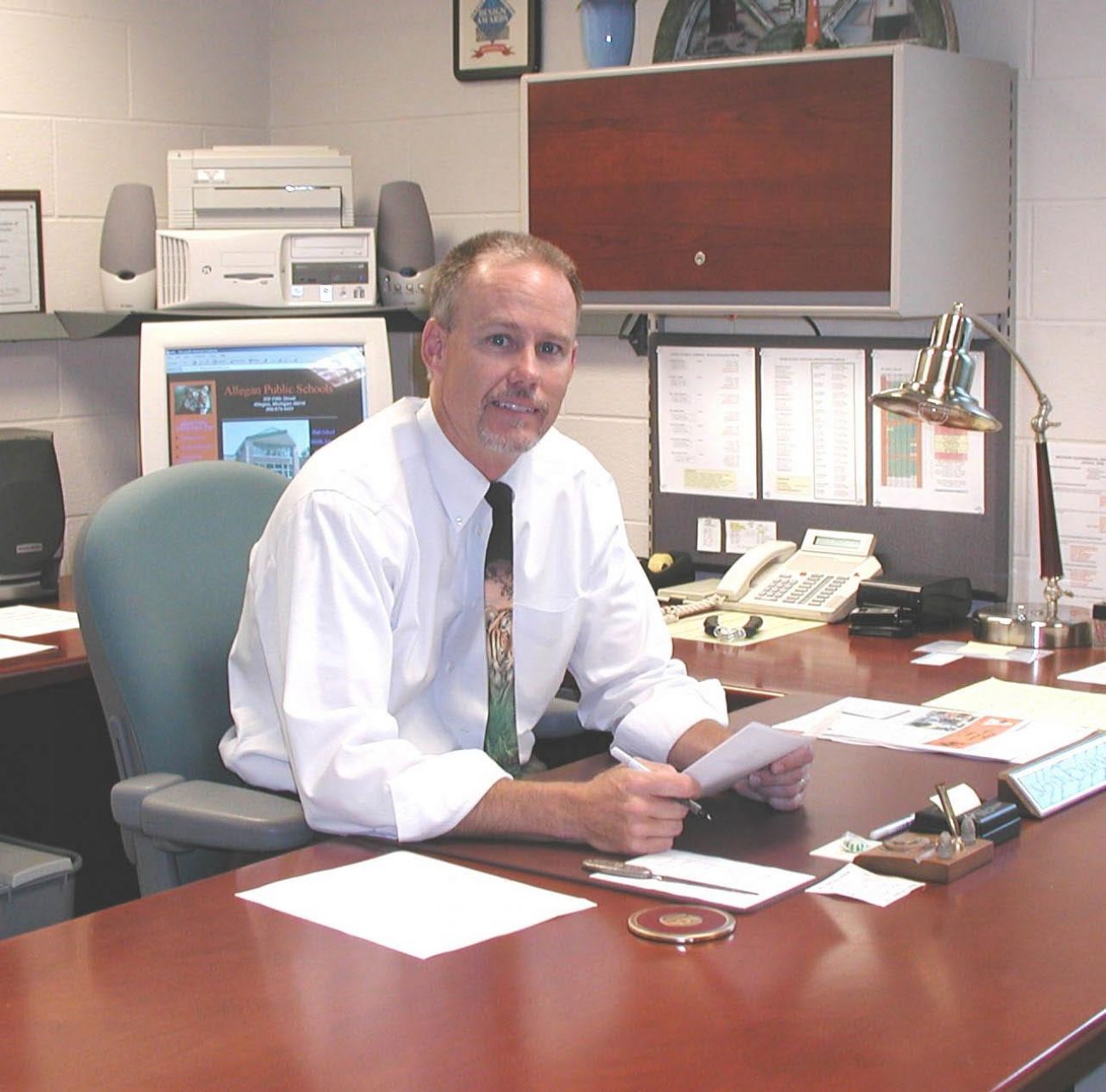 Related: See how your Michigan school district compares on academic growth
No one should be surprised that Allegan, with just over 2,500 students, doesn't want to be the poster child for Michigan's failing schools. And truth be told, there are dozens of districts around the state that have similar records.
That's the problem. Michigan children aren't learning at the same rate as kids in a lot of other states.
While test scores have begun to climb in Allegan in the past two years, the challenges faced by administrators, teachers and students in this area just south of Holland remain a microcosm of the frustration and the flailing that goes on daily across Michigan, from classrooms to superintendent offices, to the state Department of Education, to a plethora of well-meaning outside groups publishing thick reports about how to fix Michigan schools.
Related: Michigan is failing its students, as state test scores keep tanking
Database: Check out your Michigan school and district M-STEP scores
Related: M-STEP results trouble for most struggling schools in Detroit, statewide
"My sense is there is a recognition that we need to do something, but there's a lack of clarity about what that is," said Scott Menzel, superintendent of Washtenaw Intermediate School District. "When you look at the data we need to do something significant, and urgently."
A few dreary, infuriating examples of that data:
Michigan is dead last among states in improvement in math and reading between 2003 and 2015, according to an analysis of data from the National Assessment of Education Progress (NAEP). Test results from the NAEP, sometimes called the Nation's Report Card, offer the most reliable, cross-state comparisons of academic achievement.

In fact, over those 12 years, 49 states showed at least some improvement in test scores; Michigan's scores declined, according to the analysis by Brian Jacob, a University of Michigan professor of economics and education.

In the most recent NAEP results, from 2015, Michigan fourth-graders were tied for 43rd in the nation in reading and 42nd' in math; eighth-graders fared better – 39th in math and 20th in reading.

On the most recent state standardized test, the M-STEP, only 22 percent of seventh-graders were deemed proficient in science, 21 percent of fifth-graders were proficient in social studies, and 15 percent of fourth-graders were proficient in science.

In Detroit Public Schools, less than 2 percent of fourth-graders were proficient in science. A few miles to the north, in West Bloomfield, one of the wealthiest, highest-achieving districts in the state, just over half of third-graders were proficient in English language arts.
Michigan's educational malaise has a huge impact beyond classrooms. Businesses are having a harder time finding workers with the training, education or aptitude to fill jobs, said Rob Fowler, president of the Small Business Association of Michigan. "Talent is the pain point today. It wasn't five years ago," Fowler said. "The business community is really sounding the alarm bells about the outcomes of our education system."
Related: Michigan's K-12 performance dropping at alarming rate
Related: Many Michigan K-12 reform ideas are jumbled, broad, or wildly expensive
Allegan blues
Bridge Magazine used a Stanford University analysis of data from just under 500 public school districts in Michigan to examine how much academic growth students were achieving. You can see that report, and look up your own school, here.
On average, Michigan students progressed academically as you'd expect – gaining five years of academic achievement in the five years from third grade to eighth grade. But in some districts, including in rich, poor and moderate-income communities, students advanced significantly less than five years. In essence, they fell behind their peers in other schools.
In Allegan, third-graders during the 2008-09 school year had a positive academic level of 3.3 (the expectation for third-graders is 3.0). But in the next five years, that group of students would be passed by peers across the state. By eighth grade, that group of Allegan students had an average academic level of 6.8. They were, in effect, 1.2 grades in academic achievement below where they were supposed to be.
Put another way, the district's third-grade students were in the 74th percentile in the state; by eighth grade, they'd fallen to the 14th percentile.
The district also has a less-than-sterling record in getting students into college. A 2017 Bridge analysis comparing schools' graduates' success in college found 58 percent of Allegan grads enrolled in college, compared to 70 percent for peer schools; four years after graduation, just 6 percent of Allegan students had earned a four-year degree.
But since the 2014-15 school year, the final year of data used in the Stanford study, Allegan has undergone a "cultural and educational revolution," said Allegan's L.E. White Middle School Principal James Antoine. The district has increased individual instruction time for struggling students to reinforce class lessons. In the past, non-certified staffers would be in charge of sessions with struggling students. Now, certified teachers work with struggling students one class period a day.
That has left higher-achieving classmates with non-certified staffers during that time. That's the unpleasant choice the district says it had to make, since it had no money to hire more teachers for struggling students.
"You have struggling learners, (but) you have X amount of dollars for X amount of students," superintendent Harness said. "If you look at real dollars, we're not where we were 10-15 years ago, and we have more students with psychological and social issues (that have to be addressed) before even getting to academic success."
Shouldn't the district hire counselors to work with students on those non-academic issues? Sure, Harness said. But the district made a choice to maintain a higher level of teachers to keep classroom sizes small, rather than spend that money on counselors.
Ron Koehler, assistant superintendent at Kent Intermediate School District, sympathizes with Harness. "Every district is managing scarcity in its own way," Koehler said, "and no one wants to admit problems, because that could encourage kids to move and then you lose student allotment (the per student funds awarded by the state)."
Small Business Association's Fowler calls it a "perverse incentive" not to admit problems, and at the same time to "not be good at things that cost money," such as special education, out of concern that more high-cost students will be attracted to the district.
Frustrations in Allegan go beyond money. The state continues "to throw more (mandates) at us, and not take anything off our plate," said Becky Corbett, principal at Allegan's North Ward Elementary, starting with changes to the state test given Michigan students. "There's a constantly changing target. We went from MEAP to Smarter Balance to M-STEP. The target changes annually. They need to come to some consensus."
In Michigan, we change all the time - we move in different directions," agreed Menzel, of the Washtenaw ISD. "We get impatient when we don't see results."
Allegan is beginning to see results. The most recent M-STEP results show the district is making progress, with scores hovering around the average for the state. It's a start, but there's a long way to go for the district - and Michigan - to catch up with other states.
And "piecemeal solutions" by individual districts aren't going to get the state where it needs to go, Menzel said. "We don't have a coherent structure in how we fund the system and how we govern the system.
"We may have a system that worked really well at some time in the 20th Century," Menzel said. "But tinkering around the edges isn't going to get us where we need to be in the 21st Century."
We're not just a news organization, we're also your neighbors
We've been there for you with daily Michigan COVID-19 news; reporting on the emergence of the virus, daily numbers with our tracker and dashboard, exploding unemployment, and we finally were able to report on mass vaccine distribution. We report because the news impacts all of us. Will you please support our nonprofit newsroom?