Where should an aspiring teacher go to college? Nobody knows.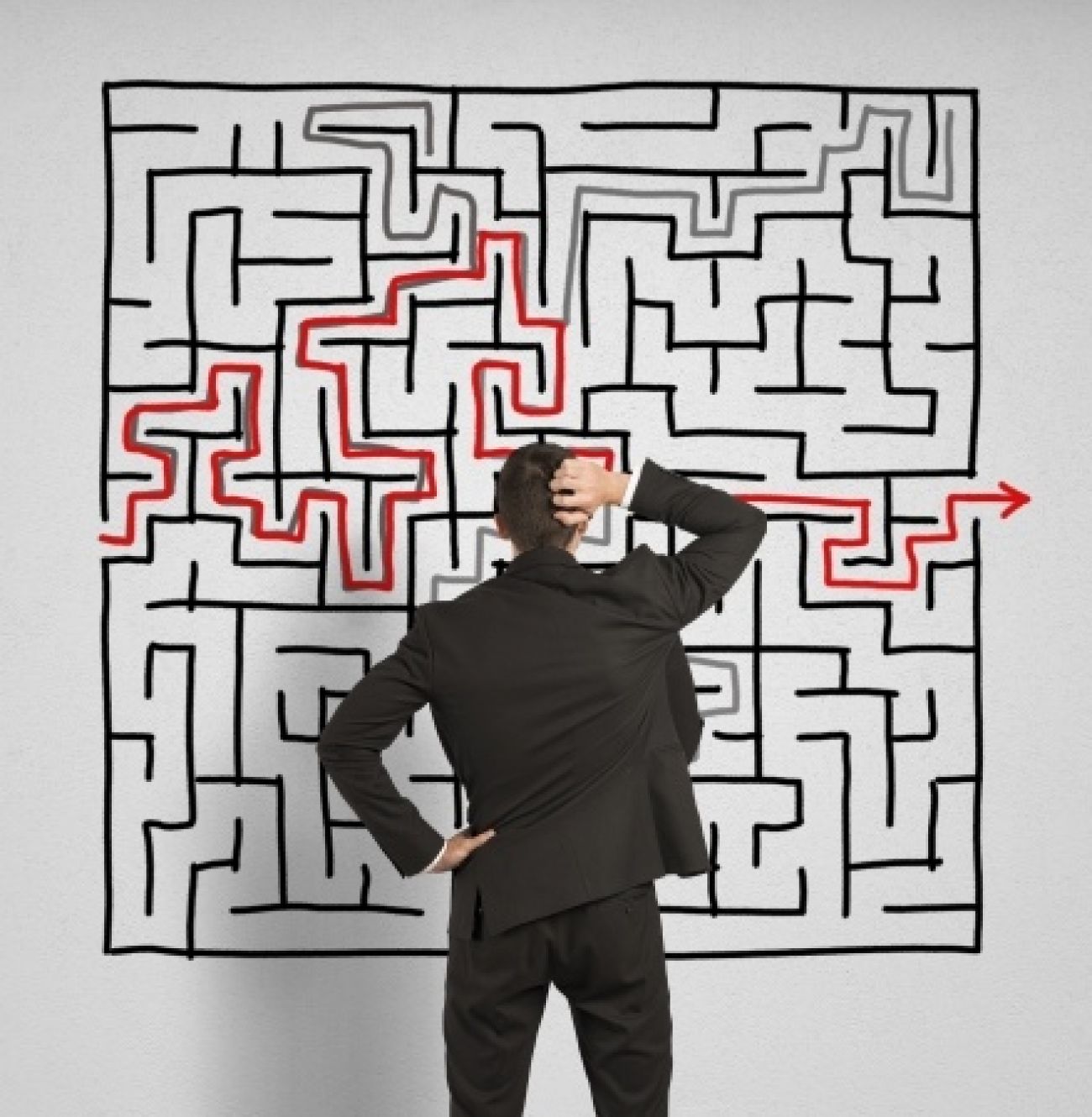 It was the end of her first semester as a Michigan teacher. Her students had gone home, and Wendy Zdeb-Roeper sat at her classroom desk, writing a letter to her alma mater.
"I remember the feeling before the school year began," recalled Zdeb-Roeper, now executive director of the Michigan Association of Secondary School Principals. "I thought, 'Wow, I've made it, I got where I wanted to be.'"
But one semester in a real classroom had left her shell-shocked and angry. "I wrote a scathing letter to (her teacher preparation program) about how woefully unprepared I was," said Zdeb-Roeper.
"I never did get a response."
If Michigan is going to build a better teacher, it will start in its factories – the 34 colleges that turn out more than 4,000 new educators every year. Yet Michigan knows little about which programs are producing great teachers, and which programs aren't.
While the state is home to some of the best teacher prep departments in the nation, Michigan also has programs of "wild variability" in quality, Suzanne Wilson, former chair of the department of education at Michigan State University, told Bridge. How much variation? No one knows.
The rankings of college football teams are reshuffled every week. Fans of the Michigan and Michigan State basketball teams are already sparring over which team deserves higher placement in pre-season polls. But when it comes to ranking colleges on how well they prepare teachers to do their jobs, fughettaboutit. Despite "wild variability" in the quality of teacher prep programs, no clear system is in place to signal which programs do a good job. In fact, one recent panel of experts charged with the task gave up and went home.
Despite the vital importance of improving K-12 education, the state has never tracked the quality of teachers back to the schools where they learned their trade.
Such a tracking system is expected to be put in place as part of the state's teacher evaluation reform. That tracking system can't come soon enough: In Michigan's current rating system of teacher education, the program earning the top score is also the program with the worst pass rates on teacher certification tests, where the students almost certainly were in the bottom half of their high school classes.
"We know almost nothing about the quality of institutions that train teachers," said Tim Knowles, of the University of Chicago Urban Education Institute. "We still don't know whether teachers trained at institutions stay in teaching, and how much their students learn.
Aspiring teachers don't know where to enroll. We can't learn from the best institutions because we don't know which they are. States can't exert control over supply" because they don't know which institutions produce the best teachers.
"Teacher preparation in the U.S. is basically a cartel," Knowles said. "There is no competition and … the rules are rigged to continue to do exactly what we do now."
Residents want better teacher training
Four out of five Michigan residents want incoming teachers to be better prepared when they enter the classroom, according to community conversations and scientific polls sponsored by The Center for Michigan involving almost 8,000 people. Educators participating in the meetings also showed overwhelming support for raising the bar on teacher training.
"The college program I went through is said to be one of the best in the state," commented a sixth-year teacher in response to an earlier article in this series. "However, I feel like I graduated college with a piece of paper and a few online planning resources. Otherwise, college was a waste of money."
That response doesn't surprise Kyle Greenwalt, associate professor of education at Michigan State University: "If you ask most teachers today how happy they are with their teacher prep, they'd say, 'not very.'"
Some teacher programs are exclusive, such as at Michigan State, where students usually need a 3.5 grade point average or higher in their first two years of college to gain admission, and the University of Michigan, where teacher candidates, because of the selective nature of the university as a whole, likely were in the top 10 percent of their high school classes. Other programs, though, draw students from the bottom half of their high school classes.
"Almost every college and university, public and private, regardless of size, has a teaching program," said Dan DeGrow, superintendent of the St. Clair County Regional Education Service Agency, and former Michigan Senate majority leader. "There are far too many for them all to focus on excellence. Good luck trying to end some."
Educators themselves can't agree on which programs are successful, and how to measure that success.
A report by the National Council on Teacher Quality examined teacher preparation programs at 1,100 colleges and universities, rating 78 percent of them as mediocre or worse. Less than 5 percent of all programs earn three stars or more.
In Michigan, NCTQ ranked teacher programs at Hope College and Oakland University as the best in the state. U.S. News & World Report, on the other hand, ranks MSU and U-M among the top 10 nationally in several categories of education graduate programs.
Michigan's own teacher prep rating system lists 19 programs as "exemplary," nine as "satisfactory," three as "at risk," and two – the University of Michigan-Flint and Rochester College – as "low-performing."
Education Trust, a national education advocacy organization, called this fall for the federal government to yank funds from low-performing teacher prep programs.
But which are low performing? According to Michigan's own rating system, Marygrove College tied with Madonna University as having the highest educator preparation institution performance score.
Yet Marygrove students had the lowest initial pass rate on teacher certification tests among the state's 34 programs. Just 56 percent of Marygrove teacher prep students passed their teacher certification tests on their first try, compared to a state average of 79 percent. The two programs considered to be "low performing" – U-M Flint and Rochester – had pass rates of 71 percent and 67 percent, respectively.
A federal panel charged with coming up with recommendations for how to evaluate teacher prep programs gave up in 2012, when all the interest groups on the panel couldn't agree on whether institutions should be held accountable for the job placement and performance of their graduates.
"They want student-teacher data linked to hold teachers accountable – prep programs should be held accountable to the same thing," Zdeb Roeper said. "How many of the highly effective teachers went to Michigan State? To Western? Those things should be published."
It's not that simple, particularly for Michigan's large producers of teachers such as Central, Eastern, Western and Michigan State, said Robert Floden, of MSU's College of Education.
When the state begins tracking the placement and performance of teachers back to their colleges, the state will only be able to track those teachers in Michigan classrooms.
"Michigan is an exporter of teachers – always has been," Floden explained. "We export to Arizona, Texas, North Carolina. We lose track of those teachers. They won't be included in a (state-run) accounting."
Are a college's most effective teachers leaving the state? The least effective? The answer could sway a school's rating.
Floden co-authored a report for the National Academy for Education released Friday that criticizes the "complex, varied and fragmented" evaluation systems of teacher prep programs.
"The academy thinks evaluating teacher prep programs is a good thing," Floden said. "One of the challenges is different groups want different things done. The solution is probably to not put too much weight on any one thing."
Accountability is coming
Michigan will get its first clue about where those high-quality teachers are produced within a month, when MDE releases its first teacher prep program report holding programs accountable for the job evaluations of their graduates. The report will link teacher evaluations to the college where they earned their initial teaching degree. That link will become more useful in coming years, with the implementation of teacher evaluations that include student test scores as a factor.
Then, in theory, teachers won't have to write scathing letters to their alma maters like Zdeb-Roeper did years ago.
"It's perfectly legitimate for the public to be concerned," MSU's Wilson said. "It's a civic responsibility to produce high-quality teachers."
We're not just a news organization, we're also your neighbors
We've been there for you with daily Michigan COVID-19 news; reporting on the emergence of the virus, daily numbers with our tracker and dashboard, exploding unemployment, and we finally were able to report on mass vaccine distribution. We report because the news impacts all of us. Will you please support our nonprofit newsroom?