Detroit churches face off with mayor over spike in water bills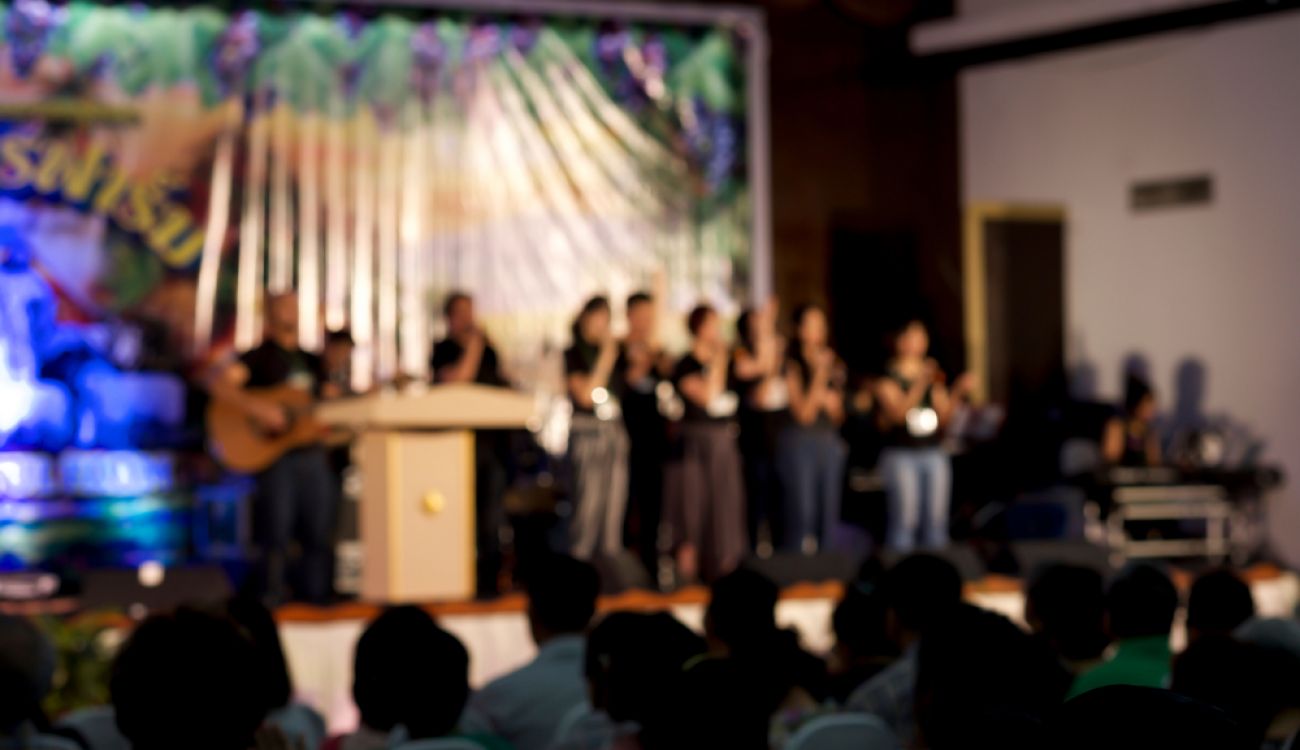 Clergy are generally presumed to have a special relationship with God and, in Detroit, that may come in handy about a year from now, when spikes in many water and sewerage bills arrive from the city.
Divine intervention might be sorely needed. Bills for some churches are expected to climb sharply, as the city's Department of Water and Sewerage seeks to more fairly distribute billing for stormwater management, which will translate into big increases for some churches.
The dispute, playing out behind the scenes, comes with risks to both sides. On one side are hundreds of Detroit churches, ranging from modest storefronts to glistening edifices across the city, that are seeking financial stability after years of economic struggle. On the other, Mayor Mike Duggan, who is unlikely to want to push a fight with the city's influential faith community as he begins his run for reelection.
The size of rising water bills varies from congregation to congregation, but some saw their bills climb by hundreds or even thousands per month, when the initial assessments (since delayed) arrived late last summer. And some see this as not only a threat to their future, but an insult from a city they said they've stood by for decades.
"Right now we're disappointed. Concerned. Worried," said Rev. Tyson Kelley. "Scripture reminds us we should not fear or worry. But we're facing closure of churches and other religious institutions because of this issue."
Kelley pastors a church in Inkster, not Detroit, but is serving as point person on this issue for a still-forming group of faith leaders known as the Detroit Regional Interfaith Voice for Equity, or DRIVE. Kelley and others in the group say these new bills will lead to church closures, although they won't speculate on how many.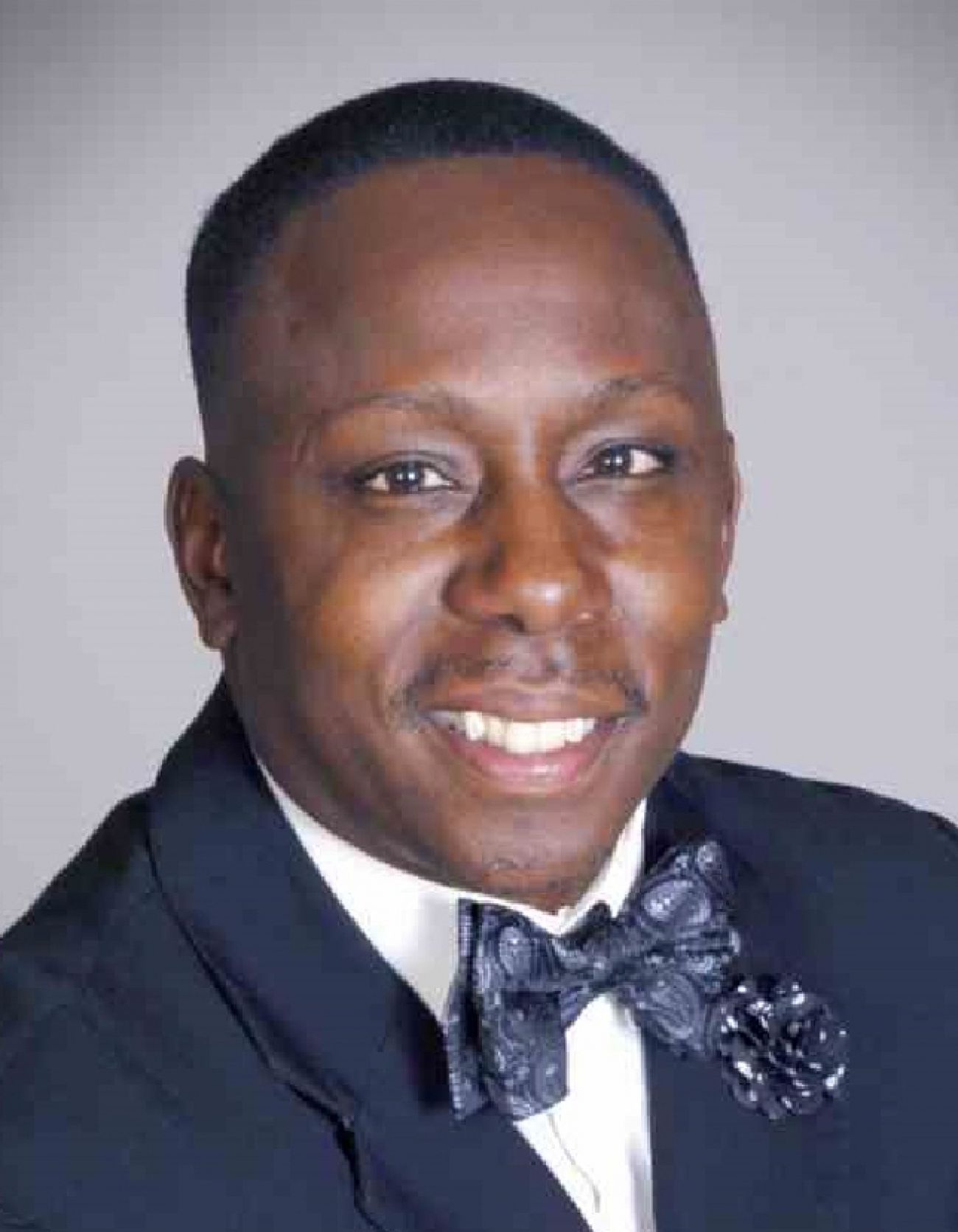 For their part, representatives of the city water department and Mayor Mike Duggan's office are trying to calm DRIVE and others, saying there are many opportunities to reduce these bills, with city support, mitigation and credits between now and January 2018, when the new system will go into effect.
At issue is an elemental force of nature that appears often in Scripture, and in Detroit: Rain.
For years, city representatives say, some ratepayers have been overcharged for treatment of the water that flows off the city's "impervious," or water-shedding, surfaces, like parking lots, and into its storm drains. Others have been paying nothing at all.
The new water billing system aims to spread these costs more equitably, by forcing businesses that place a heavier burden on city water runoff treatment expenses to pay more.
To get a sense of how much these bills are increasing, consider the case of Second Ebenezer Church at McNichol and Dequindre on the city's east side.
It's a large congregation with the facility to show for it – a 90,000-square-foot building and a 1,200-space parking lot. Tabitha Goodner is its general manager, and oversees the bill-paying. In just over four years, she said she has watched the church's water and sewerage bill climb from around $1,900 to around $8,000 per month, with more increases ahead. Goodner said the utility costs were so out of control that the leadership had to face facts.
"Look at all the ministry we can't do, because we're paying so much for water," she said. The congregation, which has a good enough relationship with the mayor's office that Duggan gave his 2016 State of the City address there, asked for help in reducing its bill. What it's getting is a large-scale example of what the city said it is offering to others: professional services, education and other in-kind guidance to make properties more water-absorbent, and less water-shedding.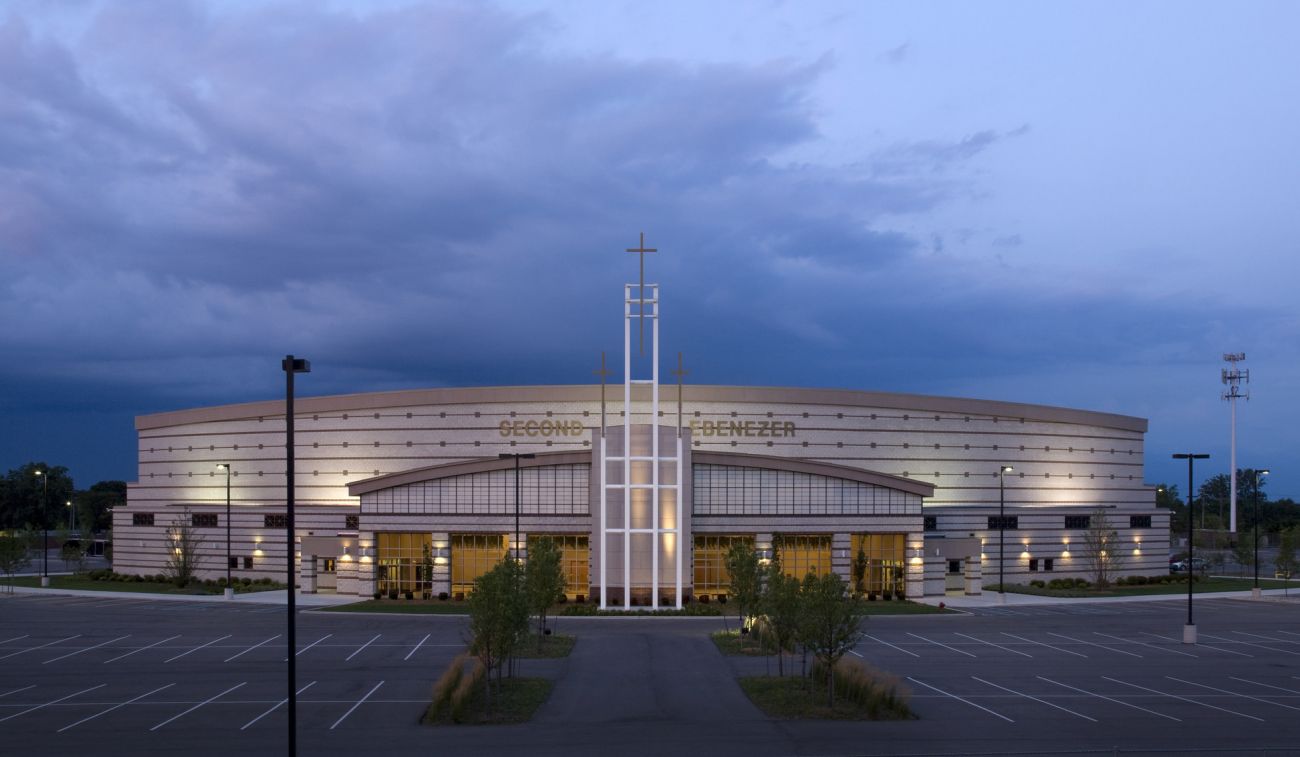 Built in 2007, Second Ebenezer is adding modifications to its property, including a retention pond and a redirection of its drainage into it, with a city engineer helping with its design.
"It probably should have been part of the original building," said Goodner. "Now it's an after-construction issue." But, she added, the church expects the modifications and resulting credits to reduce its monthly bill by at least half.
Trickle-down trouble
Detroit has billed ratepayers for stormwater management since 1975. Like many older cities, Detroit has combined sewers, which carry both sanitary waste and storm runoff from streets, rooftops and other impervious surfaces. As both must be treated before they can be discharged, the city assesses fees to water customers to cover the $150 million annual costs. Detroit's combination of sprawling geography and reduced population means higher costs than many other cities.
In the past, these charges were made with "essentially the only information the city had available about customers" – the size of the water meter serving the property, said Eric Rothstein, a Chicago-based consultant who manages Detroit's drainage charge program. A residential house has one size meter, a larger building another. So properties with larger buildings were charged more to manage the rain that ran off roofs and other surfaces.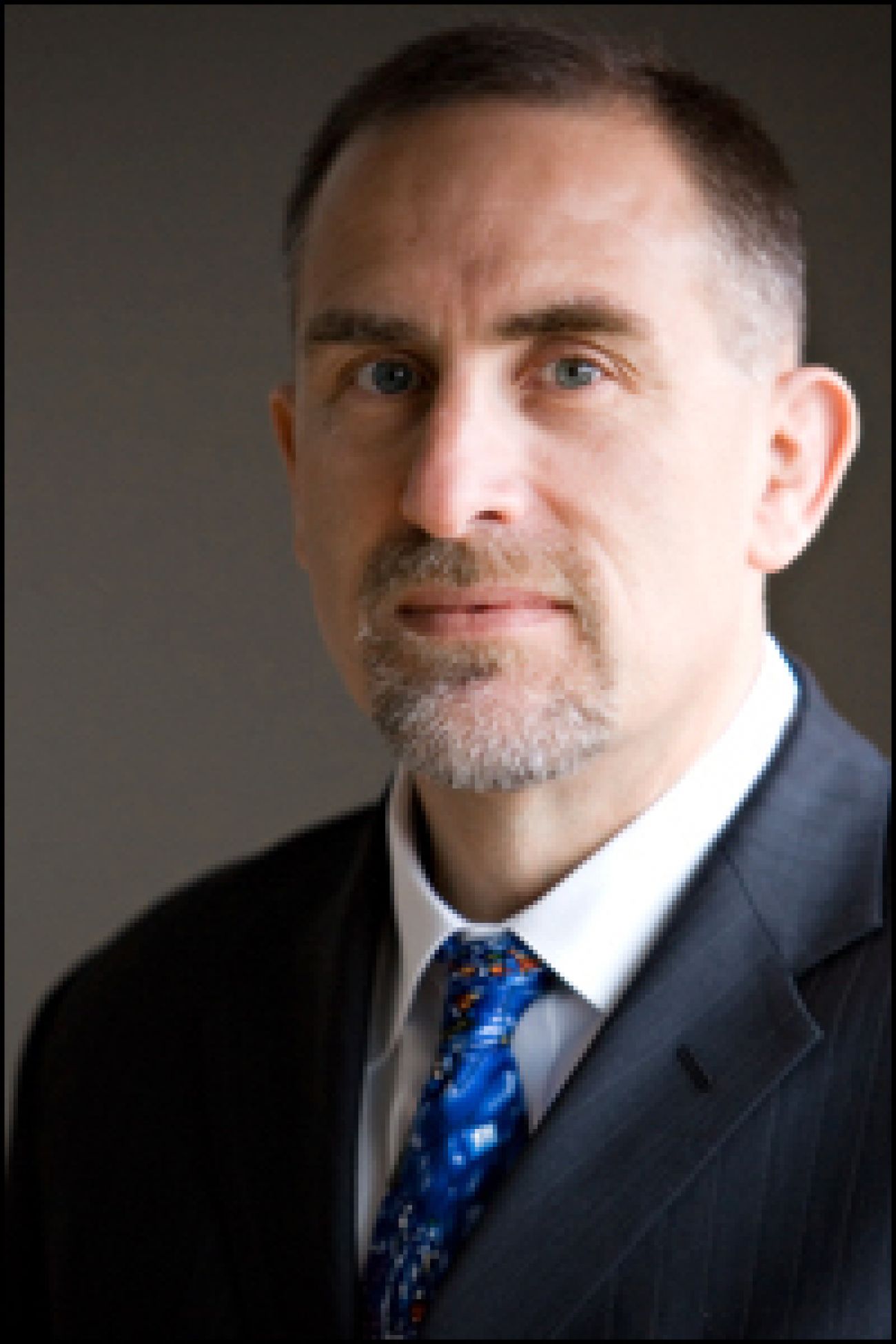 But this system ignored the reality that the volume of water runoff was not simply a function of the size of the building. Properties with parking lots were an obvious example, as water hitting the pavement was more likely to run into city sewers than to soak naturally into the ground.
As technology advanced, and tools like satellite photography become commonplace, water system managers instead began to look at the overall amount of impervious areas (i.e., hard surfaces) a particular parcel held, and charge accordingly. The city settled on a charge of $850 per acre of impervious surface, per month.
Detroit began its billing conversion process around 2008. But problems in water department billing – recall the mass shutoffs of delinquent accounts in 2014 that drew international attention – made it a slow process, Rothstein said. The department has been using the newer billing metrics for new accounts, but gathering information for older ones requires coordination with the city assessor's office, complicating the process. As the new system is phased in, that has meant higher, often much higher, projected bills for some.
In the process of making the switch from meter-based to area-based billing, Rothstein said, the city identified 22,000 parcels that had never paid anything for stormwater management, and is in the process of informing owners of the new charges. Of that 22,000, a mixture of vacant lots and others that didn't have water service, about 2,000 were "religious properties," he said.
When notification letters arrived last summer, many churches contacted the mayor's office, and Duggan agreed to move them to the back of the phasing-in process, giving them extra time to prepare. The city offered more than time, said Alexis Wiley, a Duggan spokeswoman. There's also a menu of credit strategies that can reduce bills considerably, she said.
Churches can disconnect downspouts from the sewer system or install rain barrels, bioswales or rain gardens, which capture rainwater in shallow depressions and allow it to percolate back into the earth, Wiley said. Large older churches where the congregation has shrunk over time might consider digging up never-used parking lots. There are even programs similar to wetland mitigation, where a congregation can adopt a park nearby and improve it to be more water-welcoming, spending no more than sweat equity, Wiley said.
The devil in the details
Rev. Kelley, and other members of DRIVE, are not keen on sweat equity, and certainly not on fat new water and sewer bills which they say threaten poorer congregations that may already be operating in deficit and just hanging on.
"We're trying to maintain in the city," Kelley said. "We believe something could have been done to protect us. We own a lot of property in the city. And we're helping (the city), most without any government help."
When asked what could be done to protect them, Kelley suggests another year of amnesty, maybe two, and maybe more than that. Kelley wants a gesture from the city that indicates its leadership cares about more than downtown and Midtown, he said. Bottom line, "a year isn't enough time" to get ready for the changes. Green infrastructure projects still cost money to plan and execute, and small congregations may not have the human power to get it done.
"We know it's going to happen, and what we want is for it not to happen," Kelley said.
Gesu Catholic Church and School fills two city blocks on the city's west side. In some ways, it's a monument to a bygone era in Catholic life in Detroit, when far more Roman Catholics attended both the church and school.
The Rev. Robert Scullin, S.J., the church's pastor, said Gesu already removed a large parking area, saving $10,000 in stormwater charges a year, and will likely do more. He said he wishes the city could bill on "a need/merit basis," so churches and hospitals won't have to pay as much as, for instance, a casino. Beyond that, though, he hopes perhaps a foundation, or a coalition of them, might step in to offer financial help.
"Churches stabilize neighborhoods," Scullin said. "We need to do everything we can to keep them in place."
Bill O'Brien, a former priest and executive director of the Harriet Tubman Center, which is helping to organize DRIVE, said ideally, he'd like to see Duggan's office and the water department partner with churches and faith organizations for the greening of the entire city.
"What we want is for the mayor to acknowledge the faith community is taking the lead in making Detroit green," he said. "Make the faith community a partner in this problem."
Rothstein, the city consultant, said implementing the mitigation strategies, from the educational outreach to the city-assisted design to installing pervious pavers and other modifications, will take "every one of these (12) months to get these things done."
Beyond that, the water department is "looking at things where we can leverage (churches') unique role in the community that go beyond in what a home or business can do, in education, outreach, and other things."
And for those organizations whose bills will go up, all is not lost. The rates will fall over three years, from $850 to $550/acre, as more ratepayers are eased into a fairer and more equitable system, Rothstein said.
"There's no question that the drainage charge and the green credits are unavoidably complicated," he said. "The challenge is to be fair to all and work through the transition process."
Wiley, of the mayor's office, said the city has been as fair as it can be. Duggan has pledged to hold the churches' share of the city's cost where it has been, at $1.8 million. That some will pick up a greater share of that amount is unfortunate, but fairer to the group as a whole. A panel of faith organizations is working on a strategy for its poorest members to find ways to reduce costs, with a report due in March.
"We're committed to making sure Detroit maintains a strong faith-based community," Wiley said.
We're not just a news organization, we're also your neighbors
We've been there for you with daily Michigan COVID-19 news; reporting on the emergence of the virus, daily numbers with our tracker and dashboard, exploding unemployment, and we finally were able to report on mass vaccine distribution. We report because the news impacts all of us. Will you please support our nonprofit newsroom?