Articles
February 20, 2015 | David Worthams
In the last week of February, take time to learn about notable African Americans from the state where we live. Most you've probably never heard of.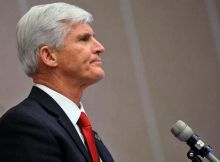 January 16, 2015 | David Worthams
Michigan's Republican National Committeeman has disgraced himself, and his party, with a series of bigoted, hateful posts on his social-media pulpit.
November 21, 2014 | David Worthams
My fellow lawmakers, my honored guests, my staff and family and sergeant at arms: Before I go back to my district, there are some things I'd like to put in the record...
October 17, 2014 | David Worthams
Say it loud: He's sane and he's proud. At least, this outgoing GOP county chairman is unwilling to align himself with the fringes of his own party, and he suspects there are others out there, too.
September 12, 2014 | David Worthams
Not all students on college campuses fit the typical mold of young and full-time. The older, working, married, child-rearing scholars are a growing demographic.
August 1, 2014 | David Worthams
It's easy to get cynical about elections, but if some people didn't bother to file and get out there with the handshakes, we wouldn't have much of a system.
June 20, 2014 | David Worthams
Ask people why they run and you'll get a lot of answers. On this particular day, it was those beach cairns on Mackinac Island.
May 9, 2014 | David Worthams
Condemning a crude bigot like Donald Sterling is too easy, especially while people of color face real issues that too often are ignored.