Articles
May 3, 2016 | Eric Sharp
Legendary outdoors writer Eric Sharp shows you how to capture that eagle, moose, or other wonder of nature without spending a fortune on camera gear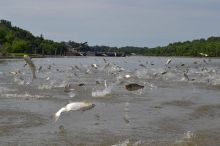 June 5, 2014 | Eric Sharp
Have plankton-devouring Asian carp finally reached the Great Lakes? After years of trying to block the invasion, the answer is: Nobody knows. Now, the U.S. Army Corps of Engineers says it needs another $18 billion to cut the carp's march up the Mississippi.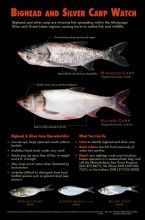 June 5, 2014 | Eric Sharp
Where they come from, what they do, and how they threaten the ecosystem of the Great Lakes.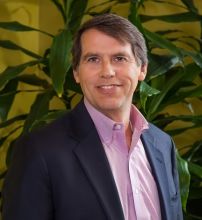 June 5, 2014 | Eric Sharp
A new form of DNA allows scientists pick up the trail of the invasive species from the slime or waste detected in water samples.