Articles
June 20, 2018 | Ken Winter
Little pay and no respect aren't good selling points for professionals who could teach college courses, exposing students to the real world.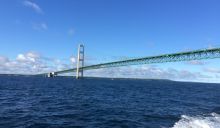 October 10, 2017 | Ken Winter
Paying for services is hard enough for many Michigan communities. Providing them in island communities may be even harder.
April 1, 2016 | Ken Winter
Labor shortages mean seasonal businesses depend on the H-2B visa for foreign workers, but this year the process has been markedly slowed, meaning at least one landscaper is shutting down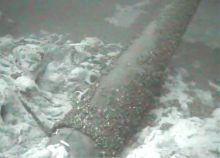 January 19, 2016 | Ken Winter
The tide appears to be changing in favor of halting the controversial pipeline in the Straits of Mackinac, as new studies, evidence and reason point to the line's potential threat to the Great Lakes
March 12, 2015 | Ken Winter
Extreme winters and hollow promises set the stage for a potential environmental calamity unless something changes.
January 30, 2015 | Ken Winter
In 1973, a mistake exposed millions of residents to food contaminated with a dangerous chemical. Are those who consumed it still at risk? Studies are unclear.
December 5, 2014 | Ken Winter, James Hill
If Enbridge Energy Partners believes its pipelines are safe, the company shouldn't mind an agreement that holds it liable for cleanups if another petroleum spill happens around the precious Great Lakes.
June 10, 2014 | Ken Winter
Mackinac conference is bringing all corners of Michigan together for serious policy solutions.