In 'dire need,' 1 in 5 Michigan restaurants may not survive winter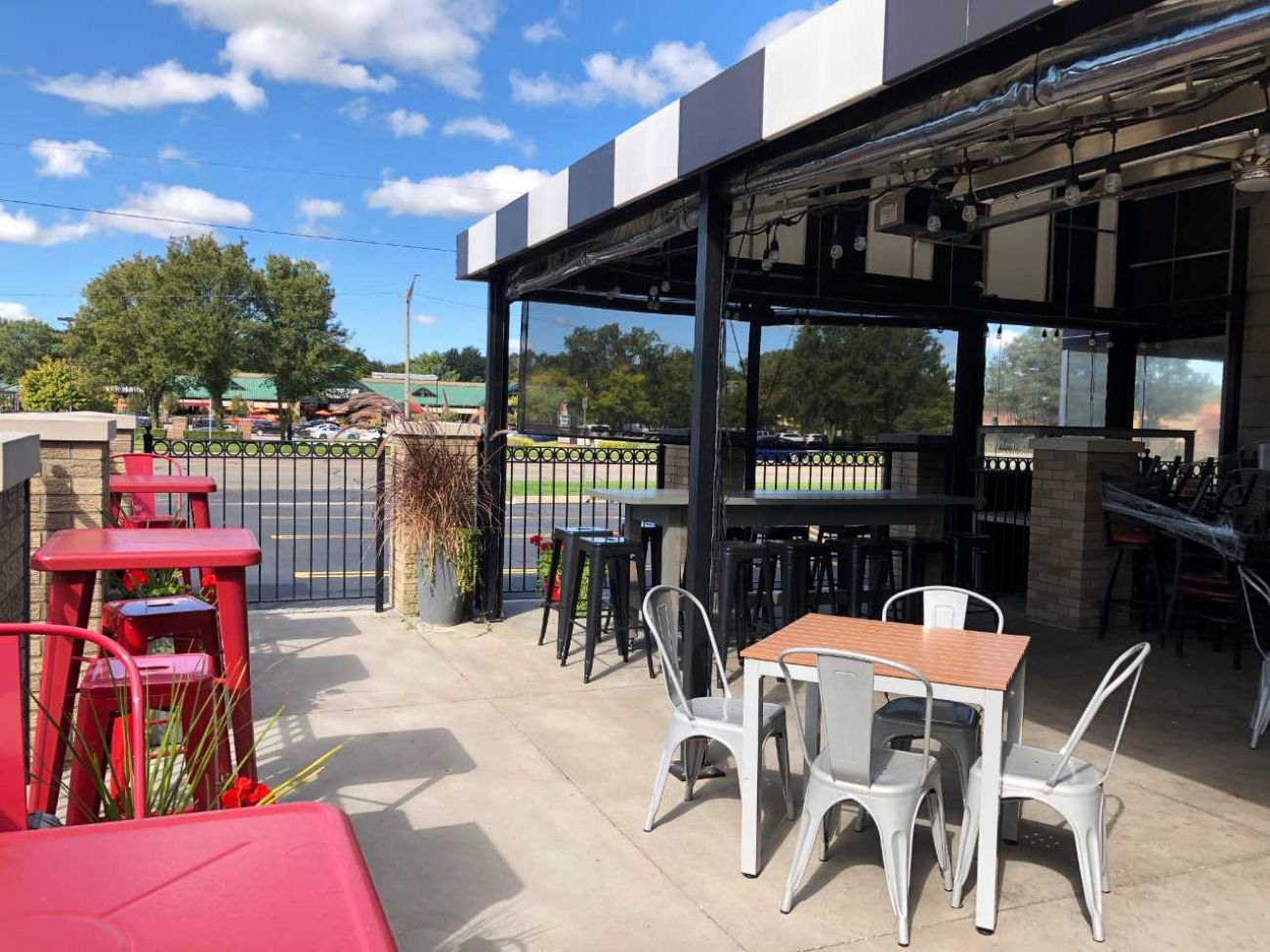 Ron Abraham built a loyal following at his restaurant in Livonia, but it took him years to get around to his expansion goal: building a patio.
That outdoor dining space became popular after it opened a few years ago, when customers at Stables Bar and Grill told him they wished they could use it beyond summer.
"I added curtains," Abraham said, describing the plastic sheeting on rollers that kept out rain and wind. "The next year I added radiant heat, and completed the project last winter.
"Then," he said, "we got the pandemic."
Michigan's restaurant industry is bracing for the change of seasons after six months of struggling first with mandatory closure and then with reduced occupancy. Now the owners of at least 4,000 eateries – employing tens of thousands of workers – say they are likely to close before the COVID-19 pandemic reaches its one-year mark in March.
Abraham isn't one of them, thanks to his patio and the extra seating it offers: "It's just blind luck today that I have all of this going into this winter."
The looming change in seasons signals a new wave of pressures facing Michigan's hospitality industry, which now faces yet another crucial period of the pandemic.
The closing projection came from a recent state-level survey done for Michigan and other states by the National Restaurant Association. That showed the survival threat to 23 percent of the 16,554 restaurants in the state. In April. 4 percent of restaurateurs in Michigan expected to close.
"That gives you a sense of how terribly concerned the industry is," said Justin Winslow, CEO of the Michigan Restaurant & Lodging Association (MRLA).
Those concerns keep growing across other hospitality sectors, Winslow said, reflecting both public policy and changes to consumer behavior.
Banquet and meeting spaces were only told last week they could open Oct. 9 with limited capacity in most areas of the state, suppressing spending in Michigan's largest convention centers of Detroit and Grand Rapids.
Occupancy is only above 50 percent for one-third of hotels. Among those, summer travel or university move-in were the drivers, and that activity is tapering off.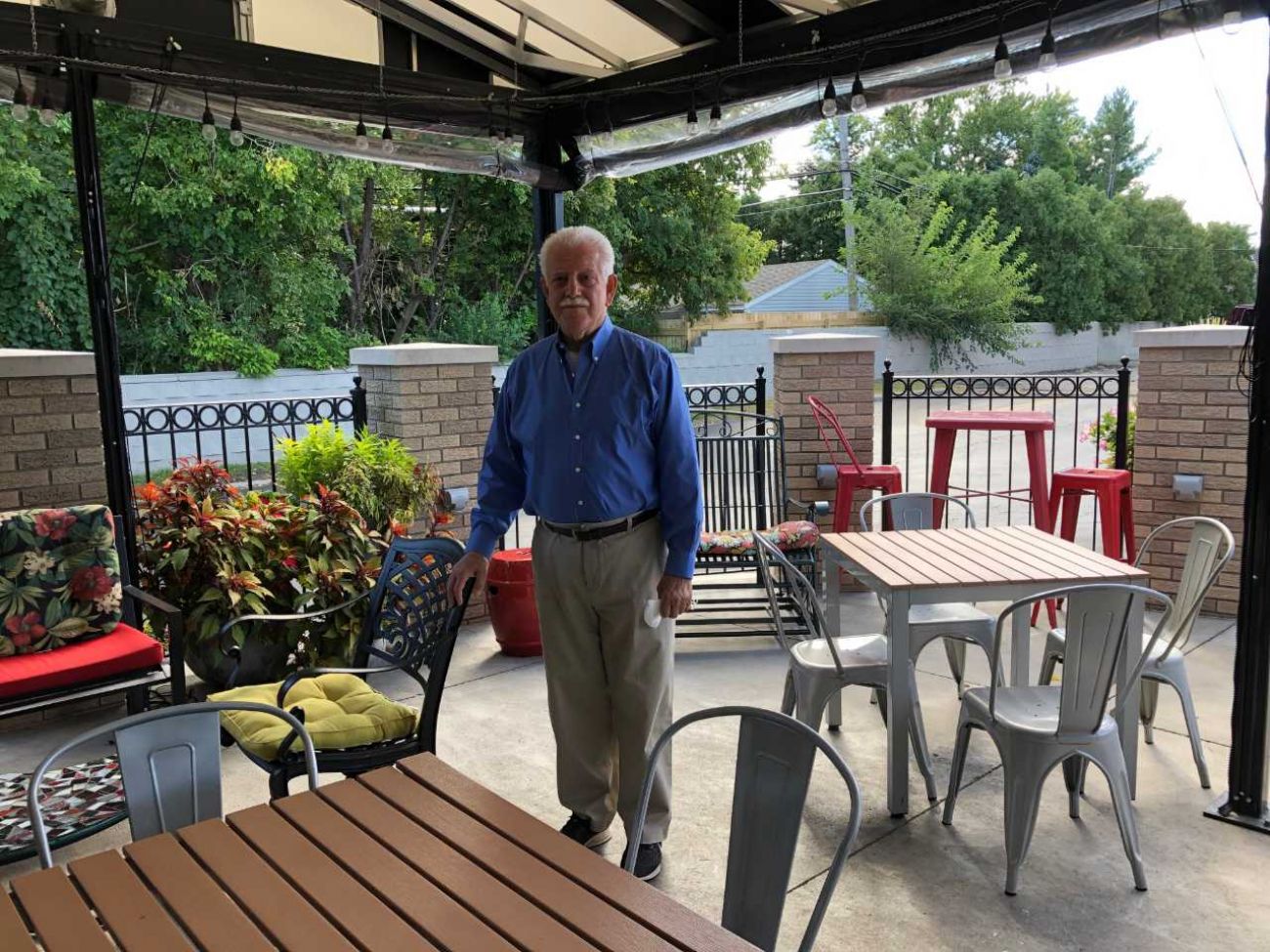 And restaurants — which led in statewide employment gains over the summer — still are operating with 33 percent fewer staff. Once Paycheck Protection Program funding runs out, the number of workers in this industry could take another decline, Winslow said.
"There's an artificially high number of people working … that doesn't reflect what's happening in the demand side of this equation," Winslow said, describing continued lower sales.
The MRLA and other groups, like chambers of commerce and convention bureaus, are focusing advocacy efforts on public policy solutions for Michigan's hospitality industry.
Among the proposals from the MRLA:
Allow Michigan's meetings and banquets centers statewide to open, like restaurants, at 50 percent capacity indoors with similar social distancing and sanitization standards. Gov. Gretchen Whitmer's ruling on Friday allowed indoor venues to open at up to 20 percent capacity.

Allow restaurants to retain the expanded capacity they gained via outdoor expansions this summer by allowing them to winterize spaces on sidewalks or in parking areas while extending their temporary alcohol service permits.

Allow for expanded indoor capacity, both at restaurants and banquet centers, if the data

reported by the Michigan Department of Health and Human Services falls below a 3-

percent positive test rate over an extended period.

Restore Pure Michigan funding to advertise safe regional travel options. That was done last week, bringing it to $15 million for the fiscal year starting Thursday.
Winslow said he's been talking to state officials about each measure, with particular focus on banquet and meeting facilities.
"I would like to see more specifics and more concrete (health) data that we can rely on," Winslow said. "This industry is in dire need of support and help, and we're looking at what we can do to collaborate and get that done."
One example is making the 3-percent threshold for facilities to reopen "aspirational," he said, through setting transparent and precise goals for reopening for which businesses can reach.
"That might actually provide some inspiration for the general public and industry to do everything we can to mitigate [virus] transmission," Winslow said.
The Grand Rapids Chamber of Commerce supports the measures, said Andy Johnston, vice president of government affairs. He said it aligns with chamber support for a Sept. 9 letter sent by the Michigan Association of Convention and Visitor Bureaus to Gov. Whitmer, asking on behalf of its 50 community members across the state to open meeting and event venues.
In Grand Rapids, 239 meetings were canceled due to coronavirus, Johnston said, with most in 2020 and a few into 2021. That represents the loss of 88,000 nights worth of hotel reservations and $116 million in direct spending in the city.
"We're seeing the impact on downtowns," Johnston said about the spending drop in restaurants and hotels. "And we can't overlook the impact that it has on employment."
For example, Johnston said, Amway Hotel Corp. laid off more than 500 employees at four of its downtown Grand Rapids properties.
Statewide, Michigan had 447,200 restaurant and food service workers in 2018, and about $18 billion in sales. The state's tourism industry, which has reached $25 billion in sales in previous years, lost more than 90,000 jobs this spring during the state lockdown. About 200,000 restaurant and hotel workers are still not working today, despite the re-hiring as facilities opened.
"The leisure and hospitality sector remains much more crushed by the COVID recession than other industries in the state," said University of Michigan economist Donald Grimes.
Accommodations and food service jobs were down about 33 percent by the end of summer compared to February, Grimes said. Overall, Michigan lost about 10 percent of its jobs – with 3 percentage points of that loss coming in the hard-hit restaurant, lodging and arts & entertainment sectors.
Meanwhile, due to the Pure Michigan funding cut, Winslow said the hospitality industry missed an opportunity over the summer to tout itself and its safety measures to try to win business from consumers looking for nearby travel and destination restaurants. He said he's grateful some funding was restored.
In the meantime, temporary measures like expanded outdoor dining and carry-out cocktails soon will expire.
"That saved many, many restaurants that just would not have made it through that period of time," Winslow said. "That sort of renaissance is leaving and there's nothing else in its place."
Now individual operators have to consider their own options.
Load a Spud Potato Bar in Kalamazoo is one restaurant that's surviving through carryout and delivery.
Owner Jaren Bowman opened the restaurant near Western Michigan University in June, after planning for a dozen indoor seats to play a role in his business. But at 50 percent capacity, that barely seemed worth the effort, he said. So his focus since opening has been selling carryout or delivery food to students.
"We're probably going to continue that in the fall and winter," Bowman said. "That's the time when people go back inside and chill out again."
Plus, he said, he has no indication that his customers would be interested in dine-in options.
"Not everyone is looking to get inside," Bowman said.
Abraham sees that at Stables. "The patio has been a savior," he said.
Capacity indoors and outside normally is about 150, but social distancing caused him to stack up tables and 49 chairs indoors.
"But the patio gives me another 20 or 25 ," Abraham said. "That takes me where I like to be. I can't make money with 35 people in a bar. I can make money with 55."
Abraham said he knows the math may be harder for some operators, like those who lease their buildings or who have been operating with limited or no profit for months. Without the capital to invest in expanded seating areas, the owners may have few options this winter. Some restaurants are looking at tents, portable igloos or warming areas in the hopes that customers can tolerate dining outdoors as long as possible.
But returning to fuller use of indoor dining and meeting spaces is still a goal for the industry, Winslow said, particularly as the number of cases and hospitalizations stabilize. He said the new measures announced Friday represent a start.
Additional changes include:
A maximum of 500 people will be allowed in the largest venues.

Instead of 100 people, outdoor events will now be limited to 30 people per 1,000 square feet or 30 percent of seating capacity.

A maximum of 1,000 people will be allowed at outdoor events.
​"The risk profile in April of where we were and what's at stake feels a little bit different from what's going on right now," Winslow said. "Not to minimize it … it's not that it's gone. But it's a dramatically different world."
Meanwhile, advocacy groups continue to look for relief for people affected by the hospitality industry closures and layoffs.
The Grand Rapids Chamber administers the Kent County small business grant program, Johnston said. It just got approval from the Board of Commissioners to establish a $5 million relief fund for businesses closed by executive order as of Aug. 1.
"They're saying, 'We're hanging on by a thread,' " Johnston said.
The MRLA announced on Sept. 21 that it received a $2.5 million grant from the Michigan Department of Treasury to support restaurant and lodging industry workers, who can apply for payments of up to $500. The money came to the state through the federal CARES Act. Applications will be taken until Oct. 1 at mrlaef.org/relief-fund.
Business Watch
Covering the intersection of business and policy, and informing Michigan employers and workers on the long road back from coronavirus.
Thanks to Business Watch sponsors:
Support Bridge's nonprofit civic journalism. Donate today.
We're not just a news organization, we're also your neighbors
We've been there for you with daily Michigan COVID-19 news; reporting on the emergence of the virus, daily numbers with our tracker and dashboard, exploding unemployment, and we finally were able to report on mass vaccine distribution. We report because the news impacts all of us. Will you please support our nonprofit newsroom?