Frustrations rise over 340K frozen jobless claims, Michigan's lack of answers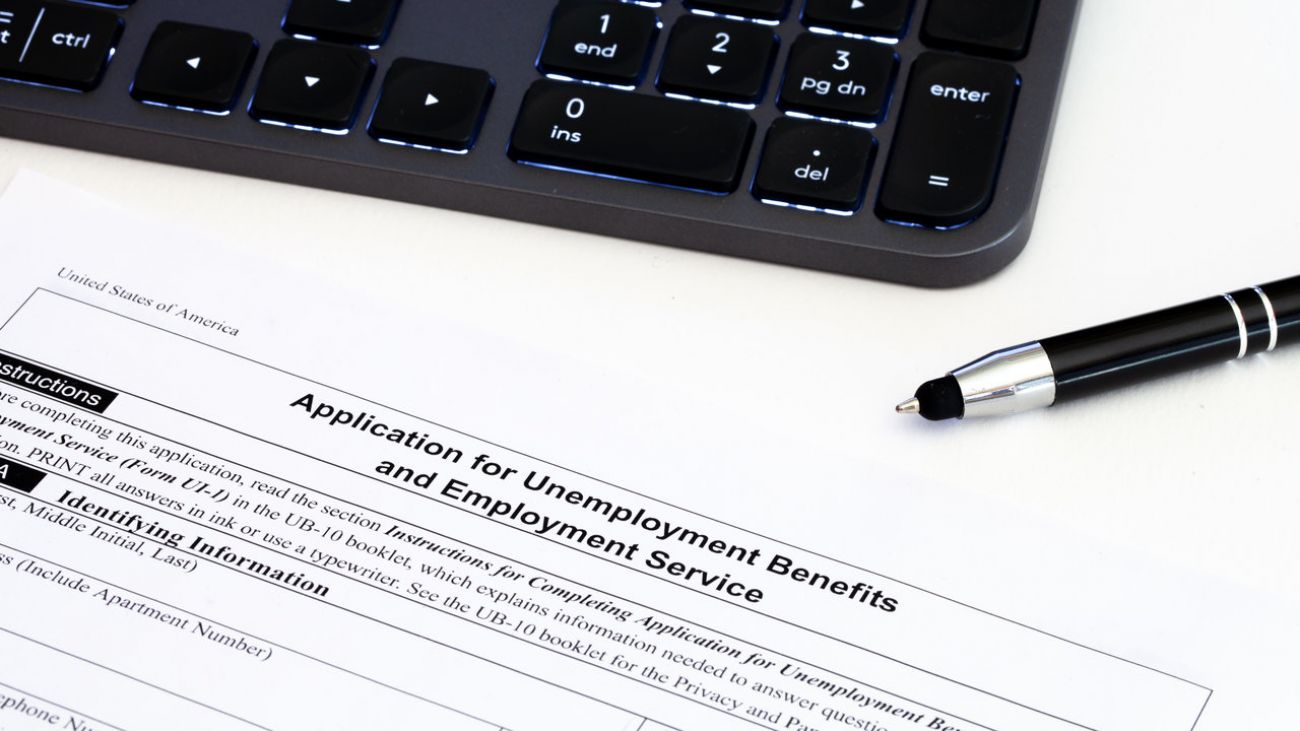 (Shutterstock)
June 12: 400K unemployment claims now flagged in Michigan fraud investigation
Kyle Meyette is skeptical that Michigan's investigation into identity fraud among 340,000 jobless claims is honing in on potential criminals.
The Essexville man considers his own recent history with the agency and wonders why his account is among the 20 percent of claims already approved for benefit payments that have been flagged to "stop payment."
"If they looked into my claim at all, how in the world could I have possibly filed a fraudulent claim?" asked Meyette. "It seems like they're blindly reaching in and giving all these people this blanket statement about an international crime ring."
The state, already overwhelmed with 2.2 million unemployment filings since mid-March, stopped payments on the 340,000 claims targeted in a fraud inquiry, as it added another round of identity verification. The system for months has taken heat from laid-off workers and the Legislature for ongoing payment delays. Now workers with legitimate claims caught in the investigation say they're frustrated about having to navigate more bureaucracy to get their money. They're also raising concerns about missing notification letters, inability to reach staff and what seems like random checks that disregards internal data.
After 225 phone calls to the state's Unemployment Insurance Agency on June 1, Meyette said a UIA representative confirmed this week the agency had received his documentation to prove that he's a legitimate filer. Within three minutes, she released his account. Payments on hold since mid-May arrived in his bank account on Wednesday.
"You shouldn't have to go through that much red tape to prove you're not a fraud," said Meyette, who'd called UIA more than 450 times when he initially filed in March, then waited six weeks for his first payment.
"If I wouldn't have called in today, how long would I have had to wait for them to notice all of the information that the lady said was in the computer?"
Jeff Donofrio, director of the Michigan Department of Labor and Economic Opportunity (which oversees the UIA), said last week the state has to determine its exposure to international criminal organizations that are targeting many of the nation's unemployment systems.
Stolen identities from places like Eqifax, eBay and many other sources allow people to set up imposter accounts, pose as workers and obtain illegal benefits. It's a national problem, Donofrio said, and several states have launched investigations.
However, the state won't estimate how many of Michigan's unemployment claims may be receiving fraudulent payments and whether the wide net — with resulting payment delays — is yielding results.
The state is not releasing details on its investigation to date, and says it is making changes to its computer system. It also has hired at least two outside companies to aid their work. Spokesperson Jason Moon would not identify the firms or how much they are being paid. He said payments involving both direct deposits and debit cards are involved.
Meyette looks at his own history with the UIA and remains incredulous that his account could have been caught up in the investigation.
He had started a job in the inventory control department of Saganing Eagles Landing Casino in Standish eight days before it had to close due to COVID-19. He applied for unemployment, and it was approved and considered an extension of a claim filed in 2019. That earlier claim was challenged by his former employer, he said, and Meyette's sworn testimony resulted in a ruling in his favor.
That makes him skeptical that the hunt for potential fraudsters is anything more than random, making him wonder why the state isn't considering its own files as it halts payments to jobless people who are expecting the money to cover their expenses.
"I feel really bad for people who are in a worse situation that I am," said Meyette.
Tonya Bosman also went through the stop payment on her claim, and said she is worried about paying her bills. The server at Sinbad's Restaurant and Marina in Detroit went back to work on Tuesday, after months of unemployment. Her health insurance bill is due, and so is her rent.
She received a letter in late May from the UIA asking for more information by Tuesday. She sent it immediately, she said, learning later that her account had been frozen at the same time.
Now she's waiting for UIA to get to her claim for verification and wondering how long her benefits will be held up. Based on the letter, she thought she had until Tuesday before her payments would be stopped. Instead, she's stuck in a backlog.
"These things just need to change," said Bosman, who worries about reduced hours and income as her restaurant job resumes amid requirements for lower dining-room capacity. "We didn't put ourselves in this situation."
Michigan legislators want more information from UIA as they continue to receive complaints from residents. State Rep. Matt Hall, R-Marshall, asked UIA Director Steve Gray to appear next week in front of the Joint Select Committee on the COVID-19 Pandemic, which Hall chairs.
"I am concerned over the continued lack of transparency and forthrightness from the department regarding the number of people statewide who are still waiting on payments for their unemployment claims," Hall wrote to Gray on Tuesday.
The stop-payments on 340,000 claims add to the undisclosed number of people who still require UIA staff reviews to get through the system. After initial backlogs resulted in a push to add staff, Gray had said the number of people who had applied but hadn't been approved was down to 134,000 on May 13, then Donofrio said a week later that the number was 124,000.
Hall said in his letter that he's been asking for an updated number, but hasn't received one.
Bridge also asked for that information Tuesday but the UIA did not provide an answer.
"It is clear to the committee that the UIA must develop a smarter plan of action as people have had to wait six weeks or more to receive benefits by no fault of their own," Hall said.
Eric Lupher, president of the Citizens Research Council of Michigan, said the concerns about unemployment during the pandemic signals a need to evaluate changes in the system.
While some of the issues come from the volume of cases facing the state system, Lupher said, "three months into the … economy shutting down, people are not getting the resources they expect from the unemployment insurance system.
"We certainly want the government to be concerned about fraud and do all they can to prevent it," Lupher said. "But when they find cases of suspected fraud, the highest priority should be settling whether there's anything more than a red flag [on a claimant's file] and helping people get the relief they need."
Rachael Kohl, a professor at the University of Michigan Law School and director of its Workers' Rights Clinic, said UIA's flagging of jobless claims for fraud has been a problem for years.
Nearly 50,000 residents were falsely accused of fraud by a faulty computer system between October 2013 and August 2015.The system had been designed to "auto-adjudicate" without human oversight, Kohl said, and ended up being wrong 93 percent of time as it flagged so-called fraud.
Michigan eventually paid out $21 million in refunds. An ongoing class action lawsuit seeks larger damages from the state for falsely accused residents who had their income taxes or wages seized by the government.
The imposter claims are different from the previous issue, which centered on people allegedly filing when they knew they were ineligible, Kohl said. But "given the state's history with fraud, it makes me nervous," she said.
Kohl said that Gray, the UIA director since May 2019, helped to expose the fraud scandal before he worked for the department, making him likely to find a good technology solution to the unemployment computer system's "over-calibration" to find issues.
She also said that 2017 reforms to the state's unemployment system leaves "Michigan much better protected against imposter claims."
But she remains concerned about some aspects of the investigation. One is the task force set up among the Michigan State Police, the Attorney General's office and UIA to address the fraud investigation. "There are some reasons to be wary with a task force that doesn't have any [jobless] claimant on board," she said.
Some of the claims likely offer easy fixes if they're needed, she said, such as updating an address. It's timing that will matter to the jobless people affected.
"I do want to see that they process the benefits as quickly as possible," Kohl said of UIA.
The state, which already redirected staff and added workers from other departments to process its surge of claims, now is directing 600 workers to focus on the 340,000 cases caught in the fraud investigation.
Another 200 will be trained to deal with it this week. At this point, Moon said, 2,000 people are working with claimants at UIA. Normally a dozen people work on fraud in the department, he said.
So far, Moon said, no estimate is available for when the review will be completed.
"Verifying the identity of over 300,000 people is obviously a huge task," Moon said. "Under normal circumstances it would take months, but we will not let that happen here. We will do everything in our power to pay eligible claimants as quickly as we possibly can."
That timing is ironic to Stephen King, a freelance writer and flea market operator in Naubinway at the top of Lake Michigan in the Upper Peninsula.
King became eligible for unemployment benefits when the federal CARES Act allowed part-time and contract workers to apply. He initially tried after his income dried up in March, but he said it took at least a month for a form for 1099 workers to reach the state website.
After spending three hours filling it out, King was approved a month later. He received one check with back weeks of pay, he said, before his claim was frozen as part of the investigation.
He's having to wait for his identity documents to be approved. Part of the issue is that he hasn't received the letter with an identification number that he needs to finalize the verification. He also notes that this comes after he received jobless benefits without proving that he had income. Neither a federal 1099 form was required to start the benefits, he said, nor other documentation.
"They signed me up," he said. "I thought: This is stupid. I didn't need any … proof at all.
"You've got to be kidding me. You're going to pay me $760 a week with no income verification whatsoever?"
That system - which King described as "way too easy" - had to be appealing to the unscrupulous, he said.
In the meantime, he's waiting for UIA to get to his identity documents, which have been uploaded. He has few bills and said he can survive without his missing payments, which total three weeks so far.
Like Meyette, he worries for the people who are suffering without receiving their payments. Some, he said, were probably caught up in earlier delays.
The fraud investigation, King said, is coming as a surprise to legitimate claimants whose accounts were frozen. But, he said, the situation shouldn't have been a surprise to the state.
"I could see this coming," he said of fraud attempts. "It bugs me that the state didn't. They should have seen this coming from a mile away."
Business Watch
Covering the intersection of business and policy, and informing Michigan employers and workers on the long road back from coronavirus.
Thanks to our Business Watch sponsors.
Support Bridge's nonprofit civic journalism. Donate today.
Only donate if we've informed you about important Michigan issues
See what new members are saying about why they donated to Bridge Michigan:
"In order for this information to be accurate and unbiased it must be underwritten by its readers, not by special interests." - Larry S.
"Not many other media sources report on the topics Bridge does." - Susan B.
"Your journalism is outstanding and rare these days." - Mark S.
If you want to ensure the future of nonpartisan, nonprofit Michigan journalism, please become a member today. You, too, will be asked why you donated and maybe we'll feature your quote next time!