Michigan may soon move to shield businesses from coronavirus lawsuits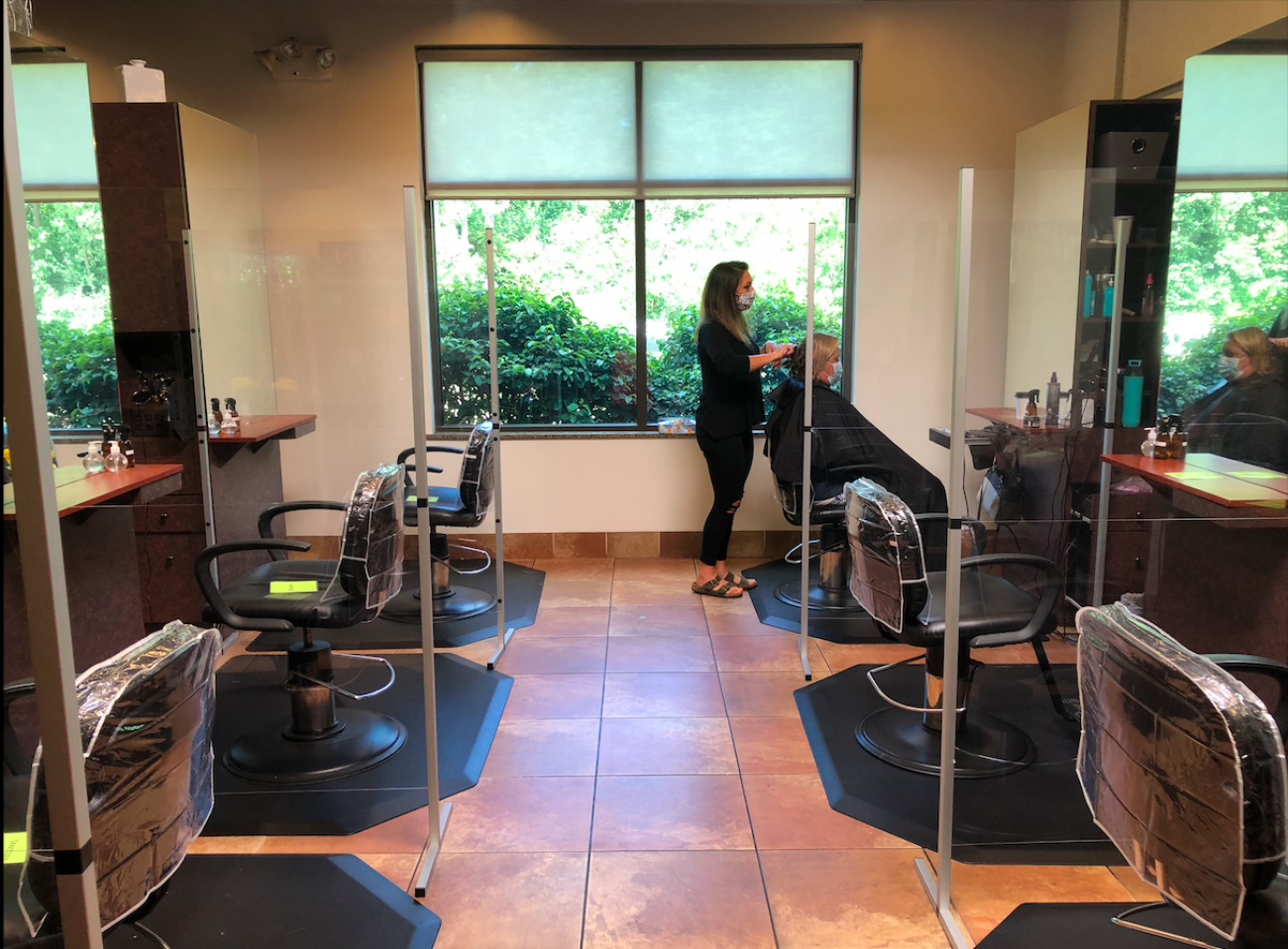 Cleaning, reorganizing space for staff and customers and buying barriers absorbed all of John Coy's time during the two weeks before his Ann Arbor-area salon reopened on June 15.
So did researching expectations for operating a salon during the coronavirus pandemic, he said. "I was trying to understand what the rules were that were constantly changing. I was overwhelmed with all of the different procedures."
By the time the doors opened at Fran Coy Salon & Spa, Coy said he was confident staff and customers would be safe. He'd pored over Gov. Gretchen Whitmer's executive orders and the guidelines from the U.S. Centers For Disease Control and Prevention, and more than once called his attorney for advice.
"There was one question after another that I didn't know the answer to," Coy said. "I wanted to be sure."
Business owners across Michigan are looking for answers on how COVID-19 changes their legal liability as they reopen to the public and make changes for public health.
"Certainly, obligations have been imposed on businesses," said Neil Juliar, attorney at Conlin, McKinney & Philbrick in Ann Arbor. "If there are violations of legally imposed duties, and harm results, there typically can be liability."
At least four states nationwide have passed laws granting businesses immunity from lawsuits related to COVID-19, and a bill may be introduced soon for Michigan to follow suit. But many questions remain, as much about coronavirus is unknown.
"There is a significant concern by businesses that they may be able to survive a shut down period, but they may not be able to survive lawsuits that may come from employees or customers should someone that touches their business fall ill," said Sandy Baruah, CEO of the Detroit Regional Chamber.
"They should have some sort of liability protection," Baruah said. "They can't be subjected to frivolous lawsuits."
State Rep. Thomas Albert, R-Lowell, is spearheading legislation that would address business liability for Michigan businesses that follow executive orders and the CDC guidelines, he told members of the Small Business Association of Michigan in a video conversation last week with Brian Calley, the group's president and a former lieutenant governor.
The bill is in development and subject to change, Albert said last week. If a business is operating in a prudent manner by following federal or state regulations or executive orders, it would be protected from civil liability, said Albert, who was unavailable Monday to provide an update. Product liability protection is another consideration for businesses that quickly retooled to produce health-related products for essential workers like hand-sanitizer or masks.
In his vision of the bill, Albert said, litigants would need to show medical harm to bring a lawsuit, and not simply test positive and show no symptoms or resulting medical condition.
There also would have to be convincing evidence for some type of reckless behavior on behalf of a business. The pending bill is not intended to remove liability for businesses that are either negligent or deliberately not following state or federal guidelines, he added.
"Someone would have to be harmed to bring a suit," Albert said.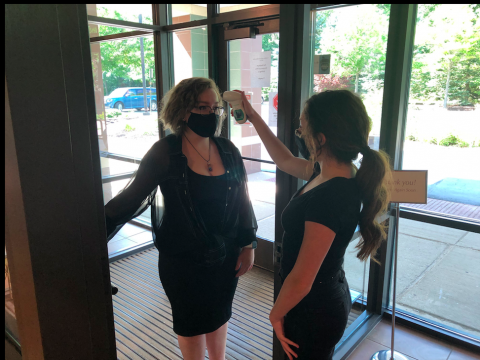 The Michigan Chamber of Commerce is among the groups working on behalf of the legislation.
"There is a lot of legal uncertainty out there, and in some cases it can be quite paralyzing," said Wendy Block, vice president of business advocacy and member engagement for the Michigan chamber.
Block said that she's fielding questions from hundreds of members over many pandemic issues, including how asymptomatic carriers may be bringing the virus into public spaces like businesses that have reopened. Even a business following all guidelines will ask, "Is there a chance I'll still get sued if something goes wrong?" Block said. "The answer seems to be: Yes, you could."
Gov. Gretchen Whitmer issued immunity to health care workers during Michigan's state of emergency. Nationally, North Carolina, Oklahoma, Utah and Wyoming were among the first to address coronavirus-related liability issues outside of health care, and other states may follow suit.
Republican leaders in Congress also have said another COVID-19 relief package would need to include business liability protection. Democrats and unions oppose the immunity, saying it could encourage lax practices by businesses.
Whether the protections work as intended is untested.
"We don't know how effective liability waivers are going to be," said Jon Bylsma, a partner at Varnum law firm in Grand Rapids.
Bylsma said his best advice to business clients is to review the executive orders that affect their industry, "follow those consistently and … be familiar with CDC guidelines so that they can demonstrate that they're following best practices. "
He added that the coronavirus pandemic is an "open and obvious danger," and most residents should know they could risk exposure by shopping.
"For anyone attempting to pursue a claim because they contracted COVID-19, they would certainly have significant issues to prove causation," said Bylsma. "How are they going to prove exactly when and where they contracted the virus?"
Civil liability is only one legal question facing businesses, said Juliar, the Ann Arbor attorney. Among the others are COVID-related losses in insurance and the enforcement of contracts interrupted or unfulfilled because of the pandemic.
Block said she's encouraged by the potential state and federal legislation to address business liability. She's seeing both small businesses and Fortune 100 companies raise concerns, she said, and she said she's seeing schools and universities also line up behind the issue as they consider opening this fall.
At Fran Coy Salon & Spa, John Coy spent at least $12,000 buying partitions and hiring staff to check customers at the door. Workers are screened daily, and guests had to wear masks before Whitmer made them mandatory in a new order that took effect Monday.
A couple of customers have gotten angry when staffers asked them to leave if they wouldn't wear a mask, Coy said. He confirmed that policy with his attorney, who said the rule could be enforced without legal risk.
In the meantime, Coy said, he's gained a few dozen customers who see online reviews of the salon's safety measures.
"We felt like if we were following the rules, it would be tough to build a case against that," Coy said.
We're not just a news organization, we're also your neighbors
We've been there for you with daily Michigan COVID-19 news; reporting on the emergence of the virus, daily numbers with our tracker and dashboard, exploding unemployment, and we finally were able to report on mass vaccine distribution. We report because the news impacts all of us. Will you please donate and help us reach our goal of 15,000 members in 2021?