Q&A: Ari Weinzweig of Zingerman's says MI restaurants need help. Now.
Losses and closures continue to mount in the nation's restaurants, with the pandemic's impact on the industry totaling $145 billion in lost sales through June, according to the U.S. Census Bureau.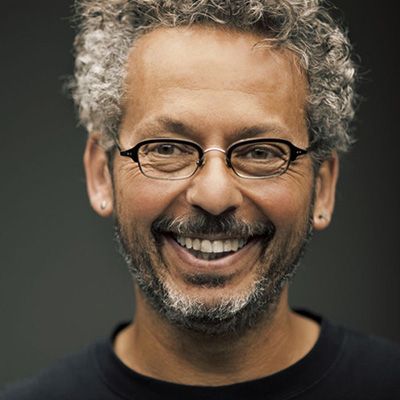 The situation — even after partial reopenings in many states — remains critical across the industry, including in Michigan.
"There's nobody that's doing well right now," said Ari Weinzweig, a partner in the Zingerman's Family of Businesses, based in Ann Arbor.
Proposed rescue legislation was introduced in Congress on June 18. So far, at least 100 bipartisan legislators have signed onto the RESTAURANTS Act of 2020, or
Real Economic Support that Acknowledges Unique Restaurant Assistance Needed to Survive. It's a $120 billion stabilization proposal focused on grants and other measures specifically targeting independent restaurants and small groups of 20 or fewer establishments.
Weinzweig is a proponent of the measure in Michigan, where the industry continues to monitor a recent climb in coronavirus cases. He's also active in the national Independent Restaurant Coalition, which helps unify the voices of an industry more accustomed to focusing on solo endeavors.
Weinzweig's career in restaurants started in 1982 when he and Paul Saginaw started Zingerman's Deli in Ann Arbor. That grew into Zingerman's Family of Businesses, with additional restaurants plus businesses focusing on mail-order, coffee, a bakery, event space and corporate training, among others. Before the pandemic, the Zingerman's businesses employed over 500 and generated at least $40 million in revenue.
Weinzweig recently spoke with Bridge Business Editor Paula Gardner. Here are excerpts from the conversation:
We know restaurants are top employers, but you also draw the connection to their place in a community. When we consider the future for your industry, what is important to know?
The industrial model is based on separating everything and tracking everything separately, but in nature everything is impacting everything else. Looking at things like restaurants, cafes, even bookstores, there's a much bigger impact than just a job. The jobs are important and that shows up in the unemployment statistics. But I think of it more like an ecosystem.
The impacts are really wide-ranging. It's the literal job, but it's the connectivity and community. In this time of craziness, the continuity and connectivity from having a place to go to is really huge.
Describe some of the connectivity that you've seen.
One regular — someone I've known in town for a long time — called me a month ago, and said, "I went past the (Zingerman's Roadhouse on the west side of Ann Arbor) and I saw one of the servers that I've known from coming there for a long time, and I just started crying."
Another person told me the same kind of thing. She saw a student from about 10 years ago working there. She saw her and just started crying.
Then there's the impact on everything around the restaurants. The farms that are supported by it, fisherfolk, the creameries that make cheese, all of the vendors that supply the restaurant.
There's also all of the emotional pieces of it. Couples say all the time, "We met at the Deli." I don't have the illusion that a town is going to roll up two days after a restaurant closes and die, but that cultural vibrancy and connection is going to get lost. It's not easy to replace that. If all that's left are the chain restaurants — and I'm not saying they're the most evil place in the world — but I don't think they can provide the same kind of place as somewhere special.
How do you describe restaurant health, now that many in Michigan have reopened at half-capacity?
Not good. Our (Zingerman's) restaurants are at around 50 percent of normal sales, which I was not feeling good about. But then when I talk to some colleagues around the country, it's actually much better than a lot of them.
Out of good intentions, people ask, "Are you breaking even yet?" That's not easy in the food business with 100 percent of sales. We're not even close to break-even with these sales, and that's having cut costs. Realistically, not that many costs go down. You can adjust labor a little bit, but utilities are roughly the same, the equipment breaks just as much as always and has to be repaired, benefits aren't drastically different. There's not a quick fix.
I'm not suggesting we want to do this because we don't, but in the end if you had to cut people's pay in half to go back to half your sales level … it's kind of like what it would take.
Is that where the RESTAURANT's Act comes in?
It's intended to get every independent restaurant in every state, in every region, smaller and bigger than us, in good shape. It's not just the restaurants, it's the farms, it's all of the people who make their living off the restaurants — the ecosystem.
Why is the movement for economic stability important to your industry?
The Independent Restaurant Coalition is an awesome collective. We have 100 people on the leadership call every week.
I'm not saying chains are bad, but this is really people like us, in their community. All of these independent spots, many of whom have worked for years, or decades, to create something really special. In theory you can say you were supposed to be prepared (for a crisis), but it doesn't seem like anybody was prepared, at any level. It would be awesome to have two years of cash in the bank. But when you work on relatively thin margins, you don't. We've been here 38 years. I feel even worse for a young couple who just opened a year ago, which there's a lot of. They have leases, they have loans they have to pay back.They have responsibilities. It's impacting people all over the country.
What does the public need to know about the RESTAURANTS Act?
It's making headway. As of this morning, there were 103 Congress members signed on to cosponsor. The act is not going to directly cost the consumer anything. In ways the government has taken action in other periods of crisis to save other industries — banking, autos, airlines. This is one more situation. It's severely impacting restaurants.
For local people, I'm not trying to be overly dramatic, but it is essentially imagining what would happen if Zingerman's closed tomorrow. Ann Arbor would still be here, but, in deep humility, I have to believe it would be different to not be here when visitors come to town and all the things that go with that. The RESTAURANTS Act is a chance to help contribute positively from a federal financing standpoint.
PPP loans were a great start, but it's like getting people over the first mile of a 10-mile bridge. In the very near future — like, very near — that bridge is going to end and we still need to get to the other side of the river, or we're going into the river.
Outside dining is popular this summer. But fall is coming; then winter. And in Ann Arbor, we're bracing for much less football audience. Is fall the next danger point?
It's kind of all a danger point. It's not like people are in good shape now. At some point, it has to get better because it can't just stay the way it is. It's not like people are, "Woe is me, my income went down." It's you can't pay the bills. And you can't pay the taxes and you can't pay your loan payments.
Of all of the changes made to help restaurants, like Michigan allowing cocktails to go, has anything moved the needle?
The biggest change for us is that the dining room, even with reopening, is about one-third of normal sales. Carryout has stayed very strong, which is great. It gets us to half the normal sales. There's clearly almost no catering. No events. So that's almost a zero.
Honesty, there is no one thing that's going to change anything. It's not like anybody is going to add one product (to their menu), and it's going to work.
Have you had to make any hard decisions since reopening?
There are hard decisions, literally, almost every day. We furloughed over 250 people within the first few days. That was very hard. We've brought back many of them, which is awesome, but we've laid off some people. Upper level positions have made decisions to cut their own pay, which is not easy. But it's better to start with us than the people on the front line.
We're trying to navigate through, working as hard as we can to create safe environments. And still provide great service, still serve great food.
The reality is, places are closing around the country. A lot are closing because they just can't pay the bills. Others are saying they'll close for two years and try again later. In the meantime, you lose the jobs, the community connections, the place for people to come together.
There's not a week that goes by when you don't hear about places closing. Two great independents closed in the last few weeks: Blackbird in Chicago and K-Paul's Louisiana Kitchen. They've been around for decades.
I've heard people express surprise that Zingerman's, with its national reputation, could be struggling alongside other places.
I've heard the same thing. "You'll be fine, everyone loves you here." It's awesome that they love us, but it doesn't pay the bills. And I feel super-supported.
Everybody's trying to figure it out. I think it's safe to say that there's almost no one that's not impacted and not stressed beyond their normal level of stress. I look at it that we're in it together.
I'm not saying the RESTAURANTS Act is going to fix all problems for all people. It's one small piece of a big puzzle.
Are you seeing issues with customers and masks?
I haven't read an article yet that doesn't say (masks) don't help (along with other safety and social distancing). It's not optimal, but we're making the best of it.
What do you think will happen next that will impact restaurants?
Right now I'm just trying to get through a couple days, a couple weeks, a couple months. I don't know. I can't help with a vaccine or treatment program. That's in the hands of people smarter than me.
I'm watching (virus case numbers) and hoping they don't go up a lot. I think if they need to close dining rooms again, then that's what they should do. I want the public, which includes us, to be safe. Down South, they had instances of people packing into bars and that clearly was unsafe and not smart. Hopefully, the governor doesn't have to take action to stop that here.
What's your message for restaurants around the state?
Stay grounded, treat everyone with dignity and be compassionate, because everyone is going through a hard time.
And what do customers need to keep in mind?
There's nobody that's doing well right now. Maybe pizza delivery. How people are surviving is merely a question of did they have savings, did they have access to borrowing, did they get a PPP loan, do they have relatives willing to help them?
The whole industry is in intensive care. Some people are in critical care, some are only in intensive care, some people are ready to get transferred in there. That's just the reality.
Other industries are struggling, too. If you own a gym, it's tough. If you own a hair salon, that's tough. I'm not here to say it's all about restaurants. It's one piece of the equation. It might be that this time, it's time to support independent restaurants.
We're not just a news organization, we're also your neighbors
We've been there for you with daily Michigan COVID-19 news; reporting on the emergence of the virus, daily numbers with our tracker and dashboard, exploding unemployment, and we finally were able to report on mass vaccine distribution. We report because the news impacts all of us. Will you please donate and help us reach our goal of 15,000 members in 2021?