Q&A with Rich Studley: Michigan hurt by 'arbitrary' coronavirus shutdown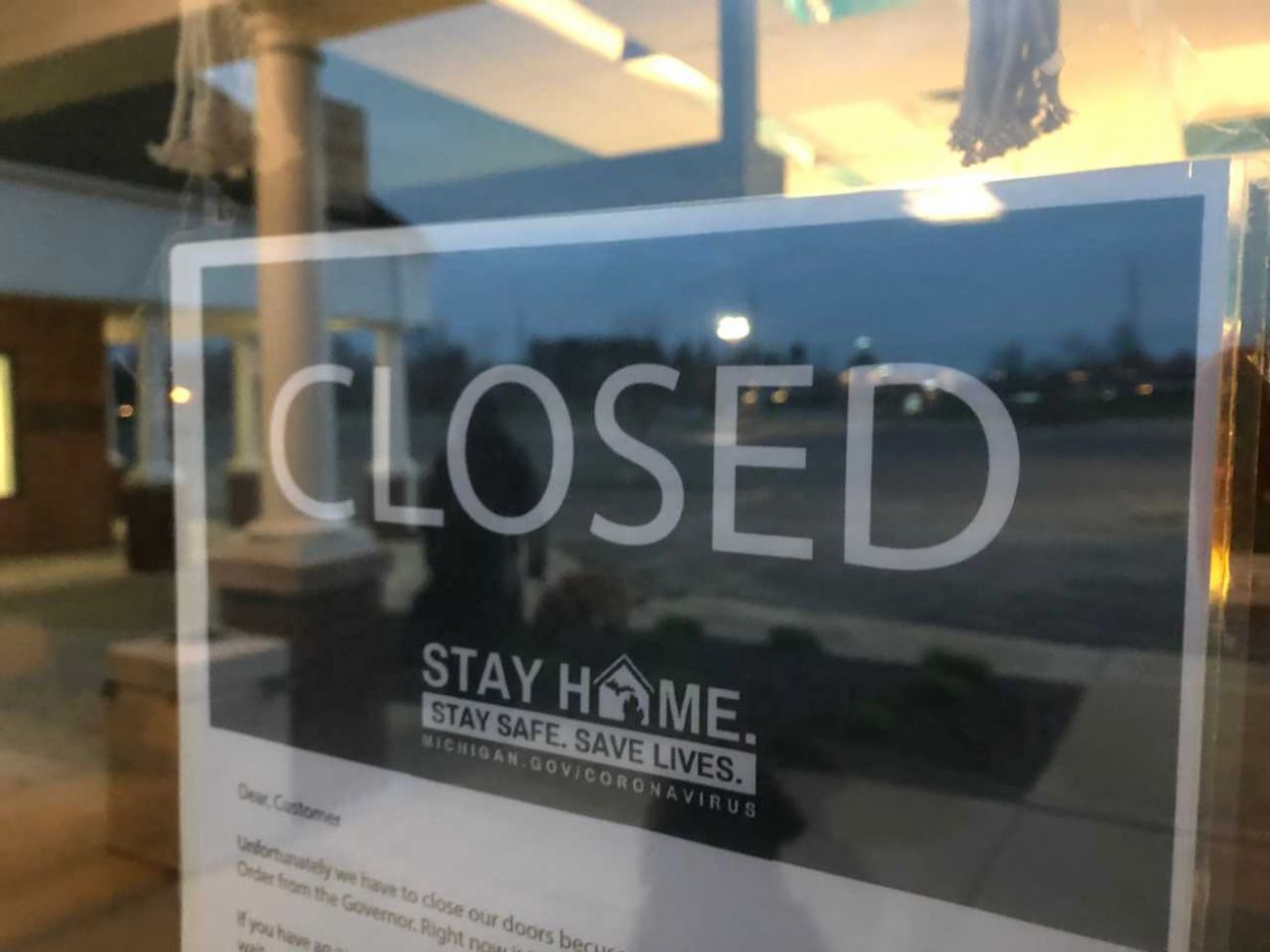 The Michigan Chamber of Commerce, the state's most powerful business lobby, often positions itself in the middle of statewide business debates.
Now, as the state sets coronavirus-related directives that included a statewide shutdown of nonessential businesses, the Michigan chamber has been taking a strong stance for regional plans.
"Are we heading toward another lost decade?" CEO Rich Studley recently tweeted. "Too soon to tell. However, it's now clear the statewide lockdown order was a colossal mistake & the Governor's penchant for unilateral decision making is driving Michigan down the road to a one state depression."
Studley, a 38-year employee of the Michigan chamber and in his 12th year as CEO, says political action is part of its advocacy for its 5,000-member businesses.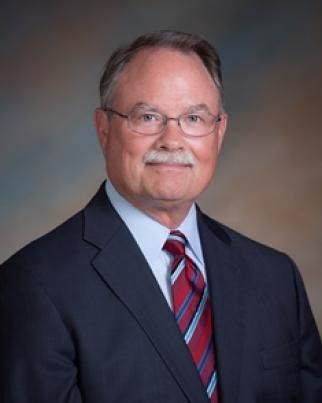 The organization has an annual budget of about $5.5 million. Like other businesses in the state, it's had to suspend some operations and reduce employees, going from 33 to 28, Studley said. And like many political organizations, it's also gearing up for Michigan's August primary and November election.
Bridge Magazine's business editor Paula Gardner recently spoke to Studley about where Michigan businesses stand as the state launches some reopening and what he expects in the near future.
Here are edited excerpts from the conversation:
How do you see the stay-at-home order playing out, now that it's being relaxed a bit?
We represent companies of all size and type in all 83 counties. Michigan chamber members employ over 1 million Michigan residents. So membership is a pretty good cross-section of the general business community. We have worked with Governor Whitmer and her administration on some issues. Before the first stay-at-home order was issued, the Michigan Chamber had the opportunity to offer input.
Our view was and still is that the first order was timely and necessary. When things really started to change in Michigan is with the second order, which went really from a stay-at-home order to a statewide economic lockdown.
That one-size-fits-all approach started to separate Michigan from other states. We started to receive a lot of questions and concerns from Michigan chamber members, whether they were major corporations or small businesses or medium-sized companies, that the governor seemed to be charting a much different course than other governors in other states.
That remains a concern today. Frankly, other states have done a better job of protecting lives and protecting livelihoods. I think that's going to be a challenge for the business community and the administration going forward.
You would have preferred a phased approach sooner?
When the governor transitioned from her first order, which was a stay-at-home order, to a much more severe, far more onerous statewide lockdown (when she extended and expanded the stay-home order on April 9), that's when the governor started to take a course that is quite different. We continued to provide input to the executive office and state agencies. At the Michigan chamber, one of our responsibilities is to work with Michigan's governor, whoever that governor is, to achieve good public policy.
Part of the recommendations we made to the governor, from the very beginning, was to whenever possible use national standards or to use standards that were in common practice in surrounding states.
The first big departure from over 20 other states was the governor's decision to focus so heavily on essential versus nonessential businesses. You'll hear many workers say, if it's your job, it's essential. If it's how you support yourself, it's essential. We had recommended a three-part test. Yes, go ahead and look at essential and nonessential, but also look at interruptable and non-interruptible and also look at the level of health risk. Is it relatively low, is it midrange or higher?
A serious flaw … was her refusal to use federal CISA standards that 20 out of 26 governors in other states used to determine who was a critical infrastructure worker who could continue to work. Most other states did not completely shut down; since then, the governor has continued to pursue very stringent, very onerous requirements that are unlike those used in other states.
We have a lot of members … who do business in both Michigan and Ohio. Even today, those companies tell us it is far more difficult to do business in Michigan than in Ohio.
If your approach had been taken, where do you think we'd be in terms of COVID cases now and what would be different in the economy?
Our view is that the first stay-at-home order was timely. It was necessary. The focus of that order to stay at home when possible — social distancing, washing your hands, wearing a mask — all of those measures proved to be effective. We believe all of those measures could have been achieved without shutting down the manufacturing and construction industries.
Over a million Michigan residents have been thrown out of work. Not because of the economy, but because their employers were ordered closed by state government. We have over 1 million Michiganders who have applied for unemployment benefits in the last two months. That severe statewide, one-size-fits-all economic shutdown has resulted in skyrocketing unemployment and it is draining the employer-financed unemployment trust fund.
Gov. Whitmer recently announced partial reopening for parts of northern Michigan and the Upper Peninsula. What are your thoughts on that?
We hope they'll be helpful. Three out of four restaurant workers are unemployed. For over two months we were and still are strong advocates for a regional approach.
[The shutdown has] unnecessarily had a devastating impact on working families and tens of thousands of businesses. You see that in skyrocketing unemployment, you see that in the number of business closings, you see that in the number of layoffs, you see that in the last few weeks with the state government projecting multibillion-dollar budget deficits. That's what happens when one person decides arbitrarily to shut down the state's economy.
If manufacturing had continued, were people really ready to buy cars? How do you measure what could have been avoided?
Automakers may have chosen voluntarily to hit the pause button. We heard a lot from non-auto related manufacturers in West Michigan who are global companies who have had plants operating in Europe and in Asia operating safely and they were forced to shut down when they could and should have been allowed to operate safely.
This horrendous economic impact started piling up with the second economic shutdown.
A lot of our members are in agribusiness or construction. [It hurt them by the state] not being more discerning about who could continue to work safely. We have dozens and dozens and dozens of examples every day in the early days. Lawn care companies. Why were they closed?
Part of the challenge is that, despite their best efforts, many of the decisions that were made by the governor appear to be arbitrary and just didn't make sense in the real world of how people run businesses and interact with employees and their customers.
What are you looking ahead at as the state opens?
We did a survey (of Chamber members) a couple of weeks ago and asked the question: What is the single most important thing the state government could do to be helpful to you?
About two-thirds of the respondents said, "Lift the order."
One of our concerns is that as executive orders are lifted or expire, they will be replaced with an equally burdensome regulatory mandate.
Such as?
Over the past two months, we have often heard from major corporations, large and successful enterprises with in-house legal counsel, with experienced industrial hygienists, with big HR departments, who have read the governor's vague and constantly changing executive orders and have called us to say, "we simply don't know what's required of us."
I think it's critically important as we start to reopen the state that expectations are more clear and that they are reasonable and that state government understands this is a very different world.
Our view is that the changes announced (May 18 to reopen 32 counties) are long overdue. We have been a strong advocate for regional approach, and now we are seeing long overdue relief for northern Michigan and the Upper Peninsula. The announcements were the same things that legislative leaders proposed several weeks ago. We could be farther ahead in looking at opening up West Michigan, or the Bay City-Saginaw-Flint area. I think it will be some time before the governor opens some businesses in Detroit or Wayne County, and we understand that. But we think there's an urgent need for some action and we need to be farther along.
What kinds of changes?
We may see more employees and employers talking about who really needs to come into the office and how often. We're learning that some people who've never worked at home before are pretty good at it.
If you're working on an assembly line at Ford or GM, you can't do that on the internet. You have to show up. There's also that need in the service sector where teams have high levels of creativity and synergy and collaboration. We're all learning about technology and there will be some surprising challenges about how Americans interact.
How do you see businesses adjusting?
There's a lot of uncertainty in the workplace. I think a big challenge for the next few months will be to reopen safely in a way that restores the confidence of customers and employees. One thing that surprises me is how many ordinarily reasonable people have just become terribly fearful. I think some of that is the gray area between social distancing and social isolation.
What do you think the business survival rate will be, if things stay slow?
We have a lot of members in West Michigan, and northern Michigan and the U.P. Some of them will have July, August and September to make two-thirds or three-quarters of their revenue for the year. That's part of the reason we're pushing so hard for the regional approach.
I would estimate that we literally have hundreds and hundreds of members that, if they're not able to reopen by the end of May, are already in serious financial trouble. We're concerned that there may be thousands of small companies or major corporations that won't reopen because they're permanently closed in the next six months to a year.
How do you rate our economic development position?
Going into this year, because of the things that had happened over the last 10 years to improve Michigan's economic competitiveness, I think Michigan's image was positive. We were viewed as a state that was increasingly competitive and well-managed.
In the last few weeks, as it's become more and more apparent that Michigan is an outlier, that we are failing to protect jobs and our economic health and our public health all at the same time. … Hopefully we can turn the corner and get that behind us.
Lots of states have one anchor industry. We have three: manufacturing, agribusiness and tourism. We're still at 10 million people. We're still the Great Lakes State. Our fundamentals are still strong.
Do you expect proposals to change business taxation as the budget crisis unfolds?
That's an area that is one of our biggest concerns. Michigan is one of the states that allows initiative and referendum.
One of the challenges we have in Michigan is that our signature requirements for Constitutional amendment or a statutory initiative are very, very low. One troublesome trend that we worry will be accelerated is that out-of-state groups with national agendas will view Michigan as a spot on the chessboard.
I have a concern that instead of looking very hard at state government and looking at what is essential and a priority versus what is not, that some people will call immediately for a bailout from the federal government. Some states are well-managed and efficient, and others are not. I can see both sides of that argument.
I think you can already start to see some individuals and groups lay the groundwork for a massive increase in individual and business taxes. The groups that want a graduated income tax, which would be economic development suicide for our state, may try to capitalize on this situation. We'll stand guard against that.
Any other expectations?
We are trying to be very careful in our choice of words. We are talking about reopening and getting back to work. We're not talking about returning to 'normal' if you think 'normal' was how businesses operated nine months ago or six months ago.
I think there will be a very tough debate over how to balance the current budget and an even harder debate for the state budget for the fiscal year that starts in October. We'll be monitoring that debate as it develops. We'll be very actively involved.
I see the economy getting back on track. I anticipate 12 to 18 months to return … but in six to 12 months, there will be a bit of a sorting-out process.
We're not just a news organization, we're also your neighbors
We've been there for you with daily Michigan COVID-19 news; reporting on the emergence of the virus, daily numbers with our tracker and dashboard, exploding unemployment, and we finally were able to report on mass vaccine distribution. We report because the news impacts all of us. Will you please donate and help us reach our goal of 15,000 members in 2021?