'Scary times' for Michigan restaurants won't end when dining rooms reopen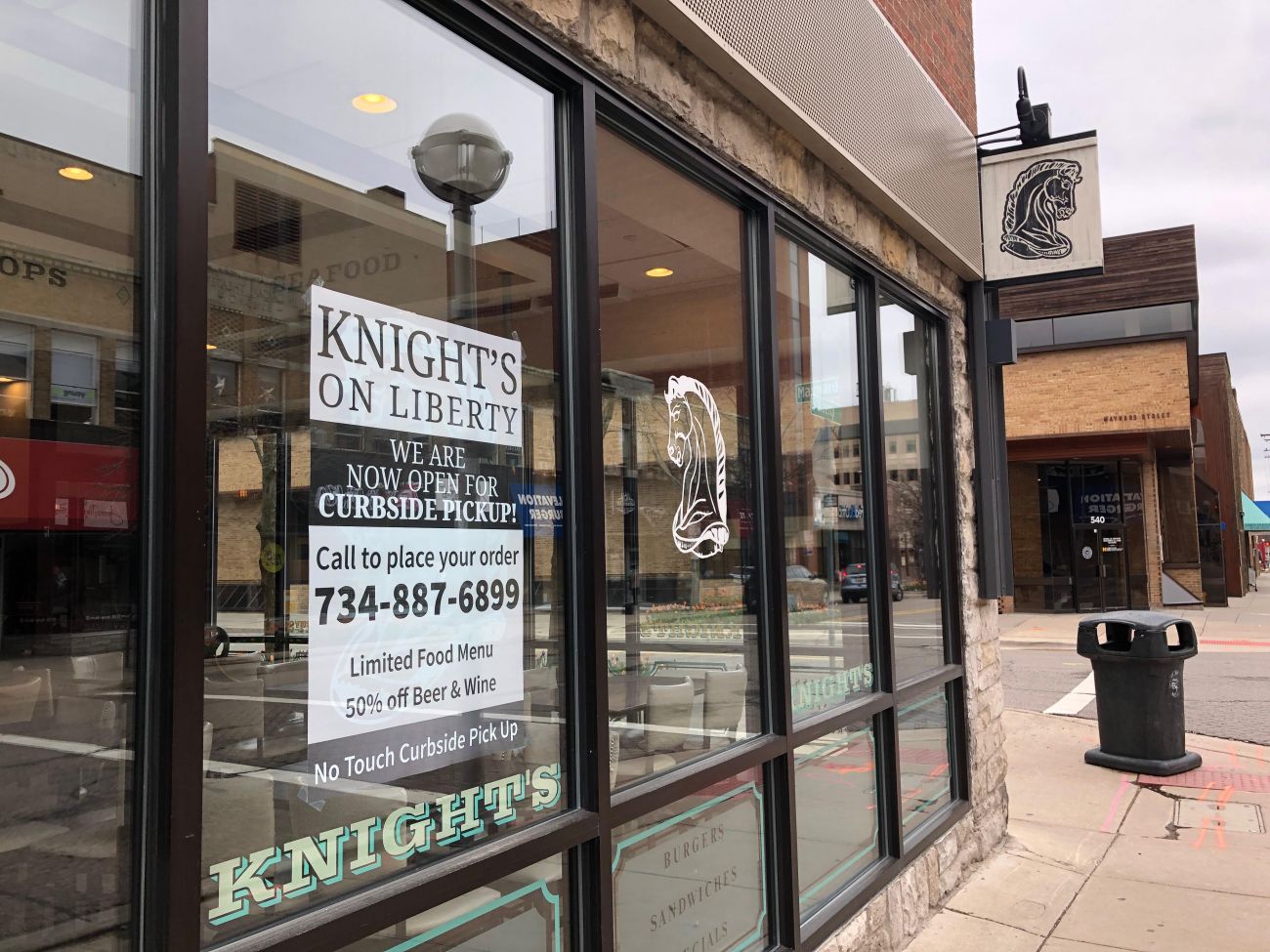 Michigan's battered restaurant industry wants to learn when it can reopen.
But even as restaurateurs hope to rehire staff and rebuild confidence among customers scared of the coronavirus, they also say they're bracing for the next struggle: making enough money to stay open.
After losing more than $1 billion in sales just during April, restaurant owners say their futures hang not just on opening their dining rooms, but whether they can generate the revenue to fund long-term hiring and operations.
Survival may hinge on two factors: dining-room capacity and carry-out sales. Affecting both, owners say, will be how confident customers feel about returning to their favorites eateries.
4 ways to boost survival chances for Michigan restaurants
More outside seating. Many restaurants hope to expand into adjacent public areas to increase capacity.
Industry-specific guidelines on federal loans, like the Paycheck Protection Program. Payback on the loans that start after dining room reopening will give restaurants time to rebuild cash flow.
Increased delivery options. Many owners hope for decreased regulations on beer and wine delivery by third-party services.
Guaranteed access to personal protection equipment. Items like masks, gloves and sanitizing products will be needed in high volume; disposable plates and menus might be, too.
"When the governor says you can open up, that will be one part of the tale," said Steve Loftis, CEO of Harbor Restaurants in Grand Haven. "[The rest] will happen in the next 24 months to see what their sustainability is."
Some, he said, won't make it. "We know that."
Michigan restaurants were closed to sit-down customers as of 3 p.m. March 16. A month later, according to the Michigan Restaurant & Lodging Association (MRLA), 53 percent had temporarily closed. Two percent closed permanently, while the rest relied on carry-out business, generating a fraction of previous sales.
For an industry with typical profits at 3 percent to 5 percent of revenue, the downsizing is devastating.
"These are scary times for everybody," said Ari Weinzweig, a co-founder of Zingerman's Deli in Ann Arbor. "Small restaurants depend on tomorrow's sales to pay the next day's bills. The restaurant industry is not one in which margins are high, even in good conditions. I assume nearly every restaurant in the country is losing money. Probably a lot of money."
These are scary times for everybody. .. . I assume nearly every restaurant in the country is losing money. Probably a lot of money."

— Ari Weinzweig, co-founder, Zingerman's
The GOP-controlled House on Thursday passed a bill calling for them to reopen May 15 along with bars, gyms and casinos, but later that day, Gov. Gretchen Whitmer issued an executive order forcing them to stay closed until May 28.
It is also still unclear what kind of capacity limits may be set once restaurants reopen.
Many Michigan operators say they expect no more than 50 percent of their seating to be allowed to enforce social distancing. But other states are seeing lower limits, such as Florida, where capacity is 25 percent when restaurants reopen Monday.
Whitmer's reopening outline says decisions by industry will be based on risk factors for spreading coronavirus. Sit-down restaurants have a lot of them: high employee and public interactions; indoor workspaces with shared equipment; workers who often rely on public transportation.
But it's also an industry trained in sanitation processes with licenses based in part on their ability to control the spread of contamination, said Loftis, past chair of the restaurant and lodging group.
The industry's importance to the Michigan economy means that identifying reopening protocols should be a priority, said Justin Winslow, CEO of the trade association. Restaurants account for 8 percent of the state's labor force, with 249,000 people laid off or furloughed as of mid-April.
National projections also show grim numbers: 8 million restaurant employees have been laid off or furloughed, representing two-thirds of the industry's workforce. At least $80 billion in sales will be lost by the end of April, according to the National Restaurant Association.
"No one is doing as well," Winslow said.
The promise and limits of carry-out
Bell's Brewery expected to launch summer with its popular series of Oberon Release Parties in March. It was part of what staff expected to be a full year of new craft beer experiences around the country. Instead, the restaurant closed and brewing dropped dramatically.
"For a beer business, we haven't been able to pour much beer," said Ryan Tovey, director of hospitality at Bell's Eccentric Cafe in Kalamazoo.
But when the craft brewer decided to reopen its restaurant on April 17 with curbside pickup, staff decided to experiment with its menu. The first pasta dinners, served with beer bread, sold out, giving staff some encouragement to keep trying new things.
Now Bell's is looking at curbside pickup "with as much creativity as possible," said Tovey. Inspiration is coming from staff and customer input. Nostalgia prompted the first fried chicken bucket offered at the brewery. That it also travels well in containers gave it an edge.
Among Michigan restaurants, 45 percent are now open and serving carry-out meals. They see customers wanting eat-out options, and they're adapting menus and staff. Evidence shows there is a market for carry-out in a pandemic.
Domino's Pizza reported from its headquarters in Ann Arbor that national sales grew 7.1 percent from March 23-April 19.
The Knight family started curbside pickup at its Knight restaurants on the west side of Ann Arbor and Jackson. They also were among at least 50 restaurants across Michigan that added grocery pickup to dining menus. Lindsay Kendrick, marketing director, estimated sales are down 60 percent. About 100 workers were laid off.
Even with those numbers, Kendrick said, the strategy generated a cash flow and let the restaurant serve customers until dining rooms reopen. Sales are increasing by the week.
"We're probably doing better than most restaurants," she said.
Yet carry-out comes with risks and pressures to keep from losing money. Zingerman's Deli in Ann Arbor has earned national accolades, but its reputation isn't enough to retain its sales during the pandemic. Weinzweig said sales, which include delivery, are about 35 percent of pre-coronavirus times. That's about the same as Zingerman's Roadhouse on Ann Arbor's west side.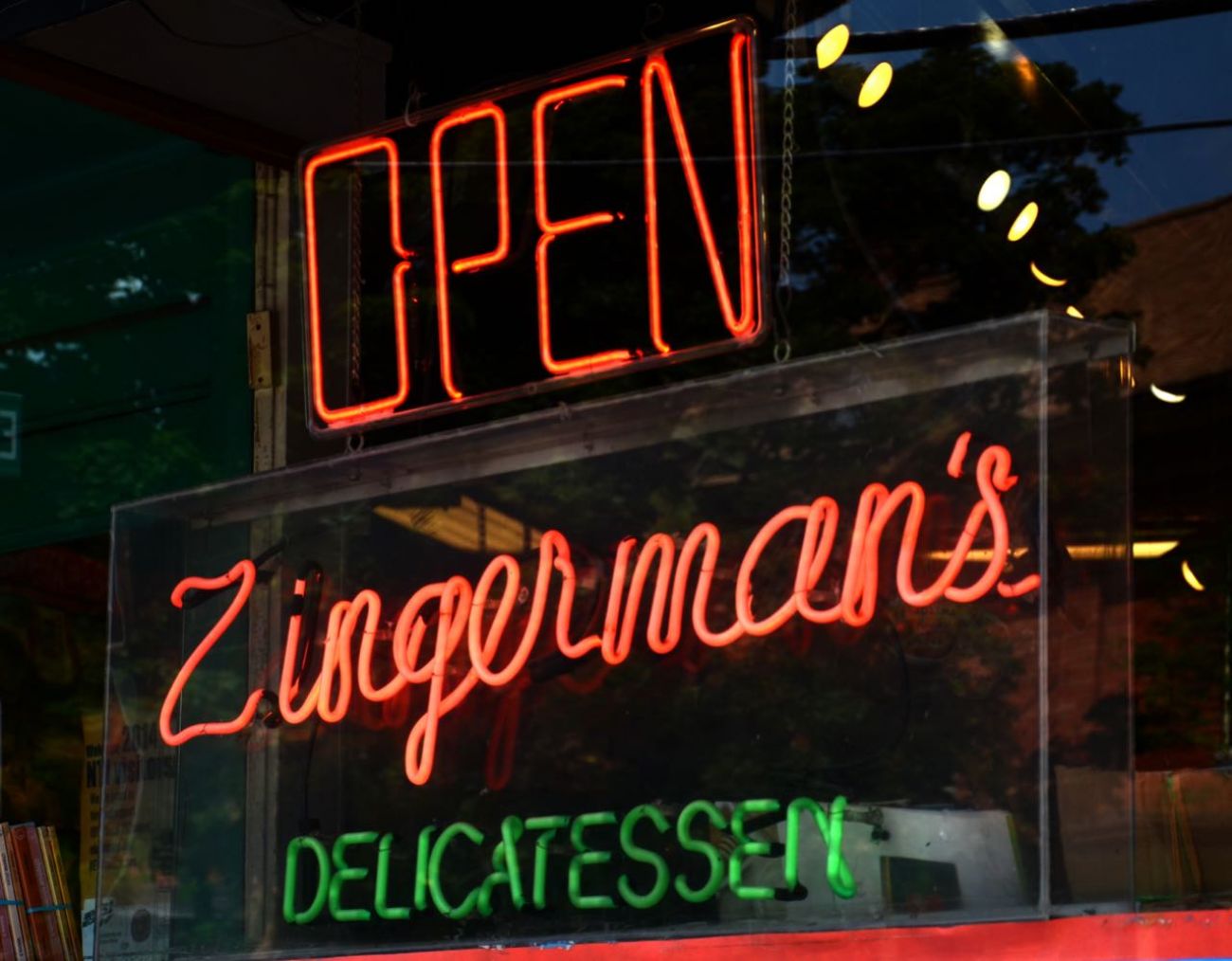 Depending on overhead, Winslow said, a restaurant may break even if it hits 30 percent of pre-COVID-19 sales. Overhead will be reduced if staffing and supplies are managed at a lower level, but many costs — like rent — remain fixed. Some restaurants need to reach 70 percent of previous sales to keep from losing money.
For a restaurant that serves alcohol, there's more pressure with carry-out: Most lose the high-profit sales of beer and wine served by the glass with a meal.
The issue doesn't just affect independent restaurants but publicly owned restaurant groups like Bloomin' Brands, which laid off nearly 2,300 of its employees at 34 restaurants that it operates in Michigan, chains like Outback Steakhouse and Carrabba's Italian Grill. Another of its chains, Bonefish Grill, saw an 83 percent decline in sales over the previous year during the third week of March, according to its public filings.
Knight's received a federal Small Business Administration Payroll Protection Program loan, which requires workers to be called back. That's one reason the family reopened Knight's on Liberty, near the University of Michigan campus, on April 30.
Some restaurants, like Bell's Eccentric Cafe, say carry-out serves another purpose: practicing to serve dine-in customers again.
Zehnder's in Frankenmuth tried take-out service for a week in March, but then shut down all operations, including the restaurant and nearby Splash Village hotel. Now, the lower-level cafe reopens May 1 on weekends.
"We have to get the kitchen up and running again," said John Shelton, vice president of marketing and sales. "It's not like switching on a lightswitch. "
The move, he said, "will help us make that segue from takeout to in-room dining."
Smaller dining rooms
Zehnder's is one of two restaurants in Frankenmuth that helped to make it one of the top tourist destinations in Michigan. With the Bavarian Inn, the pair serve over 2 million chicken dinners a year, according to the city's Chamber of Commerce.
The size of the dining rooms at Zehnder's gives the 1,500-seat restaurant a chance to configure any number of tables the state allows it, Shelton said, and it can scale up or back as needed.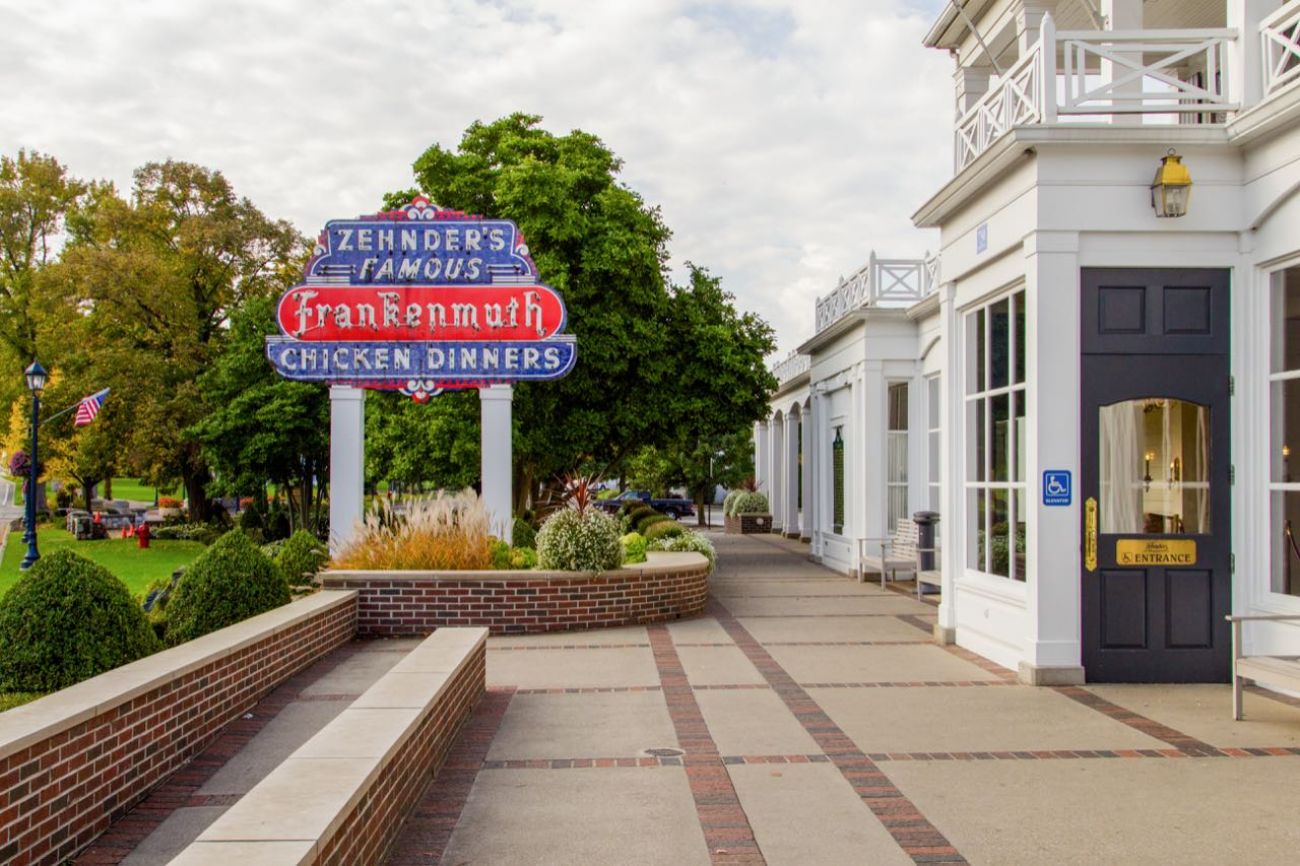 Smaller restaurants feel more pressure, even when they agree with keeping patrons six feet apart.
Lobsterfest is a 37-year tradition every June at Ashley's in Ann Arbor, and co-owner Jeff More is not willing to give it up. The 38th version of the menu that draws a capacity crowd is taking shape amid questions of public health safety. More also is left wondering how many people he'll be able to serve.
Outside dining has 24 seats, but More thinks he'll have 16 to allow for social distancing. And he may get 60 seats out of the 134 allowed inside. The bar seating won't be open, to protect the bartender. That takes him to 50 percent. If fewer are allowed, he'll have to make more carry-out sales without the alcohol that adds to his bottom line. That's part of what's driving him to explore selling prepared foods through retail outlets.
Similar situations are facing many establishments in Michigan.
"It will become a very big challenge," said Loftis. "I don't know any business that can run at 50 percent."
Looking to the future, restaurant owners recognize they're making short-term decisions with long-term implications.
Asked if his calculations show that he'll make money after reopening, More doesn't hesitate to reply: "No."
He's already paying for all of his full-time workers' health insurance while they're off, and chose to close completely in March, avoiding what he called "death by 1,000 papercuts."
Reopening means "I'll have taken on more debt," he said. But, like other owners, he says he's hopeful. "It's a long game. I have to ask: Can I make more money in a year or two from now?"
Will customers return?
Like Bell's, restaurants as an industry started 2020 with sales gains from December and optimism about the year. Nearly half expected higher annual sales, and just over half saw more customer traffic in January, according to NRA research. Pressures came from hiring, due to the low unemployment rate. And customers continued to look for memorable dining experiences, prompting menu experimentation
That snapshot from just a few months ago may feel like a lifetime to anyone running a restaurant in Michigan, where unemployment filings by the end of April represented more than 25 percent of the workforce.
When dining rooms were closed by executive order, restaurant owners said they'd already started to see a slowdown in customer traffic. People were already nervous about COVID-19 and reports from Washington state that it would spread across the United States.
Now, as Michigan has more than 41,000 coronavirus cases and nearly 3,800 deaths, restaurant owners face not just strategic decisions. They're also wondering what it will take to make people confident about returning to dining rooms.
As criteria for reopening rolls out from the U.S. Centers for Disease Control and Prevention and state officials, dining operators say they can align their operations with whatever is requested to reduce risk.
Most already plan new cleaning procedures and health testing for staff. Masks and gloves will be common. Disposable utensils and plates are options, too. The MRLA is working with the public on many decisions, Loftis said. "They're going to have opinions about what is safe."
The University of Michigan's Survey of Consumers is tracking the decline in consumer confidence, which is driven in part of the falling economy. But, it reports, health threats are consumers' top concern.
"The first glimmer of the restoration in confidence will not be due to an improving economy, but when consumers become convinced the spread of COVID-19 has been effectively contained," according to an April 17 report from the group.
Restaurant operators describe themselves as optimists, and they say they're cheered by any success story in their industry. But they're also hearing about their counterparts' struggles.
According to a survey for the Independent Restaurant Coalition, just 20 percent of restaurant owners in cities with shutdowns say they are at least somewhat certain that they will be able to sustain their businesses until normal operations resume.
"We want to give everyone a fighting chance to reopen ... and be a part of the economic mix in Michigan," said Loftis, past chair of the restaurant and lodging group.
"If you lose these small restaurants in communities around the state, you've lost a lot."
RESOURCES:
Business Watch
Covering the intersection of business and policy, and informing Michigan employers and workers on the long road back from coronavirus.
Thanks to Business Watch sponsors:
Support Bridge's nonprofit civic journalism. Donate today.
We're not just a news organization, we're also your neighbors
We've been there for you with daily Michigan COVID-19 news; reporting on the emergence of the virus, daily numbers with our tracker and dashboard, exploding unemployment, and we finally were able to report on mass vaccine distribution. We report because the news impacts all of us. Will you please support our nonprofit newsroom?