Ten things that might surprise you about Michigan's economy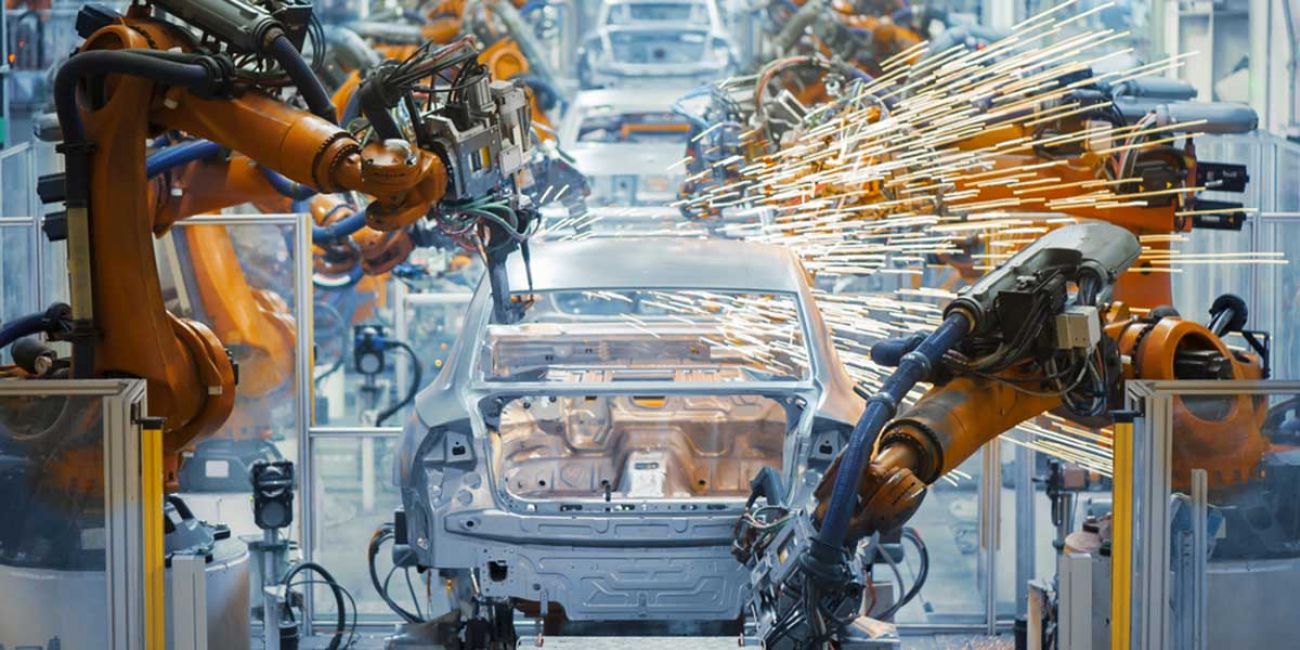 Michigan is all about manufacturing, agriculture and tourism, right? Think again.
A close look at Michigan's 14 metropolitan regions offers plenty of surprises, including growth in mining in southeast Michigan, construction in Kalamazoo and information technologies in Ann Arbor.
Here's 10 things you may not know about the Michigan economy.
Related: Michigan's economy is bigger than ever. Now is the time to diversify
Related: See what industries are fueling economy in your Michigan area
Slideshow: Michigan's regional economies ranked by growth since 2009
Manufacturing not No. 1 in Detroit
The six-county region comprised of Wayne, Oakland, Macomb, Livingston, St. Clair and Lapeer counties has seen a remarkable improvement since the lows of 2009, growing faster than the state and the nation. Comprising nearly 4.3 million people, the region's $253 billion of economic output (2016) is greater than that of 27 states and comprises just over half of Michigan's entire GDP.
But here's a shocker: Known as the home of the automotive industry, manufacturing is not the No. 1 sector. That spot now belongs to the finance, insurance and real estate sector, which makes up 21 percent of private industry gross domestic product. Manufacturing is No. 2 at 19 percent. Finance was second fiddle to manufacturing until 2004 when it took over the top spot.
Job growth capital? Grand Rapids
Grand Rapids endured a more shallow decline going into the recession, even though it relies even more heavily than Metro Detroit on manufacturing (27 percent to 19 percent of the local economy).
Grand Rapids did so in part because its factories were not tied as directly to making cars and trucks, and all of its top 3 sectors – manufacturing, finance and professional and business services – grew over 30 percent from 2009 to 2016. The region added nearly 50,000 jobs since 2001, growing to more than 495,000 jobs in 2016, recovering twice as many jobs as it lost during the recession.
Related: Demand for Michigan workers is very high, but many have given up looking
Related: Michigan business climate improves, but educated workforce is shrinking
Midland tops growth
No regional economy in Michigan has kept pace with the national GDP growth rate of 29 percent since 2001 – yet another indicator of how deep the Great Recession bruised the Great Lakes State.
But Midland, the state's third smallest metro area, with an economy valued at just over $5 billion annually, grew at 23 percent, besting Grand Rapids (22 percent) and Kalamazoo (14 percent). Metro Detroit's economy in 2016 was 3 percent larger than in 2001, after adjusting for inflation.
Go west
On a ranking of all regions for growth, Kalamazoo is middle of the pack, at about 11 percent since 2009. But the two-county region (Kalamazoo and Van Buren), actually grew between 2001 and 2009 as much of the rest of the state was in free-fall. So the highs are as high – but it didn't suffer the lows, either. And overall, on jobs, wages and economic growth, Kalamazoo has far outperformed the rest of Michigan, helped by a 61 percent surge in the finance, insurance and real estate sector, pushing that area to the biggest single portion of local economy, now bigger than manufacturing.
Jackson not in hole
Helped by a 45 percent jump in manufacturing, Jackson enjoyed some of the strongest post-recession growth, with its overall economic output rising 16 percent since 2009 and 5 percent overall since 2001.
And though jobs are down slightly, average weekly wages grew at one of the highest rates and in 2016 were nearly 7 percent above 2001 levels, adjusted for inflation. The education and health care sector grew a robust 31 percent to climb to the No. 2 spot in the economy.
Gains in unlikely areas
Across the state, sectors big (manufacturing) and small (mining) showed strong gains depending on the region, from 2009 to 2016.
In hard pressed

Flint, the management of companies sector grew eightfold to $173 million; the information sector – publishing, telecommunications, Internet services – more than doubled to $933 million.

In

Jackson, the administrative and waste management services sector jumped 68 percent to $206 million.

To the east, in

Monroe, there was a 65 percent growth in the professional and business services sector, now generating $475 million in GDP.

Kalamazoo

is building things again: the construction sector rose nearly 55 percent to $864 million.

In

Midland the real estate sector, perhaps buoyed by the merger of Dow and DuPont, jumped 58 percent to $433 million.

Battle Creek

got a big bump from the Firekeepers Casino that opened in 2009 – accommodation services there climbed 40 percent to $139 million.

The information sector in

Ann Arbor grew markedly too: It gained 46 percent and is now worth more than $1 billion

And as for natural resources and mining, that grew nearly 50 percent in the

Detroit region to $555 million in 2016.
Corridor of pain
The Saginaw Bay region has seen better days – the Flint, Saginaw and Bay City regional economies are all smaller than they were in 2001. The move away from heavy manufacturing plummeted jobs. And the adoption of two-tier pay scales and the move to lower paying service sector work helped push average weekly wages down in the region as well.
Government works – if you can get it?
For years, the Republicans who've consistently held power in Lansing have pushed to shrink government.
Government jobs comprised 22.8 percent of Lansing's regional economy in 2001. Over the next 15 years, that shrank by nearly a quarter as all other major sectors grew. Government now comprises 20 percent of metro Lansing economy. Meanwhile, in Ann Arbor, government spending grew to 29 percent of the local economy, up from 22 percent.
Kind of blue
Ann Arbor has enjoyed a resilient economy for decades, in part because it's home to the University of Michigan, which employs about 45,000 workers.
But though it did not see its gross domestic product fall as much as the state from 2001 to 2009, it saw a bigger drop in jobs and wages and its overall economic recovery has been tepid, below the growth rates of nation and even the state. While the state was growing more than 19 percent from 2009 to 2016, Ann Arbor grew just 4.8 percent. Overall, since 2001, it grew 3.3, just over half as much as the state grew.
Michigan economy not 'plugged in'
In some ways, the Michigan economy reflects the dominant sectors that drive the national economy: both have a similarly sized education and health care sector and the professional and business services sector and wholesale and retail trade sectors are on par with the nation.
But Michigan's manufacturing sector is far larger – 19 percent of the economy compared to 11.8 percent nationally. Yet nationally, the information sector, which comprises telecommunications, broadcasting, internet services and publishing, is twice as large than Michigan's 2.5 percent ($12.9 billion in Michigan) of state economy. Nationally, it generates nearly $925 billion in gross domestic product – and has nearly doubled in size since 2001 (up 44 percent in Michigan)
Business Watch
Covering the intersection of business and policy, and informing Michigan employers and workers on the long road back from coronavirus.
Thanks to Business Watch sponsors:
Support Bridge's nonprofit civic journalism. Donate today.
We're not just a news organization, we're also your neighbors
We've been there for you with daily Michigan COVID-19 news; reporting on the emergence of the virus, daily numbers with our tracker and dashboard, exploding unemployment, and we finally were able to report on mass vaccine distribution. We report because the news impacts all of us. Will you please support our nonprofit newsroom?