Opinion | Gov. Milliken's enduring legacy: civility, bridging divides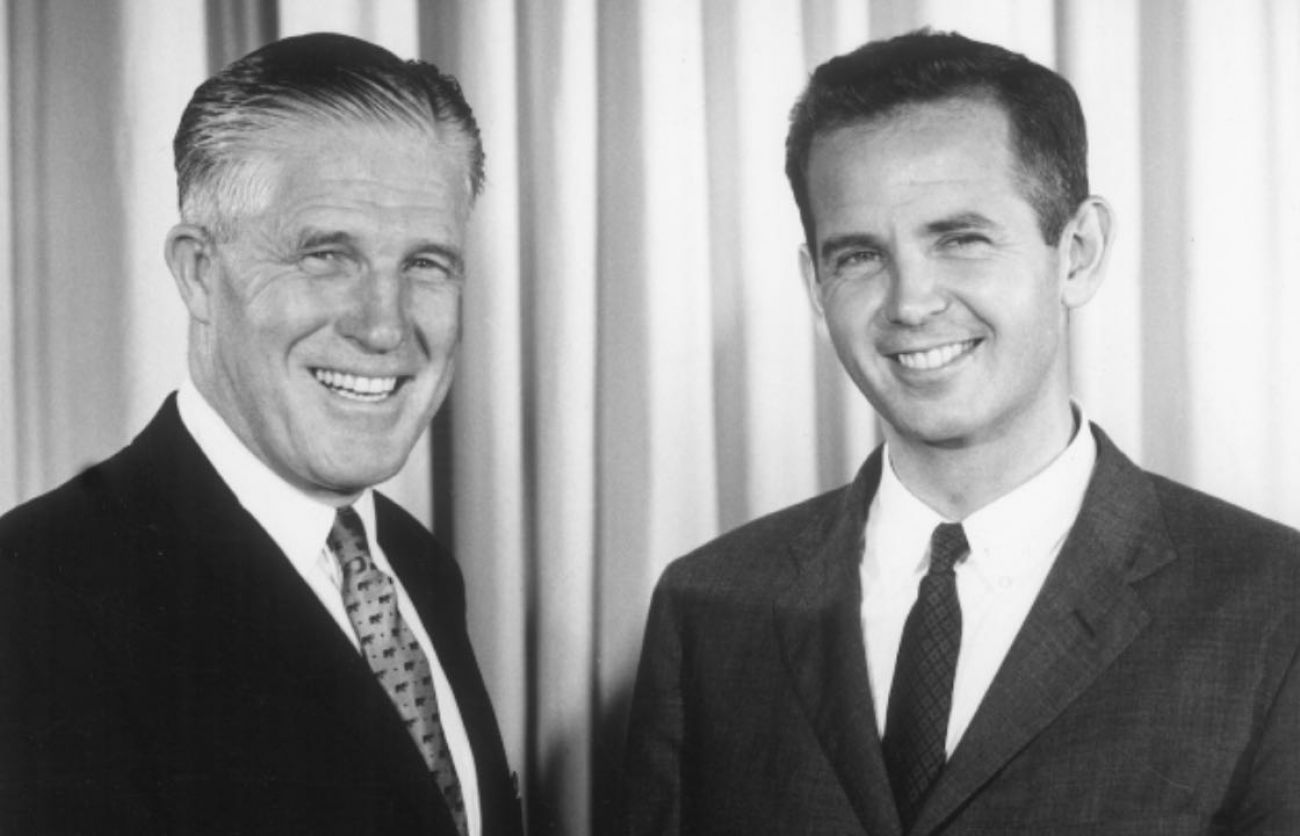 Former Gov. William Milliken, who died Oct. 18 at the age of 97, was a member of what Tom Brokaw called the Greatest Generation, risking his life in bombing missions during World War II. In civilian life, as the longest-serving chief executive of Michigan, he also was part of the Greatest Environmental Generation, playing an instrumental role in crafting the clean air, water and natural resources laws that continue to benefit citizens. His legacy as governor, though, reaches well beyond environmental reform.
In the two years I spent researching and writing his biography, I came to realize that the typically sunny, earnest and reflective public persona of the governor was also the man in private. Even though the book was not always flattering, he didn't try to change a word. He said history, not he, would make the final judgment.
Milliken's values and temperament were deeply rooted in his secure Traverse City childhood. Surrounded by woods and water, he cherished the outdoors. Public service was a family tradition; his grandfather and father served in the Michigan Legislature. He often recalled his mother's admonition when in adolescence he announced to his family his political ambition: "I hope you'll be a statesman rather than a politician," she said. Another early experience stuck with him. A sign at the entrance to the local country club warned, "Gentiles Only." Milliken's father told the young Bill that this was unacceptable bigotry.
An equally significant influence on Milliken was his military service. In 1943, he signed up for active duty in the Army Air Corps. He flew 50 bombing missions as a waist gunner, sustaining injuries in a 1944 mission and surviving two crashes.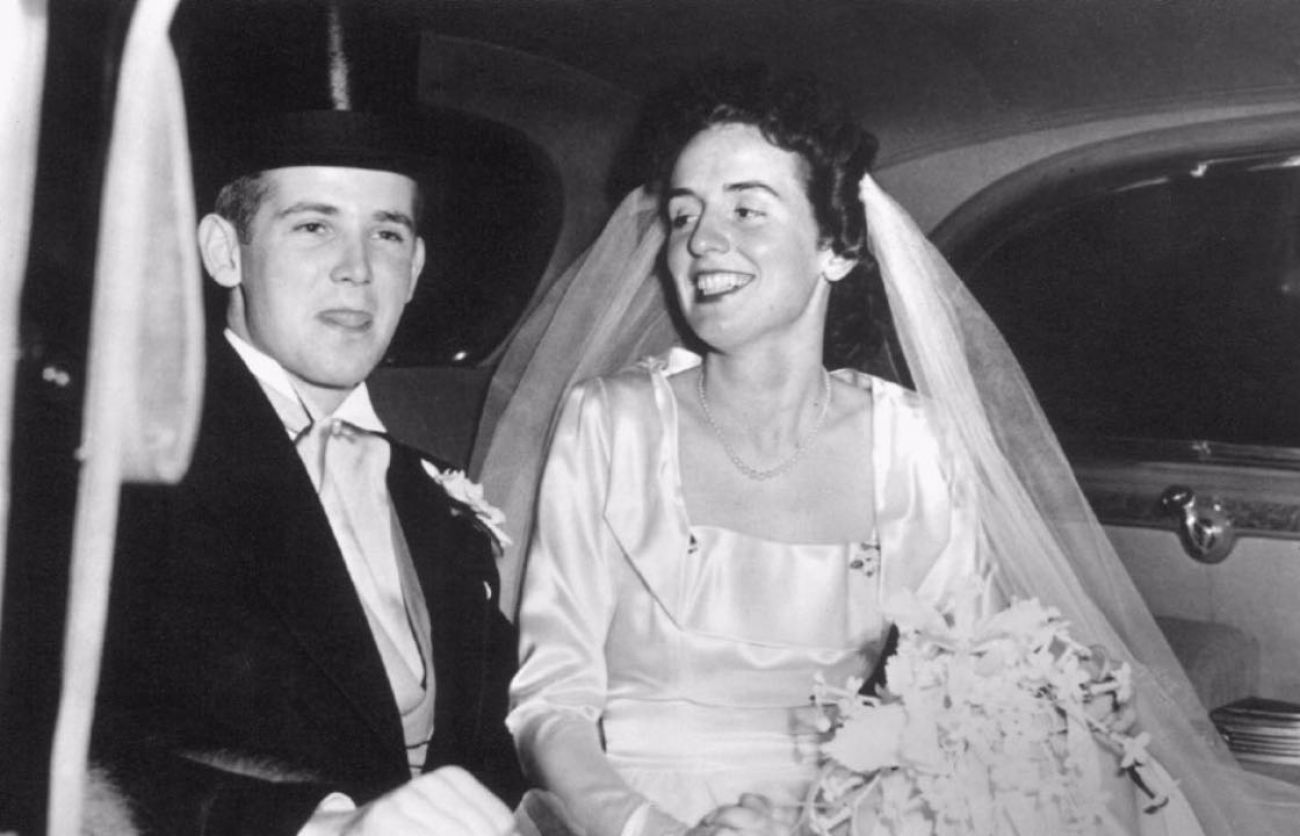 After the war, Milliken returned to Traverse City and married Helen Wallbank, who years later would become a beloved – and controversial – public figure in her own right. He was running the family department store in downtown Traverse City, but always had his sights set on politics.
In 1960, in a foretaste of his sometimes strained relations with his own political party, Milliken challenged the conservative Republican incumbent, winning election to the state Senate district in northwest Lower Michigan. He rose to Republican floor leader in his second two-year term and in 1964 – although not the preferred choice of Gov. George Romney – he secured a place as lieutenant governor on the Republican ticket. The Romney-Milliken ticket won that year and in 1968, and in January 1969, when President Richard Nixon selected Romney for a Cabinet post, Milliken inherited the office of governor, where he would serve until Jan. 1, 1983.
Milliken quickly demonstrated concern for the state's great cities, establishing an office in Detroit. The gentlemanly governor and earthy Detroit Democratic Mayor Coleman Young, elected in 1973, formed an unlikely partnership, seeking to increase state aid to the city. By the time of Milliken's third successful campaign for governor in 1978, Young informally let it be known he preferred him over the Democratic candidate. Milliken won heavily Democratic Wayne County.
Milliken distinguished himself from many fellow Republicans with consistent support for civil rights and women's reproductive choice. His appointments included a significant share of African Americans. At his fourth swearing-in in 1979, instead of asking a Michigan Supreme Court justice to administer the oath, he turned to Detroit Common Pleas Judge Jessie P. Slayton, a black woman who had supported Milliken. He vetoed numerous appropriations bills barring Medicaid abortion funding.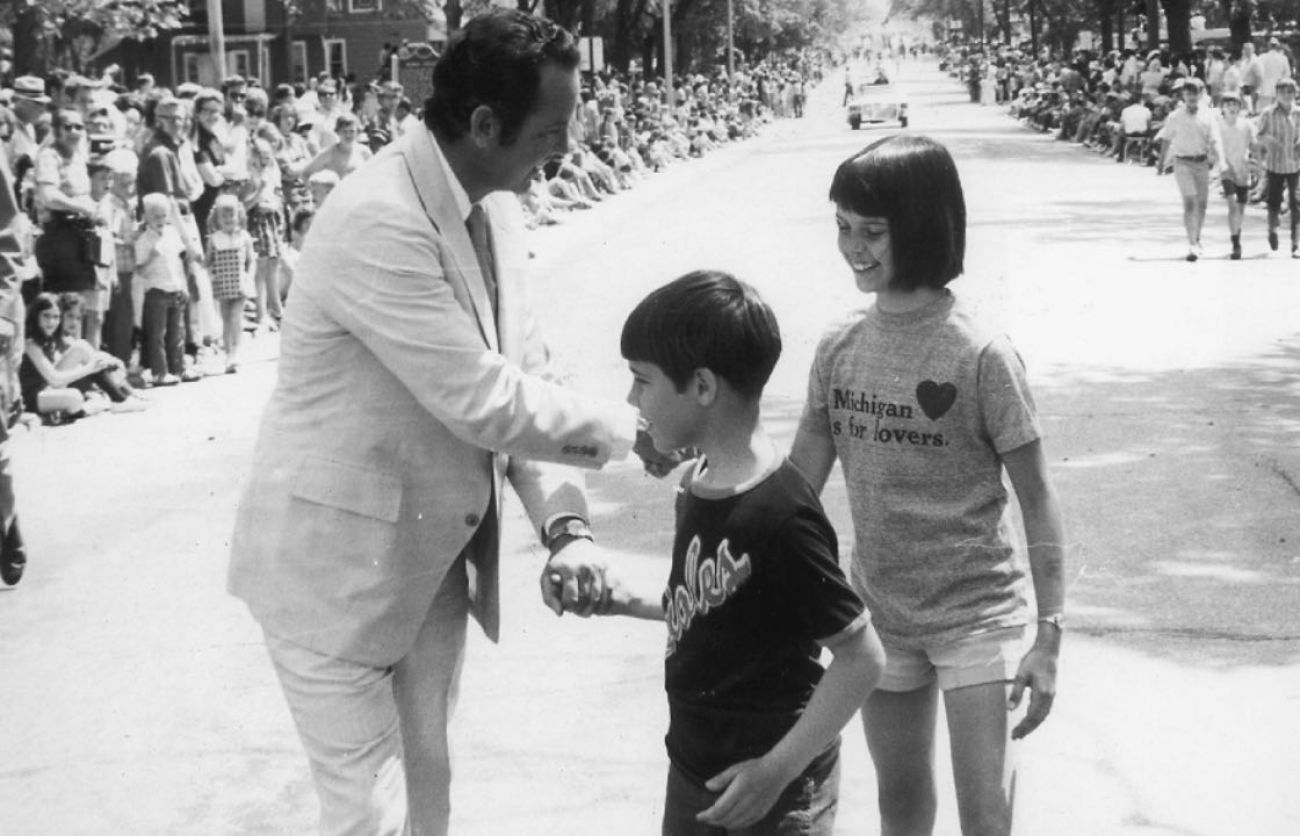 The Milliken environmental record as governor was a confluence of a man and the times. A fire on the Rouge River in October 1969, the discovery of high levels of toxic mercury in fish from the St. Clair River to the Detroit River in the winter of 1970, and the first national Earth Day in April 1970 crystallized public concern about the degraded environment. Milliken seized the opportunity, laying out an ambitious conservation and environmental agenda in his 1970 State of the State message. He would sign three-dozen important environmental laws into effect during his tenure, ranging from the 1970 Michigan Environmental Protection Act to the 1979 Wetland Protection. He also backed the successful 1976 ballot proposal for the establishment of a deposit on beer and soda containers when lobbyists killed the measure in the Legislature. In an act of political courage, he defied major Republican campaign donors and directed the adoption of strict limits on phosphorus in laundry soaps, a measure that contributed significantly to the recovery of Lake Erie from algae blooms.
It would be wrong to romanticize Milliken's governmental career as unblemished. His administration was slow to respond to the state's infamous PBB disaster in 1973, when a fire-retardant chemical was mixed with cattle feed, contaminating Michigan's food chain. Millions of Michiganders ingested the chemical, with health effects observed even today in farm families most exposed to PBB. Milliken also opposed indigenous treaty fishing rights in the 1970s, siding with the state's major sporting lobby, which engaged in racist attacks on tribal fishers.
Milliken himself admitted to errors, the biggest being his signature on the so-called 650 Lifer Law in 1978, an election year. Legislators sent Milliken a bill they said would reduce the state's worsening drug problem by cracking down on drug dealers. The law imposed an extended mandatory term in prison without parole for anyone convicted of possessing 650 grams of hard drugs such as heroin and imposed other mandatory sentences.
But instead of capturing drug kingpins, the law largely jailed "the younger 19- and 20-year-old people who had been runners or who maybe were addicts and were feeding their own habits," Milliken admitted to a reporter in 2004. He began to campaign for changes in the law, openly admitting his mistake in judgment. Milliken joined forces with an advocacy group, Families Against Mandatory Minimums (FAMM), which pressed for changes in the law. He gave speeches, authored newspaper columns, and corresponded with legislators to urge amendments. Ultimately, the Legislature and Gov. John Engler agreed on reforms loosening some of the mandatory sentencing clauses.
When Milliken chose not to run for a fourth four-year term in 1982 , conservative members of his party sighed with relief. GOP National Committeeman Peter Secchia said, "I just thought there was too much compromise … I think it probably bodes well for the party in the sense that he was a governor of all the people, and it was difficult for him to be a partisan leader. I happen to believe in partisan politics."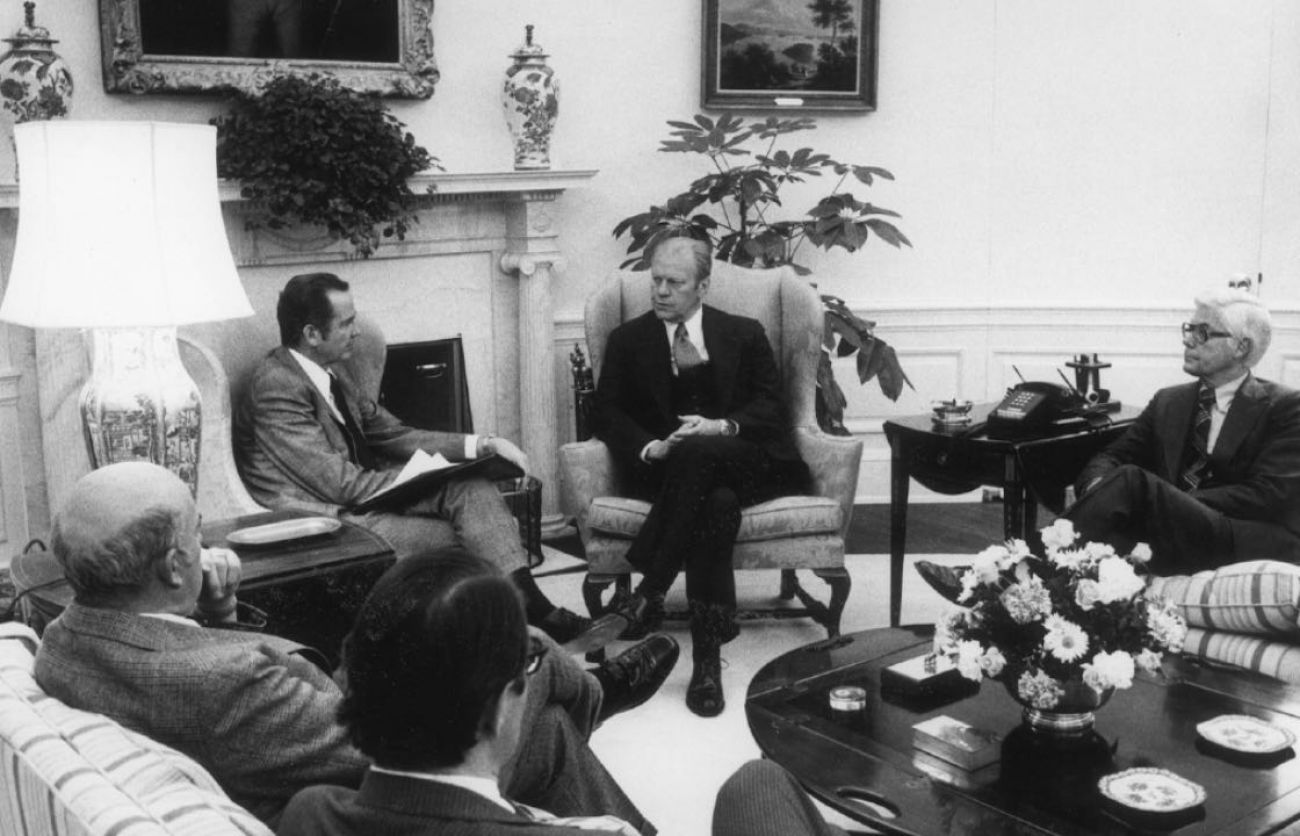 In an unusual tribute to a Republican, the black-owned Michigan Chronicle saluted Milliken as he left office. "Although we have not been pleased with every one of his actions," the newspaper editorialized, "as we judge his overall performance, there are many more positives than negatives – so much so that we consider him a 'Grand Statesman'…His accomplishments over the past 13 years are many. They are actions which might be expected from a person raised in an urban environment like Detroit but certainly not expected from a middle-class Republican born in the northern part of the state."
In retirement, Milliken remained active. Subsequent governors, including James Blanchard, Jennifer Granholm and Rick Snyder sought his counsel, and in the case of Snyder, his endorsement. Milliken also spoke out on select public policy issues, ranging from the drug lifer law to parole for women convicted of killing abusive boyfriends and spouses.
Citing what he considered the rightward drift of the Republican Party, Milliken endorsed Democrat John Kerry for President in 2004, Granholm for re-election in 2006 and Hillary Clinton in 2016 (as well as Republican Snyder in 2010 and 2014). "I never left the Republican Party, it left me," he said. The Grand Traverse County Republican Party made it official in 2016, in effect drumming him out of the party for his Democratic endorsements and continued support for reproductive choice.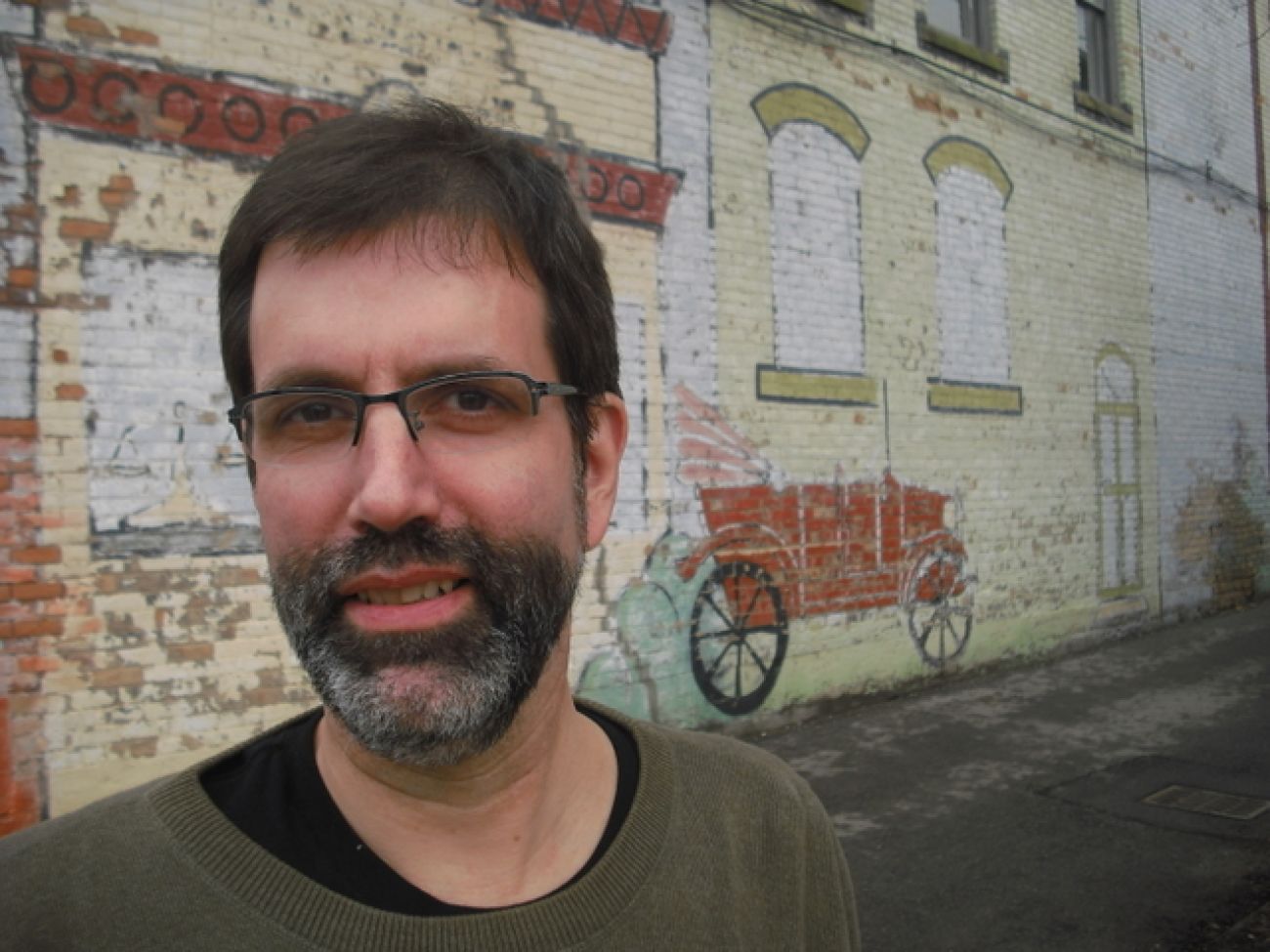 Milliken's top advisers remained faithful to the end. His chief of staff and journalist George Weeks and trailblazing aide Joyce Braithwaite Brickley joined Milliken in his Traverse City retirement and provided candid, sometimes humorous but always loyal observations for the biography. Like most who worked for him, they attested to his decency and called their years in the governor's office profoundly fulfilling.
I met William Milliken when I was 7 years old. Introduced to the state senator, I was flattered that he shook my hand and focused warmly on me -- the politician's gift, completely genuine in Milliken. More than 40 years later when I worked on his biography, he treated me exactly the same.
Milliken's most important legacy – if not most enduring – may have been his civility and willingness to work across the partisan divide. Never demonizing opponents, he worked with Democrats to fashion legislative compromises. When he left office on New Year's Day 1983, reporters who had covered his administration felt "that a civil era of Michigan politics was walking out the door," according to Capitol correspondent Tim Skubick. They were correct.
Milliken's 36 years of post-gubernatorial retirement may have rendered him a distant memory – or long-vanished political figure – to subsequent generations. But his passing provides an opportunity to revisit what he was able to accomplish, and how he got it done. Attempting to span the many interests, life experiences and political philosophies of a diverse state, he was popular enough to do the job of Michigan's governor longer than anyone else ever has.
Bridge welcomes guest columns from a diverse range of people on issues relating to Michigan and its future. The views and assertions of these writers do not necessarily reflect those of Bridge or The Center for Michigan. Bridge does not endorse any individual guest commentary submission. If you are interested in submitting a guest commentary, please contact
Ron French
. Click here for details and submission guidelines.
We're not just a news organization, we're also your neighbors
We've been there for you with daily Michigan COVID-19 news; reporting on the emergence of the virus, daily numbers with our tracker and dashboard, exploding unemployment, and we finally were able to report on mass vaccine distribution. We report because the news impacts all of us. Will you please support our nonprofit newsroom?