Opinion | Remembering Morris Hood III, an inspiration for Michigan lawmakers
Guest Commentary
Opinion | Remembering Morris Hood III, an inspiration for Michigan lawmakers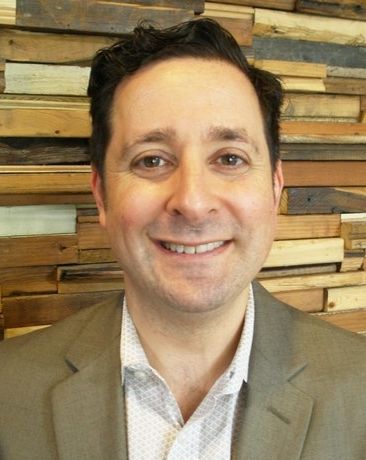 In many ways, one would think Morris Hood III and me were as different as they could come.
I had a master's of public policy and law degree from the University of Michigan and nearly a decade's worth of experience on Capitol Hill on advancing community development policies when I was elected to the Michigan House in 2002.
Morris was elected the same year after working the floor at a Ford plant and serving as a transit cop on the Detroit People Mover. He lacked a college degree but was passionate about protecting the senior citizens, veterans and working people who elected him. Morris may have come from a political family, but he was elected four years after his famous father died and was such an uncertain prospect that not even his union endorsed him in the primary.
Our offices were next together in the House Office Building and we constantly asked each other the most mundane questions, like how to get committee assignments.
So began a unique friendship that persisted throughout Morris' career, which included three stints in the House and two in the Senate until 2018. The 54-year-old died May 12 of the coronavirus.
Both of us were something of Lansing outsiders when we took office. A progressive, I was willing to trade votes with Republicans on issues of less critical importance for the cause of getting a bigger, more important victory for social justice.
Morris voted on every issue as if it were the vote between a moral good and a moral wrong.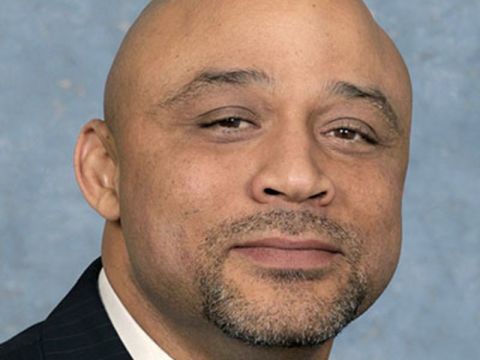 Over time, we realized we shared a commitment to using our time and position in the Legislature to doing what was best for our constituents and communities. Our own personal re-election or advancement would always come second.
Once you had his friendship and his trust, you could count on his support. Forever.
Four years after our election, Morris backed me for Democratic leader, even though he was viewed by some as a traitor to Detroit because he wasn't supporting the city mayor's chosen candidate. Morris backed me even when unions and special interest groups favored others. And after I ultimately threw my support to eventual House Speaker Andy Dillon, Morris hesitated, but said he trusted me and was with me and Dillon until the end.
During our final two years in the House, Morris and I shared a house in Lansing with then-state Rep. Paul Condino, a Southfield Democrat, to avoid commutes back to metro Detroit. I learned that Morris was the most incredible bowler I have ever known. Morris was a close confidant, always in my office to give me and Dillon advice about what was right and moral and just. It was like having a best friend like you had in school. And we had a lot of fun together. No one loved my dog Nelson, a frequent visitor to our house, more than Morris.
Morris taught me that when you stood for a constituency or an ideal, it wasn't complicated. You stood for that. No matter what. You didn't negotiate away your principles.
Morris thought the Legislature is bigger than any member, any cause or even any issue. If you put your faith in a negotiated process and you honored the people (i.e., the members, the staff, the lobbyists), you could achieve fair results and build the trust that could facilitate even better outcomes down the road.
Morris taught me the importance of everyone—from the members to the people that make the Michigan Legislature run—caucus and member staff, clerk staff, sergeants at arms, janitors, everyone.
Morris was frustrated that the Legislatures he served in lacked the kind of deep interpersonal relationships that characterized those of his father's era. And he did all that he could to restore or retain that kind of camaraderie.
In the years since l left the House in 2008, we enjoyed a deep, but often passive, friendship. We could go a year or two without talking. Morris could be very private and the loss of his first wife, his kidney transplant, his jobs over time were things he often discussed only after they had been suffered on his own.
Many may find it odd that I think of Morris as a sort of revolutionary leader because he was such an advocate for the traditions of the Legislature.
But in his passions to restore honor for the institution, for the legislative process, for building relationships and honoring the people in the process; in his passions to restore the type of "civility" that existed during his father's era, Morris pushed against the hyper-partisan, term-limited politics that have newcomers looking to raise their profile more quickly in any way they can.
Some may view Morris Hood as a throwback or a "legacy" legislator longing for the time of the past. But I see him as an independent spirit, fighting the good fight.
Morris had an incredible impact on all of us. I hope that his legacy to restore integrity, civility, kindness, and love to the Michigan Legislature, our institutions of government, and our state and country lives long.
Mostly, I will miss my visits with Morris, him greeting with a smile and a firm handshake or hug and his greeting, "Hey young man . . . ."
Bridge welcomes guest columns from a diverse range of people on issues relating to Michigan and its future. The views and assertions of these writers do not necessarily reflect those of Bridge or The Center for Michigan. Bridge does not endorse any individual guest commentary submission. If you are interested in submitting a guest commentary, please contact
Ron French
. Click here for details and submission guidelines.
We're not just a news organization, we're also your neighbors
We've been there for you with daily Michigan COVID-19 news; reporting on the emergence of the virus, daily numbers with our tracker and dashboard, exploding unemployment, and we finally were able to report on mass vaccine distribution. We report because the news impacts all of us. Will you please donate and help us reach our goal of 15,000 members in 2021?