All eyes on Grand Traverse Bay as deadline looms for tribal fishing decree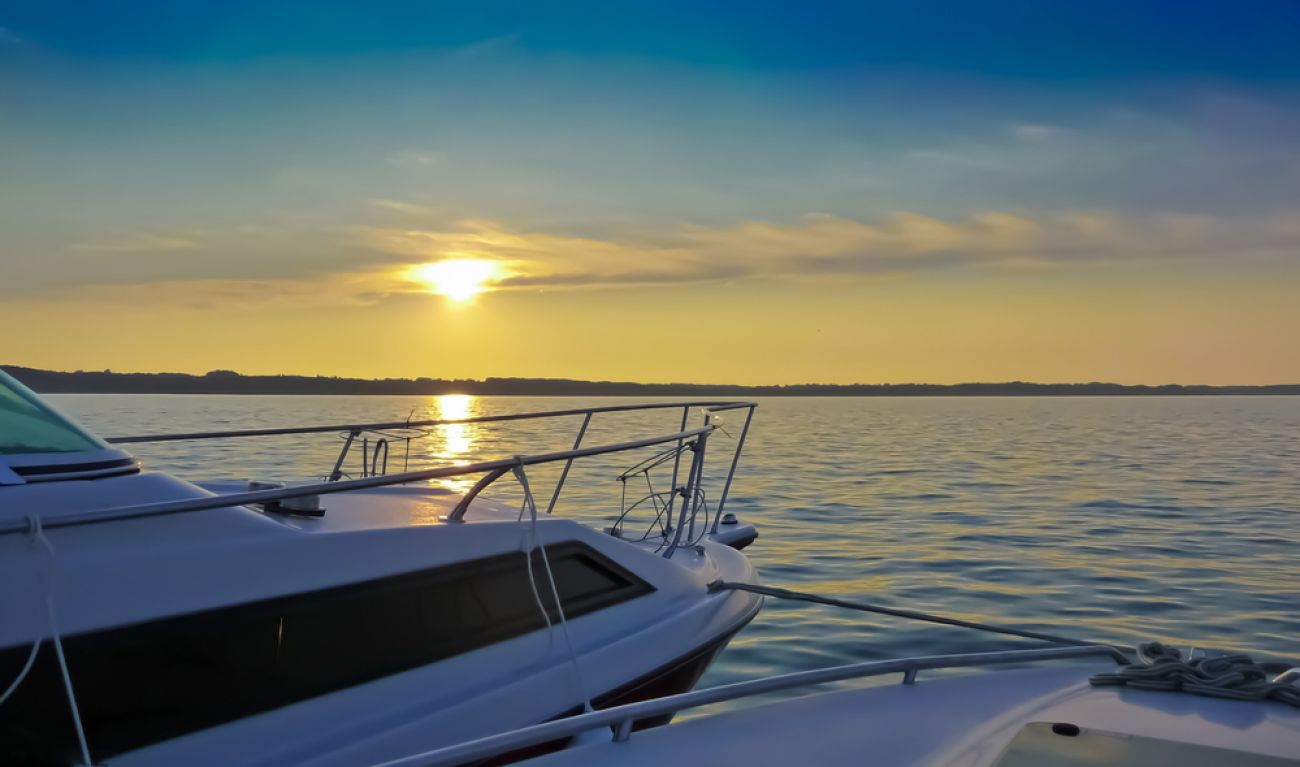 Cindi John didn't always enjoy her husband's fishy fragrance.
She recalled the early years of their relationship when Ed John would return from a long day of gill net fishing on Lake Michigan's Grand Traverse Bay. "I was like 'you've got to take those clothes off. I can hardly deal with the smell,'" she told Bridge Magazine.
Now, Cindi embraces the aroma. It's a reminder of the couple's right to fish the Great Lakes as members of the Grand Traverse Band of Ottawa and Chippewa Indians. They've exercised that right together for 30 years, hauling in lake trout and whitefish from Grand Traverse Bay. In recent years, the Johns have sold those fish directly to customers, becoming mainstays at the Sara Hardy Farmers Market in Traverse City.
The name of the family business — Treaty Fish Co. — is a nod to the 1836 Treaty of Washington. The agreement ceded more than 13 million acres of Native American land in northern Michigan and the eastern Upper Peninsula to the federal government, but it also enshrined the fishing rights of the Grand Traverse Band and four other federally recognized tribes: the Bay Mills Indian Community, the Little Traverse Bay Bands of Odawa Indians, the Sault Tribe of Chippewa Indians and the Little River Band of Ottawa Indians.
"The reason we were able to do this is that our ancestors thought about us in the treaty," John said. "It really touches us that way back then they had the foresight to leave us with this opportunity."
A looming legal deadline is brightening the spotlight on tribal fishing rights under the treaty. A nearly 20-year-old consent decree stipulating how state and tribal governments divide and protect the 1836 Great Lakes treaty waters is set to expire in August 2020.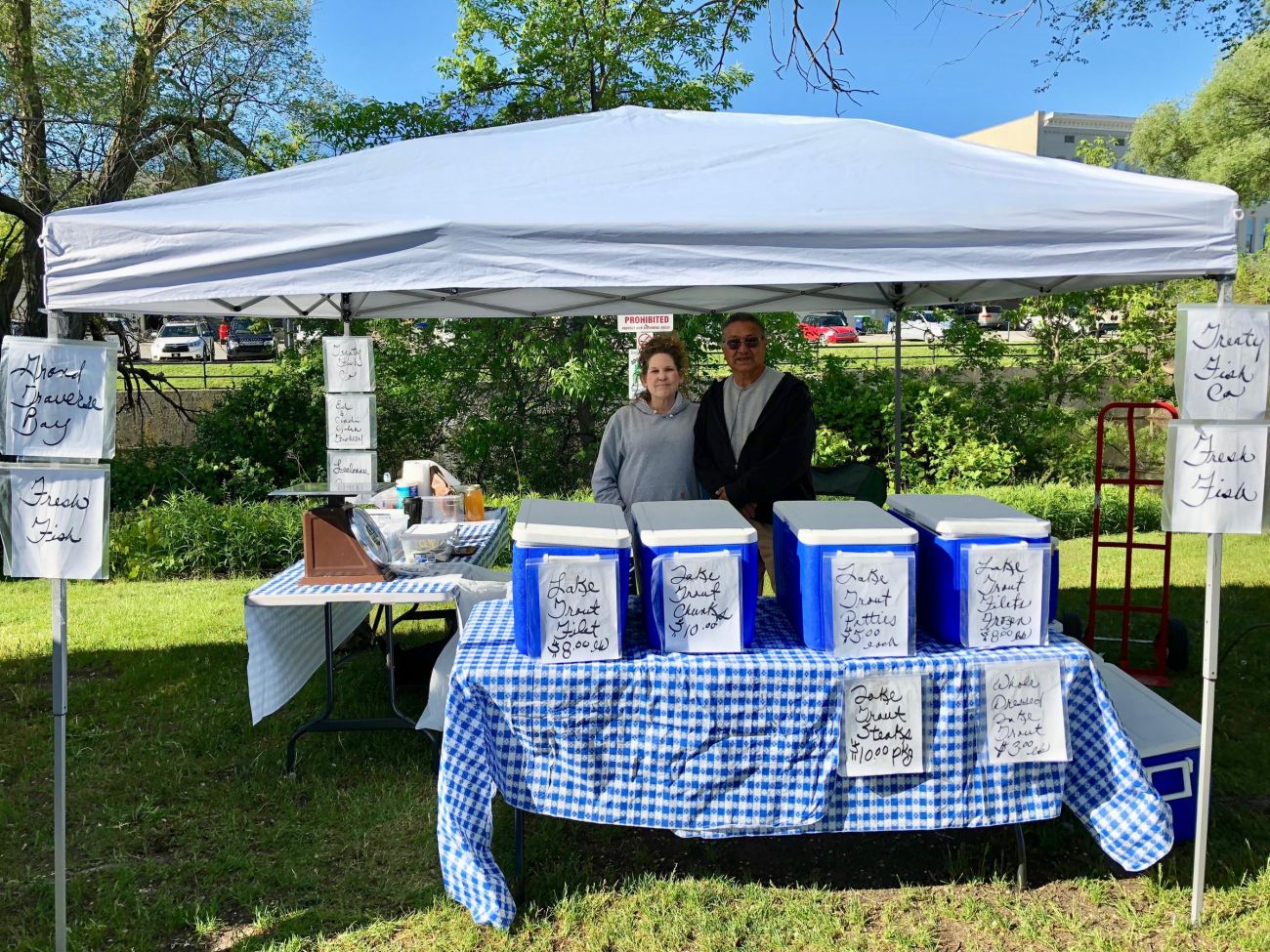 No negotiations have begun, and state Department of Natural Resources officials say they're waiting on the five tribal governments — organized under the Chippewa Ottawa Resource Authority — to come to the table. Lawyers for tribes told Bridge Magazine they are still discussing a strategy that meets each of the tribes' diverse interests.
At stake are fundamental questions for anglers and commercial fishers, whether licensed by the state or tribes on nearly 19,000 square miles of Lakes Michigan, Huron and Superior. Where can they fish? Which fish can they catch? How many fish can they keep?
"It's a unique opportunity to rebrand what fisheries are going to look like coming up in future decades," said David Caroffino, who oversees the biological aspects of the 2000 decree for the Department of Natural Resources.
Federal treaties with tribes cover the entire state of Michigan, though just two deal specifically with tribal fishing rights. Alongside the 1836 Treaty of Washington, the 1842 Treaty of La Pointe affirmed tribal fishing rights in the western Upper Peninsula and parts of northern Wisconsin.
For now, discussion surrounds the 2000 Great Lakes Consent Decree, which establishes how the five 1836 treaty tribes share Great Lakes waters with the state. (A separate 2007 decree deals with fishing on inland lakes under the 1836 treaty.)
The 2000 agreement outlines management of many fish species across the Great Lakes with a special emphasis on whitefish and lake trout. Allocations vary from zone to zone. Broadly, tribes may harvest the majority of whitefish, while state-licensed fishermen may harvest more salmon. Governments split lake trout roughly equally, though the split changes depending on location.
Fresh negotiations would come as invasive species are crowding native fish in the Great Lakes — most notably lucrative whitefish.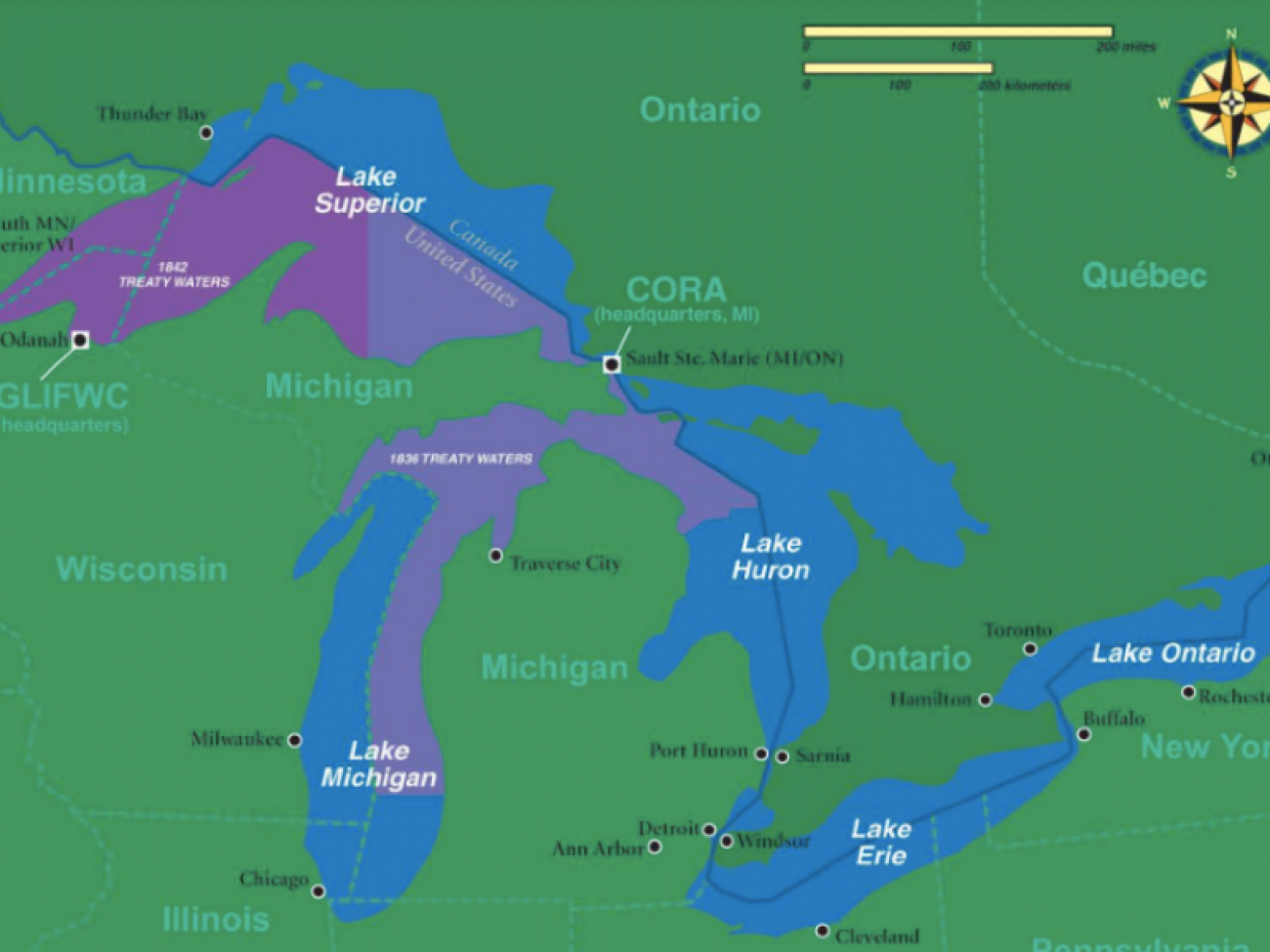 Meanwhile, Michigan's state-licensed anglers and commercial fishermen are squabbling before the Legislature over how tightly the Department of Natural Resources — which has increasingly focused on promoting the state's lucrative recreational fishing industry — should regulate commercial fishing in Michigan. A new consent decree would not resolve that dispute but it could expand or shrink the allocations each side wants to access.
Michigan's history is rife with conflict over how the state and tribes share the Great Lakes. Past legal battles fueled distrust and even violence. By most accounts, state and tribal regulators are now cooperating more than ever, meaning the next round of negotiations may prove less fraught.
"We have 40 years of a good working relationship between the tribes and the Department of Natural Resources. We have biologists working together to manage the resources," said Bill Rastetter, an attorney for the Grand Traverse Band tribe.
But with the tribes still looking for a consensus among themselves before negotiating with the state, Rastetter said some Grand Traverse Band members are anxious about the prospects for the 2000 agreement to expire ahead of a new one. That could lead to confusion on historically contentious waters such as Grand Traverse Bay, causing conflict to bubble up again.
"We we do not want to see that situation happen again," Rastetter said.
Contentious history
Cindi John said she and Ed don't face harassment on the water. But that wasn't always the case amid local tribes' decades-long fight to assert their treaty rights.
Throughout the 1970s, Michigan authorities repeatedly arrested commercial fishermen such as Art Duhamel of the Grand Traverse Band and Albert "Big Abe" LeBlanc of the Bay Mills Indian Community, citing them for violating state fishing laws — by fishing without state licenses and using banned gill nets.
Duhamel, Ed John's longtime fishing partner and LeBlanc tested the authority of state regulators, contending that Michigan had no legal authority to intervene.
U.S. District Judge Noel Fox agreed with the tribes. In a landmark 1979 ruling, he wrote that federal treaties guaranteed tribal fishing rights "for as long as Indians lived in Michigan" and the state couldn't regulate them.
The decision would withstand appeals and the Grand Traverse Band would gain federal tribal recognition by 1980. But Fox's ruling ushered in a tumultuous, even violent era in Great Lakes fishing. Some state-licensed fishermen — feeling threatened by tribes' newly recognized rights — would hurl racial slurs at tribal members, destroy nets and even shoot at boats.
A 1985 Michigan Civil Rights Commission report described widespread civil rights violations related to the fishing treaty dispute. The violations affected "treaty fishers as well as other American Indians in the pursuit of education, public services and public accommodations," the commission found, and they were fueled by "a general lack of knowledge regarding the history, law and culture of the American Indian."
Cindi John's family felt that violence. Her brother broke his arm from an attack in Northport, and her sister heard shots fired at a fishing tug, she recalled.
"We were wondering: Why are you doing this — and causing all this trouble, and all this extra hate towards us?" she said.
Over the decades, however, state and tribal leaders would forge agreements in court — first in 1985, then in 2000 — about how to jointly manage fisheries in the treaty waters. Tribal governments developed science-driven regulatory agencies.
State and tribal representatives say decades of cooperation under the legal agreements have eased tensions, particularly since 2000.
"The federal government, the state government and the five tribes all have a shared interest in protecting the Great Lakes themselves. And I think we have a mutual understanding of that," said Bryan Newland, chairman of the Bay Mills Indian Community in the eastern Upper Peninsula. "We've been living with this for four decades."
David Caroffino of the Michigan DNR agreed.
"We've got very similar goals. The state and the tribes both want to sustainably manage the resource for generations to come," he said, likening the relationship to a marriage. "We might have differences of opinion on how that management might go."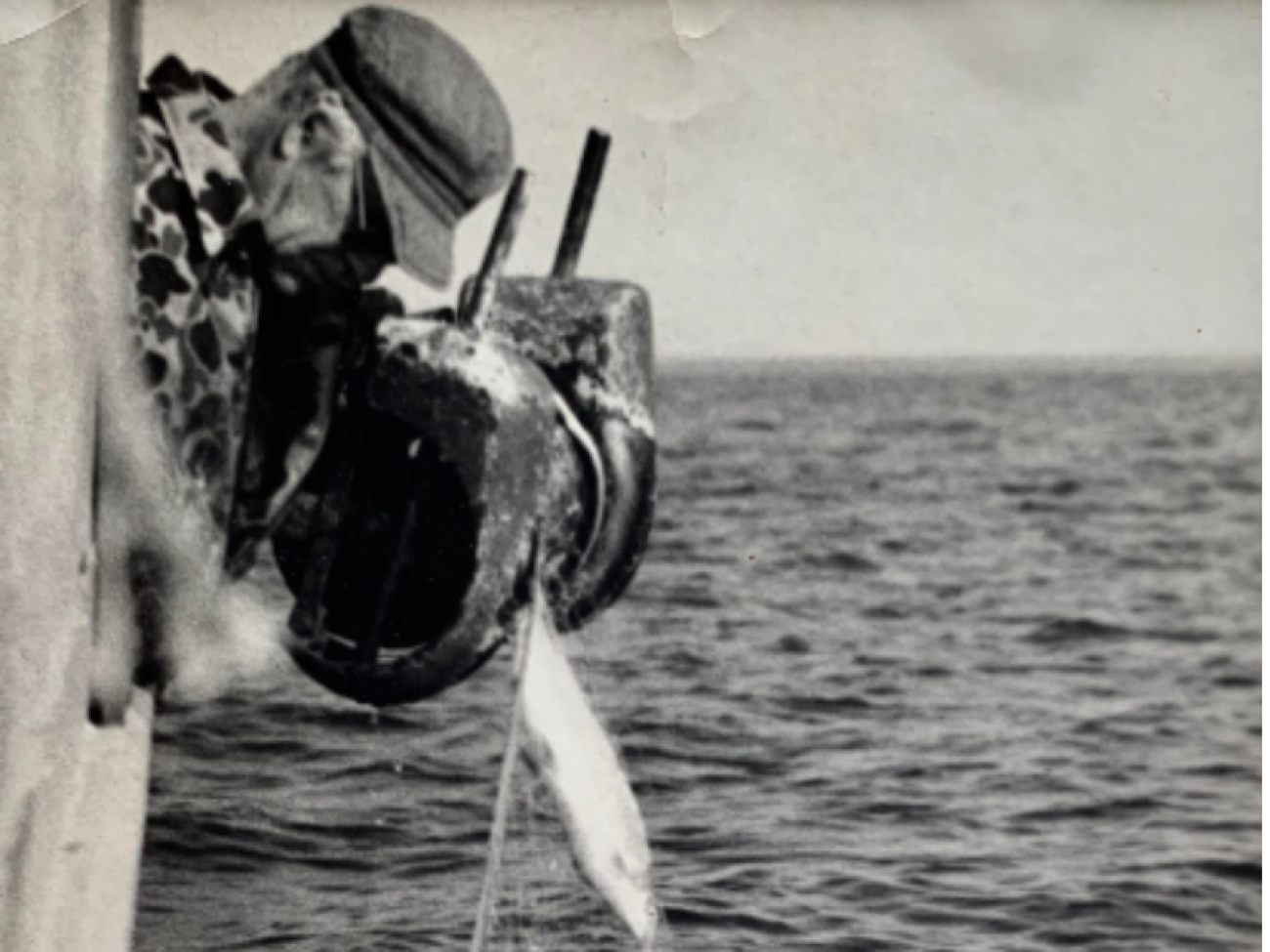 Under the 2000 agreement, state and federal governments doled out incentives for tribal fishers to switch to trap nets from gill nets, which the state bans for non-tribal fishers, saying they caught indiscriminately and were more likely to shred charter boats cruising by. Some tribal fishers still use gill nets today as they have for hundreds of years. That includes the Johns, who say using gill nets at the right depths allow them to target the fish they want to catch.
The consent decree also set state and tribal fishing quotas across the treaty waters and set up a committee of state and tribal biologists to resolve arising disputes.
State-licensed anglers already have exceeded annual quotas in some areas. In the Grand Traverse Bay of Lake Michigan, the Natural Resources Commission in April approved emergency limits on anglers of just one lake trout per day. The move caused grumbling among some Michigan anglers, though others said they understood the reasons.
Should negotiations restart, discussion will likely surround plunging whitefish populations in parts of the lakes— trends coinciding with exploding populations of invasive zebra and quagga mussels that experts suspect are sucking up tiny organisms whitefish eat.
Tribal and state-licensed commercial fishers typically draw most of their income from whitefish, meaning the collapse has hit them hard. State and tribal fishermen earned about $7.5 million in whitefish sales in 2017 — about 85 percent of their total sales, according to DNR figures.
In response to challenges from mussels and other invaders, the Johns and a few other family fisheries — including the Carlsons of Leland's Fishtown— have shifted their business models. Rather than simply unloading fish to wholesalers, they're selling smoked fish and other styles fresh to customers.
With invasive species rapidly changing underwater ecology, treaty negotiators may consider more flexible rules and quotas compared to the 2000 decree, said Kathryn Tierney, an attorney with the Bay Mills Indian Community.
"What we're really saying is the lake changed so fast, we need to have a better ability to address it," she said.
Other groups, including recreational anglers and charter captains, are closely monitoring the situation.
Tony Radjenovich — a Leland charter boat captain and president of the Coalition to Protect Michigan's resources, which represents the interests of sport fishing groups in court — wants to avoid upsetting the status. But he hopes tribal fishermen agree to stricter, more timely reporting on how many fish they catch each outing and where they set their nets. Sport fishing groups are separately pushing that change for state-licensed commercial fishermen, saying it would prevent net-boat collisions.
Deadline looms
But will the state and tribes forge a new agreement before the current one expires? That's an open question. The 2000 decree required at least two years of serious negotiation, participants told Bridge Magazine — twice as much time as remains now.
Tierney, who has been involved in tribal fishing rights since the 1970s, isn't worried. Since state and tribal governments no longer behave as adversaries, finding common ground may come easier, Tierney said.
Caroffino said the state hopes to start negotiating "very soon." The scope of the invasive species challenges could make reaching a quick agreement difficult, he said, though improved relations between the governments should help.
Rastetter, the longtime Grand Traverse Band attorney called it possible for the 2000 decree to expire ahead of a new settlement. That could trigger a variety of scenarios, including temporary management agreement solely among the tribes.
Rastetter, like other attorneys involved, would not speculate on the likelihood of any scenario. But he said Grand Traverse Band members hope to avoid an outcome in which tribal regulations suddenly become are unclear — particularly on Grand Traverse Bay, the site of past tension.
"We have a history of conflict accelerated or exacerbated by outsiders coming into the region," Rastetter said. "If that happens again, it could put us back in a situation we were in 40 years ago, where the public is up in arms."
Privately, some state-licensed anglers worry the tribes could run out of time without forging a new agreement — meaning Michigan anglers could lose provisions they supported in the past.
But Radjenovich said he's not concerned.
"There's options in place if this negotiation goes on more than a year," he said. Perhaps both sides could temporarily extend the current decree, for instance.
"It's not about worry," Radjenovich said. "It's about managing the resource — people coming together to know that it's important."
Michigan Environment Watch
Michigan Environment Watch examines how public policy, industry, and other factors interact with the state's trove of natural resources.
Michigan Health Watch is made possible by generous financial support from:
Our generous Environment Watch underwriters encourage Bridge Michigan readers to also support civic journalism by becoming Bridge members. Please consider joining today.
Only donate if we've informed you about important Michigan issues
See what new members are saying about why they donated to Bridge Michigan:
"In order for this information to be accurate and unbiased it must be underwritten by its readers, not by special interests." - Larry S.
"Not many other media sources report on the topics Bridge does." - Susan B.
"Your journalism is outstanding and rare these days." - Mark S.
If you want to ensure the future of nonpartisan, nonprofit Michigan journalism, please become a member today. You, too, will be asked why you donated and maybe we'll feature your quote next time!