Amid monarch butterfly crisis, will Michigan rise to the challenge?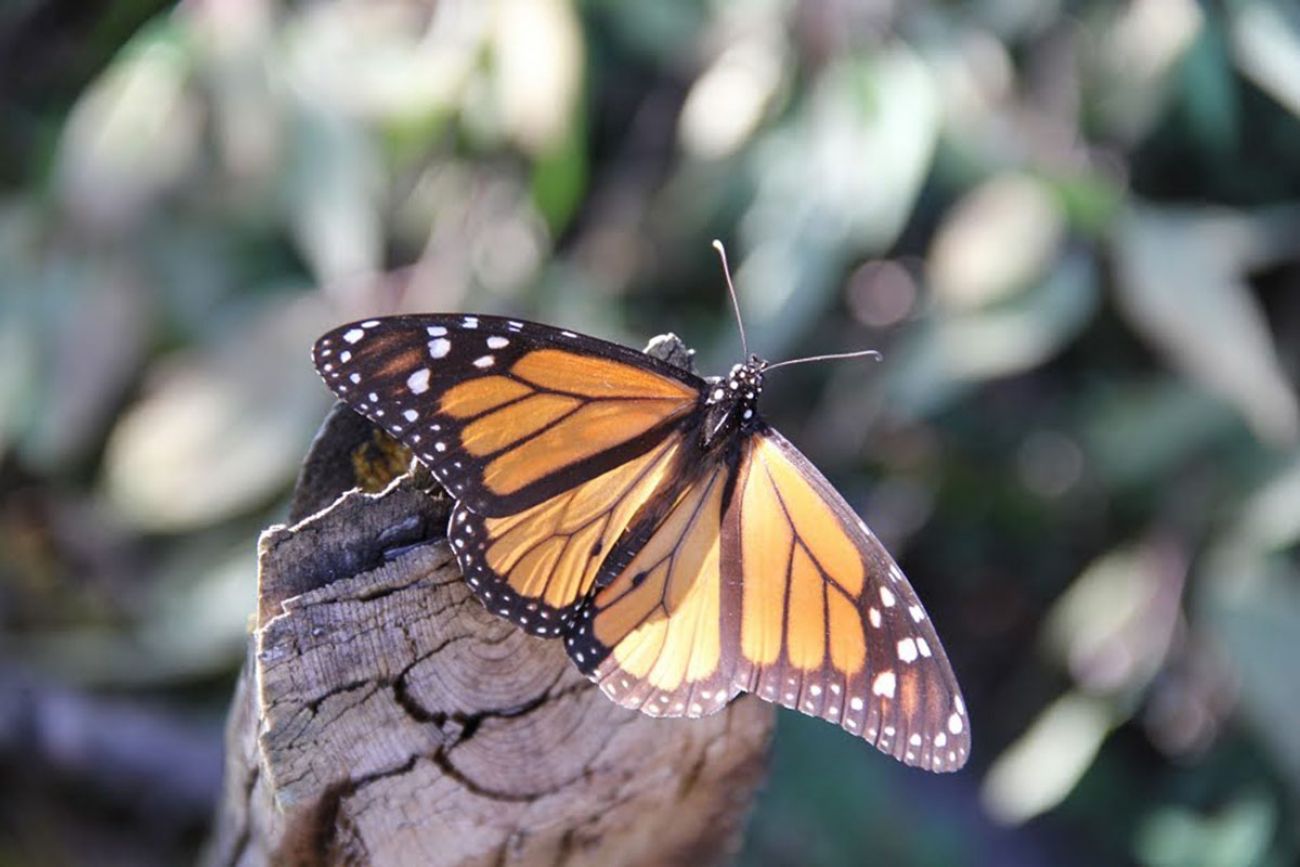 The monarch butterfly population has declined for 20 years. Activists and researchers are emphasizing the need for policymakers to protect monarch strongholds like Michigan before the species goes extinct. (Photo courtesy of Wendy Caldwell)
A new 'endangered' listing raises new warnings about monarch butterfly loss
Michigan's cooler climate could make it a monarch stronghold
Activists say current efforts to protect monarchs fall short
---
Emily Miller, a fourth-grade teacher who lives in Lambertville, so admires monarch butterflies she converted her garden into an oasis for the winged pollinators and wrote a children's book about them.
"I've always loved watching butterflies float through my gardens, and the thought of no longer seeing their bright orange wings drove me to action," said Miller, 30.
Her wonder at the iconic butterfly, known for its orange-and-black wings and continent-spanning annual migration, is tinged with heartbreak.
Related:
Monarchs are in decline, a global concern that prompted the International Union for Conservation of Nature (IUCN) to warn this summer that the butterflies, who survive on dwindling supplies of milkweed, are on the brink of extinction.
Miller notices the crisis from the quiet of her garden in Lambertville, just across the border from Toledo. Fewer butterflies have appeared this year. The first arrived months behind schedule.
"It absolutely worries me," Miller said. "This year, it was almost like a late start. It wasn't even until the middle or end of June that I even came across some of their eggs."
The international endangered species listing was a largely symbolic move: The IUCN cannot implement or enforce policies to help bring the butterflies back from the brink.
With parts of Michigan emerging as a potential monarch stronghold as habitat loss and climate change wipe out large swaths of their range, some monarch advocates are pressing government officials to more aggressively regulate the agricultural herbicides that poison monarchs and greenhouse gas emissions that parch their habitat in the southern U.S.
But for now, state and federal officials say they're putting their faith in do-gooders like Miller.
"Our emphasis is on voluntary conservation to prevent further population declines," said Mike Parker, conservation partners program specialist for the Michigan Department of Natural Resources Wildlife Division.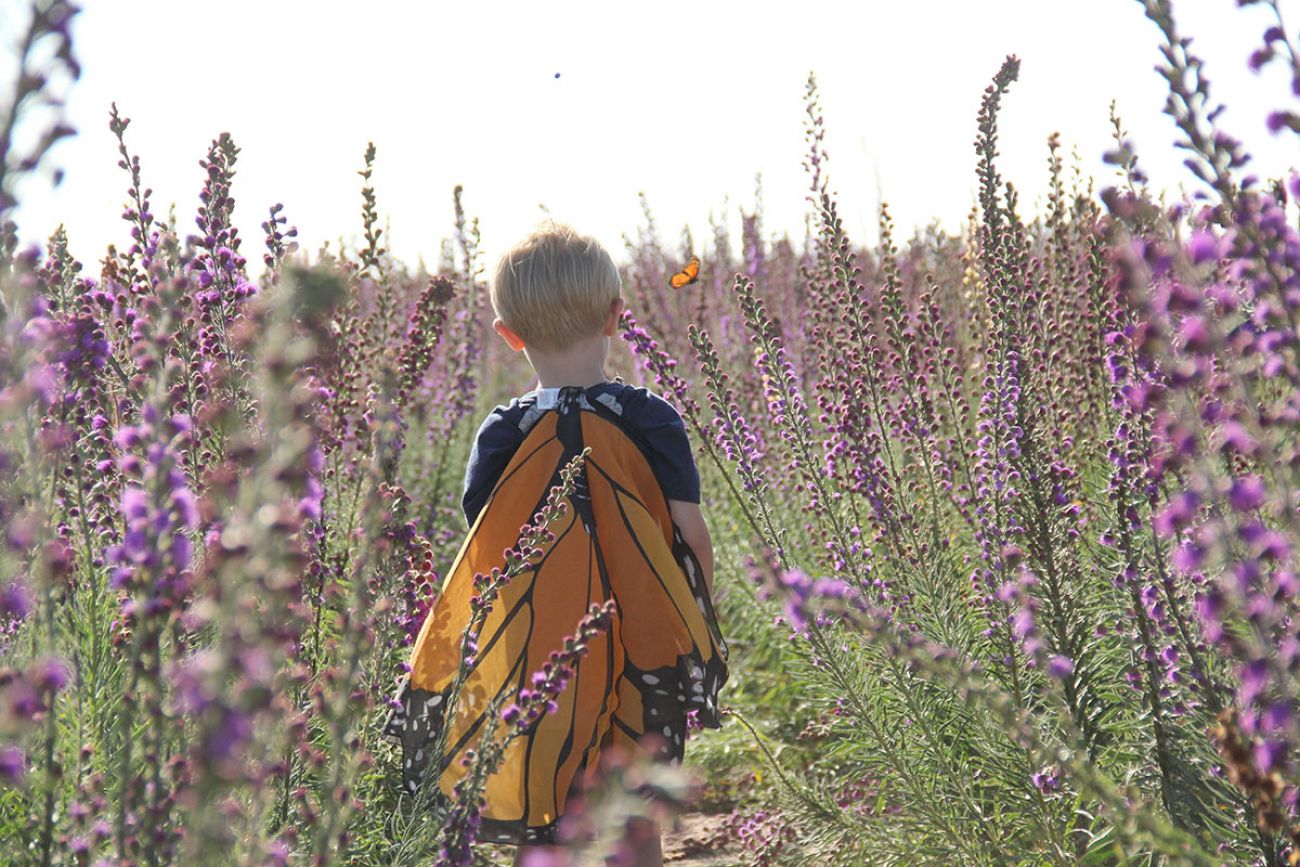 Activists worry that the declining monarch population could spell disaster for the conservation movement, as the species' survival is a bellwether for other important North American pollinators. (Photo courtesy of Wendy Caldwell)
Parker said in an email to Bridge Michigan that the state and its partners favor voluntary milkweed planting over stiffer regulations, such as restricting agricultural herbicides, because mandatory efforts to protect monarchs could be polarizing, leading them to backfire.
The U.S. Fish and Wildlife Service has taken a similar approach, acknowledging in 2020 that monarchs are near extinction but declining to bolster protections by adding the butterfly to the U.S. endangered species list.
Kelly Nail, a biologist with the U.S. Fish and Wildlife Service, said the decision came down to a lack of resources. The agency will revisit the decision next fall.
"Every agency has a set amount of funds and a set amount of people," Nail said. "We're working through our listing priorities and we have to prioritize that with the resources that we have."
Those approaches reflect an uneasy reality in monarch conservation, said Ilse Gebhard, conservation specialist for Monarch Watch: While monarchs need more protections to survive, the weed-killing and lawn-mowing that remove milkweed and imperil monarchs are widely embraced practices.
"It's a double-edged sword," Gebhard said. "While on the one hand, I think it merits to be listed as endangered by the Fish and Wildlife Service, I just don't see how it can be enforced…are you going to prohibit the killing of milkweed on private land?"
Finding a Michigan home
Scientists track monarchs' struggle by measuring the size of their winter colonies in Mexico. Since 1997, the area in Mexico occupied by these colonies, which represent 99 percent of North American monarchs, has plummeted nearly 90 percent, from covering roughly 45 acres to just seven acres.
An interrupted migration pathway is at the root of the monarchs' struggles, making conservation efforts in Michigan and other points along the monarch flyway crucial to conserving the species.
The butterfly's annual migration works like an intergenerational relay race, with four generations each completing a leg of the journey from Mexico, across the southwest, midwest and northeast, into Canada, and back each fall.
Eggs are typically found on the bottom of leaves on milkweed plants. After about four days, the eggs hatch and the caterpillars proceed to eat milkweed until they are fully grown, a process that typically takes two weeks.
Because caterpillars feed exclusively on milkweed, monarchs need abundant fields of the wildflower throughout the continent, as well as ideal temperatures and precipitation at the breeding grounds along the route.
Monarch caterpillars dine exclusively on milkweed, and adult females lay their eggs on the plant. The milkweed supply has declined due in part to potent herbicides that kill the plant. (Photo courtesy of Emily Miller)
But milkweed has declined dramatically due to land development and herbicides that kill plants. And abnormally warm, dry summers are stressing monarch populations, said Erin Zylstra, a quantitative ecologist with the Tucson Audubon Society and former Michigan State University monarch researcher.
Zylstra's research indicates that while monarchs may suffer in places like Texas and northern Minnesota, other parts of the Great Lakes Region could be insulated from the worst of those changes. That makes protecting the species in Michigan and nearby states a crucial step to stave off extinction.
"Our results just suggest that in the near term, monarchs that do settle in the southeastern part of the summer breeding range (which includes Michigan) are likely to fare better," Zylstra said.
Current summer breeding ranges in the southeastern Great Lakes are expected to become wetter but not hotter. As a result, research forecasts a slight increase in the monarch population in that area over the next 20 years.
That would bring important benefits to humans and animals. As a pollinator, monarchs help propagate food crops and other plants that cover the country's wild lands. They're also a food source for animals, such as spiders and birds.
Threats remain prevalent
Policies to better protect monarchs have proven difficult. Michigan's statewide monarch conservation strategy lacks clear targets about how much monarch habitat the state hopes to preserve.
And herbicide use remains widespread on farm fields and household lawns. From her home in Lambertville, Miller has watched local governments contribute to the problem by spraying ditches with chemicals to clear weeds.
"I know that there's a lot of milkweed and there's a lot of pollinator flowers in (those ditches)," Miller said. "I would like to see any policies made to use safer methods to get rid of plants we don't want."
In addition to aggressively preserving milkweed in Michigan and other states, Zylstra, the former MSU researcher, said more aggressive global climate action is needed if monarchs are to survive. That would minimize the warming and drying effects that are harming monarchs across parts of their habitat.
President Joe Biden and Gov. Gretchen Whitmer have set goals of making Michigan and the nation carbon-neutral by 2050. However, some analysts warn that neither the state nor the nation are on track to meet those goals.
Wendy Caldwell, executive director for Monarch Joint Venture, a partnership of federal agencies, state agencies and non-governmental organizations, said losing monarchs would foretell a broader crisis. The butterflies are an indicator species whose success or failure presages the success or failure of a host of pollinators, from bees to butterflies, that help produce our fruits and vegetables and provide prey for larger animals in the food chain.
"If monarchs go extinct, that means we have a much bigger environmental biodiversity crisis," Caldwell said. "That's going to be a bigger problem that affects all of us, as humans, and the planet."
Michigan Environment Watch
Michigan Environment Watch examines how public policy, industry, and other factors interact with the state's trove of natural resources.
Michigan Health Watch is made possible by generous financial support from:
Our generous Environment Watch underwriters encourage Bridge Michigan readers to also support civic journalism by becoming Bridge members. Please consider joining today.
We're not just a news organization, we're also your neighbors
We've been there for you with daily Michigan COVID-19 news; reporting on the emergence of the virus, daily numbers with our tracker and dashboard, exploding unemployment, and we finally were able to report on mass vaccine distribution. We report because the news impacts all of us. Will you please support our nonprofit newsroom?