Even after Flint, lead-free water lines may be a pipe dream in Michigan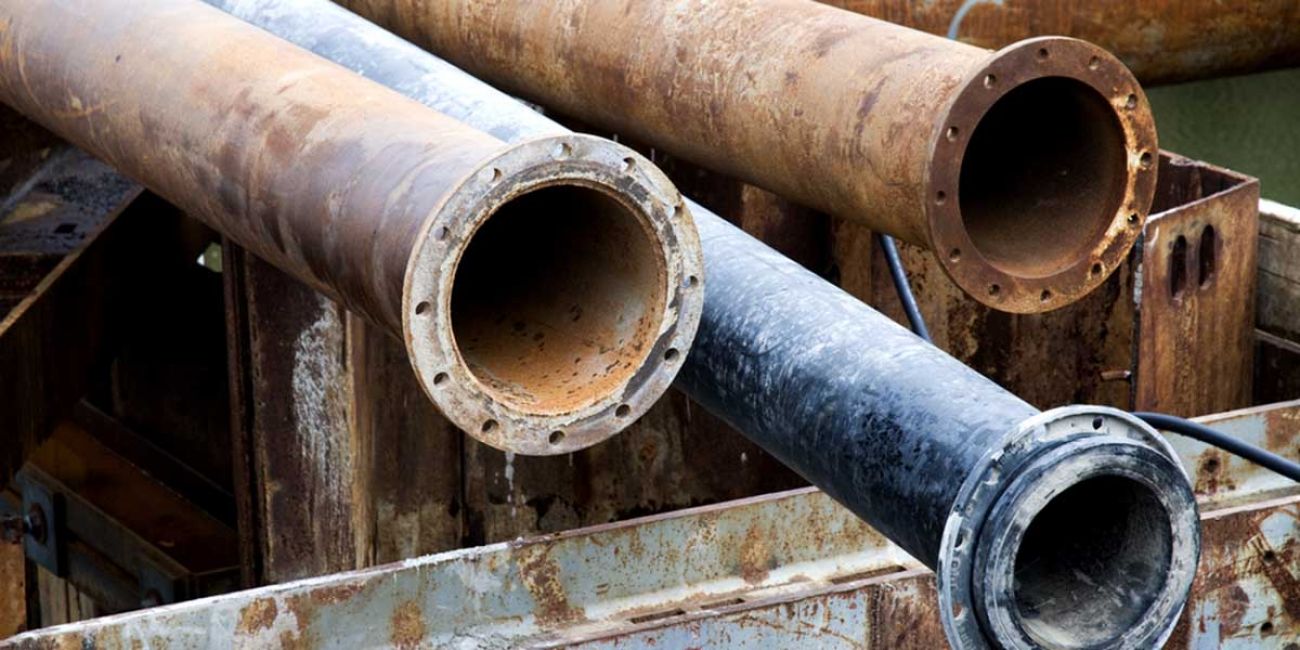 Lead service lines in old cities' drinking water systems are far from the only culprit contributing to childhood lead exposure in Michigan. Paint flakes and dust are the leading sources of lead poisoning. (Bridge file photo)
LANSING — Two years ago, Virginia Tech University engineering professor Marc Edwards helped raise alarms about shocking levels of lead in the Flint water supply — blowing the whistle on officials in Gov. Rick Snyder's administration who tried to discredit his evidence.
These days, the 53-year-old Edwards is applauding the governor for pushing reforms following the public health scandal that made international headlines and shook Flint residents' faith in state government.
Trying to escape the shadows of a crisis his administration triggered, Snyder wants to overhaul the state's "Lead and Copper Rule." Those standards currently mirror a federal rule that experts have long said fails to protect public health. Snyder's wide-ranging proposal — first circulated in late November and winding through a rulemaking process — would require some utilities to replace all of their lead service lines over 20 years. It would also lower the threshold for how much lead regulators will accept in water and significantly tighten testing standards, among other changes.
June 2018: Michigan lawmakers may require schools to test water for lead
Related: Read Gov. Rick Snyder's proposal to remove lead water pipes in Michigan
Related: Reforms going nowhere to require Michigan schools to test water for lead​
"It's true executive leadership that is so urgently needed on this one particular issue," said Edwards, who many consider a hero of the Flint water crisis.
Michiganders have clamored for action following the scandal, but Snyder's proposals may test how much they want to pay for it. Stripping Detroit of all its lead service lines could cost $450 million alone in the coming decades, its utility officials say. The proposal would almost certainly increase water rates across Michigan, unless government coughs up funding. Either way, taxpayers would pay for the reforms.
Public health advocates hope Michigan can set a national example for other states at a time when the U.S. Environmental Protection Agency moved slowly in updating its standards, which Snyder calls "dumb and dangerous."
"My biggest hope for getting this rule fixed nationally is that the state of Michigan goes ahead with this rule," said Edwards, whom Snyder appointed to an advisory council during the Flint fallout.
Lead is a neurotoxin that damages development of the brain and nervous system — particularly in young children. In 2016, lead levels in Michigan children increased after years of declines. Experts list lead paint and dust in pre-1970s homes as among the most common causes of childhood lead poisoning. But drinking water can make up as much as 20 percent of someone's total exposure to lead, according to the U.S. Environmental Protection Agency.
Related: Here's where Michigan 2018 governor candidates stand on lead pipes
Overhauling Michigan's standards won't be easy.
In his final year in office, the term-limited governor faces resistance on multiple fronts. Local utility officials say Snyder has a noble goal, but call his proposal overly ambitious, incredibly expensive and fraught with legal obstacles. And Republican leadership in the Legislature is raising doubts.
House Speaker Tom Leonard, R-DeWitt said he's "willing to hear the governor out" but has major questions about costs.
"I am especially concerned about the immediate impact on our local communities and our ratepayers, because many of these proposals would be mandates on local communities, businesses and ratepayers instead of changes at the state level," Leonard said in an emailed statement. "I need to see more information from the administration about what would be mandated of these local communities who are already struggling to afford expensive upgrades."
Even advocates of the lead replacement effort acknowledge the governor is in for a fight.
Related: Michigan's Great Lakes are good, but water concerns include lead and Line 5
"I think Snyder's got a big battle trying to get this done. We're not talking a small amount of money. We're talking a lot of money," said Rep. Adam Zemke, D-Ann Arbor, who supports the effort and last year proposed one in a litany of lead-related bills that have gained no traction in the Legislature. "He's got all sorts of problems."
The battle could start in earnest this week. Snyder's office said he'll make a major announcement "to address critical environmental and infrastructure needs."
'Wanton experimentation on the public'
The chain of blunders that caused lead levels in Flint's drinking water to skyrocket is now infamous.
The city, led by an emergency manager appointed by Snyder, switched drinking water sources to the Flint River in 2014. The Michigan Department of Environmental Quality approved the change – but didn't require any treatment to control corrosion of aging water mains. Highly corrosive river water then rusted the mains, causing lead to leach into drinking water. DEQ regulators first ignored the problem, then tried to discredit whistleblowers. All the while, Flint residents drank and bathed in water tainted with lead.
"We had the worst of all worlds when people were told they were being protected and their water was safe, and it was not," Edwards told Bridge.
MORE COVERAGE: Flint water crisis: Full coverage
The tragedy led to 15 criminal charges, and laid bare what experts — including some inside the EPA — describe as serious problems with federal lead standards.
Among the complaints: Ambiguity in the rule allowed Michigan regulators to use flawed water testing methods that artificially lowered Flint's results, allowing officials to game the system. Additionally, the federal lead "action level" — the threshold of how much is acceptable in water — is 15 parts per billion, even though experts say no amount of lead exposure is safe.
MORE COVERAGE: Interactive map: Places with higher lead rates than Flint
In emails EPA publically released in 2016, multiple agency staffers found fault with the rule. A longtime chemist, Michael Schock, likened it to a "wanton experimentation on the public."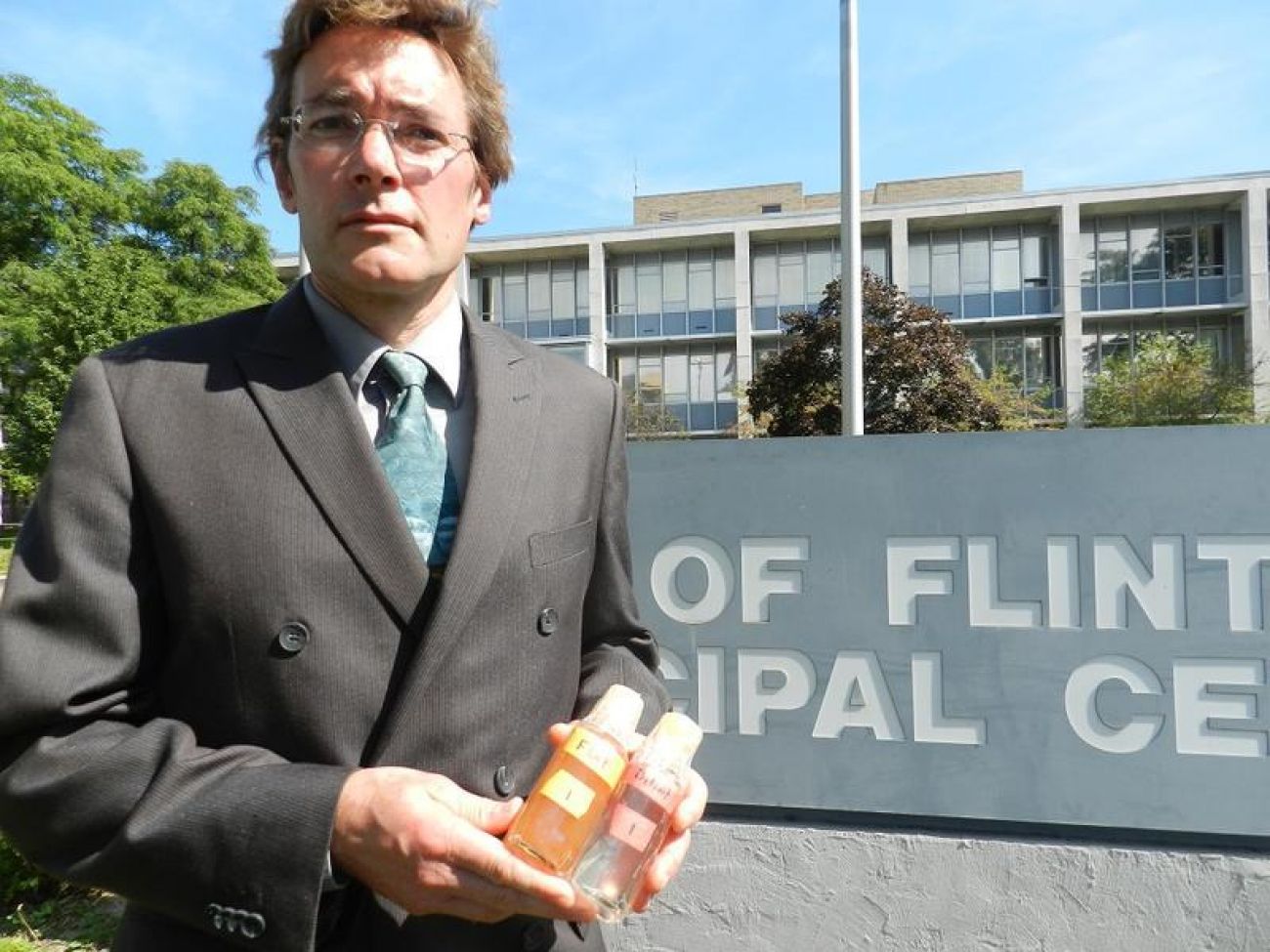 Long slog in Washington
The EPA is supposed to regularly revise the 27-year-old rule to include up-to-date science. That hasn't happened since 2007.
Even if the EPA manages a quick update, Edwards said he isn't hopeful that it will fully address experts' concerns because he said the agency under Administrator Scott Pruitt has focused more on dismantling regulations than strengthening them. And all recent administrations — Republican or Democrat — have struggled to update the rule without angering health experts, Edwards said.
Related: Gov. Rick Snyder pitches plan to clean up Michigan's polluted sites
Molly Block, Pruitt's press secretary, told Bridge that Pruitt is dedicated to curbing lead contamination. In an email, she pointed to comments he made this month to the Wall Street Journal: "I really believe that we can eradicate lead from our drinking supply within a decade. We just have to get serious about it."
The agency is working to update the rule, Block wrote, but it had no concrete timeline for a proposal. She did not respond to a question about how the agency would eradicate lead within a decade if it didn't have such details.
Taking action, facing reality
Snyder said that's why he's taking action.
"Michigan needs a rule that is smart and safe. Improving the (Lead and Copper Rule) is an important initiative for Governor Snyder in order to better protect all Michiganders now, and well into the future," his office said in a statement to Bridge.
Snyder's proposal would not affect service line replacements in Flint, which is governed by a legal settlement, but it would ripple far across a state.
(The DEQ earlier this month declared Flint's water "restored," announcing it had tested far below the federal lead "action level" for 18 months straight — meaning its water quality was the same or better than cities statewide.)
Michigan has an estimated 460,000 lead service lines, trailing only two other states, according to a 2016 American Water Works Association survey.
Under Snyder's proposal, water suppliers would meticulously inventory lead pipelines, and replace 5 percent each year if lead testing hit a 5 parts per billion trigger. That would include privately owned portions of water lines and pipelines that may have only lead "goosenecks" — short fittings that connect water mains to galvanized service lines. The proposal would also tighten water sampling requirements an slice the action level — the threshold requiring immediate removal of a lead service lines — from 15 to 10 parts per billion.
Local water utility officials say they are committed to stripping lead from their systems, but meeting Snyder's timeline would cost them millions of dollars they don't have.
"We're already replacing service lines right now, and if the state wants us to go faster, they need to help provide funding and remove legal obstacles," said Gary Brown, director of the Detroit Water and Sewerage Department, which recently kicked off a pilot project to find ways to curb replacement costs. "Slow the process down a bit. Let's get it right."
Detroit faces particularly vast challenges. The city estimates it has more than 125,000 lead service lines and decades worth of maintenance backlogs.
"We're undergoing a $500 million capital plan, and to replace every lead service line in Detroit, it would be close to $450 million over the next 20 years," Brown said.
If neither Michigan nor the feds chipped in enough money for pipeline replacements, Brown said, the only option would be to increase water rates. That would be a major problem in a city that last year shut off water to one in 10 customers who didn't pay.
MORE COVERAGE: Detroit shut water to 1 in 10 homes this year. Yes, that's progress.
Eric Oswald, director of the state DEQ's Drinking Water and Municipal Assistance Division, acknowledged the major challenges — particularly in Detroit.
Rather than a 20-year deadline, Brown and other utility officials want leeway to replace lead lines within the scope of their "asset management plans" — the idea being utilities would do that work while they fix leaks and breaks. That slower pace would slash costs and keep utilities from digging for lines more than once, they argue.
"We don't want to be tearing up the street that just got paved," said Wayne Jernberg, assistant manager for the Grand Rapids water system.
Grand Rapids replaced 250 to 300 lead service lines in 2017 and would need to pick up the pace to as much as 1,200 a year under Snyder's proposal, Jernberg said.
Going lead-free relatively swiftly isn't unheard of.
Lansing pulled the last of the city's 12,000 lead lines from the ground in December of 2016, capping a 12-year, $44.5 million project that ratepayers largely financed.
But Lansing had a major advantage that most Michigan cities don't: It owned the entirety of service lines, including those on private property. That allowed the utility to more easily replace the entire length of pipelines.
Elsewhere, utilities must get permission permission of residents — some of whom can be tough to track down — to replace private-side lines. That can prove time consuming and costly.
Snyder's proposal would require utilities to pay for replacement of entire lead service lines. Swapping out only a portion can be worse than doing nothing at all because the replacement process can jostle free built-up lead in the line, tainting the water.
Outside of Lansing, utilities also want assurances that using public money to replace lines on private property is even legal under the Headlee Amendment, a tax-related change to the Michigan Constitution voters approved in 1978.
"I'd like to see a legal opinion from (Attorney General Bill Schuette's) office on all legal concerns regarding getting control," Brown said.
Reluctant Legislature
The DEQ last week signed off on a draft of the Snyder's proposal, moving ahead on a process that will take months to complete. Tiffany Brown, a spokeswoman, said the agency is eyeing March for a public hearing.
The plan must also go before the Joint Committee on Legislative Rules, a bipartisan statehouse panel that could choose to delay the process.
Meanwhile, Snyder's own party mates — who have increasingly broke with his priorities — are advancing legislation that could undermine his water efforts. One set of bills, which has cleared a Senate committee, would undercut DEQ's power by allowing industry-friendly panels to overturn agency decisions. The House — though not yet the Senate — has passed separate legislation that would bar state agencies from adopting rules stricter than those of the federal government.
MORE COVERAGE: GOP senators say Michigan environmental agency is 'overzealous'
A slew bills that would address lead contamination in other ways — such as requiring annual testing in schools and daycares — has gone nowhere over the past year.
Still, Edwards, the professor and whistleblower, is holding out hope for a breakthrough.
"Michigan is having the debate that the rest of the nation should have," he said. "They're kind of our last hope, our only hope."
Michigan Environment Watch
Michigan Environment Watch examines how public policy, industry, and other factors interact with the state's trove of natural resources.
Michigan Health Watch is made possible by generous financial support from:
Our generous Environment Watch underwriters encourage Bridge Michigan readers to also support civic journalism by becoming Bridge members. Please consider joining today.
Only donate if we've informed you about important Michigan issues
See what new members are saying about why they donated to Bridge Michigan:
"In order for this information to be accurate and unbiased it must be underwritten by its readers, not by special interests." - Larry S.
"Not many other media sources report on the topics Bridge does." - Susan B.
"Your journalism is outstanding and rare these days." - Mark S.
If you want to ensure the future of nonpartisan, nonprofit Michigan journalism, please become a member today. You, too, will be asked why you donated and maybe we'll feature your quote next time!