As he exits, Michigan lawmaker wants to gut wetland protection, boost waste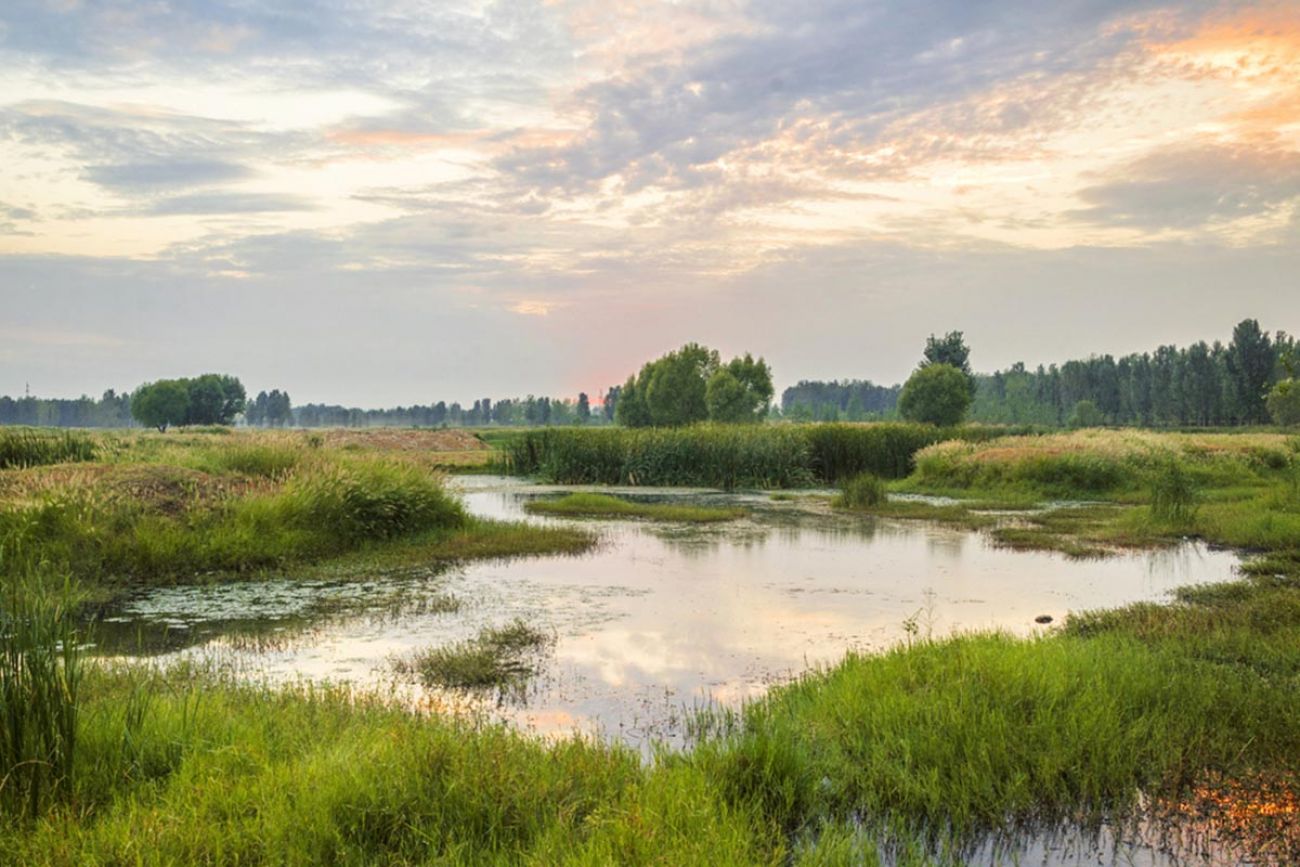 Update: Michigan DEQ staffers to Gov. Snyder: Veto bill to weaken cleanup standards
Update: Michigan House panel votes to gut 'radical' wetlands protection
Dec. 21: That's a wrap! What bills passed, died in Michigan lame duck for the ages
Related: See what Michigan lame-duck bills we're tracking
LANSING — A Senate committee could vote today on controversial legislation that would remove protections and clear the way for development on more than half of weltands in most Michigan counties and more than one-third of the state's lakes.
Supported by some business groups and developers, the proposal is drawing outrage from environmentalists and companies involved in wetland restoration. It is also raising questions about whether Michigan could lose its status as one of only two states with special authority to regulate wetlands.
Sen. Tom Casperson, R-Escanaba, who chairs the Senate Natural Resources Committee is proposing the the legislation, Senate Bill 1211.
Related: Michigan power grabs, pipelines and pot: What we're tracking in lame duck
Among other provisions, the proposal would lift permitting requirements for property owners wanting to fill, dredge or build upon wetlands and lakes covering five to 10 acres.
"This is for the average citizen that is getting mowed right over — that has 3 acres that does nothing and isn't contiguous to anything, and they have been treated rudely," Casperson said during testimony last week.
The bill would remove protections to at least 70,000 wetlands across 500,000 acres and 3,771 of Michigan's 11,000 lakes, according to an analysis by the Michigan Department of Environmental Quality obtained by Bridge Magazine.
But those numbers are just the minimum, according to the DEQ analysis, which details a wider impact than has been publicly discussed.
The bill would also allow development without special permits on:
Wetlands connected to ponds and some other water bodies;

Small wetlands home to endangered species;

Artificially flooded wetlands;

Man-made lakes, ponds and streams — and the wetlands connected to them.
The deregulation of impounded lakes — those with dams or other water control structures — under the bill would encompass "the majority of developed lakes in Southern Michigan," said Todd Losee, a former DEQ wetlands specialist who is president of the Michigan Wetlands Association.
"I don't think people are catching on to that."
Related: Opinion | C'mon, Michigan. Don't get hysterical about 'tree police' bill
Related: Senator wants to defang the 'radical' Michigan DEQ. He just may do so.
May 2018: Michigan House approves bills letting industry vote on environmental rules
The DEQ has not taken an official position on the bill, though its officials have expressed reservations — including that it conflicts with parts of the federal Clean Water Act.
The agency and outside experts consider wetlands critical to many of the state's natural resources. Wetlands serve as wildlife habitats and fish nursery grounds, and they control flooding and filter pollutants from water.
Before his 16-year career in politics, Caperson spent more than two decades in a log trucking business his family owns — an experience that helped shape his pro-industry, pro-private property rights belief that Michiganders would be better off if regulators did less regulating.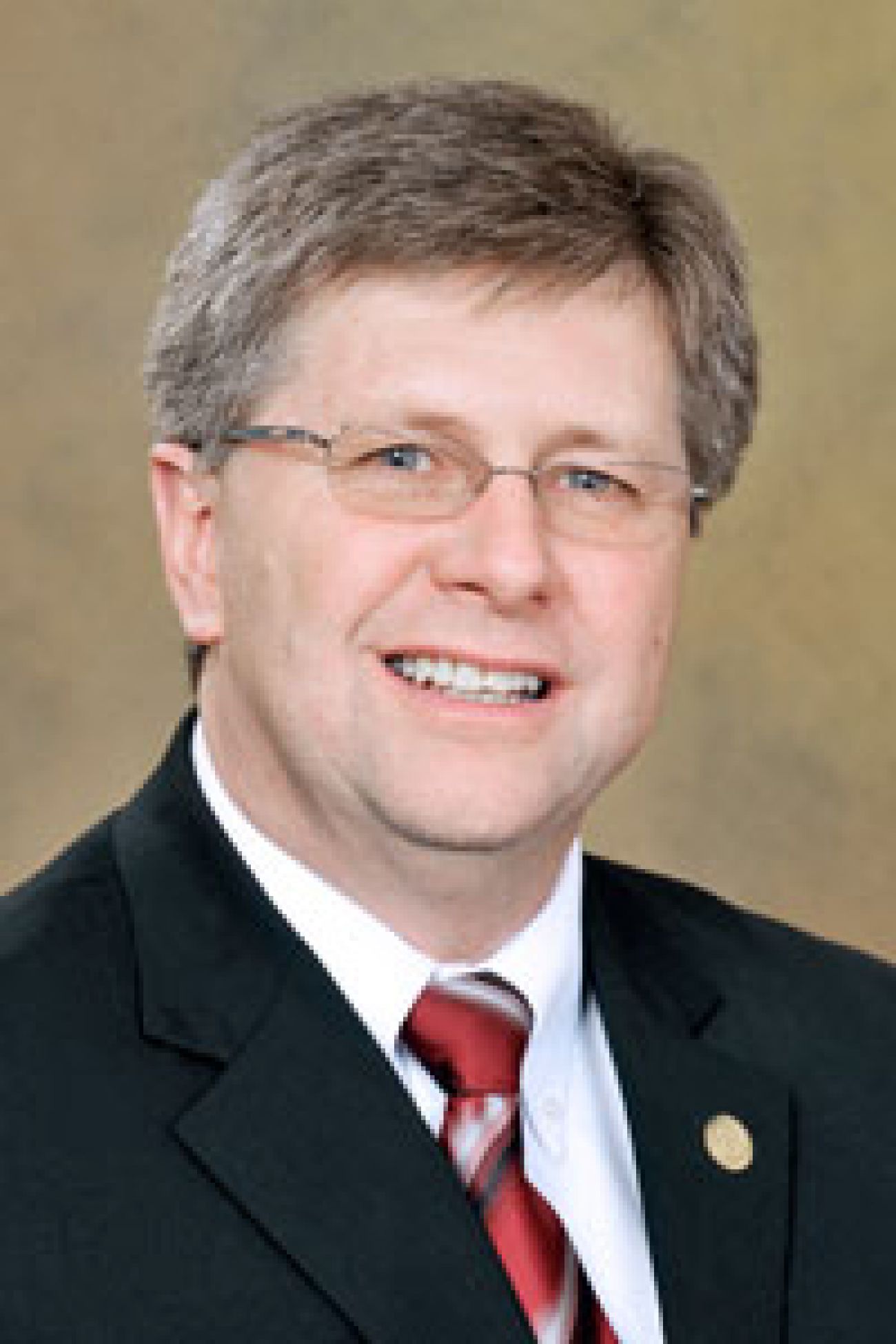 His legislation over the years has opened Michigan to metallic mining, capped how much land the state can own and cut red tape for those wishing to groom beachfront property. This year, legislation he sponsored gave industry representatives a larger role in environmental regulation.
Casperson is term-limited and in his final month in office. As he exits, he's proposing a flurry of deregulation that may get traction in the Republican legislature lame duck session. He is also sponsoring bills that would bar local governments from regulating tree removal and cutting; preempt local zoning ordinances that limit mining activities, and allow landfills to accept certain radioactive waste at 10-times the level of radioactivity as current rules allow.
The wetlands legislation is supported by timber industry trade organizations and some business and development groups, including the Michigan Chamber of Commerce, Michigan Farm Bureau, Home Builders Association of Michigan and National Federation of Independent Business.
Charles Owens, a lobbyist for the National Federation of Independent Business, said Casperson's legislation is needed to bolster property rights.
"I am appalled at the disregard for private property rights that I've seen in this state from a number of different areas," he said. "The whole idea that all the land in the state belongs to everybody is misguided and disappointing."
Opponents argue Casperson's legislation would trigger a host of unintended consequences and even tempt the federal government to yank Michigan's rare authority to oversee its wetlands.
Environmental groups told Casperson's committee last week they would even encourage the U.S. Environmental Protection Agency to halt the state's wetlands program if the legislation were to become law.
The federal government otherwise regulates development on the nation's wetlands, but it has granted oversight to just two states under the Clean Water Act: Michigan and New Jersey.
"If Michigan legislators choose to show that they no longer care about Michigan's wetlands and no longer want to protect them, then Michigan shouldn't be regulated. We can give it back to the federal government," said Jennifer McKay, policy director for the Petoskey-based nonprofit Tip of the Mitt Watershed Council.
Developers and environmentalists have for years sparred over the scope of Michigan's wetlands program, and even debated whether the state should continue spending tax dollars on state enforcement rather than letting the Army Corps of Engineers issue permits — likely leaving developers to wait longer for permissions. In 2009, then-Gov. Jennifer Granholm proposed to end the state program to shave $2 million from budget, but the idea did not gain traction.
The EPA has flagged deficiencies in Michigan's program in recent years. In 2016, EPA Region 5 found state permitting exemptions for a several activities — including for drain maintenance, livestock access and utility line installation, for example — fell short of Clean Water Act requirements.
Casperson's legislation could put Michigan further out of step with federal requirements, environmentalists say and a DEQ official confirmed in committee testimony.
"If we can't implement [the program] consistent with federal law, that constrains the federal government's ability to let us operate as an independent state," said Aaron Keatley, DEQ's chief deputy director.
Casperson said he was skeptical that President Donald Trump's EPA would remove Michigan's permitting authority, saying he's had some "very encouraging conversations" with officials in EPA's regional office in Chicago.
The lawmaker bristled at environmentalists' suggestions that he doesn't understand, or care about vital wetlands.
"We agree with a lot of the people that oppose this that we got to protect wetlands, Casperson said last week. "I just disagree that it's got to be every inch of soil at the expense of everybody's property rights."
The language in Casperson's bill may change as it moves through the Legislature, but it has already sent ripples through one industry: Michigan's growing wetlands mitigation banking system.
Michigan requires developers who affect wetlands of a certain size to create and maintain wetlands elsewhere. To speed permitting and ease that burden, developers can pay wetlands mitigation bankers to do the work.
Keatley of the DEQ said the bill could harm that market and "greatly increase the cost of mitigation in the state."
Steven Niswander, who leads the consulting firm Niswander Environmental, said Michigan has 25 such banks — an industry worth as much as $100 million — and most have formed since 2010.
Niswander called his firm the biggest such banker, and Casperson's legislation caused it to immediately halt two projects worth about $1 million each.
"We already have seven employees and their positions are dependent on us doing banking, Niswander told Bridge Magazine. "It is the majority of our income for our business. This would be pretty catastrophic."
Michigan Environment Watch
Michigan Environment Watch examines how public policy, industry, and other factors interact with the state's trove of natural resources.
Michigan Health Watch is made possible by generous financial support from:
Our generous Environment Watch underwriters encourage Bridge Michigan readers to also support civic journalism by becoming Bridge members. Please consider joining today.
We're not just a news organization, we're also your neighbors
We've been there for you with daily Michigan COVID-19 news; reporting on the emergence of the virus, daily numbers with our tracker and dashboard, exploding unemployment, and we finally were able to report on mass vaccine distribution. We report because the news impacts all of us. Will you please support our nonprofit newsroom?