Invasive plants choke Michigan waters. So why can anyone order them online?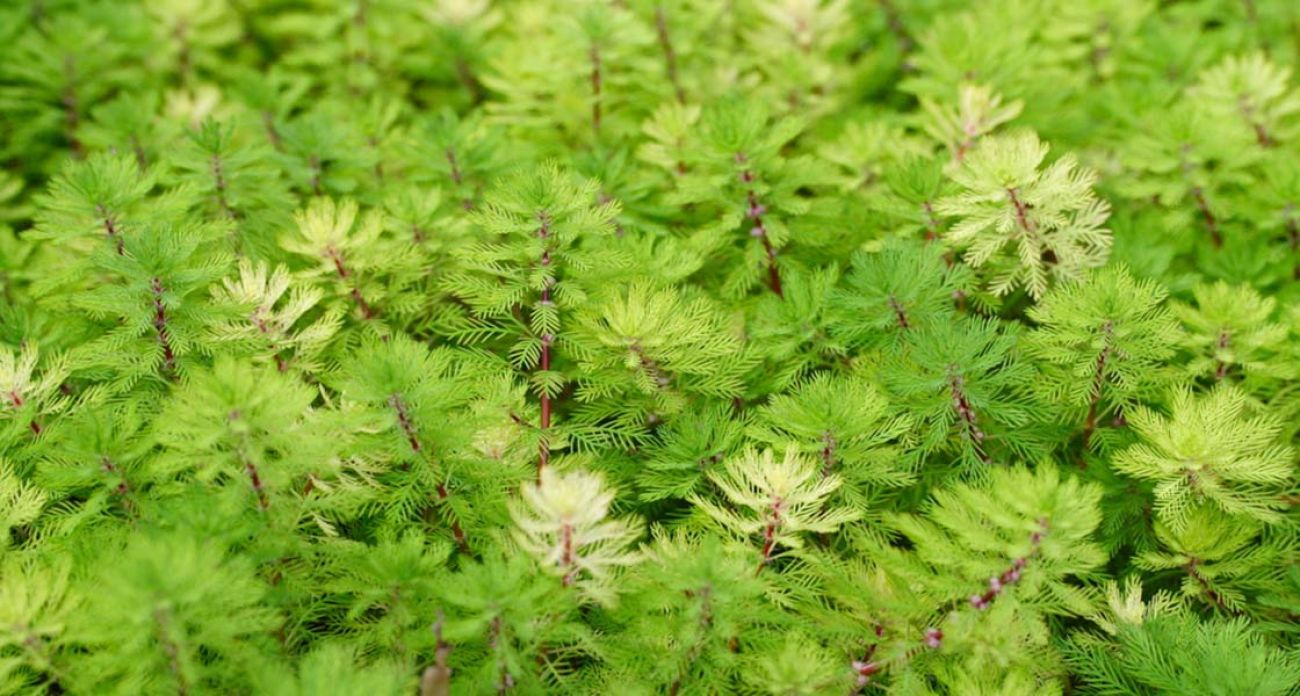 Michigan spends millions of dollars a year to fight invasive plants that harm the water, lower fish populations and threaten recreational tourism. Yet despite the potential damage, invasive plants are still brought into the state.
Often, as Bridge Magazine discovered, a purchase is just a click away.
Aquatic plants listed as invasive, and thus illegal, in Michigan are readily available online for home aquariums or ornamental ponds, with limited repercussions for Internet retailers.
"There has been a lot of effort to encourage boaters to clean, drain, and dry their equipment so they're not inadvertently spreading plants and animals or viruses from one waterbody to the next," said Jo Latimore, an aquatic ecologist and outreach specialist with Michigan's Department of Fisheries and Wildlife.
Related: Invasive mussels challenge commercial whitefish fishing in the Great Lakes
August 2019: Battle looms over laws to slow spread of invasive species in Great Lakes
"But those aren't the only way that invasive species can be spread in our waters."
Plants that grow too quickly or broadly are often discarded by residents into local rivers or washed out of decorative ponds into local waterways during heavy rains, Latimore told Bridge Magazine.
Michigan's Aquatic Nuisance Species Task Force estimates the value of the water garden industry to be $1 billion annually nationwide.
Though popular aquarium plants have popped up in waters across the state over the last several years, the volume of plants brought into the state is unknown, with online sales more difficult to track and regulate.
"The internet is a large place and it changes regularly," said Erika Jensen, aquatic invasive species program manager for the Great Lakes Commission, a partnership among U.S. states and Canadian provinces within the Great Lakes basin.
"So it can be very hard for those invasive species managers who are interested in this issue to keep up with all of the different websites [that offer] live aquatic organisms for sale that we're concerned about."
Complicating matters, different states ban different plants. It may be legal to ship a plant from Tennessee to Florida, but illegal to ship that same plant to Michigan. This can make it complicated for buyers and sellers across state lines to know if the transaction violates state or federal law.
"You can inadvertently end up with something in your aquarium or in your pond that we really don't want to see escaping out into the waters of Michigan," Latimore warned.
Consider the European frogbit.
"It's a cute little plant that people like to put in their aquariums and ponds," Latimore said.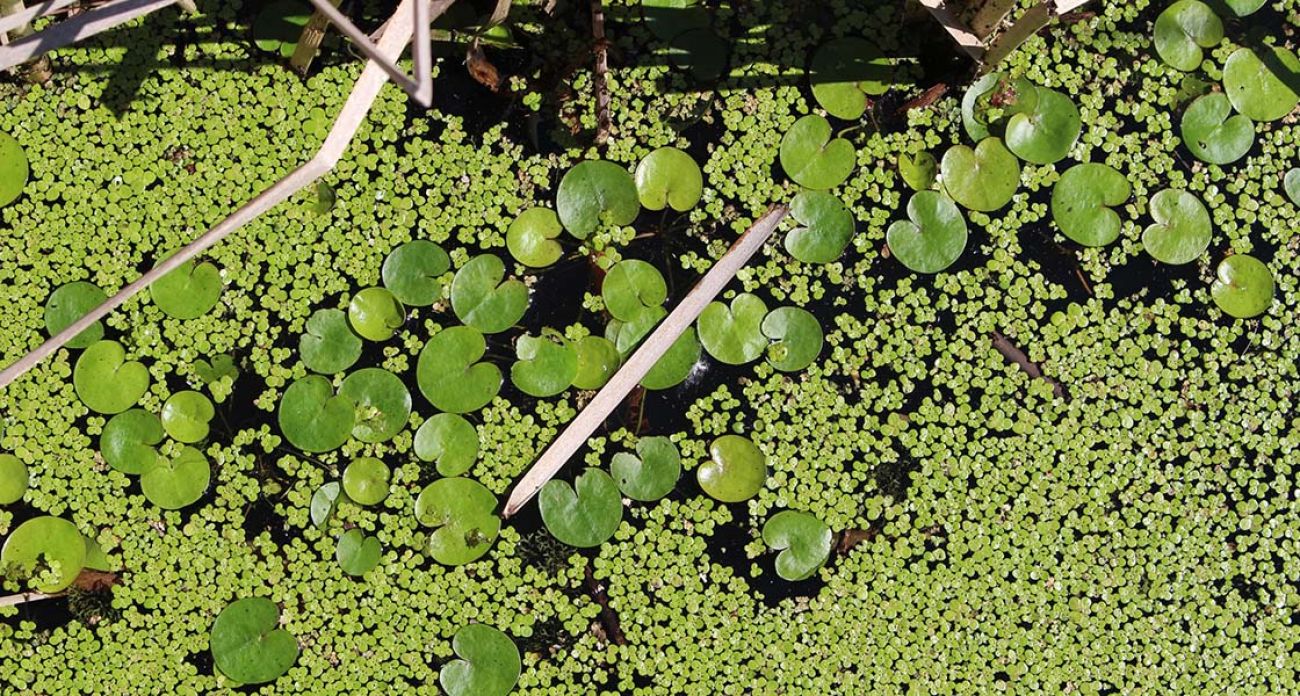 Its heart-shaped, leathery leaves are adorable.
But when released in waterways, it proliferates into mats that crowd out native plants, drains oxygen and hinders swimmers and boaters.
"The original source was likely aquariums and ponds but now it's being spread by boats inland into Michigan," Latimore said.
Don't try this at home
To test how easy it is to have an invasive plant shipped to Michigan, Bridge Magazine was able to quickly find one that could be ordered online.
It took only a few minutes. A California-based aquascaping dealer offered parrot's-feather (also called parrot feather) for $4.99 on Google Shopping.
Parrot's-feather is a South American plant which grows in thick mats that impede boat traffic. It's banned in Michigan, which means it is illegal to "possess, introduce, import, sell or offer" it. That's the same level of prohibition as zebra mussels.
William Keiper, an aquatic biologist at Michigan's Department of Environment, Great Lakes, and Energy (EGLE) who focuses on response to aquatic invasive species, told Bridge the state has "spent a lot of time going after parrot feather."
Nothing on the website's sales page indicated the plant is listed as an invasive species in Michigan or elsewhere, nor did the page warn against releasing parrot's-feather into the wild.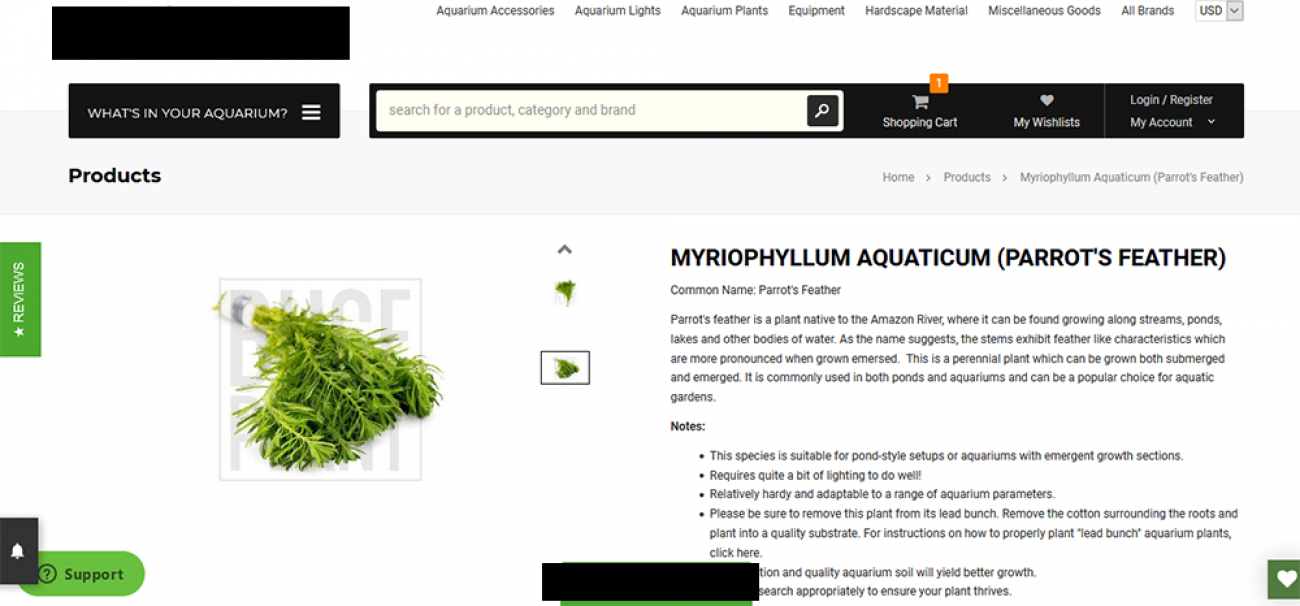 Bridge emailed the business to ask if it feels it bears responsibility for purchases made on its site. A company representative, identified in an email only as Kimberly, said "it would be a huge undertaking to try to look up every state's invasive species list and then set a custom restriction per product per customer."
"In truth," she continued, "we are just a small business with limited resources to devote to something like that."
Kimberly added that plants shipped from overseas are inspected by the USDA Animal and Plant Health Inspection Service. An inspector checks "every single box of plants [from overseas and Florida] to ensure there aren't any hitchhikers or species that aren't allowed in California."
"What we can do as a company is let our customers know that it is their responsibility to check the invasive species list per their state before ordering," Kimberly said.
"I have already brought this up to my higher ups and I believe we will be adding it to our terms and agreements page. We can also add a print out that lets people know not to just flush or toss out plants into the wild. Granted, I don't think most aquarium keepers would throw away good plants."
Parrot's-feather is not the only banned plant that is easy to order online.
Carolina fanwort, a popular aquarium decoration, and Brazilian elodea, often used in classrooms for teaching photosynthesis, disturb the natural balance of Michigan's waters by crowding local plants, filling habitat of native animals and interfering with boats. Offers carrying no consumer warnings show up on the first page of Google Shopping for both Carolina Fanwort and Brazilian elodea.
Other retailers, however, warn customers. During Bridge's search, both ThePondOutlet.com and Amazon explicitly list certain plants that cannot be shipped to Michigan.
Such patchwork caution is typical, says Latimore. Some sites offer customer alerts, others have a "buyer beware attitude" and "leave the responsibility to the consumer to know whether it's legal to have this plant or animal in their state."
Asking people to "look up their state's laws before they purchase a plant" is "a lot to ask of a consumer," Latimore said.
Can an algorithm protect Michigan's waters?
The Great Lakes Commission has developed a computer program it hopes will help protect Michigan's waters.
The Great Lakes Detector of Aquatic Invasives in Trade (GLDAITR), scans the web for marketplace sites selling any of 160 species known to be a threat to the Great Lakes. When it finds a site, it downloads a copy of the page to a database. Commission members use that information to assess the size of the market and its threat level.
In its first 30 days, GLDAITR identified more than 200 websites, most U.S. based, whose markets included the Great Lakes region. They mostly sold plants, but also fish, mollusks and crayfish. Parrot's feather was among the most commonly found.
According to a GLDAITR grant report, the commission sent letters to 162 sellers alerting them to products of concern; 27 sellers altered their inventory or added shipping restrictions in response.
The commission is updating the system to give other state agencies better access. The state has also launched a public outreach program called Reduce Invasive Pet and Plant Escapes (RIPPLE) to curb release of invasive plants and pets.
The message: "Hey, it's great to have these hobbies...but there's ways to be a responsible hobbyist to make sure that you're not" harming the state, Latimore said.
Persistent and pricey
When invasive plants do make it to the wild, cleanup can be arduous and costly.
Frogbit, a tiny lily pad, arrived in Lake Erie Metropark in the 1990s; it's unclear how, perhaps by international trade or an aquarium release. The pads clog the water above and below the surface, making life more difficult for native fish, plants and birds that rely on Erie's marshes.
"I'm gonna be quite honest with you, we don't have, really, what I would call a successful treatment [for frogbit] at this point," said Ryan Colliton, Chief of Natural Resources at Huron-Clinton Metroparks.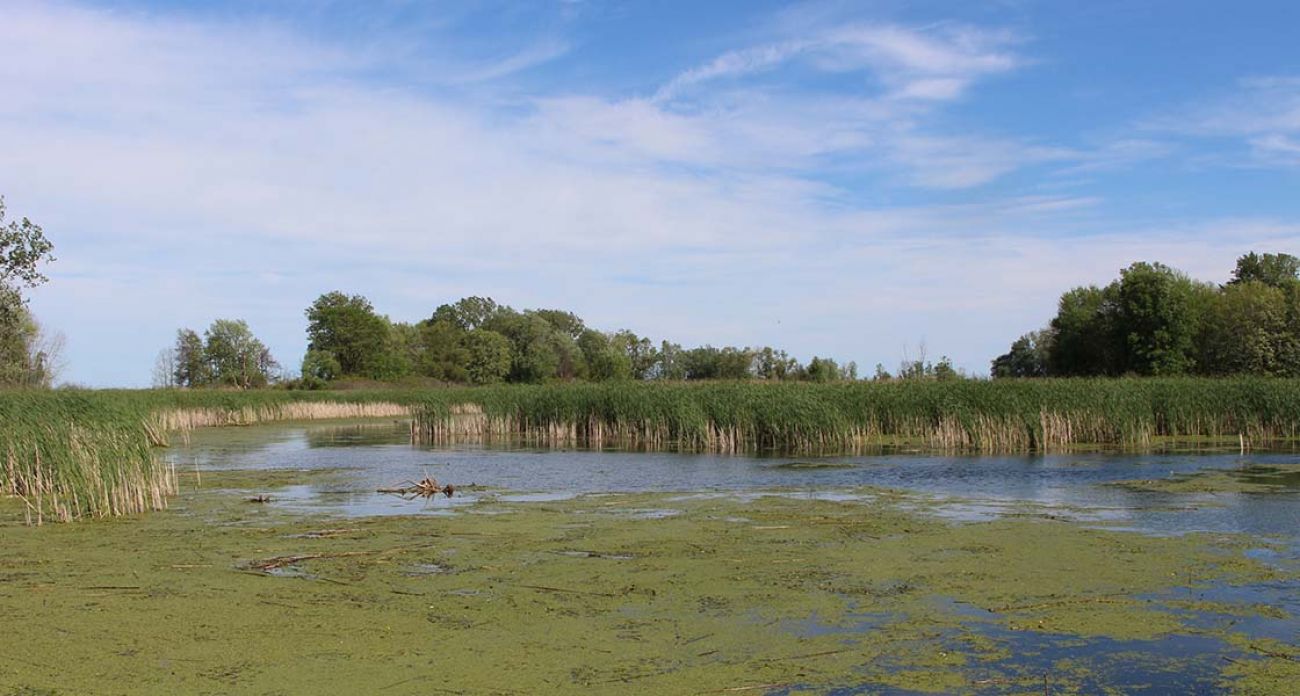 Frogbit tends to entangle itself with native plants beneficial to the natural habitat, "so the question is: How do you get in there and treat it without doing harm to the plants you want to keep?" Colliton said.
In 2018, EGLE manually removed 1,500 pounds of frogbit from two lakes in the Grand Rapids area. Removing the plant by hand is the most effective treatment identified so far, according to Colliton and Keiper, but it takes time and resources.
Another problem, notes Keiper, there's typically little local expertise on invasive plants when they first arrive. Figuring how the plant moves and can be contained takes money and time.
Last year, the state gave $188,000 to Lake Superior State University to study frogbit. It was among $6 million in grants made in 2018 to programs fighting invasive species.
But while the state figures out what to do, plants continue to spread.
"That's the way with invasive species," Keiper said. "You do the best you can, but you learn as you go."
Michigan Environment Watch
Michigan Environment Watch examines how public policy, industry, and other factors interact with the state's trove of natural resources.
Michigan Health Watch is made possible by generous financial support from:
Our generous Environment Watch underwriters encourage Bridge Michigan readers to also support civic journalism by becoming Bridge members. Please consider joining today.
We're not just a news organization, we're also your neighbors
We've been there for you with daily Michigan COVID-19 news; reporting on the emergence of the virus, daily numbers with our tracker and dashboard, exploding unemployment, and we finally were able to report on mass vaccine distribution. We report because the news impacts all of us. Will you please support our nonprofit newsroom?