Michigan Environmental Roundup: Toxic vapors, Great Lakes sanctuary, Legionnaires' outbreak.
Bridge Magazine is committed to sharing the best environmental journalism in Michigan, an experiment known as #EnviroReads.
Every two weeks, in Bridge's Michigan Environment Watch, we'll share a roundup of stories on the Great Lakes or other issues. If you see a story we should include next time, use the hashtag #EnviroReads on Twitter or email Environmental Reporter Jim Malewitz at jmalewitz@bridgemi.com.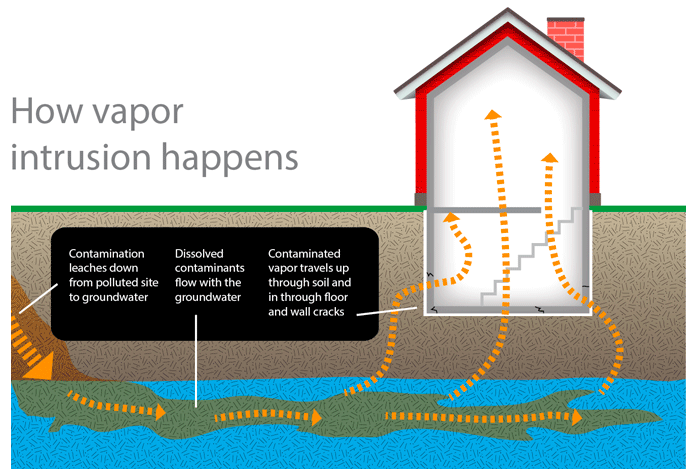 Detroit News, Feb. 7
"Daniel Arroyo has lived in (Sturgis) for nearly 20 years, unaware his family has been near some of the country's most polluted land until toxic fumes forced state officials in 2016 to evacuate their house," reports Michael Gerstein. Arroyo's family has company. "They were among 276 Michigan residents who were ushered out of or barred from homes, apartments, nonprofit locations and a preschool center in Detroit, Grand Rapids and Sturgis between May 2016 and February 2017 because of potentially cancerous fumes, according to Michigan Department of Environmental Quality documents obtained through a Detroit News open records request."
Detroit News, Feb. 5
"Most of the more than 90 Legionnaires' disease cases during the deadly 2014-15 outbreak in the Flint area were caused by changes in the city's water supply — and the epidemic may have been more widespread than previously believed," Karen Bouffard reports, citing a pair of recently published studies that state officials rebutted. "The risk of acquiring Legionnaires' disease increased more than six-fold across the Flint water distribution system after the city switched from the Detroit area water system's Lake Huron source to the Flint River in April 2014, according to a report in the Proceedings of the National Academy of Sciences."
Bonus: Revisit Bridge Magazine reporter Chastity Pratt Dawsey's 2016 feature on Bertie Marble. Marble's family raised questions early on about whether she was an uncounted victim of Legionnaires' disease.
MLive.com, Feb. 4
"Residents near the former Wurtsmith Air Force Base in Oscoda Township have become increasingly concerned over the past year as toxic fluorochemicals leaching through the groundwater have generated white foam that's washing ashore on public beaches and private waterfronts around the picturesque Van Etten Lake," Garret Ellison reports. "The foam contains alarmingly high levels of per- and polyfluoroalkyl substances known as PFAS or PFCs and locals consider it a worrisome manifestation of a toxic groundwater problem that, until now, has been out of sight and to some degree out of mind."
Herald Times Reporter, Jan. 31
"Rooted in the fear the federal government will dip more of its toes in the Great Lakes — threatening Wisconsin's sovereignty," some Wisconsinites are pushing back against a Lake Michigan marine sanctuary in the state, Alisa M. Schafer and McLean Bennett report. "Sanctuary supporters describe those concerns as outlandish. And leaders of a Michigan community report that no such federal power grab has materialized in the 17 years since a marine sanctuary was established on Lake Huron."
Associated Press, Feb. 4
"An aquatic weed is creeping across the Great Lakes region that grows really fast and is very hard to kill," reports Steve Karnowski. "Scientists don't know a lot yet about starry stonewort, but they're hurrying to find out more. The plant, which forms dense surface mats in lakes, first turned up in North America in 1978 in the St. Lawrence River in New York state. Researchers think it probably arrived in ballast water from ships entering the Great Lakes." The invader has infested more than 200 inland lakes in Michigan's Lower Peninsula, Karnowski reports.
Facts matter. Trust matters. Journalism matters.
If you learned something from the story you're reading please consider supporting our work. Your donation allows us to keep our Michigan-focused reporting and analysis free and accessible to all. All donations are voluntary, but for as little as $1 you can become a member of Bridge Club and support freedom of the press in Michigan during a crucial election year.