Michigan gravel industry to again try to limit local control on mining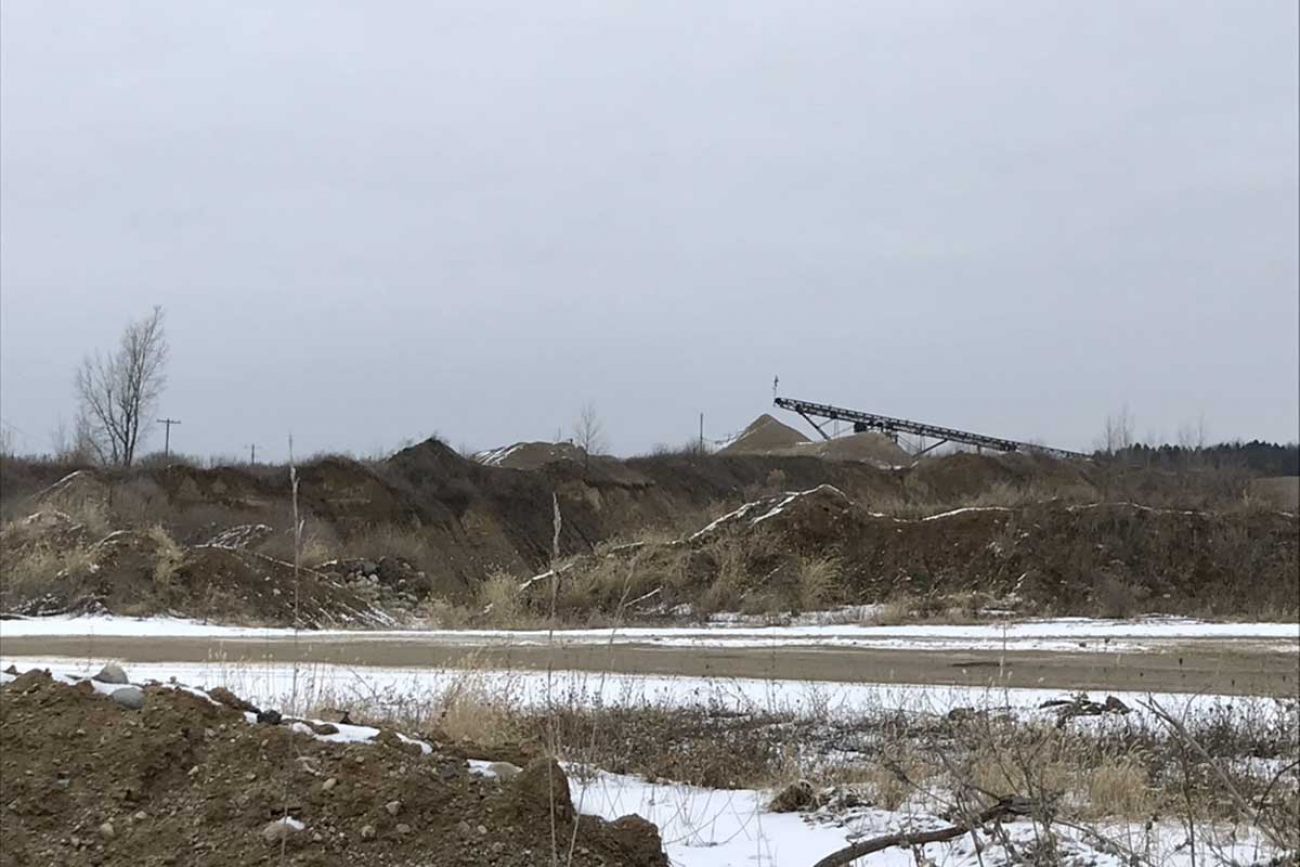 METAMORA TOWNSHIP—Depending who you ask, this community's decades-long crusade against a proposed gravel mine is an inspiring story of a small town's fight against big industry, or a display of "not in my backyard" politics that shelters well-heeled communities from bearing their share of society's burdens.
And it's become ground zero in a larger policy debate over who should decide whether, and under what circumstances, gravel mines can set up shop in communities across the state.
Neighbors of a Boy Scouts camp nestled between the rolling pastures of Metamora Township argue that a plan by the Edw. C. Levy Co. to extract sand and gravel from about 500 acres of the scout land would destroy their community's quiet pastoral vibe and risk spreading a contaminated groundwater plume that has soured nearby wells. Levy's is the latest in a long string of attempts by various companies to extract sand and gravel from the scout camp.
"We already can't drink the water," said resident Michelle Joliat, whose well is among those contaminated with dioxane from a nearby landfill. "If the Levy company comes in 2,000 feet east of a leaking Superfund site, my neighborhood is basically obliterated."
Levy disputes that. The company can mine in Metamora without worsening pollution, said Eliot Weiner, Levy's executive vice president. He argues that Michigan needs sand and gravel to build roads, bridges and homes and the increasing frequency of fights like the one in Metamora is driving up construction costs for everyone.
"The real loser is the taxpayer," he said, who must pay more for construction materials when companies have to transport them from distant mines in Northern Michigan or Canada.
After two failed attempts to pass bills in Lansing that would make it harder for communities like Metamora to keep gravel mines out, officials in the aggregate sector (an industry term for sand, gravel and other loose materials used in construction) and their allies in the Legislature say they will try again in 2021.
This time, though, anti-aggregate mining activists and local government advocates say they're preparing a counterattack: Compromise legislation that would tighten Michigan's mine siting laws while still allowing local governments to say no.
"I'm a believer in local control," said Sen. Kevin Daley, R-Arcadia Township, a former township supervisor who represents Metamora Township and plans to introduce competing legislation. Daley said he shares industry concerns about dwindling access to Michigan's mineral deposits, but "I just don't believe taking complete control of this issue away from locals is the right answer."
The two sides agree on little, other than this: Something must change about Michigan's system for approving local mining operations, so decades-long disputes like the one in Metamora don't become the norm.
A failure to plan
Before the midcentury suburbanization of Michigan's population centers, few took notice as sand and gravel mines cropped up in the sparsely-populated areas outside the state's big cities. There weren't as many nearby residents to complain about the loud noises, unsightly pits, dust and truck traffic from the mines.
Many of those former mine sites have since been transformed into private lakes ringed with luxury homes, such as Island Lake in Novi, while others languished as unremediated pits.
As homes and businesses filled in the suburbs and exurbs of Michigan's cities, government leaders plotted out land for new neighborhoods, business districts and industrial parks in their growing communities. But often, said John Yellich, director of the Michigan Geological Survey at Western Michigan University, those plans didn't leave room for underlying sand and gravel deposits that might help build and maintain those communities.
That, Yellich said, was a mistake.
"Any development of infrastructure or cities needs to have a reliable source [of aggregates] close by," Yellich said.
In the decades since, sand and gravel operators say, it's become increasingly difficult to open new pits without angering neighbors. Meanwhile, Michigan's demand for the materials continues unabated.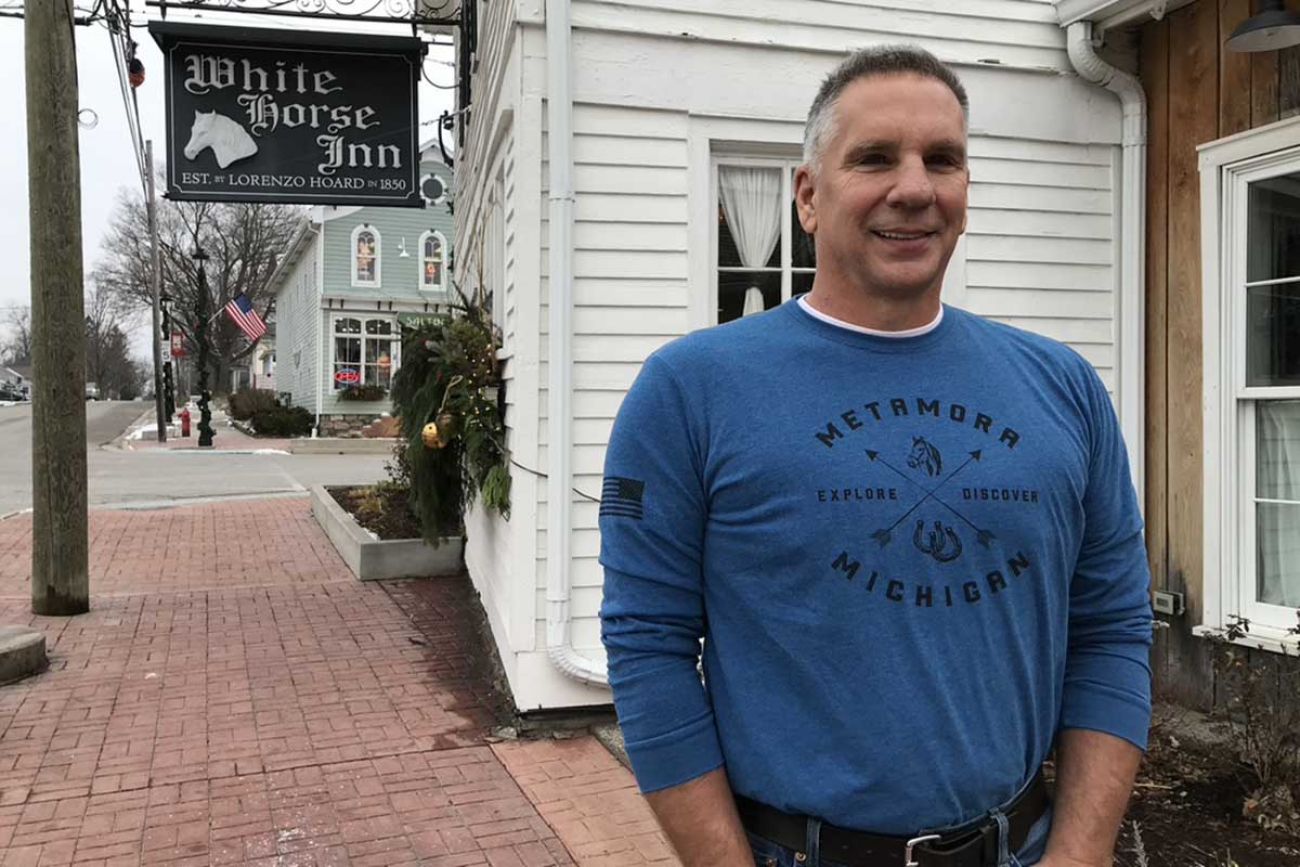 Gravel everywhere, but not a rock to mine?
Michigan is poised to spend $7.3 billion over the next five years on road and bridge construction projects, after Gov. Gretchen Whitmer's $3.5 billion bond initiative doubled planned spending in keeping with her 2018 campaign promise to "fix the damn roads."
In 2021, the Michigan Department of Transportation's pavement program will spend nearly $2.26 billion to address nearly 3,000 lane miles, a department spokesman said.
Sand and gravel for those projects has to come from somewhere, said Sen. Adam Hollier, D-Detroit, who sponsored the latest industry-supported bill package, which died in the just-completed lame duck legislative session.
Under the 2006 Michigan Zoning Enabling Act, local units of government can consider a host of factors in deciding whether to allow a new mine, including what kind of use the land is zoned for, mining impacts on nearby property values and road safety. They can also regulate a mine's operating hours and order limits on noise, dust and traffic.
Those provisions give local communities valuable leverage, said Judy Allen, director of government relations for the Michigan Townships Association, empowering them to deny pits when necessary, and work with owners of existing pits to prevent conflicts with neighbors.
But Hollier contends that too much local control has created a patchwork of different policies from one municipality to the next, hindering the gravel industry's growth and funneling pits into communities with the fewest resources to fight them.
"It often comes down to: is one side or the other willing to file a lawsuit?" Hollier said. "Which means, only communities with the money [are able] to file suit."
However, neither Hollier nor industry representatives could cite a specific example of dissent in wealthy communities shifting the burden of mining onto a poorer community.
It's true that residents in Metamora — a mix of grand estates and small older homes — have spent significant sums fighting Levy. In 2018 alone, tax records show, a citizen group called the Metamora Land Preservation Alliance spent $107,962.
But the Dearborn-based Levy company, too, has paid lawyers to sue the township over its resistance to the mine proposal. And the Michigan Aggregates Association, along with the state chamber and labor groups, lobbied aggressively in support of Hollier's legislation and a similar bill by the late Sen. Tom Casperson that failed in the 2018 lame duck. The association made a $1,000 campaign contribution to Hollier in 2019.
"It's insulting that someone is using social justice as an excuse for a land grab," said Victor Dzenowagis, who owns the White Horse Inn in downtown Metamora and helps lead the Metamora Land Preservation Alliance.
Hollier said his intent is not meant to make it easier to mine, and his bill would have in fact strengthened mine siting standards in many communities. After hearing Metamora residents' concerns about possible water contamination, he also introduced a companion bill to strengthen water quality oversight at mines.
"I just want it to be as hard in Delta Township (a suburb of Lansing) as it is in Birmingham or Iron Mountain (a Western Upper Peninsula community with a mining legacy)," he said.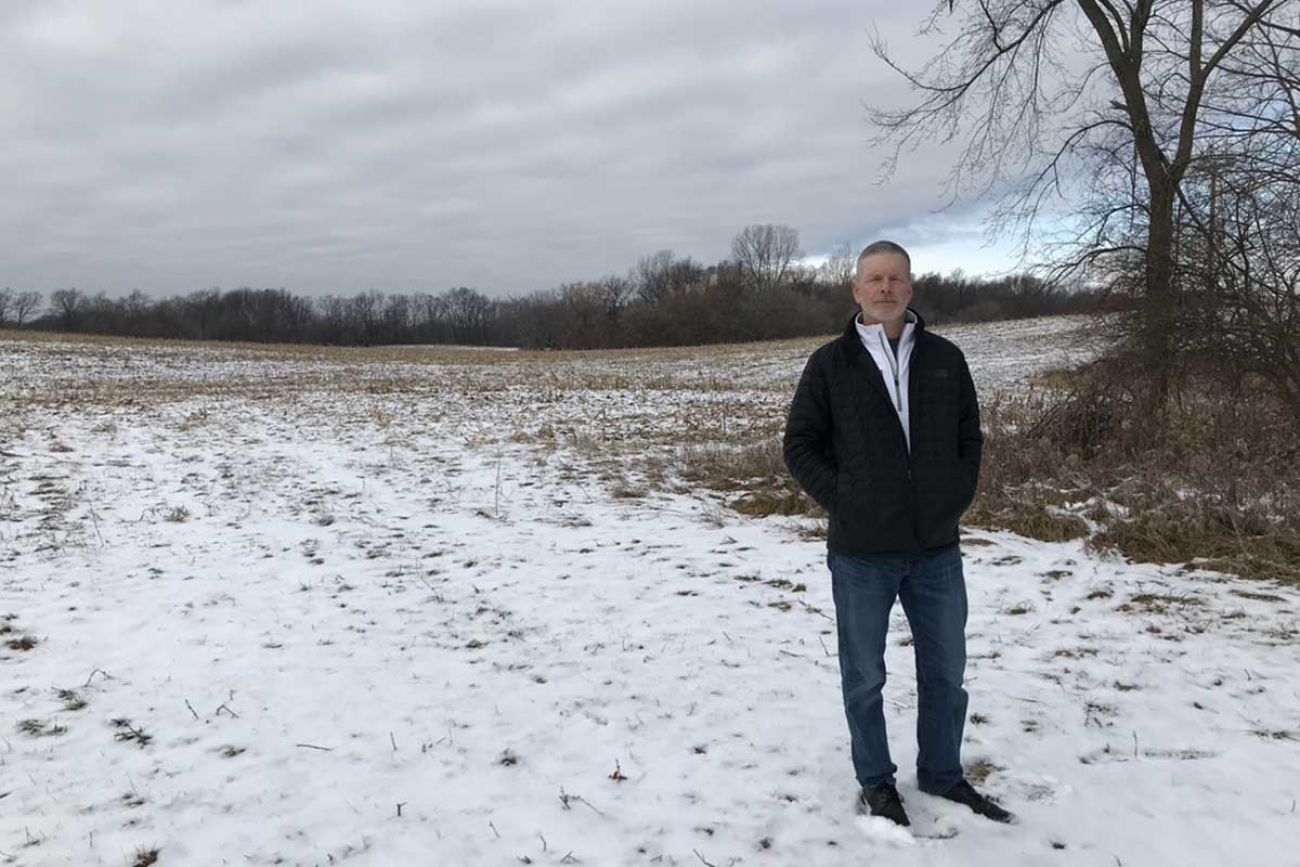 Less gravel, higher prices?
Michigan is a sand and gravel-rich state. As glaciers moved across the state during the last ice age, they carried minerals from as far away as Canada, and deposited the pulverized detritus in their wake.
That abundance makes Michigan among the nation's biggest sand and gravel producers. According to figures from the U.S. Geological Survey, Michigan produced about 44.7 million metric tons of sand and gravel in 2016, making it one of the top five producers of sand and gravel used in construction.
Gravel operators say the most important mines are those situated closest to the densely-populated places where the materials are needed for road-building and other construction projects.
Butindustry representatives say local opposition to gravel mines makes it increasingly difficult to establish new mines.
Permit denials "are happening regularly in multiple parts of the state," said John Sellek, a spokesman for the aggregates association.
A 2016 report commissioned by the Michigan Department of Transportation and cited frequently by the aggregate industry concluded sand and gravel stocks are dwindling throughout the southern half of the Lower Peninsula, in part because it has become difficult to permit new mines.
But a state audit found that MDOT let industry officials have "considerable influence" over the report, potentially undermining its credibility and usefulness.
Today, the agency is distancing itself from the study. MDOT spokesman Jeff Cranson told Bridge Michigan that the agency doesn't "have enough information to know" whether Michigan is actually facing a sand and gravel shortage.
Gravel mining opponents point to export figures as evidence that aggregates remain abundant. Last year, $7.8 million-worth left the state, according to the freight forwarding company Flexport, making Michigan the nation's second-largest exporter of aggregates.
Industry representatives could offer only anecdotal evidence to support the claim that permit denials are becoming more common. Because those permits are granted at the local level, comprehensive statewide information is hard to come by. But several denials have made headlines over the past year.
In Richland Township, northeast of Kalamazoo, the planning commission in December denied permits for a proposed 300-acre operation after area residents fought against the proposal. Top Grade Site Management planned to mine a maximum of 50 acres at any given time, within a property surrounded by thousands of acres of farmland.
"Most of the time you'd never even see us back there, because we'd be surrounded by corn," Top Grade owner Ross Veltema told Bridge Michigan.
In July, officials in Dewitt Township, in Clinton County north of Lansing, denied special use permits for a 46-acre operation, citing concerns about its impact on area residents' quality of life.
Mark Schlegel, owner of Lansing-based Schlegel Sand & Gravel, said he took pains to ensure the pit wouldn't present a nuisance. When he finished mining in a few years, he planned to repurpose the land to expand a neighboring assisted-living facility.
Township officials signed off on the paperwork, and the local planning commission recommended approval. But in July, under pressure from neighboring landowners, the township board of trustees unanimously denied the request.
"They just don't want us there, no matter what," Schlegel said. "They want you to go somewhere else, but I'll just run into the same problem there, too."
Without the mine, Schlegel said, he'll have to truck gravel into the Lansing area from facilities in Jackson or from Maple Rapids, about 30 miles north of Lansing, which could raise prices for his customers.
A report last year by the Michigan Senate Fiscal Agency found that the price of raw materials used to build roads, such as cement and asphalt, doubled between 2008 and 2018. But the report didn't draw conclusions about the reasons for that increase.
Ken Simonson, chief economist with the Associated General Contractors of America, said gravel transport costs are just one component of materials costs. Petroleum products are a key ingredient in asphalt, Simonson said, so rising oil prices also influence asphalt prices.
Doug Steffen, managing director of the Clinton County Road Commission, said prices for the roughly 100,000 tons of gravel his agency buys each year increase by about $1-per-ton for every extra 15 miles of transport. The county's gravel prices have more than doubled in the past 15 years to $9 per ton, he said, but that's not a result of transporting gravel further distances.
Mapping where the gravel is
Yellich, of WMU, said Michigan's spotty understanding of its marketable gravel deposits makes it difficult to do the long-term planning that could help avoid conflicts like the one in Metamora.
The solution, he said, is to do the mapping.
Phase 2 of the MDOT report reached the same conclusion. Michigan needs to do a better job of mapping aggregate supplies throughout the state, authors wrote, in order to be "more proactive in managing these underground resources for the future while minimizing costs and conflicts."
Neighboring states including Ohio, Indiana, Minnesota and Illinois have done such mapping projects for at least part of their state, Yellich said.
Nick Occhipinti, government affairs director for the Michigan League of Conservation Voters, said mapping also would empower aggregate companies to target sand and gravel fields that aren't in residential areas or important habitats, avoiding the kind of community showdowns taking place in Metamora.
Without such knowledge to allow more strategic decisions about where to mine, he said, the industry approach has been "pursue the best aggregate, no matter where it is."
Members of the Metamora Land Preservation Alliance said they support the idea of a statewide study to map out Michigan's gravel deposits, and would be open to using its findings to set aside local land for gravel mining. Just not at the Boy Scouts camp.
"I don't think there's a compromise for that site, because how do you compromise on water quality?" said Joliat, the resident concerned about spreading contamination from the former dump.
Sellek, of the aggregates association, called mapping "a separate issue for a longer discussion." Such a project would be expensive and time-consuming, he said, and aggregate producers need access to new gravel sources now if they're going to meet current and future demand.
So far, legislators who plan to introduce bills next session say they haven't yet identified potential opportunities for policy compromise in Lansing.
"There's a way to find common ground on this," said Daley, the state senator for the Metamora region. "But we've got our work cut out for us."
Michigan Environment Watch
Michigan Environment Watch examines how public policy, industry, and other factors interact with the state's trove of natural resources.
Michigan Health Watch is made possible by generous financial support from:
Our generous Environment Watch underwriters encourage Bridge Michigan readers to also support civic journalism by becoming Bridge members. Please consider joining today.
Only donate if we've informed you about important Michigan issues
See what new members are saying about why they donated to Bridge Michigan:
"In order for this information to be accurate and unbiased it must be underwritten by its readers, not by special interests." - Larry S.
"Not many other media sources report on the topics Bridge does." - Susan B.
"Your journalism is outstanding and rare these days." - Mark S.
If you want to ensure the future of nonpartisan, nonprofit Michigan journalism, please become a member today. You, too, will be asked why you donated and maybe we'll feature your quote next time!