Who pays Michigan utilities' coronavirus costs: customers or investors?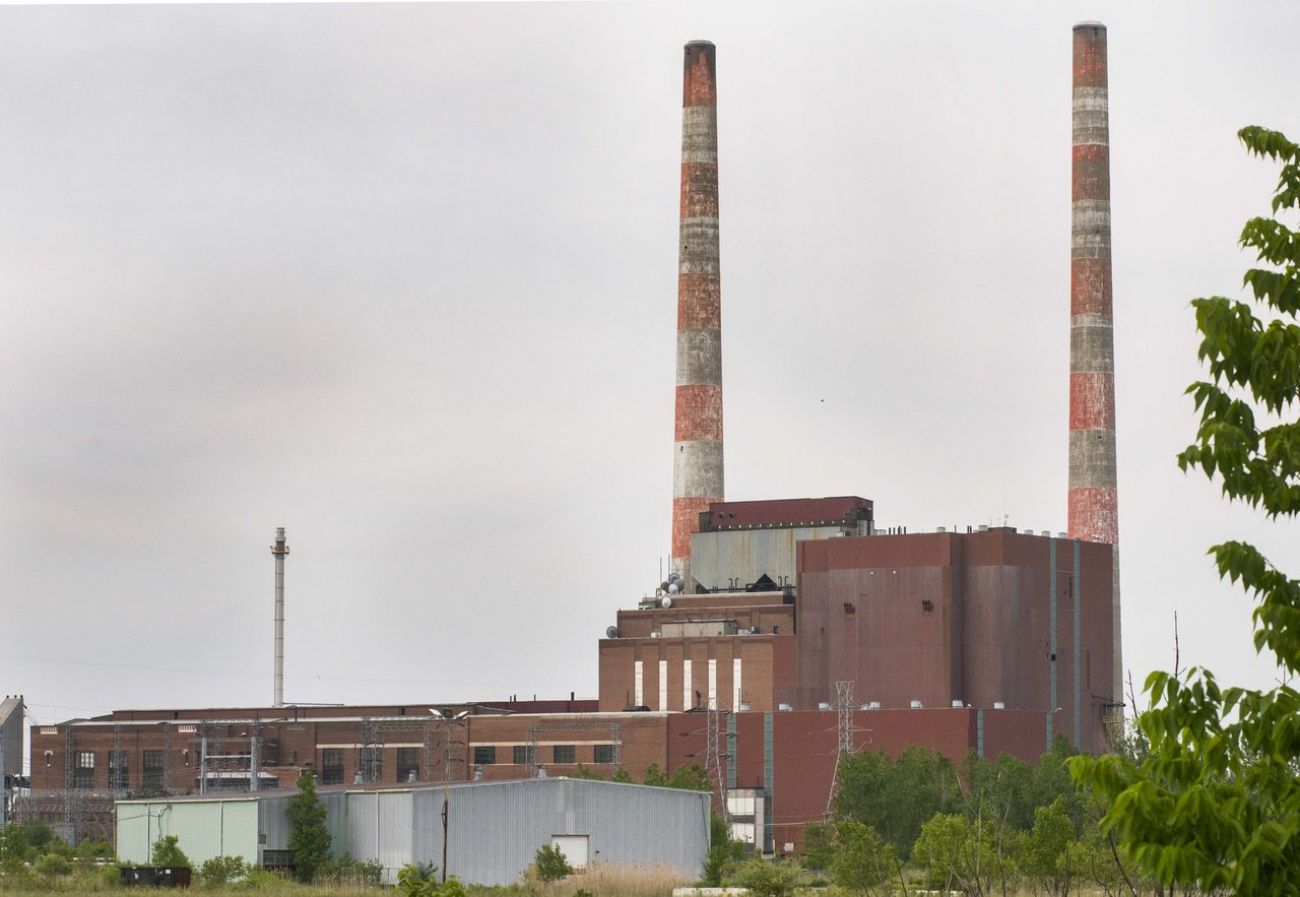 In late March, Michigan Gov. Gretchen Whitmer issued stay-at-home orders that required tens of thousands of factories, offices, stores, restaurants and other buildings that represent the state's largest energy consumers to quickly empty.
Within days, industrial and commercial energy use in Michigan plummeted to what industry observers have characterized as unprecedented lows. As investor-owned utilities, like DTE Energy and Consumers Energy, distributed less power to customers throughout the state, their revenues dropped. Meanwhile, the companies absorbed new expenses that came with protecting staff from COVID-19 and from uncollected or extended customer payments during the lockdown.
For Consumers, that's meant expenses and revenue shortfalls totalling up to $28 million per month, it said, with pandemic-related losses in the industry expected to be substantial.
Though earnings are down, utilities' shareholders in recent years have come to expect a nearly 10-percent return on investment, and state regulators have ordered companies to track their losses.
In response, Attorney General Dana Nessel's office and consumer advocates raised concerns that utilities plan to pass on revenue losses to customers, as other states are considering. Doing so would, in effect, force Michiganders to pay for energy the companies never sold, consumer groups say. They and the attorney general's office preemptively filed objections with regulators, setting up a battle in Lansing over who should take the hit — customers or shareholders.
Amy Bandyk, executive director of the Citizens Utility Board of Michigan (CUB), a utility watchdog group, said the situation raises an ethical question — should utilities be permitted to saddle customers with all the risk of adverse events such as a pandemic while guaranteeing shareholders uninterrupted dividends?
Investors "can't reap the rewards in good times without also taking a hit in bad times, or there wouldn't be any risk. They can't have their cake and eat it, too," Bandyk said.
The state's two largest utilities have not yet said what relief, if any, they will seek through future rate increases.
Consumers Energy is losing between $12 million and $16 million in revenue per month, and incurring an additional $12 million per month in costs to protect its staff, spokesperson Katelyn Carey told Bridge. Consumers said it wants customers to pay for the costs, but isn't currently planning to pass on the revenue losses, she added. The company's revenues in 2019 were about $558 million per month.
DTE anticipates losing between $30 million and $50 million in electric sales revenue this year, spokesperson Peter Ternes told Bridge, which the utility is attempting to mitigate through one-time cost-cutting strategies. Asked who will cover the shortfall, Ternes said DTE "does not plan on including pandemic-related losses in a future rate case" as it "is balancing the needs of our customers, communities and shareholders."
Consumer groups and the attorney general's office, however, note there are other avenues through which cost burdens can be passed on to customers.
'Residential customers picking up the slack'
An April order from the Michigan Public Services Commission, the state agency that regulates utilities and sets energy rates, requires companies to track their losses during the pandemic. That's viewed as the first step in the debate over who should bear the brunt of the losses.
CUB, Sierra Club, Michigan Environmental Council and others have filed comments with the MPSC opposing any plan to charge customers for revenue shortfalls. Nessel's office filed comments with the agency that called on state regulators to force utilities to "share in the sacrifice" with customers across the state.
"We've seen the balance between shareholders and customers skew over the years to take care of shareholders, so we feel like it's important to remind utilities that people are suffering the loss of jobs and income, and now, if ever, is the time to look at that balance," assistant attorney general Michael Moody told Bridge in an interview.
Last fiscal year, DTE paid about $650 million to shareholders, which totals about $12 per bill for the average residential customer. Meanwhile, DTE has increased rates on residential customers by about $775 million over the last five years. That accounts for the second-highest jump in the country, according to a CUB analysis of MPSC filings and federal energy data.
Advocates say history provides strong clues as to how utilities respond to losses. DTE lost significant revenue during the 2008 recession, when many large industrial customers' operations dramatically slowed, said Douglas Jester, a partner with the 5 Lakes Energy consulting firm. MPSC didn't allow DTE to pass the revenue shortfall directly to customers, but residential customers eventually paid through less direct channels, he said.
After the recession, DTE increased rates to cover losses from customers unable to pay bills, Jester said. The MPSC also allowed DTE to raise rates on residential customers after energy use from the company's industrial base temporarily declined, he added. A spokesperson from the MPSC couldn't immediately confirm Jester's account.
"Industrial sales took a long time to come back so there were about six to seven years where residential customers were picking up the slack," said Jester, a former senior energy policy adviser at the Michigan Department of Energy, Labor and Economic Growth.
Utilities in many other states, like Indiana, have already petitioned regulators to fully pass on revenue losses to customers. In most states, however, regulators are, for now, directing utilities to track costs and losses. The MPSC told Bridge in a statement that "any issues related to cost recovery, including whether and how much may be recovered from customers, will not be decided until the issue is litigated in future (rate) cases."
DTE is expected to file a new rate case in July, but a rate increase likely wouldn't go into effect until next year. Other utility companies file rate cases at different points throughout the year.
Setting electric and gas rates
Rate cases are the lengthy and complex regulatory process through which the MPSC sets rates that Michiganders pay for gas and electricity.
Utilities, consumer advocates, industry associations, environmental groups and others litigate the case in front of the MPSC, and the agency's commissioners typically find a compromise in what utilities can charge customers.
Utilities predict each year how much energy they'll need to generate and deliver by looking at historic data and forecasting. But the pandemic — and unexpected downturn in energy use — changed the equation. Utilities delivered far less power and have collected far less money than anticipated in recent months. So even though utilities didn't provide as much power, they still may try to charge customers for it.
That's partly because the MPSC authorized around a 10-percent return on investment for the utilities' shareholders in recent rate cases.
The utility industry "feels it should be inoculated from the pandemic," said Kerwin Olson, executive director of the Indiana-based Citizens Action Committee, a utility watchdog group.
"Everybody is seeing a material impact on revenues, but you don't see restaurants filing something that says 'Two months ago I sold $1 million worth of food, but this month I only sold $900,000, so [customers] should give us our $100 grand.'"
'They're not taking the risk'
State law does allow utilities to recover lost revenue from customers for "reasonable and prudent " costs of doing business and after an "extraordinary event."
CUB's Bandyk argued that increased costs during an extraordinary event, such as for personal protective equipment, can legitimately be passed on to customers, but revenue losses from the economic slowdown is part of the risk of doing business.
"A decline in electricity sales due to a general economic slowdown, which has many contributing factors, cannot be said to be an 'extraordinary' event,'" CUB wrote. "It is a risk that is present at all times and does not require an extraordinary circumstance like a pandemic to occur."
Jester noted that utilities are high-risk investments, which is why shareholders are authorized for a high,10-percent return on equity.
"If [investors] are not going to be at risk in an economic downturn, and customers are going to cover the return on investment, then shareholders don't need a higher return because they're not taking the risk," he said.
Moody, the assistant attorney general, said utilities often only highlight expenses while ignoring their savings as they litigate rate cases, and the attorney general's office is asking the MPSC to consider both during the pandemic.
In comments to the MPSC, Moody said utilities should only be able to pass on losses for 80 percent of a shortfall on investor returns — not its overall losses. In a hypothetical scenario, say DTE lost $1 million in the pandemic, but the loss was offset by $900,000 in savings elsewhere in the operation. Thus shareholders would miss out on $100,000, and DTE could only pass on $80,000 in losses to customers.
"We need to look at the whole picture and match the losses with the savings," Moody said.
'A unique set of circumstances'
In a statement to Bridge, Consumers Energy's Carey said in a normal year the company has a "good sense of sales variability" due to changes in weather or an economic slowdown.
"However, the pandemic offers a unique set of circumstances given the abrupt shutdown of the Michigan economy due to social distancing measures and the lack of visibility of the ultimate duration of the health crisis," Carey wrote.
Commercial and industrial sales were down 20- to 25-percent during the pandemic's first month, she said, though residential sales were up by about five percent. Overall, revenues are down by around 10 percent, but the company isn't currently planning to pass on the shortfall to customers.
Similarly, DTE is forecasting drops in industrial sales and increases in residential, according to Ternes, the spokesperson. The company also expects commercial usage to drop between 6 percent and 9 percent.
Spokespeople for each company noted they're spending additional money this year on medical testing, PPE, sequestration of critical employees and other such costs, but they're also taking steps to offset those expenses. Consumers, for example, implemented a hiring freeze; halted training and travel and eliminated most overtime, Carey said.
"We have a strong culture of eliminating waste and reducing costs in our processes while still delivering value to customers, and we're leaning into that approach right now," Carey said. "We will continue to monitor and assess what further steps might be necessary as the shape of Michigan's economic recovery becomes clearer."
DTE is similarly working "to mitigate the impact of that loss through a series of one-time cost-cutting initiatives," Ternes told Bridge. He also highlighted a range of steps the company has taken to assist some customers experiencing financial challenges, as well as charitable work by the DTE Foundation that includes securing KN95 masks for frontline workers.
The MPSC's Helms stressed that all parties will have a chance to make their case before the commission, and offered no hint about how regulators may proceed.
"Decisions made in the upcoming months and years may or may not be the same decisions made following the 2008 recession," Helms said. "The circumstances are different, and the MPSC has different commissioners today."
Michigan Environment Watch
Michigan Environment Watch examines how public policy, industry, and other factors interact with the state's trove of natural resources.
Michigan Health Watch is made possible by generous financial support from:
Our generous Environment Watch underwriters encourage Bridge Michigan readers to also support civic journalism by becoming Bridge members. Please consider joining today.
Only donate if we've informed you about important Michigan issues
See what new members are saying about why they donated to Bridge Michigan:
"In order for this information to be accurate and unbiased it must be underwritten by its readers, not by special interests." - Larry S.
"Not many other media sources report on the topics Bridge does." - Susan B.
"Your journalism is outstanding and rare these days." - Mark S.
If you want to ensure the future of nonpartisan, nonprofit Michigan journalism, please become a member today. You, too, will be asked why you donated and maybe we'll feature your quote next time!