Amid Michigan rise in violent crime, little appetite for defunding police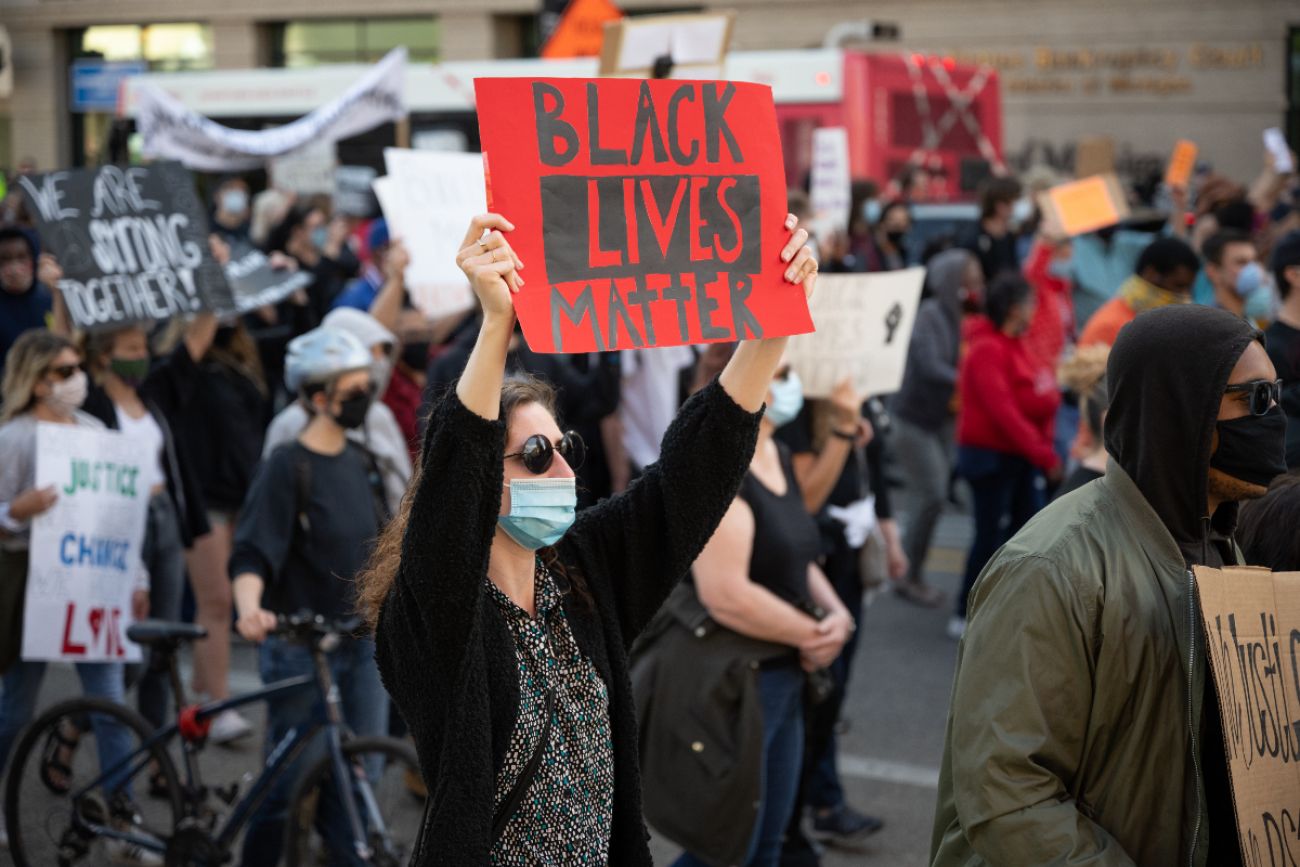 Protests against several high-profile deaths involving unarmed Black people at the hands of police led to massive protests against police violence in 2020. Advocates' efforts to get police funds reallocated to other agencies are running into headwinds, however. (M A Haykal / Shutterstock.com)
Just over a year after demands to defund the police, departments across Michigan are up against a different reality: A spike in violent crime amid a rising shortage of officers.
The combination has fueled efforts to increase police budgets and thrust public safety into the political arena, as candidates offer solutions ahead of what could be a volatile 2022 election cycle, most notably involving the race for Michigan governor.
In Flint, the mayor declared a state of emergency in July to combat rising gun violence, as homicides climbed by about a third compared to the same period in 2020. Detroit recorded its 186th homicide in late July, 16 more than at that time in 2020, when the city had 327 homicides, up 19 percent in 2019.
Related:
Grand Rapids recorded 38 homicides in 2020, an all-time high. For the first six months this year, assaults with guns climbed 72 percent compared to the same period in 2020. Kalamazoo had 15 homicides in 2020, the most in at least a quarter century.
At the same time, police agencies from Wayne County to the Thumb are dealing with critical staff shortages despite stepped-up recruitment campaigns.
For the moment at least, these urgent public safety concerns appear to have muted proposals for deep cuts to police departments, sentiments sparked by the May 2020 murder of George Floyd by Minneapolis officer Derek Chauvin. Indeed, contrary to any radical makeover, many large Michigan cities are hiking their police budget.
"The idea of 'defund the police' was never practical at all," David Carter, a former police officer and a professor of criminal justice at Michigan State University, told Bridge Michigan, referencing a movement that calls for reallocating parts of police budgets to pay for social workers, youth services and other resources to reduce confrontation and racial inequities in encounters with police.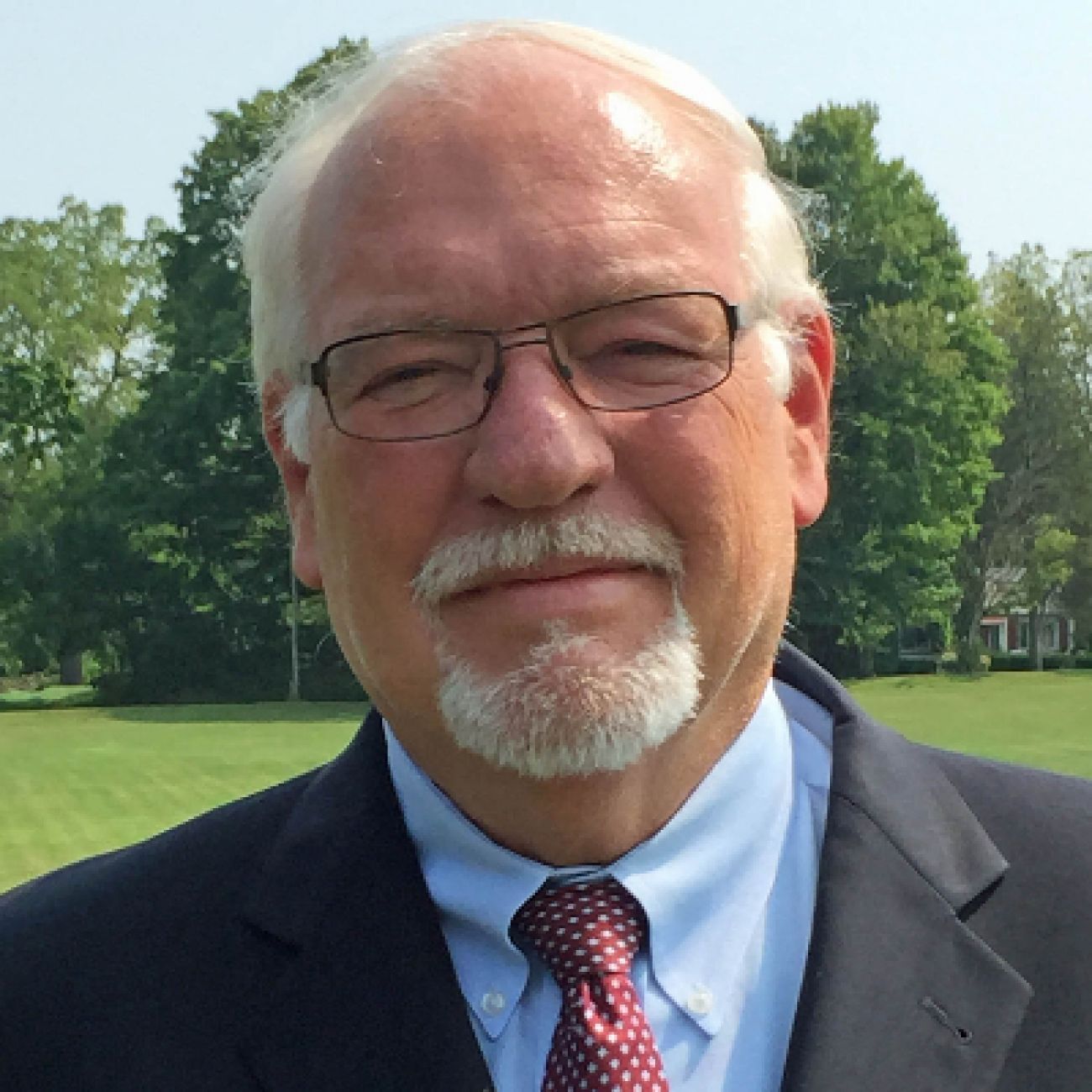 Michigan State University criminal justice professor David Carter: "The idea of defund the police was never practical at all." (Courtesy photo)
"When you have social distress, there needs to be a response to that social distress, whether it's crime, disorder, threats of violence, you have got to have a response to it," Carter said. "If you have a violent situation where a person has a firearm and they are threatening, how is a social worker going to respond to that?"
The turbulent politics of the past year over policing notwithstanding, Carter doesn't expect its fundamental mission to change.
"I think the public expects a police presence to feel safe," he said.
In July 2020, Grand Rapids city commissioner Milinda Ysasi proposed a $9 million cut to the city's $55 million police department budget, arguing that some of those funds could be better spent to create jobs and boost affordable housing. The Grand Rapids Police Officers Association said the cut could cost more than a fourth of the city's 298 officers their jobs.
Her motion was tabled without coming to a vote.
Nonetheless, Ysasi said she doesn't view the question of a police department's role in a community as settled ─ particularly for members of African-American and Hispanic communities wary of how police enforce the law in their neighborhoods.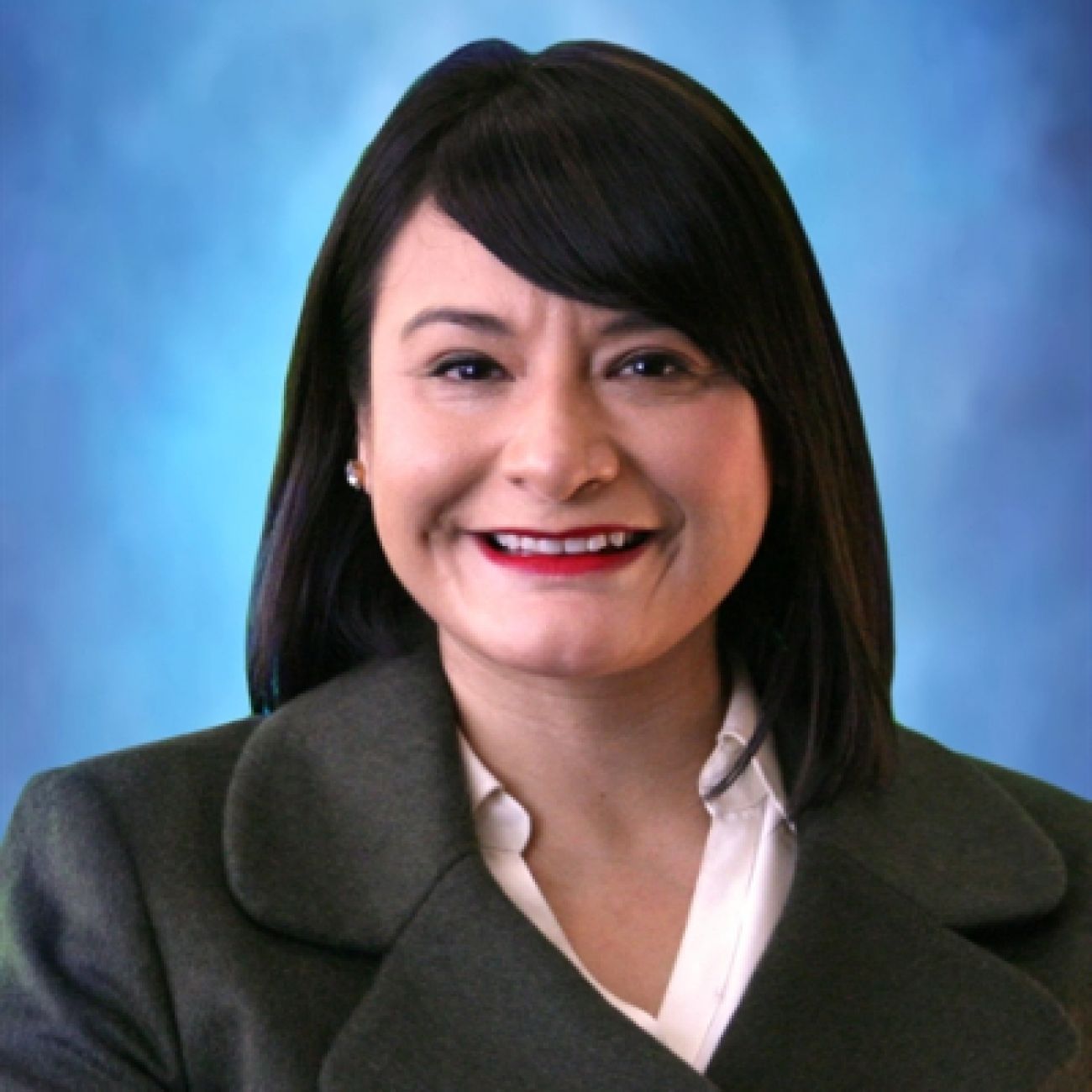 Grand Rapids City Commissioner Milinda Ysasi: I don't truly believe that more police is what is going to make us have less crime in our city." (Courtesy photo)
"We all want safety and security for ourselves. But I don't truly believe that more police is what is going to make us have less crime in our city," Ysasi told Bridge.
"How do we fundamentally change the paradigms we hold — that this is what keeps the community safe — when we have factions saying the police don't keep us safe; that in fact at times we are fearful of the police?"
A public safety crisis
In a sign of how volatile the issue remains, Republican gubernatorial candidate and former Detroit Police Chief James Craig warned Monday of a "public safety crisis" as he announced formation of a new team of law enforcement experts who will help him propose new laws to "strengthen law enforcement" in Michigan.
"We need leadership that understands the severity of the problem, and how to resolve it," said Craig, who is championing his work to quell protests in Detroit following Floyd's death but is facing several lawsuits alleging police brutality.
Democratic Gov. Gretchen Whitmer on Monday proposed using $75 million in federal stimulus funds to fight the crime surge, including what she said was a 12-percent increase in statewide violent crime and a 20-percent increase in murders last year.
Among her spending ideas, which would require legislative approval: Investments in local police departments, incentives for officers to live where they work, new programs to get illegal guns off the streets and pay for visiting judges to resolve a pandemic-related backlog of criminal trials.
"We all deserve to live freely and safely," Whitmer said at a press conference in Detroit. "Unfortunately, that's just not true for too many communities across Michigan right now, and disproportionately not true for Black Michiganders."
Wayne County, which includes Detroit, typically has less than 8,000 reported cases of non-fatal domestic violence a year but topped 10,000 cases in 2020 and is on pace for 12,000 cases this year, according to Prosecutor Kym Worthy.
And domestic violence homicides essentially doubled to 24 cases last year, Worthy said Monday. "We're already at 19 (domestic violence homicides) this year, and we have four more months of this year. That's how out of control it is."
While Whitmer has not backed calls to "defund the police," the phrase itself is a political liability for Democrats trying to court moderate voters, said Steve Mitchell, a Republican pollster and CEO of Mitchell Research & Communications.
The terminology "scared suburbanites" and limited Democratic gains in 2020, Mitchell argued, calling it one likely reason why Republicans retained control of the Michigan House despite losing the presidency.
The crime surge "has the potential to be a major issue" in next year's gubernatorial election... because everyone, including people in urban areas, want to have safe communities and safe streets," Mitchell said.
For Whitmer, that means trying to "walk a fine line" by showing support for law enforcement but not "angering her base" that includes progressive Democrats more likely to support aggressive police reforms, Mitchell said.
'Pent-up aggression'
In the meantime, law enforcement authorities and experts are uncertain exactly what's behind the jarring spike in violent crime in Michigan and in cities across the nation. Homicides increased by an estimated 25 percent nationwide in 2020 and early data suggests that trend has continued in 2021, primarily in larger cities.
Among the most common speculation: Economic and social turmoil caused by the coronavirus, an explosion in gun sales, mistrust of police following the death of George Floyd and other unarmed Black residents and early release of inmates to curb the spread of COVID-19.
Scott Wolfe, a criminal justice professor at MSU, is skeptical that steep job losses that followed the onset of the pandemic are behind the crime rise.
"We have decades of research that show that downturns in the economy are not correlated with upticks in crime. If COVID had any role in the increase, it wasn't the economic mechanism, it was the fact that people were indoors so often, and that pent-up aggression spills over into violent acts."
Wolfe speculated that the rise in violent crime also may be tied to decisions by police to withdraw from robust law enforcement amid a tide of public criticism.
"The criticism is at such a level that police are responding accordingly. They are taking the stance, especially at the individual officer level, that, hey, if the public doesn't want me to police, I'm not going to. So, they are pulling back."
At the same time, Wolfe suggests that a segment of the population may have been emboldened toward criminal acts, as thousands of inmates were released from jail or prison and courts worked to keep some offenders out of jail. State corrections authorities had cited a high rate of inmate COVID infections as among the reasons for releases during the pandemic, but also noted they prioritized non-violent offenders.
"There's a segment of the population that, especially for minor offenses, quickly learned that I'm not going to prison and I'm certainly not going to jail," he said. "They are less likely to obey law enforcement generally."
Michigan police authorities say responding to violent crime is more challenging due to a shortage of officers. It's caused, they say, by a combination of retirements, officers leaving for other jobs and the reluctance of potential recruits to consider a career as a cop.
In the Detroit Downriver city of Taylor, Police Chief John Blair said nine officers either retired or left the force for other jobs over the past year. Two departed after nine years to take jobs on the repair crew for DTE Energy. Blair said he's currently 12 officers shy of his budgeted staffing level of 84.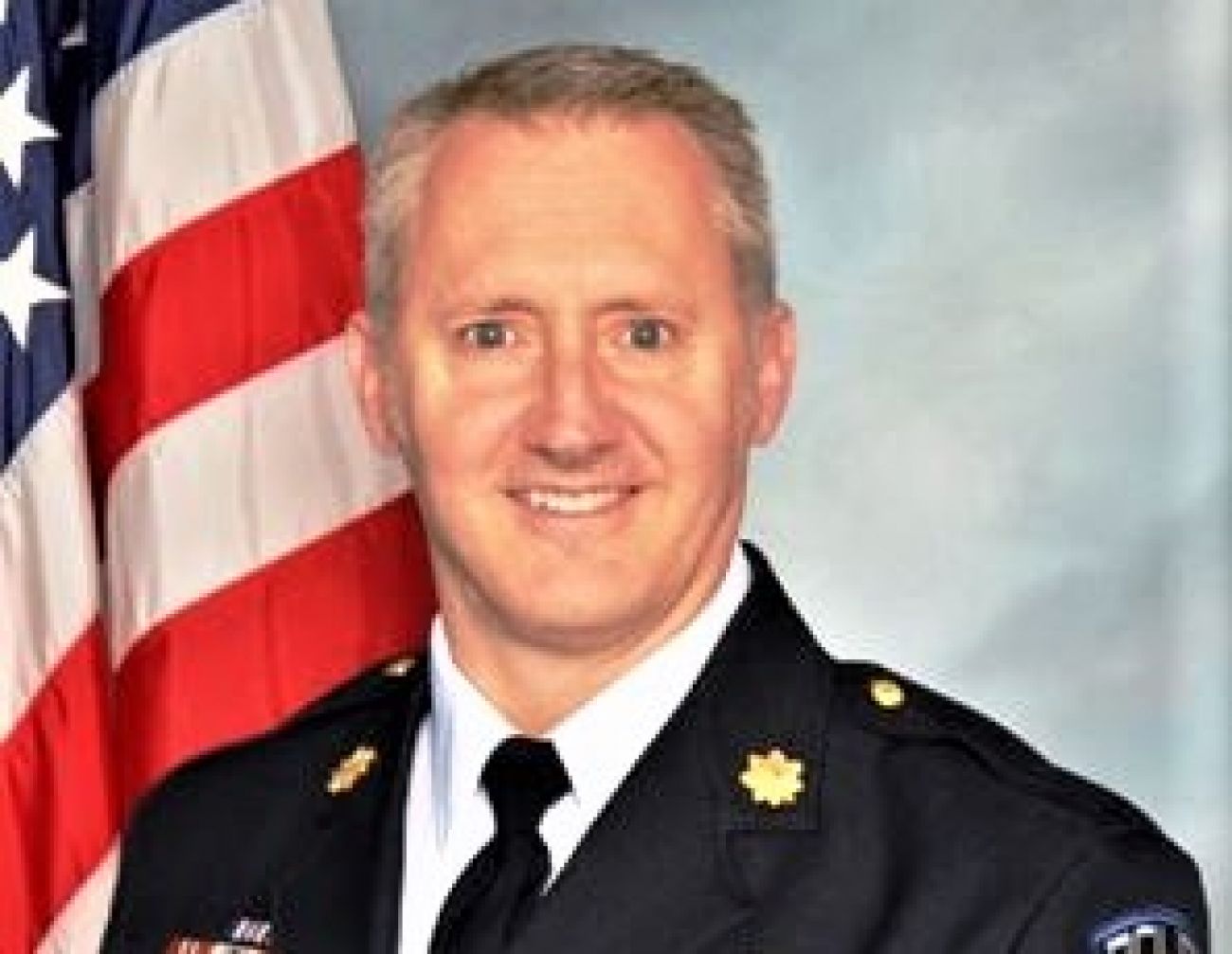 Taylor police chief John Blair: "We're having such a hard time recruiting people." (Courtesy photo)
"We do exit interviews when officers leave and every one of them talked about the current political environment in the country, and the demonization of officers that they have seen since George Floyd," Taylor said.
Blair recalled that when he joined the force in 1991, the city had a qualified applicant pool of about 350. That list is down to seven today.
"We're having such a hard time recruiting people," he said.
Blair said the shortage of officers forced him to disband a specialized unit that dealt with priorities like serial break-ins and armed robberies and put those officers on road patrol instead. He reassigned two officers that had been posted to the Taylor School District.
"Right now, we're just bare bones," he said.
Innovative alternatives
But even as police agencies cope with these shortages, police reform advocates continue to press to find better ways for police to respond to crisis calls for the mentally ill than sending an untrained officer with a gun.
"Law enforcement personnel and mental health personnel have very different training," said Robert Sheehan, CEO of the Community Mental Health Association of Michigan, which represents the state's 46 community mental health agencies.
"It's important to send police when there's a threat of violence. But law enforcement for the last several years has really seen the value of sending mental health clinicians out when they can best de-escalate a situation."
As a benchmark of how that can be done, Sheehan pointed to an innovative program in Oregon that sends specially trained civilian teams of two instead of police to thousands of mental health emergency calls each year. In 2019, these teams fielded nearly 25,000 calls in Eugene and the neighboring city of Springfield, about a fifth of the Eugene Police Department's total call volume of about 172,000 people.
Such reforms are also taking hold in Michigan.
In Oakland County, a youth mobile crisis team responds to mental health calls for youth and young adults up to age 21. It responded to 284 mental health calls in 2019, in many cases sparing police from getting the call ─ and sending someone in a mental health crisis to treatment instead of jail.
In Detroit, police officers in several precincts now cruise the streets with a mental health professional, often a social worker, a program that got its start in 2004. These teams responded to about 1,500 calls in 2019.
In addition, the department is gearing up to train a fifth of its patrol officers in mental health crisis response by the end of 2021. Detroit joins similar programs in place for years at other Michigan law enforcement agencies.
But Sheehan said more needs to be done, as many departments across the state still have no specialized mental health training for officers.
Kenneth Reed, a prominent Detroit police reform advocate, told Bridge the term "defund the police" misses the mark, a complaint echoed by others, including people who otherwise support efforts to better train police and rein in misconduct. .
"We're not saying police need to go away. It's a reprioritizing of what they do," said Reed, of the watchdog group, Detroit Coalition Against Police Brutality.
Reed noted the Detroit department's troubled history with the community it polices, underscored by the 2003 consent decree the city entered with the U.S. Justice Department after police were accused of unconstitutional conduct, including excessive use of force and illegal detentions.
As a shield against such misconduct, Reed called for a national police database to track officers with a record of misconduct who go from one department to another with no public accountability.
He pointed to the case of former Detroit police officer William Melendez, who received more citizen complaints than any officer during the 16 years he served on the force before his resignation in 2009.
He joined the Inkster police force a year later and in 2015 was convicted of assault for punching a driver in the head 16 times during a traffic stop. Inkster agreed to pay the driver $1.4 million in a civil lawsuit.
"Any time these officers are accused of misconduct, they just move to another department. That has to change," Reed said.
Reed also noted there are four pending lawsuits against Detroit police and Craig, its former chief, tied to police actions during the 2020 George Floyd protest marches, alleging that officers responded to peaceful demonstrations with beatings, chokeholds and mass arrest without probable cause.
To him, it's further proof the need for police reform continues.
"The behavior of some of those officers was horrible," Reed argued. "You hear the phrase 'community policing,' and it sounds good, but it has a long way to go."
Only donate if we've informed you about important Michigan issues
See what new members are saying about why they donated to Bridge Michigan:
"In order for this information to be accurate and unbiased it must be underwritten by its readers, not by special interests." - Larry S.
"Not many other media sources report on the topics Bridge does." - Susan B.
"Your journalism is outstanding and rare these days." - Mark S.
If you want to ensure the future of nonpartisan, nonprofit Michigan journalism, please become a member today. You, too, will be asked why you donated and maybe we'll feature your quote next time!