Defund police or reform? What a city in Oregon can teach Michigan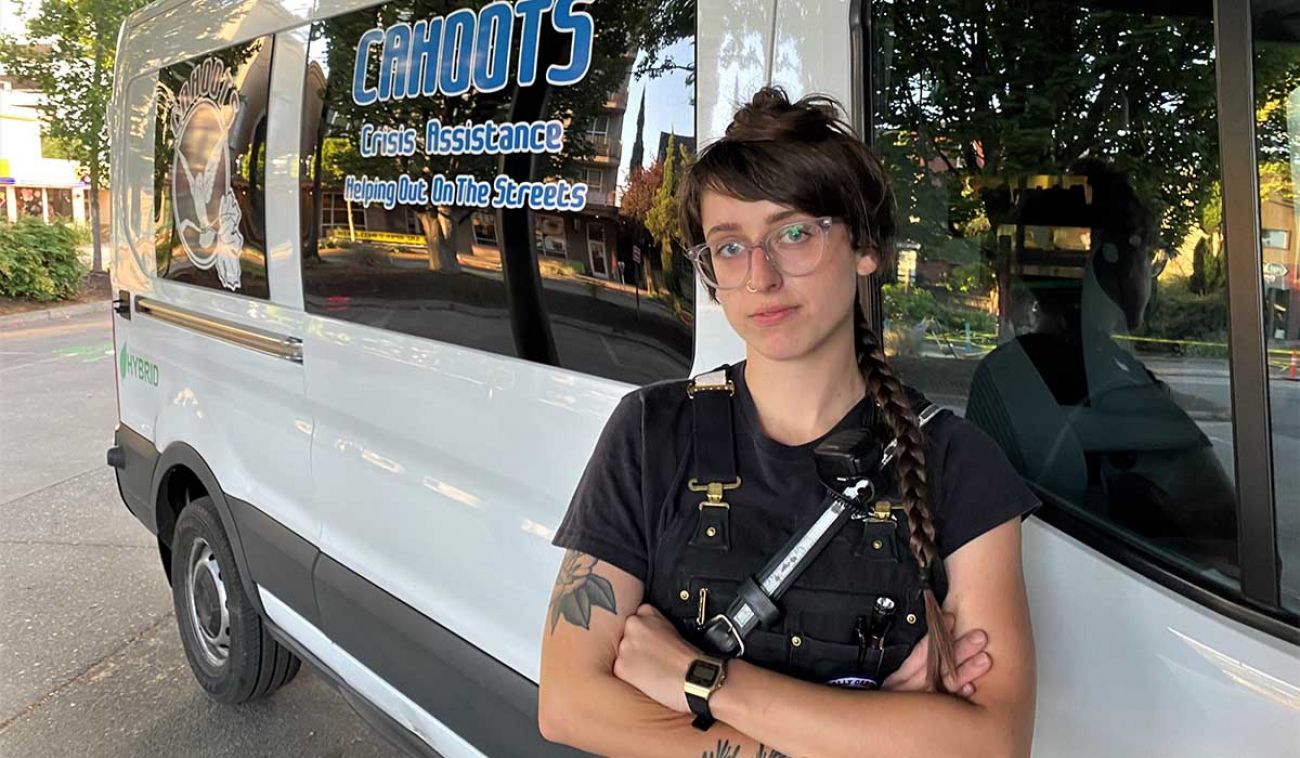 Long before the term "defund the police" became a progressive slogan, a city in Oregon found ways to divert police from thousands of calls that other professionals are better equipped to handle.
This could involve anything from a delusional man bothering restaurant customers, a woman passed out on the street, or an adolescent threatening suicide. In the college town of Eugene, Oregon, as elsewhere, a substantial portion of routine police calls involve the homeless and mentally ill.
In Eugene, instead of police, such calls often bring a white van with a team of two: a nurse or EMT and a first responder trained in behavioral health. In a program started three decades ago, these teams fielded nearly 25,000 calls in Eugene and the neighboring city of Springfield in 2019. That's almost a fifth of the Eugene Police Department's total call volume of about 172,000 people.
Related stories:
Criminal justice and mental health reform advocates say there's no program quite like it in Michigan, but it's high time alternate approaches — which take potentially volatile encounters involving the mentally ill off the plate of police officers — are given a closer look.
"Are there other ways you can provide services without the police department involved?" asked Andrea Cole, CEO of the Detroit-based Ethel & James Flinn Foundation, which advocates for and funds mental health reform initiatives in southeast Michigan. (The Flinn Foundation also provides funding to Bridge Michigan for independent reporting on mental health issues.)
"I need to be clear," she said. "Defund police to me does not mean we don't have police. It means we really use police when it's appropriate."
Demands to "defund the police" grew in volume in cities across the country in the wake of the May 25 death of George Floyd, an African-American man who died as a white officer sat with a knee on Floyd's neck for nearly nine minutes during an arrest in Minneapolis.
But that cry means different things to different constituencies.
To some activists protesting a series of African-American deaths at the hands of police, it means slashing police budgets, dismantling departments and starting anew with a fresh law enforcement template. Some protesting police violence in Detroit even said they envisioned a "world without police," with money instead going to deeper investment in schools and good-paying jobs.
But thus far, even the Minneapolis City Council has yet to take that step despite initial vows to replace its police department with a department of community safety driven by "holistic" law enforcement principles.
Instead of literally defunding police budgets, many reformers say, it makes more sense to reframe and narrow what communities are asking police to do.
Should police really be handling nonviolent incidents involving people who are mentally ill when there's no serious crime or threat to the public? As Bridge Michigan has reported, some agencies are finding alternative ways to deal with such incidents in ways that don't involve the criminal justice system. That allows police to focus more heavily on core threats to public safety such as home invasions, physical assaults, highway emergencies or shootings.
"Right now the police have this burden to protect us from crime, but also to help the homeless, to help families get over fights, to help kids with their homework ─ the list is endless," said Robert Sheehan, CEO of the Community Mental Health Association of Michigan, which represents the state's 46 community mental health agencies.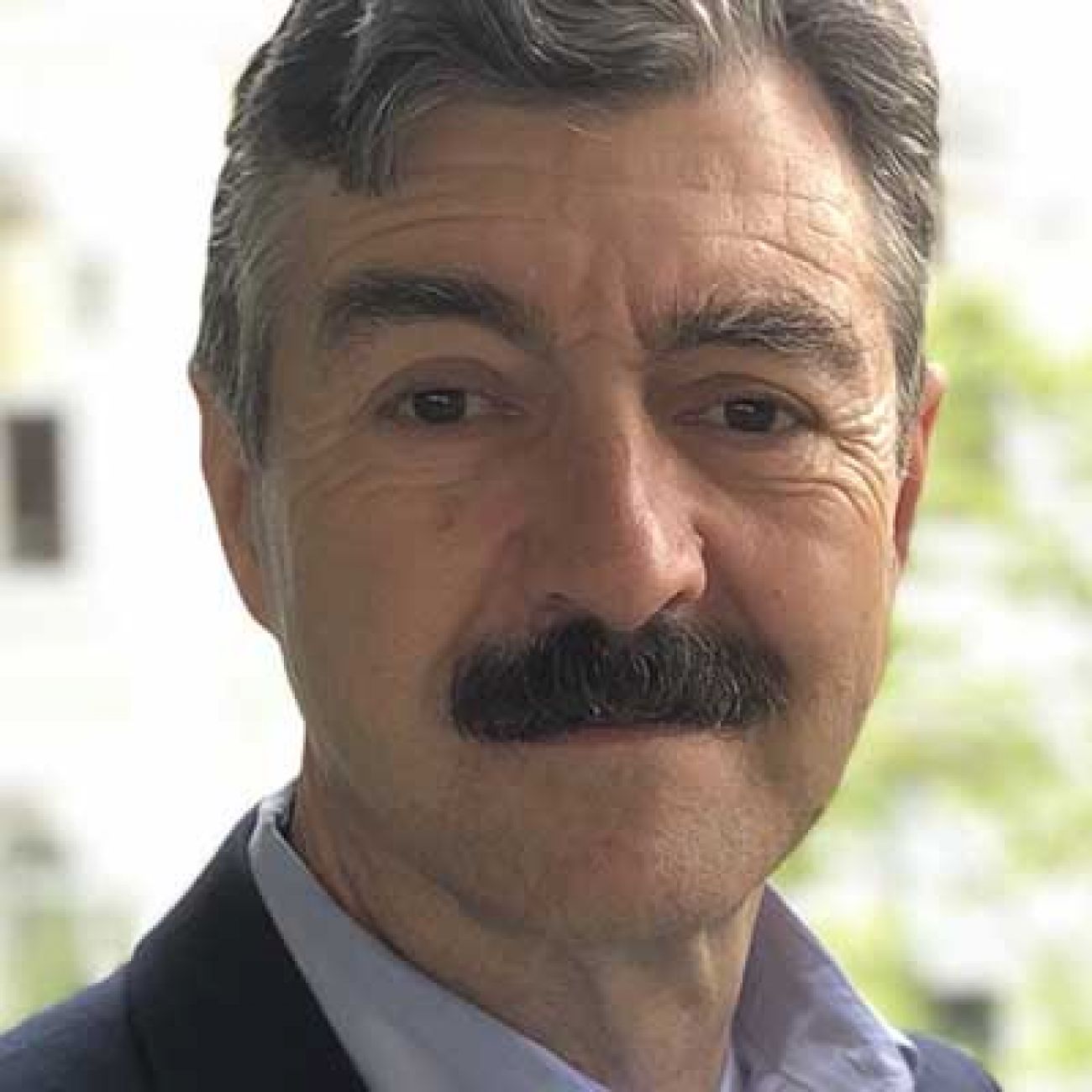 "We should send police to where they are best trained. That's where the value is."
More than 2 million people with mental illness are sent to jail each year and nearly 15 percent of men and 30 percent of women booked into jail have serious mental illness. About 10 times as many people with serious mental illness are in jail or prison as in psychiatric hospitals.
Moreover, according to one study, individuals with untreated severe mental illness are involved in at least 1 in 4 fatal shootings by police. At the same time, it's worth noting that even when police do everything right in getting help for troubled suspects, that's no guarantee against future tragedy, as was apparently the case recently in Detroit.
Still, Sheehan said he sees progress in places like Michigan, which has begun to include mental-health workers in police response to some incidents. He pointed to dozens of communities across the state that are tapping into mobile crisis response teams to deal with mental health crisis episodes, which can defuse incidents before they escalate to where police are called and someone goes to jail.
In Detroit, police officers in five precincts cruise the streets with a mental health professional, often a social worker, a program that got its start in 2004. In 2019, according to Andrea Smith of the Detroit Wayne Integrated Health Network, the nonprofit mental health agency that funds the partnership, these teams responded to about 1,500 calls in 2019.
While that's a tiny fraction of the 911 calls the department gets a year, Detroit Police Capt. Jevon Johnson said he is convinced of its value.
"Just getting to know how to deal with people with mental illness and substance abuse ─ you get to see the social worker deal with that first, and that's invaluable," said Johnson, who knows the program as a supervisor and, years earlier, as an officer.
Johnson said officers learn from mental health professionals and they in turn get to better understand the law enforcement side of these calls.
Smith, of the Detroit mental-health agency, said the agency would like to expand the program to more city police precincts, if they can secure more funding.
"We're trying to figure out how to expand it and make it a citywide thing," she said.
In Oakland County, a youth mobile crisis team responds to mental health calls for youth and young adults up to age 21. On a given day, calls could come from a home, school, hospital emergency room or a public park.
"The team could be deployed if there's a kid bouncing off the walls at school, breaking desks and throwing chairs. They intervene with the child so no ambulance is called, the police are not called and there's no emergency room visit," said Kevin Sendi, president and CEO of New Oakland Family Centers, the nonprofit mental health organization that staffs the mobile team with funding from the county's mental agency, Oakland Community Health Network. Sendi said its teams responded to 284 mental health calls in 2019.
The mobile crisis team launched in 2018, following a mandate from Michigan's Department of Health and Human Services to community mental health agencies to provide that service.
Sendi said quick intervention can not only circumvent a police call, but is more likely to result in appropriate treatment options beyond psychiatric hospitalization or a trip to the ER.
"Those options could be a crisis residential home, not a lockdown facility, a partial hospitalization, which is a six-hour stay or intensive outpatient treatment," he said.
But Sheehan of the Community Mental Health Association of Michigan said there remain limits to what these mobile crisis units can do. He said cash-strapped community mental health (CMH) agencies still must find money to sustain these mobile teams.
"The state mandate came without funding," he said. "The state said to the CMH, you must do that, presumably by redeploying current dollars."
In Eugene, a city of 172,000 that is home to the University of Oregon, the police reform initiative traces its roots to a group of self-described hippies, social workers and community activists who founded a nonprofit community medical and mental health clinic called the White Bird Clinic in 1969.
Two decades later, the clinic forged an unlikely alliance with the Eugene Police Department to seek alternative ways to deal with people that mental-health experts say need treatment rather than confrontation.
Called Crisis Assistance Helping Out On The Streets (CAHOOTS), it's been more fruitful than either side could have predicted at its launch in 1989 with a single battered van and skeleton staff.
The CAHOOTS budget is about $2 million a year, of which the Eugene Police Department funds about $1 million. That's just over 1 percent of the $90 million total budgets for the Eugene and Springfield departments.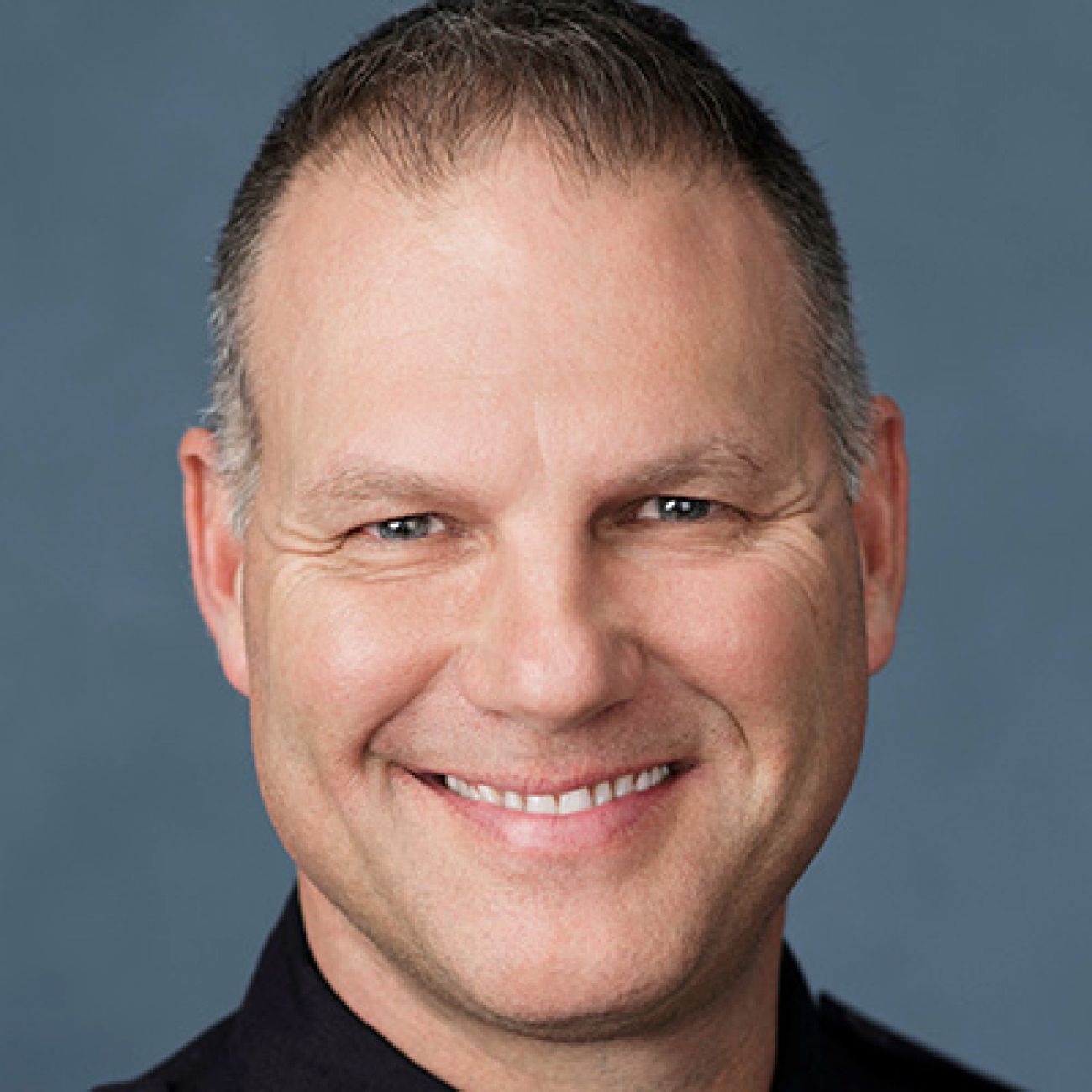 Eugene Police Chief Chris Skinner said it is a sound investment.
"CAHOOTS is a good example of a system that needs to be in place to fill that unique need. The demand for lower-acuity behavioral health response that has some component of EMS ─ some individuals also have co-occurring medical conditions ─ they fill that gap and need."
Skinner said the department relies on skilled 911 call takers to make the decision whether to send CAHOOTS or police to a scene and relay that to a dispatcher.
"They are asking questions about what is the right resource to send," Skinner said.
More often than not, they're right. In 2019, CAHOOTS teams arriving on scene had to call for police backup 250 times out of more than 24,000 calls, or roughly 1 percent of the time. Teams also respond to calls to a non-emergency number.
At White Bird Clinic, mobile crisis team member Chelsea Swift has been riding white CAHOOTS vans for more than three years.
Logging 12-hour shifts through Eugene and Springfield, Swift is trained as EMT and crisis counselor. Like the rest of the team, she's typically dressed in work boots, jeans and a CAHOOTS T-shirt — intended to send a non-threatening message: We're not the police.
The team carries no weapons. It has no authority to make arrests.
Like the rest of the response team, Swift underwent at least 500 hours of training, which includes classroom instruction on mental health, principles of de-escalation and months of real-world lessons as a probationary team member on the van.
"So much of our training is around body language and how we carry and position ourselves. We want to be on the side of the client and not right in front of them," Swift told Bridge.
Swift estimates that half the calls send vans to Eugene's homeless district and "99 percent" involve some form of mental illness.
"But every type of call I get [for the homeless] I do inside of homes in the neighborhoods. With shelter-in-place and the pandemic, we have seen an increase in suicidal ideation. Telehealth is not working for them.
"We have families that are sick of each other and domestic violence situations that are becoming more intense."
While CAHOOTS handles some calls that went to police in the past, Swift said that police occasionally call them to a scene police already are at to add their expertise to a mental health crisis.
"Every time we show up, they say thank you so much," she said.
To be sure, Michigan police are moving toward this more integrated approach to handling 911 calls.
The Battle Creek Police Department began training officers in 2016 in Crisis Intervention Team policing, to divert mentally ill individuals to treatment instead of jail. It's a strategy that's worked well in places like Florida's Miami-Dade County, which has steered thousands of mentally offenders into treatment while cutting the county's jail population from 7,000 prisoners a decade ago to just over 4,000 in 2018.
According to Battle Creek Police Chief Jim Blocker, there were 835 CIT reports in June for Calhoun County. Of those, officers used force 51 times. Out of 142 cases where individuals could have been arrested, just nine were taken to jail, according to police records.
"We get about 75,000 calls a year and I would say 15 percent to 20 percent are specific to mental illness or a traumatic moment that has nothing to do with a crime or the criminal justice system," he said.
Blocker said his officers would be glad to give up some that load, if there's a better way to handle it.
"Police are not trained social workers. They are not trained mental health professionals. And mental health professionals are not going to respond to a violent crime."
But he rejects the notion that communities can somehow function without a police force.
"The word defund is an extreme and unrealistic approach. It's a house of cards that will fall apart. The premise is that the root of violence starts with police, and that's naïve."
Blocker would get no argument on that point from David Zeiss, the CAHOOTS co-founder.
"Partnership with police has always been essential to our model," he told CNN.
"A CAHOOTS-like program without a close relationship with police would be very different from anything we've done. I don't have a coherent vision of a society that has no police force."
Only donate if we've informed you about important Michigan issues
See what new members are saying about why they donated to Bridge Michigan:
"In order for this information to be accurate and unbiased it must be underwritten by its readers, not by special interests." - Larry S.
"Not many other media sources report on the topics Bridge does." - Susan B.
"Your journalism is outstanding and rare these days." - Mark S.
If you want to ensure the future of nonpartisan, nonprofit Michigan journalism, please become a member today. You, too, will be asked why you donated and maybe we'll feature your quote next time!