Mentally ill suspects get help in Miami, jail in Michigan. Guess which works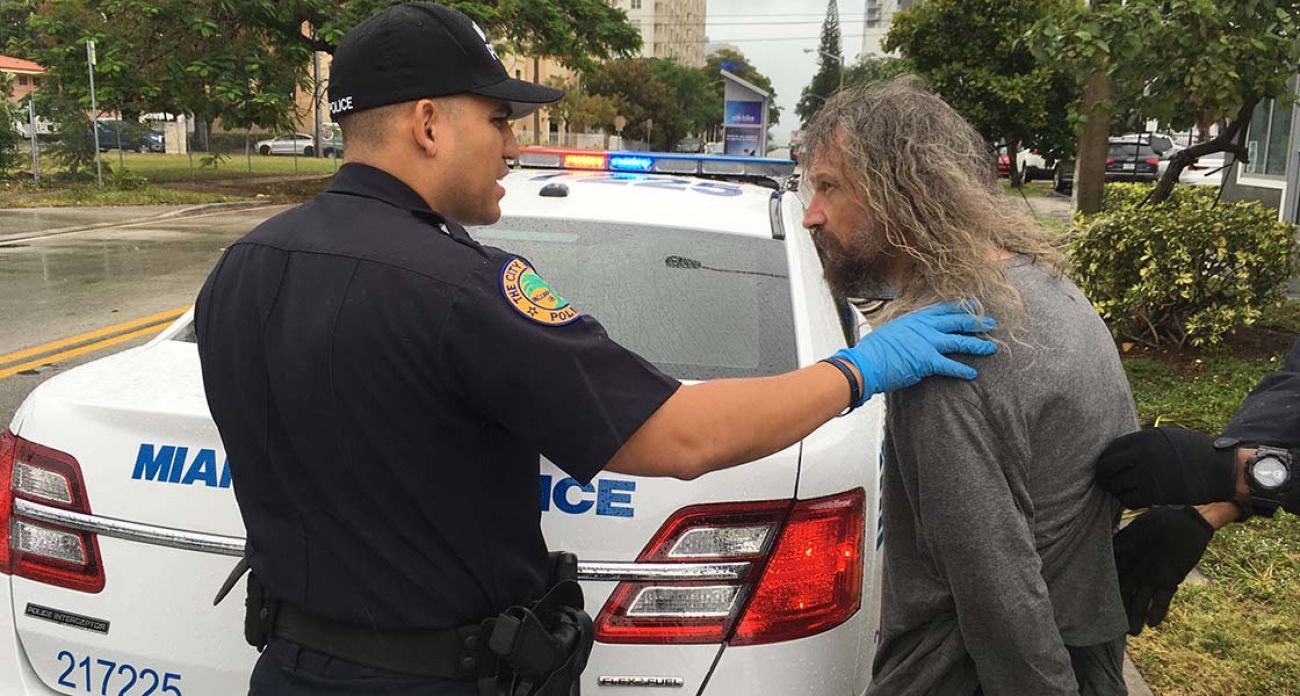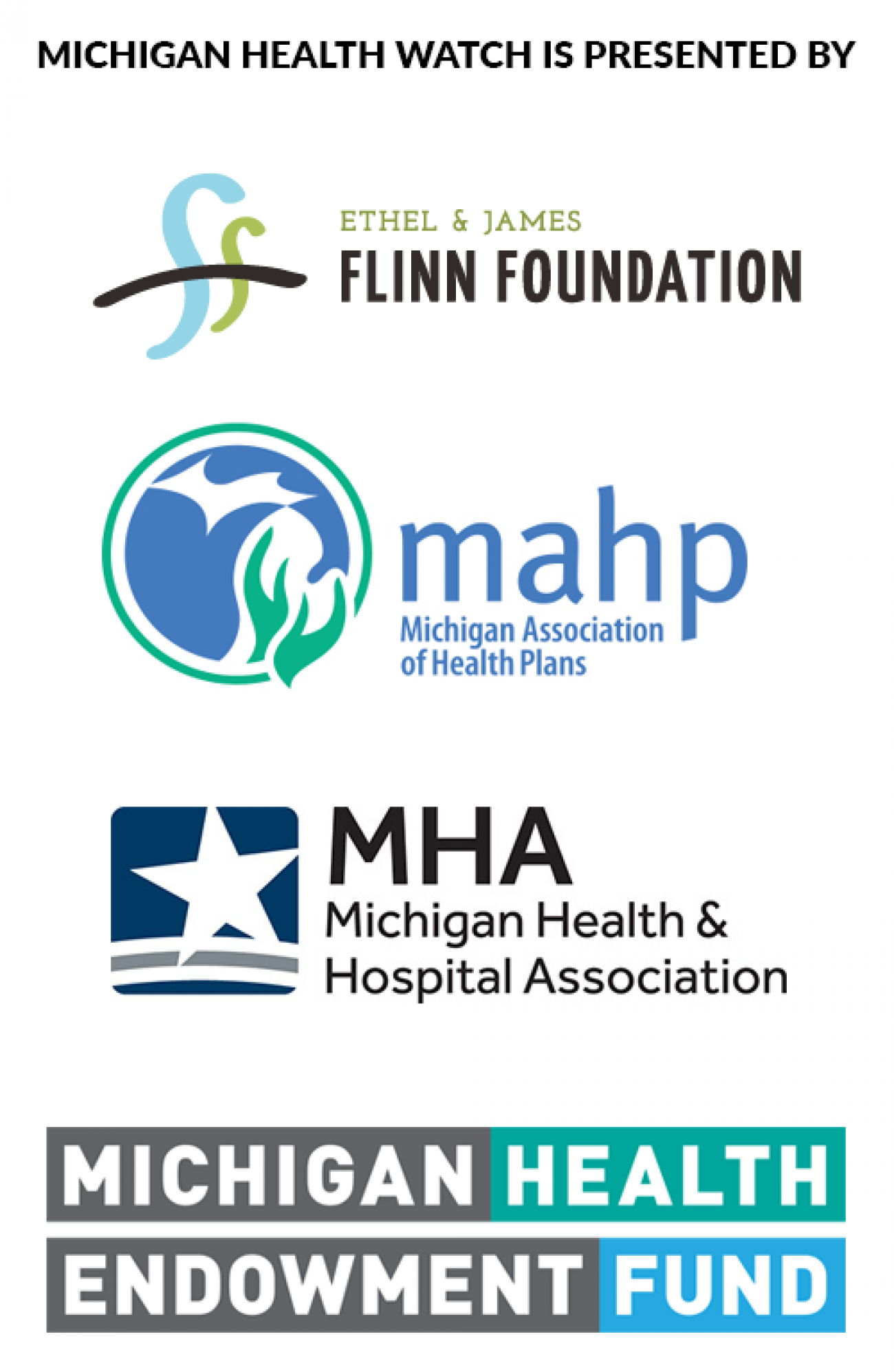 MIAMI—On a rainy Tuesday, Miami police officer Brandon Bencosme wheeled his squad car to the side of a Miami Starbucks and stepped inside.
He'd been summoned by a report of a male, possibly mentally ill, threatening staff and patrons and refusing to leave. The suspect was not difficult to spot. He was a man of about 50, with long, bedraggled gray hair. As he rocked back and forth on his heels, trembling, he alternately talked to himself, to customers or out to the universe.
Softly, patiently, Bencosme persuaded the man ‒ who called himself "John" and then "John the Baptist" ‒ to walk outside. The officer kept a respectful distance. He spoke in low and measured tones. "John, we're here to help you," he said. "We'd like to get you help."
The man suddenly blurted: "There's a dog with my friend's name barking at me." He motioned toward an inside corner of the store, where there was in fact no barking dog.
After 20 minutes of negotiations, a minor miracle: The man settled down enough for Bencosme to handcuff him with no resistance and place him in the back of his squad car. He would be escorted to a mental health crisis center where he would receive help and treatment.
But it was where John was not sent that rainy day in March that brought Bridge Magazine to South Florida. He was not sent to jail on some trespassing or public disturbance charge, a more likely fate had he been picked up in Michigan, where local lockups in many counties are filling up, even as state crime rates go down.
"That's not where he belongs," Officer Bencosme said.
The quiet resolution at a Miami coffee shop can be credited to a groundbreaking initiative in Miami-Dade County that's sharply reduced the county's jail population while offering treatment options for the mentally ill, which means people like John are less likely to stumble into future police encounters.
Since it began in 2000, the Miami-Dade Circuit Court Criminal Mental Health Project (or CMHP) has steered thousands of mentally ill offenders into treatment while deeply reducing the county's jail population, from nearly 7,000 prisoners a decade ago to just over 4,000 last year. That in turn has allowed officials to close a detention center while saving the county $12 million a year.
Florida mental health program reduces arrests, jailings
Source: Miami-Dade Corrections
The project has succeeded on multiple fronts, leading with cops like Brandon Bencosme.
He's one of more than 6,500 officers in Miami-Dade's three dozen police and corrections jurisdictions trained in a 40-hour course on handling people in a mental-health crisis. The training is seen as so valuable, mental health experts across Miami donate their time to instruction.
Known as Crisis Intervention Team (CIT) officers, they're empowered under Florida law to transport individuals with serious mental illness who may pose a risk to themselves or others for involuntary treatment at one of 18 crisis units for up to 72 hours.
The reasoning makes sense – evidence says individuals like John are far less likely to return to jail if they are treated than if they are jailed.
The project runs diversion programs for suspects charged with misdemeanors as well as some felonies, routing hundreds of mentally ill jail inmates a year through treatment. If they complete the program, criminal charges often are dropped.
Walking alongside the mentally ill as they navigate the world of recovery are eight "peer support specialists," each of whom have suffered through serious mental illness of their own and know the daily struggles of jail life.
In 2021, Miami-Dade is to open a massive, $42-million treatment center for the hardest cases: the chronically homeless with severe mental illness who repeatedly cycle through jail and health care systems. The problem is enormous. A University of South Florida study found that 97 people, most of them homeless and diagnosed with schizophrenia, were arrested a combined 2,200 times over a five-year period. Those 97 people accrued 27,000 days in jail and 13,000 days in crisis units, hospitals and emergency rooms, the study found.
That troubling profile is not unfamiliar in larger metro areas in Michigan. A study last year of frequent emergency room users in Washtenaw County, for instance, found that 76 percent had a mental health condition.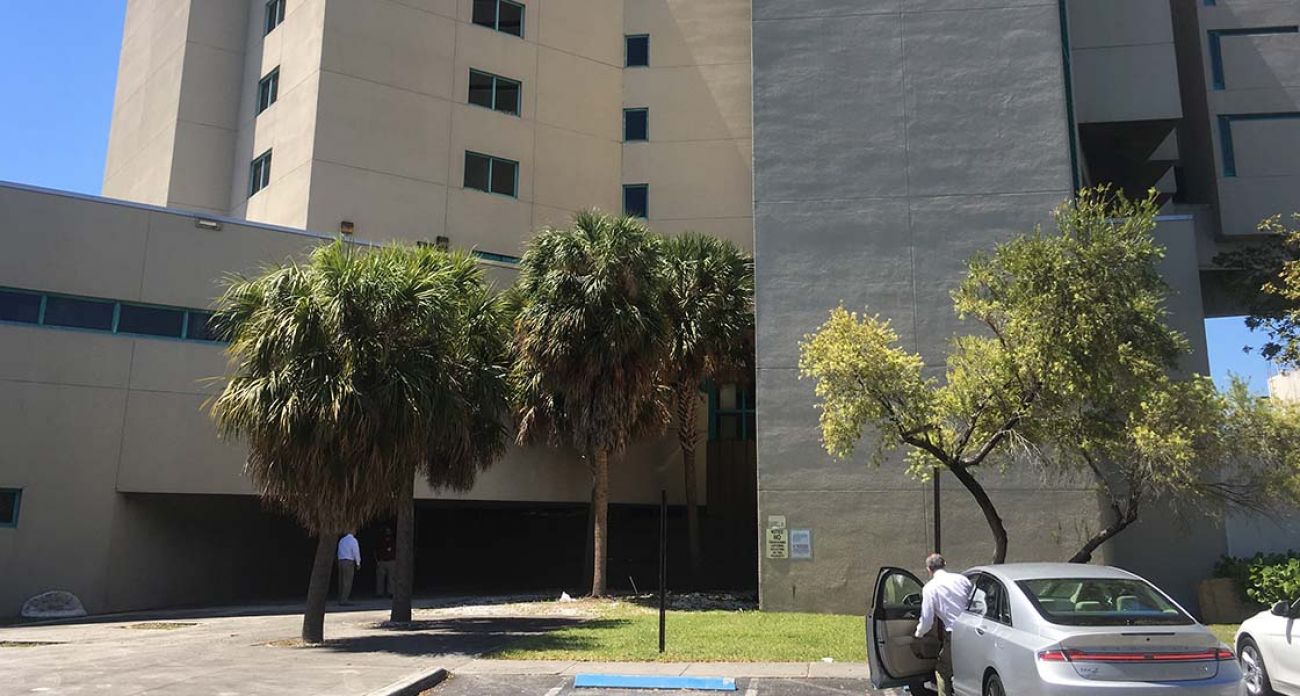 The New England Journal of Medicine has called the Criminal Mental Health Project a national model for decriminalizing mental illness.
With Michigan embarking on an ambitious evaluation of its costly and growing county jail population, Miami would seem to offer a promising alternative for a broad swath of inmates across our state.
The mentally ill continue to languish in Michigan prisons and jails in staggering numbers. Nearly one-in-four state prison inmates had some form of mental illness in 2018. There is no comprehensive survey of mental illness in Michigan's jails, but a Council of State Governments Justice Center report found at least 17 percent of jail inmates across the country have a serious mental illness, substance abuse disorder or both.
Which is why a contingent of Wayne County judges, law enforcement and corrections officials along with state officials attended a two-day conference to learn from Miami's experience, sponsored by the Michigan-based Ethel & James Flinn Foundation, which focuses on improving mental-health services. (Disclosure: Flinn also is a funder of Michigan Health Watch, though Bridge paid for its own travel and other expenses in Miami. As with all Bridge journalism, neither Flinn nor any other organization had any role in the writing or editing of this report.)
"A lot of these prisoners need treatment, not jail," said Michigan State Court Administrator Milton Mack, who was among the Michigan delegation.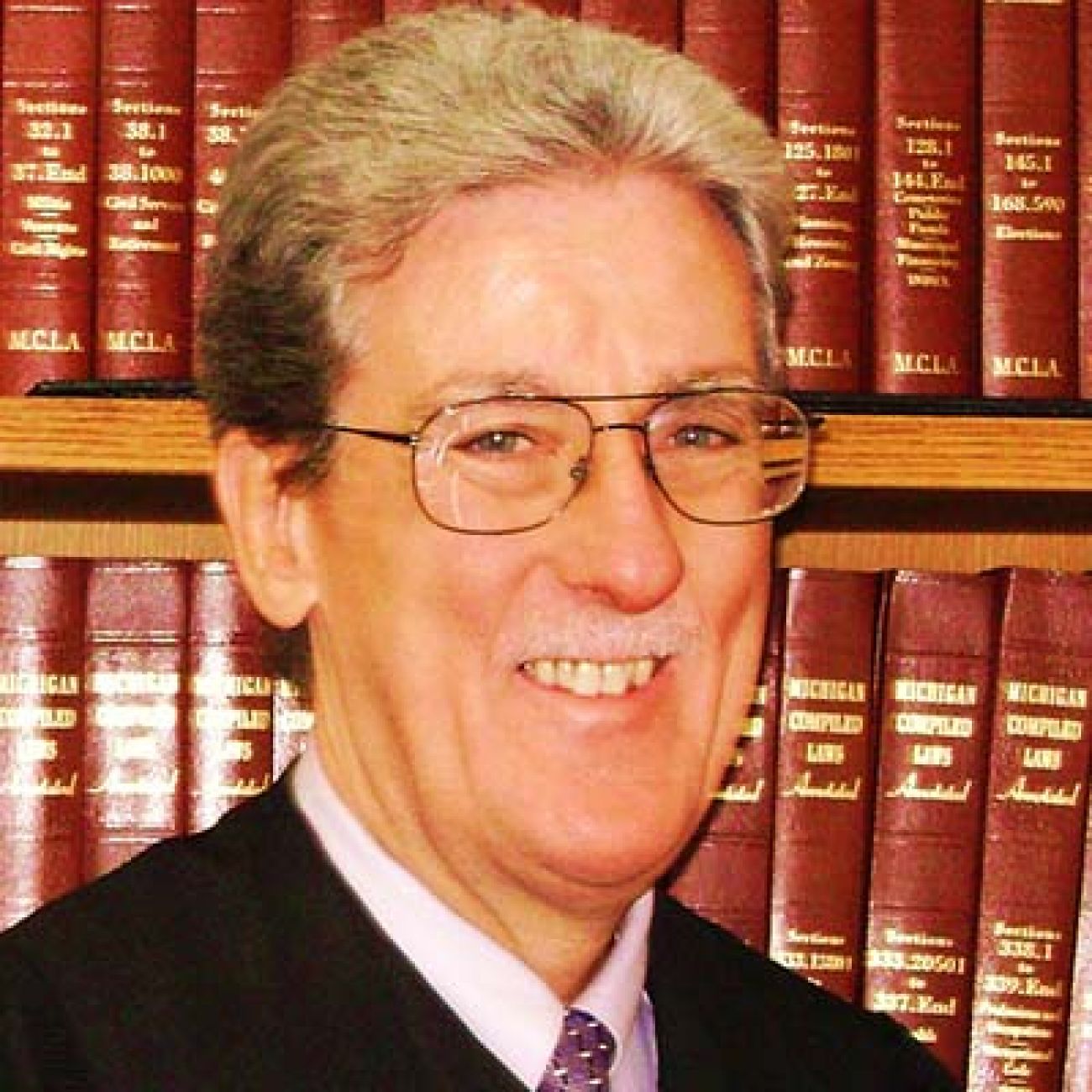 It's also clear Michigan needs to improve officer training to deal with mentally ill suspects. In recent years, a number of police encounters with mentally unstable residents have ended tragically. A recent report by MLive found that of 87 people killed by Michigan police over the past five years, 33 had either been diagnosed with, or showed clear signs of, mental illness.
Some Michigan agencies already provide training.
Police departments in Kalamazoo, Kent and Oakland counties and elsewhere now train CIT officers. A 2018 state report calculated 650 CIT officers had been trained statewide since 2015. And the state has more than two dozen adult and six juvenile mental health courts, where non-violent felons are diverted from jail for treatment.
But Mack said striking gaps remain in how Michigan's criminal justice and police personnel deal with the mentally ill.
Detroit, with the state's largest city police force of some 1,700 officers, has no comprehensive mental-health training comparable to Miami-Dade, a void Mack called "tragic." The Macomb County Sheriff's Department likewise has had no CIT training program, though the department is to begin the training in May for about 40 deputies.
"I don't think there's anywhere in Michigan that's gone as far as Miami-Dade," Mack said. "I don't think anybody's close."
Adding urgency to the issue, Gov. Gretchen Whitmer on April 17 announced the launch of a study to evaluate the state's justice system and prepare proposals to cut jail admissions and expand jail alternatives, among other reforms.
"As a state, we have to be clear about who is in our jails and why," Whitmer said at the time.
Finding options beyond incarceration
The inspiration for the Miami program was a raging young man who entered the courtroom of Dade Circuit Court Judge Steven Leifman in 2000.
The defendant was a mentally ill Harvard grad who ended up homeless and in frequent trouble with the law for petty offenses. Leifman's recollection is that the suspect was charged that day with the theft of a shopping cart.
His mother was crying and his father was shaking. They begged Leifman for help. At one point, their son exploded in a rage, screaming that his parents were CIA agents out to kill him.
He was later was ruled incompetent to stand trial. But Leifman found he had no authority to order involuntary treatment for the man, leaving him no choice but to release him back to the streets.
"I realized how screwed up the system was," the judge said.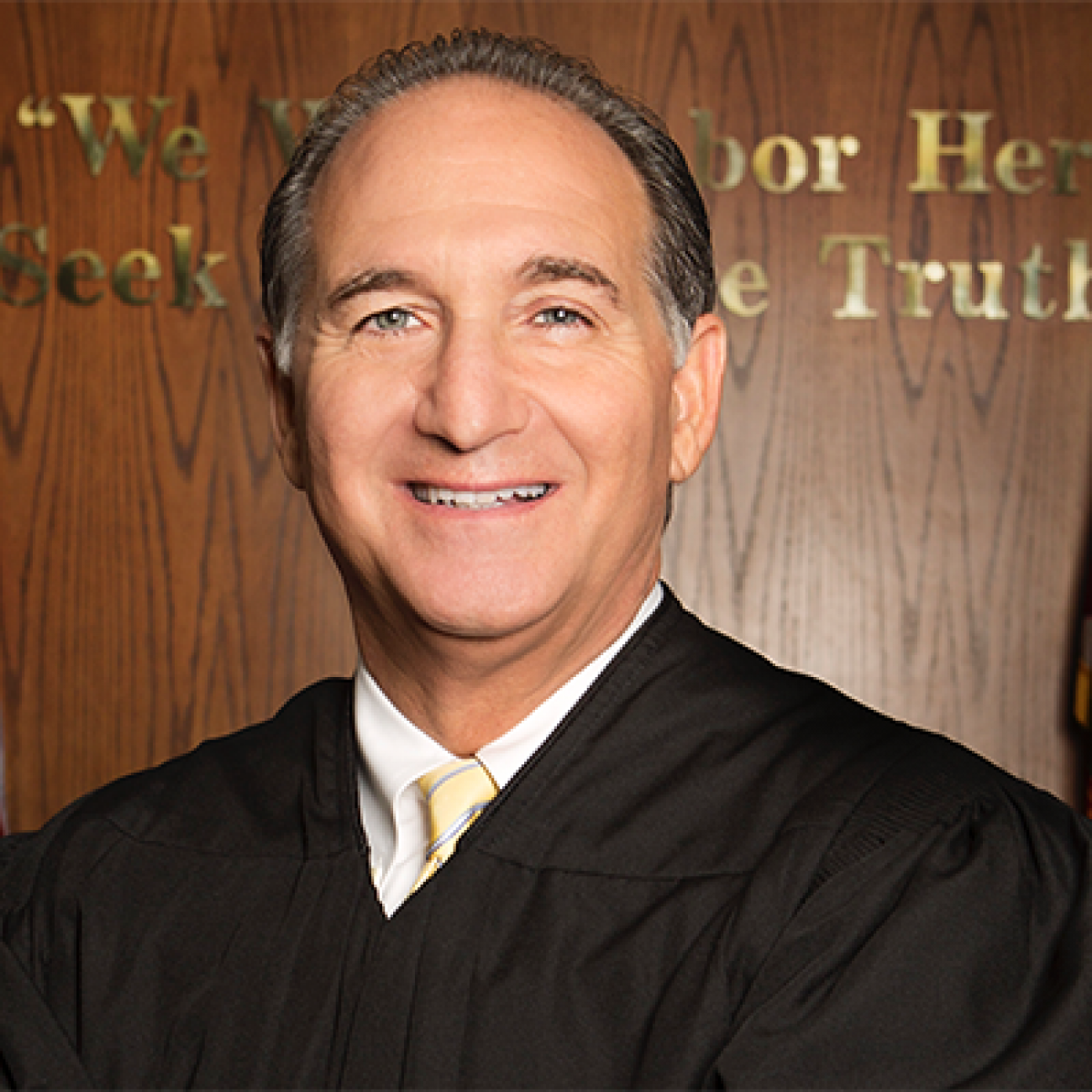 In Florida as in Michigan, advocates trace the flood of mentally ill inmates into the criminal justice system to the closing of large psychiatric institutions, a trend that began in the 1950s. Many, of course, were shuttered for good reason: They were often little more than warehouses for the mentally ill and disabled and ripe for abuse and neglect.
After they closed, it was assumed these patients would be cared for through community-based mental health agencies.
But as Leifman observed in 2014 testimony before Congress, the system that emerged "is too often fragmented with poorly integrated services and enormous gaps in treatment and disparities in access to care."
Rising numbers of the seriously mentally ill instead wound up behind bars.
By one 2014 estimate, there were 356,000 inmates with serious mental illness in U.S. jails or prisons – 10 times the number in the remaining state hospitals.
Judge Leifman used a three-year $1 million federal grant in 2003 to hire a CMHP project director, a police training coordinator and case management specialist as Miami-Dade expanded its mental-health project. That cost was later picked up by the county.
CMHP broadened its jail diversion program to also cover people charged with lower-level felonies in 2008, thanks to a three-year $1.2-million state grant.
Today the program has a staff of 26, 20 full time, including peer specialists, case managers, social workers, a counselor and research assistant. Its $1.8 million budget consists of roughly $700,000 in county funding and $1.1 million from the state.
The CIT police training program taps into a deep pool of community experts who volunteer time to the program. They include mental health and substance abuse professionals, families who have dealt with serious mental illness, police officers, peer specialists from CMPH and advocates from the National Alliance on Mental Illness, the nation's largest grassroots mental health organization.
Habsi Kaba, the CIT coordinator, says she has no trouble finding instructors for the five-day course despite the lack of pay.
"Our experts come in on their work hours," she said. "They want to be involved."
Beyond instruction on how to identify mental illness, officers are given critical tools for handling someone in a state of psychosis. That includes finding ways to defuse encounters without resorting to physical force. Officers are taught patience. They are instructed to keep a respectful distance. If a subject raises his voice, lower yours.
Miami-Dade's CIT program is patterned after one in Memphis, which launched a police training program in 1988 following a fatal police shooting of a man with a history of mental illness.
The Memphis model is now the standard for more than 2,700 CIT programs in 40 states. In Miami-Dade, it has made a considerable dent on incarceration of the mentally ill.
From 2010 through 2017, CIT officers from Miami-Dade Police received more than 83,000 mental health crisis calls. Just 149 resulted in arrests, with roughly 50,000 people transported to a crisis unit. Another 16,000 jail detainees identified with a mental illness were diverted to treatment programs.
All of which has reduced the number of jail bookings by an average of more than 3,700 inmates a year, at an annual savings of $17 million.
To be sure, the county's treatment of mentally ill prisoners is not without blemishes.
In 2015, officials closed the notorious ninth floor psychiatric wing of the Miami-Dade County Jail after a finding of deplorable conditions inside. That included the 2013 death of a wheelchair-bound prisoner who had been thrown to the floor and later died from his injuries.
Measuring success
Today, social workers screen most incoming jail inmates for mental illness within 48 hours of their arrival. Those charged with non-violent misdemeanors, most of them homeless, are transferred to a crisis stabilization unit. Once stabilized, they may see their charges dismissed or modified. They are then linked to support services and housing assistance that can help with their recovery.
How do officials know the program works?
According to CMHP officials, recidivism rates among participants have dropped from about 75 percent to 20 percent annually.
Miami-Dade's felony program handles about 200 people annually, most accused of lesser felonies. Once accepted into the program and released from jail, participants follow strict rules that include staying on psychiatric medications, attending support groups or submitting to drug tests.
Miami-Dade Circuit Court judges monitor their compliance through regular court sessions with the authority to dismiss charges if they complete the program.
Those who complete the felony program are three times less likely to be jailed than they were before enrollment. Those who fail to follow the rules can be sent back to jail for trial.
If there's a broad lesson Michigan can take from the Miami project, it's that no one piece can solve the complex task of addressing mental health within the state's criminal justice system. Mack, the state court administrator, also knows the challenges facing local courts as the former chief judge for Wayne County Probate Court, where he was a vocal advocate for treatment instead of jail for the mentally ill.
Mack said Miami's experience shows it takes an all-hands-on-deck approach ‒ well-trained police and judges, specialized workers and community commitment over many years ‒ to transform a system ill-prepared for mentally ill offenders.
While Michigan is adapting, Mack said the state could do much more.
"There is a vast opportunity for improvement in everything we do in Michigan," Mack said. "You could all it a target-rich environment."
Learning to slow down
Back in his squad car, Bencosme, the Miami officer, said he has learned so much after two years of CIT duty.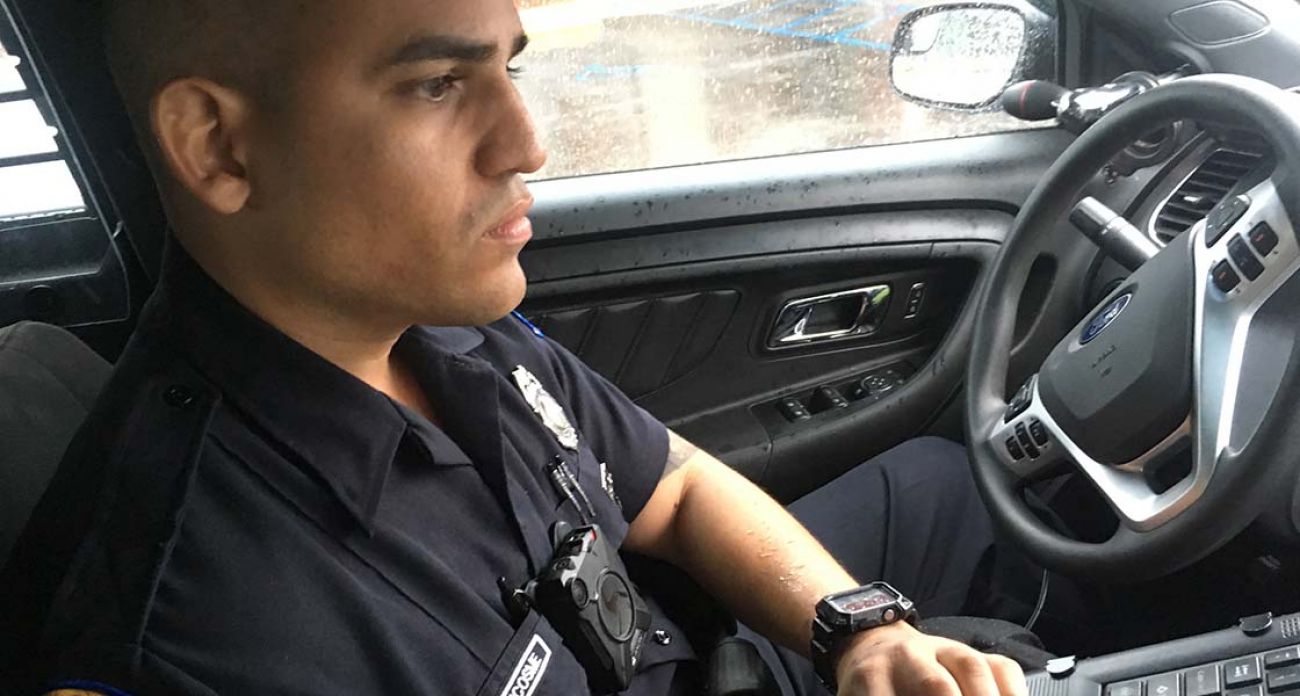 At 31, he's a five-year veteran of the police force (and has spent a decade with the Air Force Reserves). On the day of his Starbucks encounter, he also transported an agitated woman with schizophrenia from a homeless shelter for treatment at the same crisis unit where he brought John.
The key, he said, is patience. "You have to take the time to feel the situation out. You don't want to escalate in any manner at all. What works for me is a soft voice."
A few months earlier, Bencosme was called to a burglary. On the scene, he was flagged by a couple from an apartment building nearby who said there was a woman in a stairwell acting strangely.
He said he found a woman there, apparently homeless, with bags of clothes, "just whispering things to her herself."
After finally persuading the woman to walk outside, she proclaimed: "I am Allah. I created you."
Walking just in front of him, the woman let fly a backhand blow that grazed his ear. He easily could have sent her to jail for assault on a police officer.
"Well, that's not going to help anybody," Bencosme recalled thinking.
He took her to treatment instead.
Only donate if we've informed you about important Michigan issues
See what new members are saying about why they donated to Bridge Michigan:
"In order for this information to be accurate and unbiased it must be underwritten by its readers, not by special interests." - Larry S.
"Not many other media sources report on the topics Bridge does." - Susan B.
"Your journalism is outstanding and rare these days." - Mark S.
If you want to ensure the future of nonpartisan, nonprofit Michigan journalism, please become a member today. You, too, will be asked why you donated and maybe we'll feature your quote next time!