Beyond term limits: 5 'good government' ideas eyed by Michigan reformers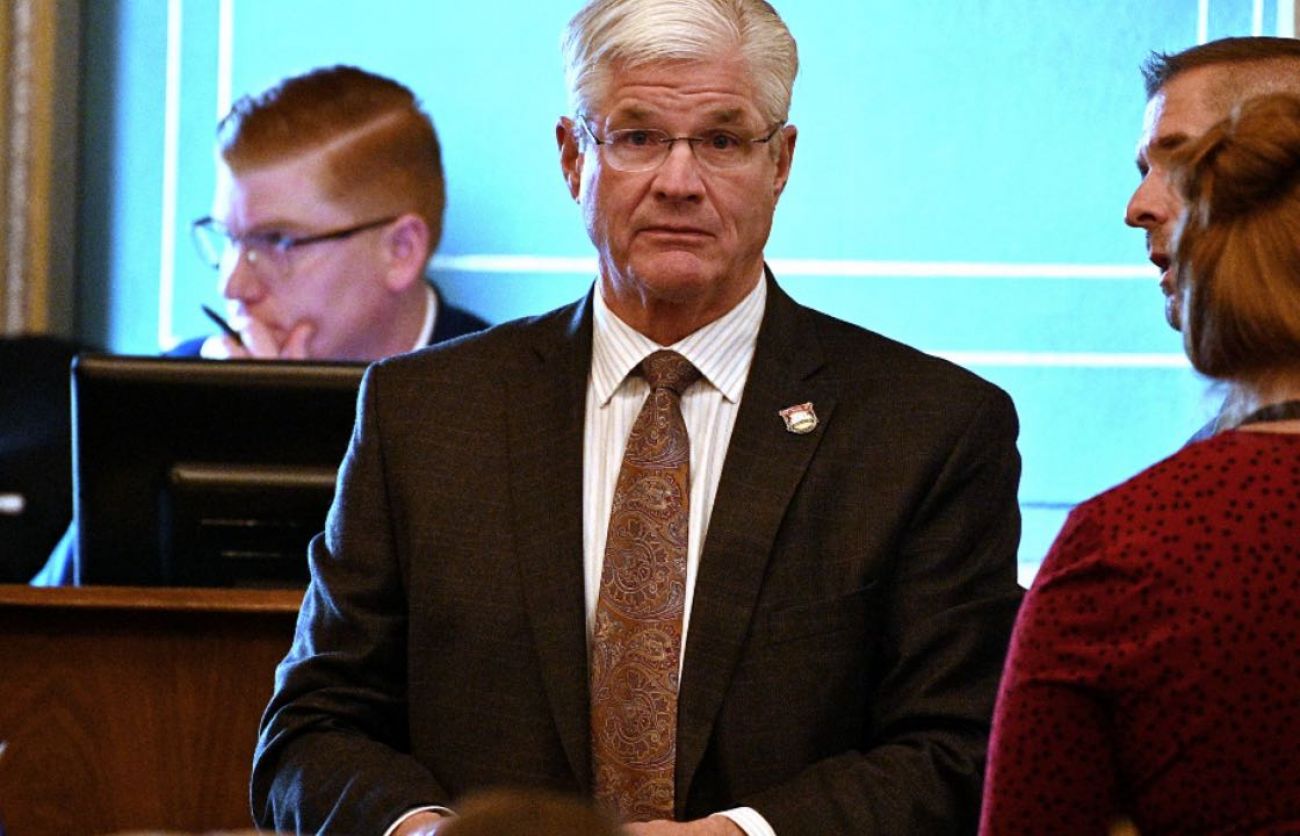 LANSING — An unlikely coalition eyeing changes to the state's term limits law is working to break a legislative logjam on government reform proposals in a state notorious for failing grades on ethics and transparency.
Voters Not Politicians, the grassroots group that successfully pushed an anti-gerrymandering ballot proposal last fall, is discussing a suite of reform ideas with Republican legislative leaders and the Michigan Chamber of Commerce, which fought the creation of an independent redistricting committee ultimately approved by voters.
Early talks have included possible action on public records access laws, lobbying reforms, personal financial disclosures, ethics oversight and limitations on aggressive legislating during the state's lame-duck session after November elections and before new terms begin.
"The genesis of this all this was my saying I'm willing and wanting to look at term limit reform," said Senate Majority Leader Mike Shirkey, R-Clarklake.
"To get term limit reform, we're going to have to offer voters other things that are of interest to them to give them assurance that their elected officials are properly held accountable."
Shirkey has called the state's strict term limits law a failure. The Michigan Chamber echoes the sentiment and is driving the push for a ballot proposal to revise – but not fully repeal – rules that limit lawmakers to serving six years in the House and eight years in the Senate.
But Shirkey has also opposed or questioned the need for some legislation supported by Voters Not Politicians or passed by the House with the support of fellow Republicans, including bills to subject the Legislature to the state's public records request law and require candidates to disclose personal financial information.
He could be open to compromise, however.
"I think with an issue that is contentious, the majority leader would say he has to be open-minded about a variety of other policies that might go along with consideration of changes to term limits," spokeswoman Amber McCann said Wednesday.
House Speaker Lee Chatfield, R-Levering, has not publicly backed Shirkey's push to amend term limits, but he's advanced ethics and transparency legislation and is "interested in pursuing a wide range of reforms for good government," said spokesman Gideon D'Assandro. "There's still work to be done, and discussions yet to be had, but there's a lot of shared interests."
Amending the state's term limits law would require voter approval to amend the Michigan Constitution. Other proposals that could make it into a final reform package would also require voter approval, but some could be enacted by the Legislature and a signature from Democratic Gov. Gretchen Whitmer.
Here's a look at some of those other reforms, and where they stand:
Public records
The Michigan House in March unanimously approved bipartisan legislation that would subject the state Legislature and governor's office to public records requests – a form of government access available to people in 48 other states.
Chatfield backed the package and had sponsored similar legislation that also cleared the House in 2017. The speaker has "long been a supporter" of the effort, D'Assandro said. "He'd like to see that get done."
Former Senate Majority Leader Arlan Meekhof refused to take up the public records legislation last session, and Shirkey has yet to do so this year.
"We're going to do something, but it won't be exactly like what the House is sending over" Shirkey promised more than seven months ago in comments he has never clarified.
The House-approved plan would create a new Legislative Open Records Act that would allow the public to request records but exempt some communications, including constituent emails. It would exist separately from the Freedom of Information Act that applies to most other government officials and entities across the state.
The potential for a larger reform package has excited supporters.
"I'm encouraged that it's at least getting out of the halls of Lansing and into the public awareness because this is a huge problem," said Sen. Jeremy Moss, D-Southfield, who sponsored the public records legislation in the House last session.
Like redistricting reform, rules for accessing public records are "not the sexiest thing to talk about, but it's just as fundamental in making sure that the government operates correctly and is accountable to the people that it should operate for," Moss said.
Revolving door
Reforms to prohibit lawmakers from immediately working as lobbyists once they leave office were welcomed by Sen. Jim Runestad, R-White Lake, who has sponsored "cooling-off period" legislation.
It's among the ideas Voters Not Politicians executive director Nancy Wang highlighted Tuesday after the group confirmed initial meetings with Shirkey and Chatfield.
Michigan is among only a handful of states without any kind of a cooling-off period for lawmakers. Rules in other states are designed to prevent real or perceived conflicts for officials who could be promised a future job by a lobbying firm seeking a government favor.
"People are fed up," Runestad said. "I think they want to have assurance that the Legislature and the government is operating cleanly. If we can get that through, however we do it, I think it'll be a benefit to the people."
At least 12 term-limited lawmakers and Snyder administration officials have registered as lobbyists since leaving office last year, according to state records, including former Senate Appropriations Chairman Dave Hildenbrand, who now lobbies for appropriations on behalf of clients at the powerful Kelley Cawthorne firm.
Former Lt. Gov. Brian Calley last year proposed closing the "revolving door" as part of his campaign for governor but registered as a lobbyist two days after leaving office in his new role as president of the Small Business Association of Michigan.
The state's term limits law encourage a biannual churn.
As Bridge Magazine previously reported, former state Rep. Paul Opsommer used his seat to fight construction of a new international crossing that will compete with Ambassador Bridge, whose owner he started lobbying for in 2013 less than 100 days after leaving office.
Runestad said he's personally conflicted about term limits, but other potential reforms that could be part of the mix "looks good," he said.
"I'd love to get rid of lame duck."
Lame-duck reform
While full elimination appears unlikely, early talks about a reform package have included potential ways to rein in the so-called lame-duck session, the roughly month-long period after an even-year election but before the end of a two-year session.
Recent lame-duck sessions have produced a flurry of last-minute action, late-night voting and sloppy legislating. With Republicans set to lose the governor's office, lawmakers in December rammed through a $1.2 billion supplemental spending bill that critics likened to a Christmas tree.
Among other things, lawmakers approved more than $115 million in pet projects, including $10 million in water and sewer lines in Washtenaw County to improve land owned by former Michigan Republican Party Chairman Bobby Schostak and $2.5 million for what one expert called a "back of the napkin" plan to launch rockets in Northern Michigan.
"There were a lot of things in there that should not have been passed through, and I think if we had time to parse it out, it wouldn't have passed through," Runestad said, noting the quick pace of other lame-duck bills did not allow for "proper due diligence."
Senate Majority Leader Jim Ananich, D-Flint, said he would support rules that only allow lame-duck voting in an emergency situation so lawmakers are "not just rushing through a bunch of bills people don't want to do in the light of day."
Personal financial disclosure
Elected officials and candidates for state offices would be required to disclose basic financial information for themselves and family members under a bipartisan bill package advanced in a 6-1 vote last month by the House Elections and Ethics Committee.
Michigan is one of just two states without any sort of financial disclosure law for state officials, which can help identify potential conflicts of interest for lawmakers who could be asked to vote on legislation impacting their own finances.
Shirkey voiced opposition to the House plan in May, suggesting that the legislation would discourage qualified residents from running for office. "I just don't think it's necessary," he told reporters at the time, later comparing it to "Kabuki theater."
Rep. David LaGrand, D-Grand Rapids, is sponsoring the legislation and said he "absolutely" thinks the recent reform push could give new legs to his proposal despite "rhetorical resistance" from Shirkey.
"Any path that gets us to better accountability and communication with our voters about issues of transparency and accountability is good," said LaGrand, who has personally disclosed his own finances and is encouraging other lawmakers to do the same.
Ethics commission
Ananich said Wednesday he supports the push for personal financial disclosure rules and would also like to see the state create some type of independent ethics board to evaluate the conduct of elected officials.
It's an idea that has come up in early talks about the reform package but would likely require voter approval for a constitutional amendment. At least 42 states -- and the federal government -- have an ethics board with at least some jurisdiction over lawmakers, according to the National Conference of State Legislatures.
Without an oversight arm, the Michigan Legislature has had a hard time policing its own members in recent years. The House, for instance, had little recourse last year when Rep. Bettie Cook Scott of Detroit stopped showing up to her taxpayer-funded job in August after losing a state Senate primary.
She continued to earn biweekly paychecks as part of her $71,685 a year salary.
Ananich was not part of initial talks over the larger reform package but said he thinks the ethics board is one of the most exciting concepts and is excited to be part of future discussions.
"I have been a part of a lot of bill packages that have strange bedfellows, and this would just be another one of those examples," Ananich said of the potential alliance between Voters Not Politicians, GOP leadership and the Michigan Chamber.
"Outside groups have to figure out their own internal politics, but if someone puts in front of me an ethics package I can live with an I think is positive, I'll work to get it done and work to try to craft it in a way that's in the best interest of the public."
Shirkey, whose primary focus is term limits, welcomed the chance to work with Voters Not Politicians even though he opposed their successful redistricting reform campaign.
"Even though I viscerally disagreed with what they put on the ballot, I think ultimately their goal was good governance," he said, "and so we can at least collect ourselves or aggregate ourselves around the concept of good governance, and this is a perfect example of that."
Only donate if we've informed you about important Michigan issues
See what new members are saying about why they donated to Bridge Michigan:
"In order for this information to be accurate and unbiased it must be underwritten by its readers, not by special interests." - Larry S.
"Not many other media sources report on the topics Bridge does." - Susan B.
"Your journalism is outstanding and rare these days." - Mark S.
If you want to ensure the future of nonpartisan, nonprofit Michigan journalism, please become a member today. You, too, will be asked why you donated and maybe we'll feature your quote next time!