Coronavirus, Michigan water, the economy and other stories to watch in 2021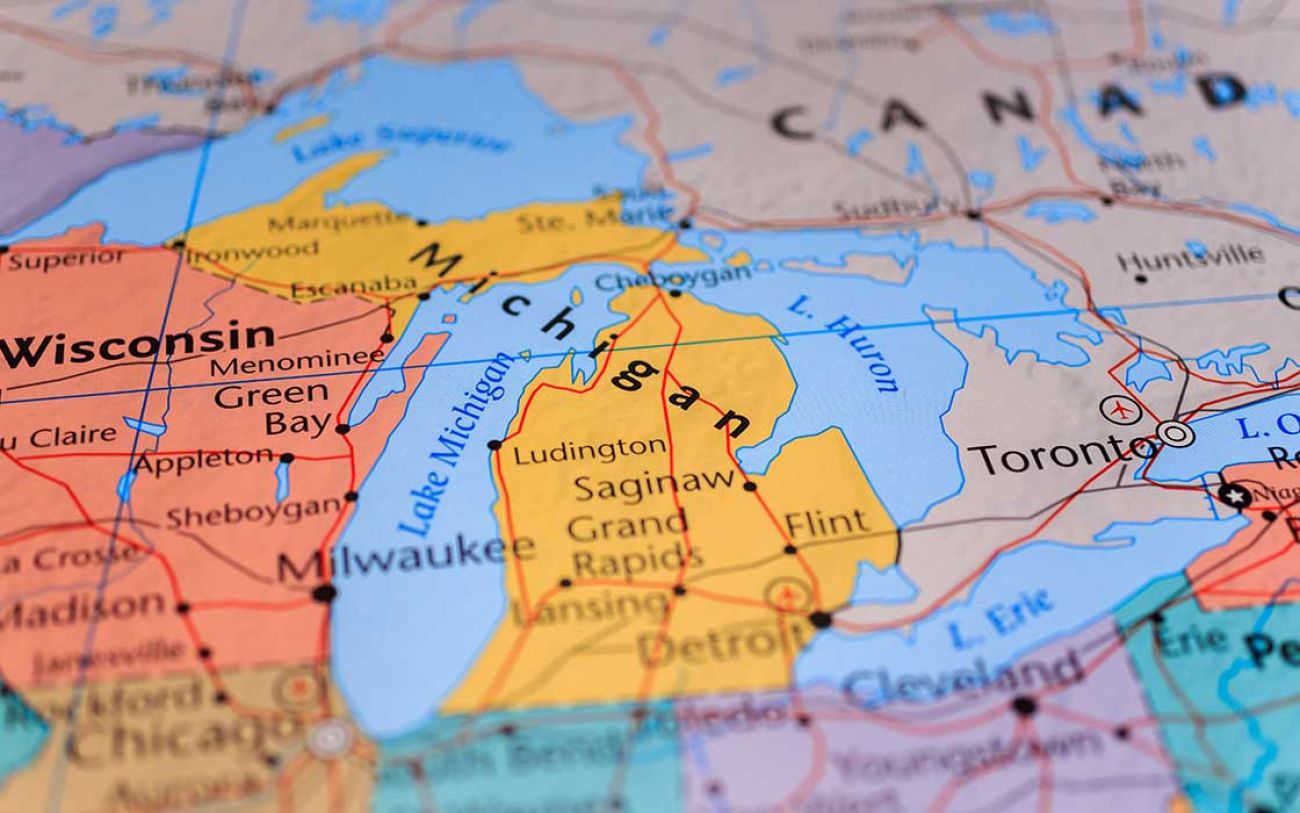 After a grueling 2020, the new year begins as always with hope, anticipation and uncertainty.
This year begins with hope for a coronavirus vaccine, a new administration in Washington with deep ties to Michigan and lots of questions about the ongoing pandemic and its impact on schools, the economy, government and everyday life.
We asked Bridge Michigan reporters what stories they expect to define this year. Here are their answers.
Health care: Robin Erb
The pandemic
The toll of the COVID-19 pandemic drove the world's scientists and health care industries to dizzying speed and pressure, producing within a single year a vaccine to a previously unknown coronavirus.
This year may bring answers to equally critical questions. First and foremost: Will the protection of new vaccines create long-term immunity against the previously unknown virus, and will enough people take them to reach critical herd immunity to end the pandemic that has claimed more than 1.7 million lives worldwide and more than 11,500 in Michigan?
Some of the unknowns are as baffling as they are important to defeating COVID-19: Why does the virus infect some people while seemingly skipping over others? Why does this coronavirus kill some victims while leaving others infected but asymptomatic? How long will the virus' life-altering effects on some victims — known as "long-haulers" — continue to linger?
The year 2021 will undoubtedly bring into sharper focus the pandemic's other fallout, too: the state's economic turmoil, destabilized mental health, and education gaps to name a few.
Health reform
The future of the 2010 Affordable Care Act, often known as Obamacare, now sits before the U.S. Supreme Court. Should the justices topple the law, the ramifications in Michigan could be far-reaching. More than 1 million in Michigan have insurance because of the law. More than 800,000 Michiganders are covered by Healthy Michigan, the state's expanded Medicaid, and more than 265,000 purchased insurance in 2021 on the federal marketplace — mostly with federally-subsidized premiums to make them more affordable.
Other provisions of the law allow children to stay on parents' insurance until their 26th birthday, require insurers to cover certain preventive services with no charge to the patient, ban lifetime coverage limits and subject premium increases to review.
In November, the Supreme Court heard arguments about the law's "individual mandate," which originally required nearly every person to carry health coverage or face tax penalties. In 2012, the court in a 5-4 vote upheld the mandate as constitutional, but in 2017, Congress essentially "zeroed out" the mandate's penalty. The Fifth Circuit Court of Appeals, in turn, ruled that the move made the law unsustainable.
The Supreme Court could topple the entire law, which some have argued is too costly for business. It also could uphold it, or it could strike down only parts of the law.
Environment: Kelly House
High water in the Great Lakes and the fate of the Line 5 pipeline will continue to dominate conversation about Michigan's environment in the first half of 2021.
Line 5
Gov. Gretchen Whitmer's announcement last month that Enbridge Energy has until May 13 to shut down its dual-span petroleum pipeline beneath the Straits of Mackinac kicked off a new era in the contentious years-long battle over the pipeline's fate.
While the state and Enbridge await action in a legal battle over the shutdown, Whitmer's order is beginning to influence other key Line 5 decision-making processes.
The Michigan Public Service Commission, for instance, viewed the shutdown order as a "fundamental change" that persuaded commissioners to reconsider the scope of their inquiry into whether to let Enbridge relocate Line 5 inside a proposed tunnel beneath the lakebed.
The shutdown order also raises the stakes in long-standing arguments about how the region will get its petroleum products if Line 5 closes.
Great Lakes water levels
Water levels in the Great Lakes have begun to enter their seasonal decline. And Lake Superior, the largest and most "upstream" Great Lake that is considered a bellwether for water level changes in the others, appears to be on a more significant downswing.
But it could take years for the Great Lakes to drain enough water to return to normal. They remain plenty high to damage shoreline infrastructure, erode the ground underneath homes and chew away at forested dunes.
As the water subsides, communities will have to grapple with long-term policy decisions about how to live with fluctuating water levels and erosion, both of which are expected to worsen as climate change progresses.
Michigan government: Jonathan Oosting
Whitmer/Biden relationship
After being vetted as a possible running mate, Michigan Gov. Gretchen Whitmer won't be joining Joe Biden in Washington as a member of his cabinet.
But the relationship they developed during the presidential campaign could benefit Michigan in coming years by giving the governor an unusually close ally in the White House.
The dynamics of that relationship could have a huge impact on Michigan and its auto industry, from politics to policy, especially asWhitmer and Biden work together on issues like climate change and infrastructure.
Also worth watching: How will former Michigan Gov. Jennifer Granholm, Biden's pick for energy secretary, work with states like Michigan that are transitioning off of coal but still reliant on natural gas? Will Pete Buttigieg, Biden's nominee for Transportation secretary, help Whitmer fix the roads in Michigan?
Redistricting
For the first time this year, a newly created independent redistricting commission will draw new boundaries for legislative and congressional seats, ending a process that has been fraught for years by accusations of gerrymandering.
Because of sluggish population growth, Michigan is expected to lose a congressional seat, meaning 14 incumbents could be vying for 13 seats.
Budget woes
Federal largess stimulated the economy and helped Michigan balance its budget in 2020, but the next round of relief from Washington, D.C. will not include direct aid for states and cities again facing the prospect of major budget deficits because of the coronavirus pandemic.
That means Whitmer will again need to work with Senate Majority Leader Mike Shirkey and new House Speaker Jason Wentworth -- and she'll have to do it with a new budget director after Chris Kolb leaves the administration for a job at the University of Michigan. He'll be succeeded by Dave Massaron, who had been serving as Chief Financial Officer for the City of Detroit.
Business: Paula Gardner
Michigan's economy will continue to dominate policy and pocketbooks in 2021
Economic fallout from the pandemic covered the map this year, from record-high unemployment in spring to business fears amid the virus spread and warnings that recovery could last into at least 2023.
Where all that leaves Michigan as it starts 2021 is still unclear. However, with the state and federal government poised to send more short-term relief into both homes and businesses early in the year, many people will feel like there's a safety net for the uncertainty.
Recovery remains the ultimate goal, once the virus is contained. Some of the state's sectors already see opportunities, including manufacturers who are retooling for electric vehicle production and exploring "onshoring" for more products, including medical devices. And employees who work from home may not see many other changes to their jobs or pay.
Yet other sectors, including tourism, restaurants and hotels, expect a longer road back. So do workers employed in lower-wage positions, a situation that will force Michigan to consider not just economic policy, but also education and social services. And business leaders warn that many small businesses fear having to close if the pandemic stretches out, while communities brace for budget shortfalls.
Local governments: Mike Wilkinson
As residents of Michigan and the nation wait for the coronavirus vaccine, the economic fallout — and speed of any recovery — will loom large, affecting households, businesses, municipalities and schools.
Michigan has recovered many of the 1 million-plus jobs that were lost in the first months of the pandemic, but with unemployment at 6.9 percent, there are still 170,000 fewer people working than were in November 2019, when unemployment was at 3.9 percent.
Some areas, like Wayne County, have been harder hit: unemployment in Wayne County is at 8.2 percent, well above the state rate. A year ago, the county was at 4.7 percent, just 1 percentage point above the state.
But though many are working, many workers have seen fewer hours and smaller paychecks, something that hurts the nearly two dozen cities with an income tax — and those that do have lost millions more for workers who have been able to work from their homes (if they're not in the city).
Legislators and Gov. Gretchen Whitmer have agreed on a $465 million package of aid to workers and businesses. It needs to be seen if the U.S. Congress, after President-elect Joe Biden is inaugurated, will pass legislation to help state and local governments that have seen tax revenue fall while costs due to the pandemic rise.
Education: Ron French
How the pandemic changed learning
In 2020, Michigan's K-12 schools and colleges had to adjust on the fly to ways of delivering education that were new to them and their students. All students, from kindergarten through graduate school, were pushed out of their classrooms and into remote learning in the spring as the state tried to slow the spread of COVID-19. Fall brought more turmoil, with many K-12 schools and colleges switching back and forth between in-person and online learning as the virus ebbed and flowed in parts of the state.
The big questions for 2021 revolve around the lasting effects of the pandemic, both in learning loss expected among at least some students from remote learning (possibly increasing the achievement gap between rich and poor), and in how the creation of remote learning models are incorporated into a post-pandemic world.
Will students return to college?
College enrollment dropped in fall 2020 on most campuses, and more so at the state's community colleges, as thousands of students graduating from high school decided to put off higher education.
The question for 2021 is whether those students who delayed entering college choose to enroll in the fall when, with luck, the pandemic is mostly behind us. If students don't return, Michigan could face a long-term decrease in college grads and those earning high-paying certifications. That would be troubling for a state that is already below the national average in the percentage of adults with degrees, as well as a warning for businesses that are already struggling to find qualified employees.
Only donate if we've informed you about important Michigan issues
See what new members are saying about why they donated to Bridge Michigan:
"In order for this information to be accurate and unbiased it must be underwritten by its readers, not by special interests." - Larry S.
"Not many other media sources report on the topics Bridge does." - Susan B.
"Your journalism is outstanding and rare these days." - Mark S.
If you want to ensure the future of nonpartisan, nonprofit Michigan journalism, please become a member today. You, too, will be asked why you donated and maybe we'll feature your quote next time!