As evictions loom, Michigan areas to vote on affordable housing millages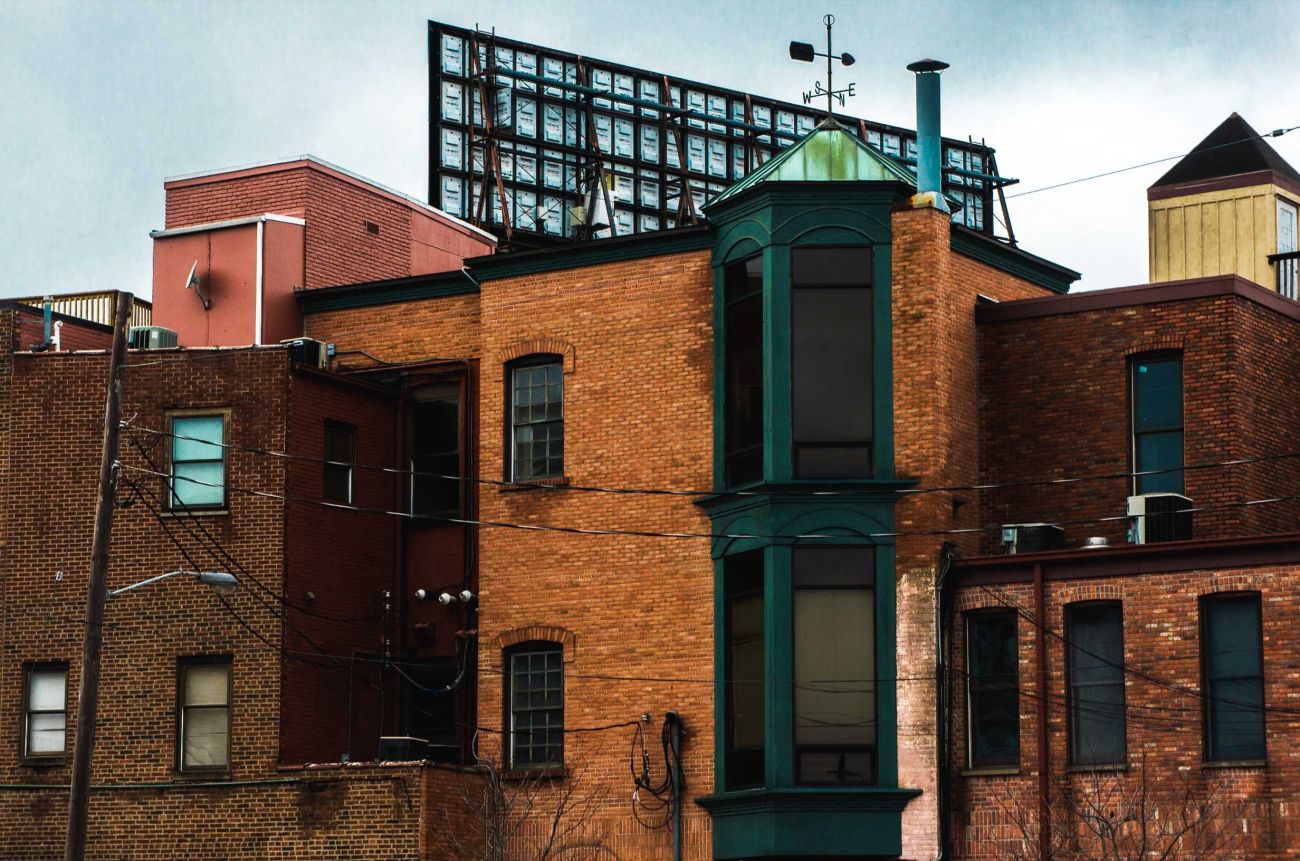 Even before COVID-19, more than 1.5 million Michigan households were struggling to meet basic needs.
At the top of the list: rising rental costs that squeeze everyone from low- to middle-income wage earners, including many essential workers, to people on fixed incomes.
With economic volatility due to COVID-19 — and evictions a looming threat — Ann Arbor and Kalamazoo County residents will vote Nov. 3 on millage hikes that would expand affordable housing options.
The prospect of rental evictions in communities across Michigan was magnified Tuesday when President Trump abruptly halted coronavirus stimulus talks with Democrats until after the election. With federal $600-a-week unemployment checks having ended in July, Chicago-based consulting firm Stout estimated that more than 300,000 cash-strapped households in Michigan could be at eventual risk of eviction.
"It's fairly certain there would be a huge spike in evictions if there isn't going to be an extension of benefits of some sort," Jim Schaafsma, an attorney for the Ypsilanti-based nonprofit Michigan Poverty Law Program, told Bridge Michigan.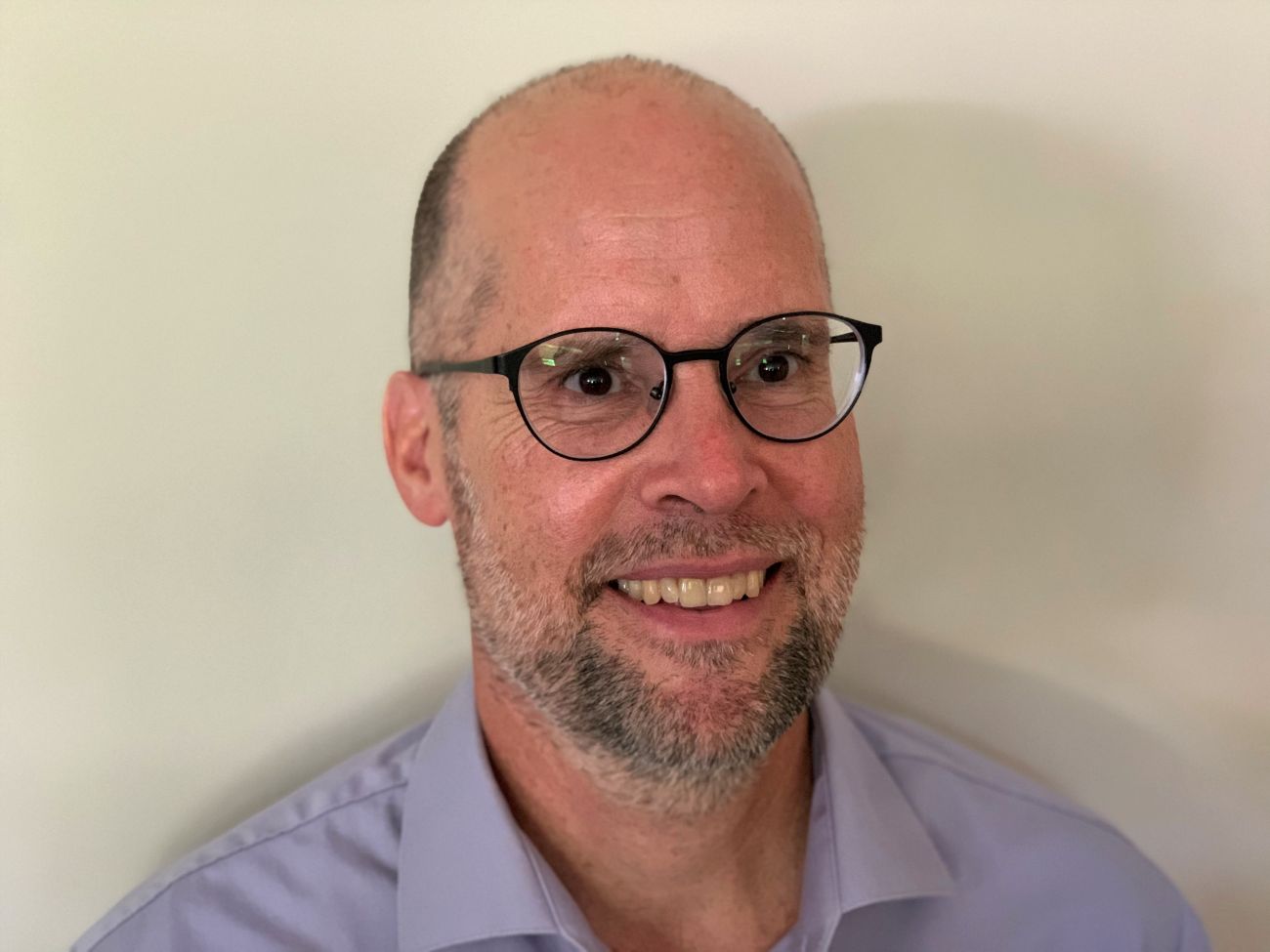 Aubrey Patino of Avalon Housing, an Ann Arbor nonprofit housing network," said a lack of affordable housing options also imperils workers performing critical tasks during the pandemic.
"This is an issue for health care workers, firefighters, delivery drivers; the people we now call essential workers who can't afford their rent," Patino said. "They are also people on fixed incomes, the disabled, people who have experienced homelessness."
Higher rents in Ann Arbor, Kalamazoo
Ann Arbor is a tough market for working-class wage earners. A recent survey underscored the housing bind: The average August one-bedroom rental in Ann Arbor reached $1,448 a month, driven by ongoing housing demand tied to the University of Michigan.
That's miles out of reach for thousands of residents.
A report from the Michigan Association of United Ways found that nearly half of about 47,000 Ann Arbor households in 2017 lived below the state "household budget survival" income level needed — about $61,000 a year for two adults with two young children — to afford the basics of housing, food, child care, transportation and health care.
'Survival' budget for Michigan family of four
Here's how the Michigan Association of United Ways breaks down a monthly "survival" budget for Michigan households with two adults and two young children.
Housing $739
Child care $1,122
Food $604
Transportation $693
Health care $887
Technology $75
Miscellaneous $464
Taxes $522
Monthly total $5,106
Annual total $61,272
Hourly wage $30.65
Source: Michigan Association of United Ways, 2017
Ann Arbor resident Luke Jackson, who is currently bringing in no income, stands far below that threshold.
A full-time student at Eastern Michigan University and father of two, he shares a two-bedroom duplex with his children that costs about $1,100 a month — a bargain for Ann Arbor. For a while, he paid part of his rent from bartending wages and tips of about $200 a week. That ended when COVID-19 shut down bars.
Now, he pays rent "entirely out of savings."
With plans to graduate from EMU in December with a bachelor's degree in elementary education, Jackson expects to be better off once he finds a teaching job. But he worries about the grocery worker trying to pay rent on $11 an hour or the food server struggling because of COVID-19 restaurant restrictions.
"If these people are good enough to bag your groceries and serve you food, you should support them," he said.
In July, Ann Arbor City Council voted to place a 20-year, 1-mill levy on the Nov. 3 ballot that's projected to raise $160 million over the next two decades and support development of 1,500 affordable housing units. It would cost the owner of a home with a $250,000 market value $125 a year.
The revenue raised is to make housing affordable for low-income renters paying more than 30 percent of their income for rent — the threshold for what housing advocates consider is affordable. Up to a fifth of the funding is reserved for supportive housing services such as counseling and skill-building programs for those making less than 30 percent of the area median income.
In Kalamazoo, one-bedroom apartments rent out for less than Ann Arbor, an average of $892 a month in August. But that's still 20 percent higher than the year before. And with nearly 4 in 10 Kalamazoo County households below that household income level cited by the United Way, that's a cost many can't afford as well.
County residents are being asked to approve a 0.75 millage for eight years that would raise about $50 million. If passed, it would cost the owner of a $250,000 home just under $94 a year. The revenue is projected to support development of approximately 500 affordable housing units over the next eight years.
"2020 has been hard for a lot of people," said Stephanie Hoffman, co-chair of the Kalamazoo County millage campaign.
"Even before the pandemic hit, we were already dealing with a high homeless rate and housing insecurity. This crisis has been building for years."
Campaign co-chair Chris Burns said the millage proposal is only a start. He said the ballot proposal reflects the amount of new taxes backers believe county voters will support — which is less than what his group believes is needed to cure the county's affordable housing shortage.
"Experts in nonprofit housing say something like 3,000 affordable units, that's what the shortage is. But we need to be doing something. This gets the ball rolling," Burns said.
In Ann Arbor, advocates for the affordable housing tax proposal were unaware of any organized opposition. But there are doubters.
Though the city council unanimously voted to put the measure on the November ballot, council member Jack Eaton warned that it might be one of several tax requests to go before voters in coming years.
He compared it to "water torture," and said it could price some residents out of Ann Arbor.
Stephen Lange Ranzini, president of University Bank in Ann Arbor, is another skeptic. He told Bridge the proposed millage could hurt homeowners barely able to afford their mortgage payments as it is.
"Is it really even ethical to take money away from workforce housing owners, making life harder for them? I have clients in our bank living on the edge in this pandemic cataclysm we are experiencing."
Ranzini said he has one banking client who eats cat food at the end of month to save money so she can stay in her home.
"Do you make people like that pay for other people?"
But housing experts say the shortage of affordable units is an issue for communities across the state, including cities such as Detroit and Grand Rapids, and must be addressed somehow.
"It's a problem created over time and it isn't going to be solved overnight," said Robert Goodspeed, a University of Michigan assistant professor of urban planning.
Goodspeed spearheaded research for a 2020 report that found Michigan's overall eviction filing rate was 17 percent in 2018, or the equivalent of one eviction case for every six occupied rental units. Genesee County topped the state's 83 counties with an eviction filing rate of 26 percent, and many of the state's top counties in southeast Michigan.
The Wayne County city of Romulus topped cities of 20,000 or more people with an eviction filing rate of 47 percent.
A temporary reprieve
For now, evictions are largely on hold even though the state's moratorium on residential evictions expired July 15. The U.S. Centers for Disease Control and Prevention on Sept. 4 issued a nationwide moratorium on evictions until the end of year.
But that ban doesn't relieve tenants of their obligation to pay back rent once it expires. With over 400,000 unemployed in Michigan as of Sept. 12, the federal moratorium may just be delaying the pain for many.
Detroit Mayor Mike Duggan announced in late September a $48 million fund that offers low-interest loans, private grants and other tools to developers to create affordable housing.
The public-private partnership includes a $15 million commitment from JPMorgan Chase and $10 million from the Kresge Foundation. The overall goal is to raise $75 million.
"If you want to hold rent low enough that people of low income can afford it, but your housing costs to build are the same as every place else, you lose money," Duggan said. "Nobody is going to build apartment units where the cost of building it costs more than they get back."
The partnership will finance housing for residents whose income is at or below 60 percent of the area's median income — the equivalent of $33,000 for an individual and $47,100 for a family of four.
Megan Thibos of United Way for Southeastern Michigan called the Detroit plan "a strong step in the right direction" for a city long plagued by poverty and lack of affordable housing.
"Obviously, we have seen decades of disinvestment in Detroit," she said. "The problems are larger than most communities in Michigan."
Indeed, the Michigan Association of United Ways report found that 74 percent of Detroit's nearly 260,000 households live in poverty or at income levels below what the organization says is needed to meet basic needs (roughly $75,000 a year in Wayne County for a family of two adults and two young children).
Thobis noted that Detroit was already ravaged by a wave of home foreclosures that hit 1 in 3 properties between 2005 and 2015.
"As a result of the foreclosures, Detroit is a rental city at this time," she said.
And too many of those families have trouble making rent from month to month. In 2017, 13 percent of Detroit residents reported being evicted or losing their housing in the previous year, according to a U-M analysis. That's the equivalent of more than 88,000 residents losing their home in a year.
"If you are constantly juggling bills, if you are worried about your food situation, if you are worried about the roof over your head, that has a ripple effect," Thobis said. "For families that lose their housing, that can be a self-reinforcing, vicious cycle."
In Grand Rapids, officials project the city will need nearly 9,000 additional affordable housing units over the next five years to satisfy market demand. That includes at least 5,340 rental units and more than 3,500 owner-occupied units.
According to the United Ways of Michigan report, 52 percent of Grand Rapids households were below the Kent County household survival budget of about $65,000 for a family of four in 2018.
Ryan Kilpatrick, executive director of Holland-base Housing Next, a nonprofit housing initiative, told MiBiz in July: "As long as we have folks earning wages that do not provide for a budget that they can survive on, we're going to have housing issues."
Kalamazoo resident Erika Brown can speak firsthand to what secure housing can mean.
In 2007, at age 19, her life had come apart. A graduate of Portage Northern Hill School in Kalamazoo County, Brown said she was expelled from Wayne State University after a physical encounter with another student.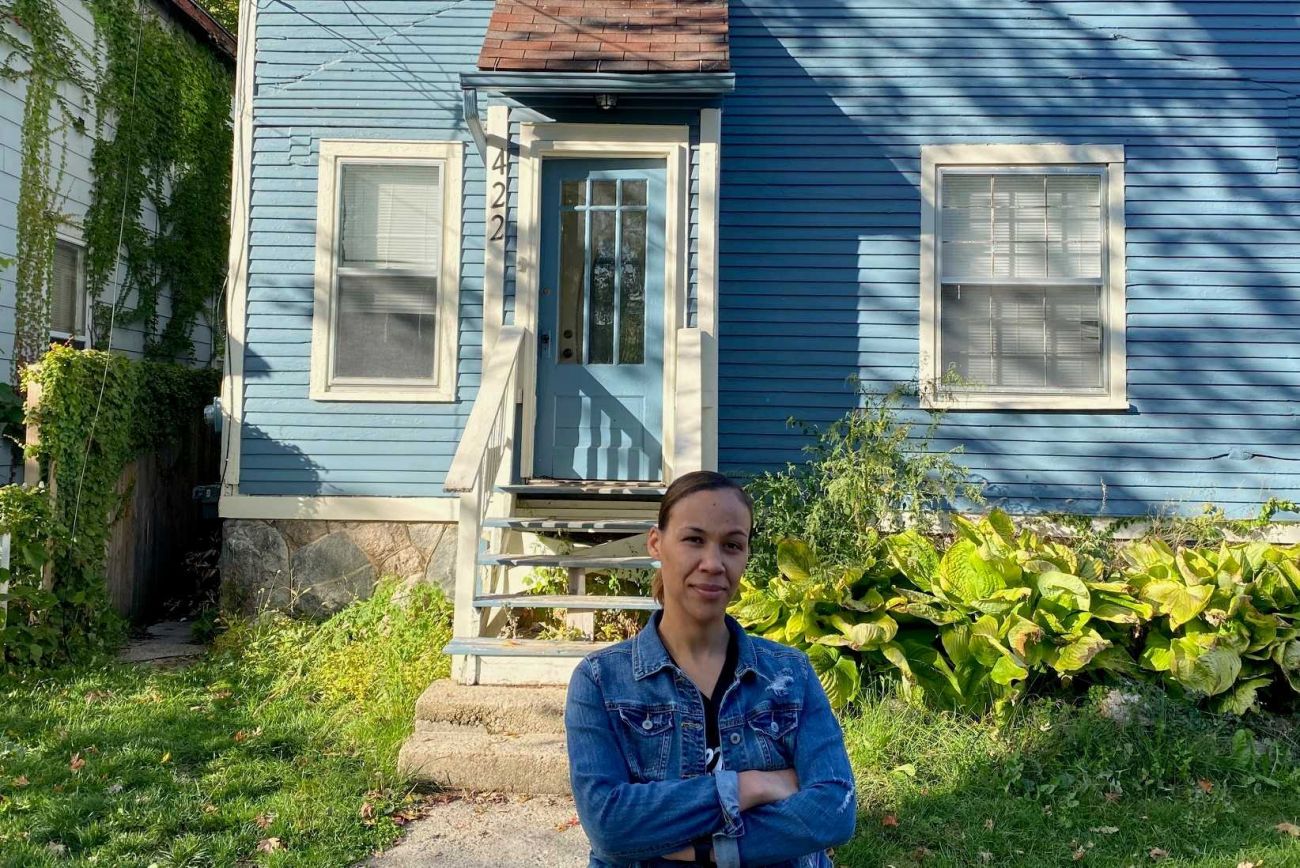 "I had a difficult childhood; I had issues that I took out on other people," she said.
She wound up in a Kalamazoo women's shelter, "with nothing but a couple of trash bags filled with dirty clothes and a laptop someone had given me."
She left the shelter after six months, but returned a couple years later, barely able to pay rent and sleeping on a mattress on the floor. The shelter manager encouraged her to believe she was the only one in charge of her future.
"I began to realize I was the reason I was in the position I was at," Brown said.
Two years later, she was hired as manager of the same shelter, and today works as a program manager for Open Door Kalamazoo, a shelter and affordable housing nonprofit.
Brown said she bought her first home in 2019, a two-story wood frame house near Western Michigan University. It was a monumental step forward in her life, one she doubts would have happened without the support she got at the shelter.
"I know what it is like to have nothing," she said. "I feel blessed."
Only donate if we've informed you about important Michigan issues
See what new members are saying about why they donated to Bridge Michigan:
"In order for this information to be accurate and unbiased it must be underwritten by its readers, not by special interests." - Larry S.
"Not many other media sources report on the topics Bridge does." - Susan B.
"Your journalism is outstanding and rare these days." - Mark S.
If you want to ensure the future of nonpartisan, nonprofit Michigan journalism, please become a member today. You, too, will be asked why you donated and maybe we'll feature your quote next time!