GOP gerrymanderer: My maps fueled toxic politics that produced Trump
LANSING — Michigan's gerrymandered political districts fueled extremist politics and helped give rise to President Donald Trump and his enablers in Congress, according to a consultant who helped draw them.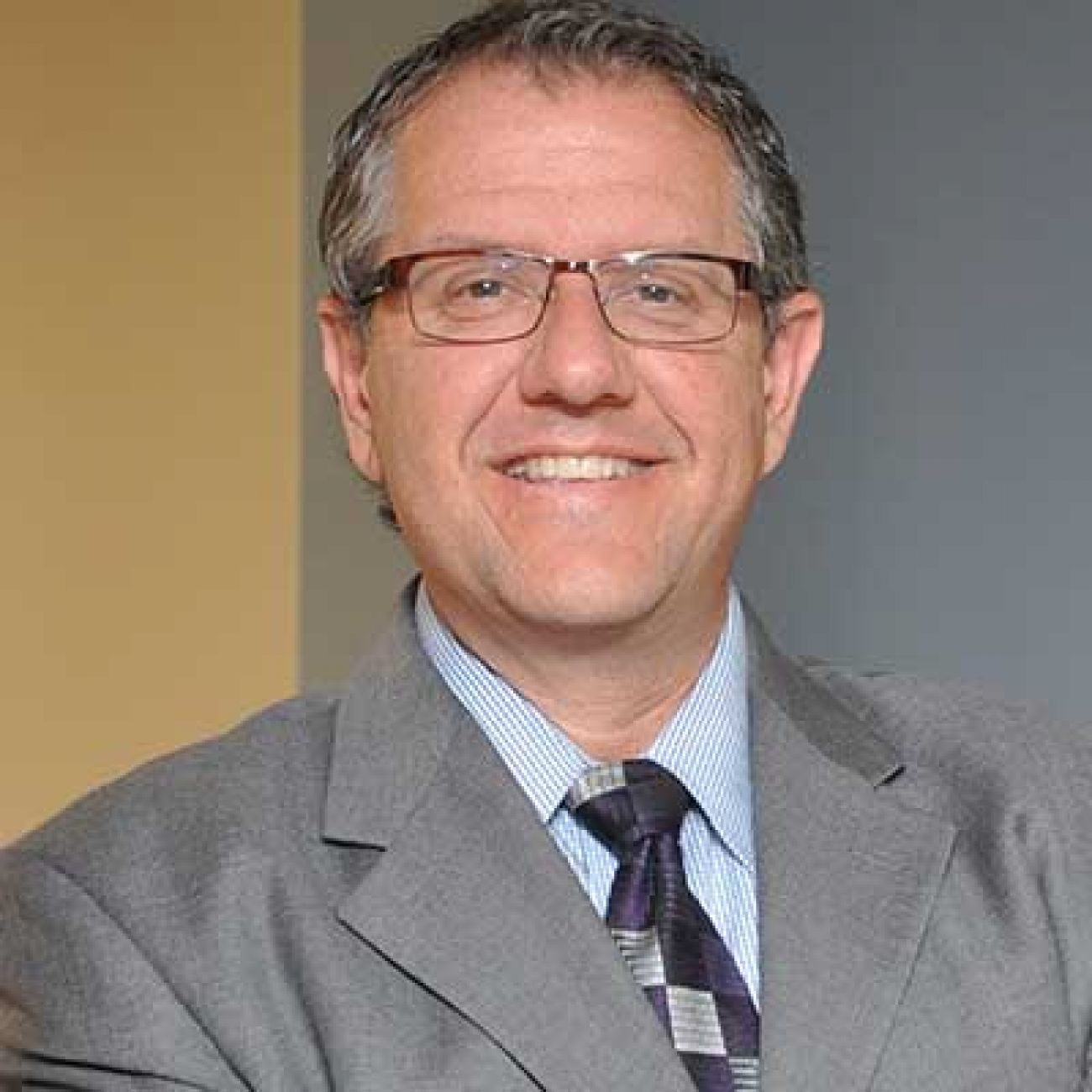 "I do admit some culpability in the whole redistricting and gerrymandering," said Jeff Timmer, a former executive director of the Michigan Republican Party who is now a prominent Trump critic with the Lincoln Project, a political action committee of former Republicans formed last year to prevent the president's re-election.
Timmer helped draw uncompetitive "safe districts" for the Republican Party in 2011, which he said allows candidates to focus on winning their primary and appealing to "the more extremes of their party in order to win election."
Related stories:
Primaries typically have far lower turnout than general elections, when candidates in more competitive districts must cater to centrist voters.
"That has contributed to the toxicity of the politics we see today," Timmer told Bridge Michigan. "Trump didn't create all the factors that were there for him to take advantage of and were a catalyst for what we've seen over the past four or five years."
Independent experts agree and contend hyperpartisanship was on full display this week in Washington, D.C., where Trump supporters stormed the U.S. Capitol to protest the Electoral College count that certified Democrat Joe Biden as the President-elect.
In the House, 139 Republicans — nearly two-thirds of the caucus — voted to reject Biden electors from Arizona and Pennsylvania, which are among the states where Trump has falsely claimed victory but failed to prove his unsubstantiated claims of widespread voter fraud.
A similar challenge to Michigan failed without Senate support.
The three Michigan Republicans who objected – U.S. Reps. Jack Bergman of the 1st congressional district, Tim Walberg of the 7th district and Lisa McClain of the 10th district – represent some of the state's most politically lopsided districts.
Trump won each by wide margins but lost to Biden statewide.
"I think you can draw a straight line from extreme gerrymandering like we've had in Michigan and the sort of really shocking, radical behavior that's been exhibited... by those three members of Congress," said Nancy Wang, executive director of Voters Not Politicians.
"That's what gerrymandering does: It makes people, once they get into office, completely immune from any sort of accountability or consequences from the electorate."
Walberg, McClain and Bergman each condemned Wednesday's violence at the U.S. Capitol.
In a series of statements, the lawmakers argued they were doing the bidding of their constituents by objecting to election results and demanding an emergency audit.
"My focus for that forum was a method to provide greater transparency and raise concerns on behalf of my constituents who lack faith in the electoral process," Walberg said. "This vote was never about overturning election results."
Project REDMAP
Timmer was a key player in a shadow Republican group that met behind closed doors to draw Michigan's legislative and congressional district maps that are still in use today, although not for long.
The Voters Not Politicians initiative, approved by voters in 2018, created a new independent commission that will soon draw new districts for the next decade.
As with other states, Michigan redraws political districts after the decennial census. The 2011 map makers faced some legal restrictions, but little political resistance.
Under state law at the time, the districts were approved by the state Legislature and governor's office, both of which were controlled by Republicans.
Similar dynamics played out nationwide under the GOP's REDMAP initiative that focused on flipping state Legislatures in 2010 in order to control the redistricting process.
The resulting Michigan districts, first implemented in the 2012 election cycle, were rigged to "historical proportions," benefitting Republican candidates at the expense of Democratic voters, according to federal judges who briefly invalidated the maps in 2019.
2019: Redistricting guru: Michigan's maps are legal, even if process was political
2017: Gerrymandering in Michigan is among the nation's worst, new test claims
Timmer defended the maps during trial in that federal lawsuit, which was appealed and dismissed after the U.S. Supreme Court ruled that gerrymandering claims are state-based "political questions beyond the reach of federal courts."
During the trial in Detroit, Timmer testified his team followed applicable laws governing the redistricting process.
Two years later, Timmer admits they took advantage of gray areas to draw favorable districts for Republicans when possible.
"Most of the maps were guided by objective standards and guardrails," he said. "But where subjectivity existed, yes [we gerrymandered]. Of course. It was legislation. And you legislate to your advantage when you have the votes to do so."
Internal emails revealed in court showed Republican mapmakers openly discussing plans to change district boundaries to benefit specific lawmakers.
In one email, a GOP staffer discussed drawing districts to "cram ALL the Dem garbage" into four southeast Michigan districts in order to meet the "obvious objective – putting dems in a dem district and reps in a gop district."
In another email, Bob LaBrant, a GOP redistricting guru and a former Michigan Chamber of Commerce executive, bragged the group "spent a lot of time providing options to ensure we have a solid 9-5 delegation in 2012 and beyond."
His prediction did not bear out: Michigan's 14-member congressional delegation is now evenly split among Republicans and Democrats, a reality experts say points to shifting demographics that eroded the durability of the GOP gerrymander.
LaBrant, who has also emerged as a Trump critic, declined to join Timmer in accepting responsibility for outcomes of the gerrymander, telling Bridge Michigan he is not interested in "self-flagellation."
"I played the game by the rules that were at hand," he said, citing court-prescribed processes, known as the Apol Standards, that had guided the Michigan redistricting process since 1982.
But if he had the opportunity to redo the maps, LaBrant suggested he would draw more competitive districts for lawmakers like Walberg, who he said was a known "extreme ideologue" dating back to his time in the state Legislature.
"We gave him a big favor when we took Calhoun County out of the 7th [District,]" LaBrant said.
Service to party
By moving Calhoun into the neighboring 3rd Congressional District, the new maps drew Battle Creek Democrat Mark Schauer out of the district, helping Walberg avoid a rematch with the former congressman he had narrowly defeated in 2010.
"They screwed me out of that seat," said Schauer, who unsuccessfully ran for governor in 2014 and spearheaded a national Democratic effort to push redistricting reforms in various states.
"When a Tim Walberg or Jack Berman or Lisa McClain are in safe seats, they can focus on either satisfying their personal political agenda or the agenda of their base, which tends to be the more extreme and conservative wing of their party," Schauer told Bridge.
Experts say gerrymandering has a direct impact on the development of public policy in partisan bodies like Congress and the Michigan Legislature, where Republicans will return a six-seat majority to the state House even though Democratic candidates combined to receive 42,000 more votes than their GOP counterparts in the November election.
That has been a reality for years in Michigan, as Democrats typically receive as many or more votes as Republicans in statewide elections but have been in the minority in the Legislature since 2010.
"There's all this kind of really extreme behavior in service to party, and we can't go down this road because then you're not actually doing the business that you need to for people," said Wang, of Voters Not Politicians. "You're not fixing the infrastructure. You're not lifting up our K-through-12 schools."
While it's not clear what kind of maps they'll produce, Michigan's new independent redistricting commission will at least do so in a transparent fashion, Wang said.
The 13-member commission is expected to produce new maps this year after data from the 2020 U.S. Census are made public and Michigan finds out whether it will lose a congressional seat because of faster population growth in other states.
The public will have 45 days to review any maps from the commission, where at least two Democrats, two Republicans and two Independents must vote to enact the final product.
"We want people to see how their government is supposed to work," she said, noting commissioners will be required to consider public input and explain their rationale for mapping decisions in writing, among other things.
"That kind of structure forces the commission to act in a way that restores public trust."
Timmer, the former Republican mapmaker, predicted redistricting commissioners will have difficulty drawing more balanced maps because of self-grouping by voters.
Democrats tend to live in large cities and, increasingly, suburbs. That's helped Republicans tighten their grip on rural Michigan, a natural geographical advantage.
"I don't think that the ability to change much exists," Timmer said. "But when you're tinkering around the edges, where some of these races are decided, like legislative races within 1,000 votes, you can make a big difference."
Only donate if we've informed you about important Michigan issues
See what new members are saying about why they donated to Bridge Michigan:
"In order for this information to be accurate and unbiased it must be underwritten by its readers, not by special interests." - Larry S.
"Not many other media sources report on the topics Bridge does." - Susan B.
"Your journalism is outstanding and rare these days." - Mark S.
If you want to ensure the future of nonpartisan, nonprofit Michigan journalism, please become a member today. You, too, will be asked why you donated and maybe we'll feature your quote next time!