Lawmaker: 'We're going to fix' Michigan's broken public records request law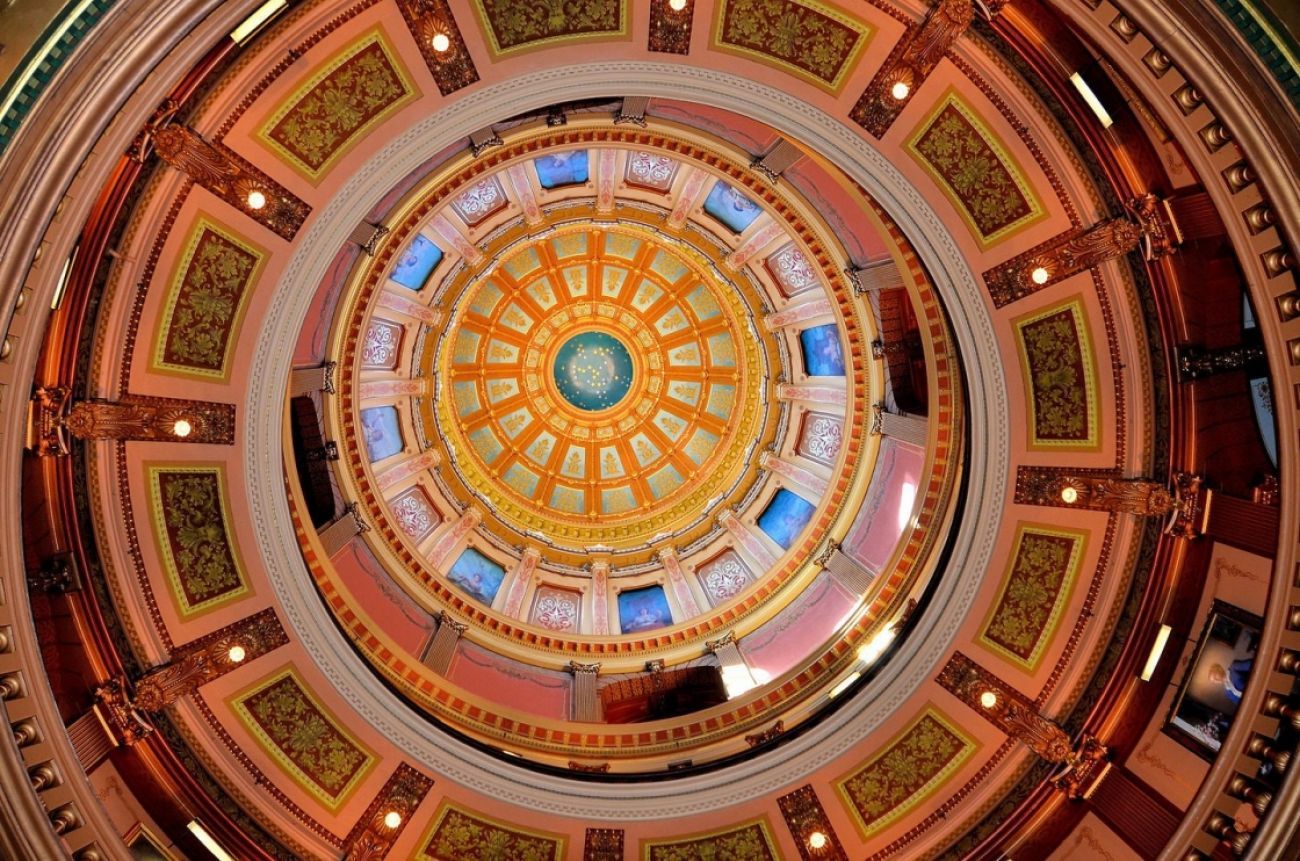 'The era of the Republican gerrymander is over,' a leading Democrat declared after a citizen redistricting group approved Senate redistricting maps.
LANSING — Big bills, baffling redactions, and years-long delays.
Michigan transparency advocates, journalists and citizen activists on Thursday shared horror stories of trying to navigate the state's public records request law that they say is broken.
Loopholes, exceptions and vague language in Michigan's Freedom of Information Act allow the state and local governments to avoid accountability by denying, delaying or rejecting requests for public documents, they said.
Related:
"It creates for us a chilling effect where we have to decide what information is worth paying for and what information we simply can't afford," Michigan Radio News Director Vincent Duffy told state lawmakers considering reforms.
The University of Michigan's NPR affiliate has used public records to review the results of lead testing in water systems, teacher certifications in schools and, most recently, to confirm that former Detroit Police Chief James Craig was not a licensed officer, Duffy said.
"Sometimes this public information is provided easily, but more often than not, the information is difficult to get because of delays or denials and dollars," he said.
Thursday's legislative hearing on Michigan's Freedom of Information Act was the first step in what will be a concentrated effort to try and "fix" the law, according to House Oversight Chair Steve Johnson, R-Wayland.
There's no new legislation yet, but lawmakers are listening, and "we're going to do an overhaul," Johnson promised.
The goal is not just to help journalists or entities with "big pockets" to access government documents that are produced with taxpayer funds and meant to be public, Johnson added.
It's to "make it easier for everyday citizens," he said.
Michigan is one of only two states that fully exempts lawmakers and the governor from public records requests, a dubious distinction that in 2015 helped Michigan earn a failing grade on a transparency and ethics report card from the Center for Public Integrity.
Democratic Gov. Gretchen Whitmer campaigned in 2018 on a promise to expand FOIA and supported the 2019 legislation, but she has not done so voluntarily within her own office.
The state House has repeatedly voted to subject the governor and lawmakers to public records requests, but the legislation has stalled in the Michigan Senate, and critics say it still has too many loopholes to be taken seriously.
Thursday's hearing focused on perceived shortcomings with the current law, which applies to state government departments and local governments across Michigan.
Among the major flaws cited by critics:
Delays: The law requires government agencies to respond to requests within five or 15 days, but it does not impose any specific limit on how long they can take to produce the requested documents.
The statute says only that governments must fulfill public records within "a reasonable amount of time."
That's "one of the worst provisions" in the law, and it is "routinely abused" by government officials to delay responses, said Lisa McGraw of the Michigan Press Association.
Fees: The law does not do enough to stop the government from charging "excessive" fees, said Steve Delie, an attorney with the Mackinac Center for Public Policy and director of the Michigan Coalition for Open Government.
The statute allows agencies to charge for both the location of documents and for the "redaction" of sensitive or exempt records, he said. The latter service is typically performed by attorneys who themselves charge high hourly rates.
Delie told lawmakers that the state health department recently estimated it would cost him $60,000 to produce emails between high ranking government officials and individuals and a third-party consulting firm.
Delie said he managed to talk the state down to $12,000, but that is still "too expensive," and most requesters do not have his legal training.
"What that leads to is request requests being abandoned and these fee estimates being used often simply to prevent the need to actually fulfill requests," Delie said.
Redactions: The Michigan Freedom of Information Act allows governments to redact information from public records for a variety of reasons, including attorney-client privilege or for a "clearly unwarranted invasion of privacy."
But government agencies have learned to use those exemptions as loopholes to avoid disclosure by, among other things, "involving an attorney in any sensitive discussions," said McGraw with the Michigan Press Association.
News organization officials told lawmakers that state agencies have unnecessarily redacted information about Midland flood and Flint water crisis victims who had complained about government inaction, citing privacy concerns.
"On occasion, there are reductions that we have paid for pages that are just lines of Sharpie, and there's nothing that we can read," said Duffy of Michigan Radio.
Appeals: The Michigan Freedom of Information Act does include a process to appeal denied public records requests, but that too is "frequently delayed," said Duffy.
And if a government agency denies the appeal, a requester's only avenue to continue fighting for access to the public records is to hire an attorney and go to court, something many citizens may not be able to afford.
The Detroit Free Press, for instance, last year sued after the city charged $220,000 and promised a three-year delay to produce records from an investigation that concluded Detroit Mayor Mike Duggan gave preferential treatment to a program run by a doctor he later married.
McGraw and other transparency advocates urged lawmakers to consider creation of an "Open Government Commission" to oversee fees, denials and appeals.
"We feel having a body like this would alleviate the burden of having to go to court," she said.
As lawmakers begin crafting potential reforms, state Rep. David LaGrand urged colleagues to consider the practical implications of any legislation they propose.
Some smaller governments may not be able to afford dedicated staff to process public records requests, he said, and there may be legitimate reasons for a response to take time.
"There is a fairly low threshold for making a FOIA request, and it does take up governmental time," said LaGrand, a Grand Rapids Democrat who has championed various transparency reforms in Lansing, including personal financial disclosures for lawmakers.
"We want to be a little careful about imposing burdens on government that could have a trigger from any random citizen to make the government go do a whole lot of careful work on the front end for what may be a frivolous or not-critical issue," he said.
Johnson, the committee chair, said he is optimistic lawmakers can find common ground on a reform package that makes the public records process "more citizen friendly" and navigable without a law degree.
"The purpose of FOIA is to make government accountable to all the people," he said. "You shouldn't need an attorney to know what your local unit government is doing."
We're not just a news organization, we're also your neighbors
We've been there for you with daily Michigan COVID-19 news; reporting on the emergence of the virus, daily numbers with our tracker and dashboard, exploding unemployment, and we finally were able to report on mass vaccine distribution. We report because the news impacts all of us. Will you please support our nonprofit newsroom?